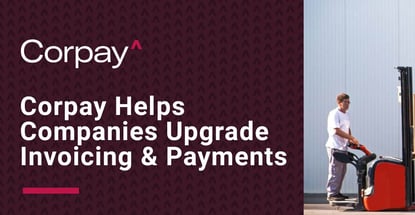 Our experts and industry insiders blog the latest news, studies and current events from inside the credit card industry. Our articles follow strict editorial guidelines.
In a Nutshell: Corpay offers full-service accounts payable solutions for companies. Specifically, the fintech company offers three key services: AP Automation, Cross-Border money transfers, and Commercial Cards. One of Corpay's most appealing services are digital payments that offer more effective fraud prevention in ACH transfers. The company has seen a significant increase in customers seeking to outsource their accounts payable programs since the shift to decentralized workforces during the pandemic. 
The pandemic created a seismic shift in business as usual. When workforces were decentralized two years ago, Corpay, a payments company, saw a notable increase in interest in its full accounts payable solution. 
"Instead of having your accounts payment department housed in your headquarters, now all of a sudden, approval approvals were harder to come by; like, hey, how do I process that check?" said Sven Hinrichsen, SVP of Strategy for Corpay Payables.
Companies had so many other worries during work-from-home orders that they outsourced their accounts payable programs to Corpay. 
In turn, Corpay offered rebates to its clients, who then used the money they saved to finance incremental costs associated with transitioning to remote working environments.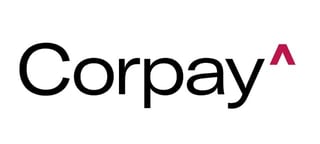 At the same time, Corpay saw a decline in types of spend on its commercial card, primarily because employees weren't traveling or taking clients out to dinner. But the company saw upticks in other types of spending in that employees had to buy new equipment to work from home and set up their work-from-home spaces. 
In a post-vaccine world, Sven doesn't think remote work is going anywhere. Since employees have proven that they can be effective in remote or hybrid work environments, it's unlikely that centralized workforces will ever return, at least not at their pre-pandemic level. 
"The pandemic was a significant instigator in a lot of companies catching up to what the demand or work life balance that that employees were requesting," he told us.  
Now, Corpay is seeing a lot of pent-up demand as the economy has started reopening. Companies have been holding more conferences, and employees have been traveling and hosting more dinners again. 
"It's interesting to see how the pandemic one negatively impacted one side of the commercial card and boosted another side. But now it's kind of back to normal. Or even higher demand," Seven said. 
Offering Automated, Cross-Border Services 
Essentially, Corpay can offer the services it does because it purchased a number of fintechs that specialized in these payment services. The company continues to keep its eye on exciting developments in this space.
"We want to grow our business not only through organic growth, which is the primary driver of how we expect to grow our top line and bottom line. But we always have our eye out in the marketplace for incremental, innovative companies that can add on capabilities to our existing base," said Sven.
At the same time, it is also a part of FLEETCOR, which gives the organization the power to use large cash reserves. 
Corpay has the power of a publicly-traded entity to help leverage the businesses it acquires, invest in them, and significantly extract growth.
"Because of the growth that we've been able to achieve over the years, we've actually established ourselves as the number one large market commercial card this year. Domestically, we processed over $50 billion of B2B spent, which is impressive," Sven told us. 
Corpay has three key services. 
The first of these is AP Automation, which lets organizations automate their invoice payments, as well as Small Business Bill Pay, which helps users simplify their on-the-go business bills.
"We're probably paying you more on a monthly basis to be our customer because of the rebate that's associated with the virtual card program. There aren't too many other areas in the economy where you're pretty much being paid to be a customer!" Sven said with a laugh.
Corpay's other services are Cross-Border, which lets users invoice using various currencies, and Commercial Cards, which affords employees the capabilities to make payments in the field. 
Businesses Enjoy Benefits and Peace of Mind
More and more companies are interested in moving away from physical checks and toward digital payments. Paper checks are subject to many problems, including matching them with the correct invoices and human error. 
Instead, many companies want to start processing payments via e-check by a virtual card using the Automated Clearing House (ACH) network, but this well-known type of digital transfer isn't as secure as many companies would hope. Hackers and fraudsters are trying to confiscate or intercept that type of payment along the way. 
Because Corpay processes so many payments, it was forced to build a very robust fraud protection program. The company's vendors now receive top-of-the-line fraud protection when sending and receiving digital payments.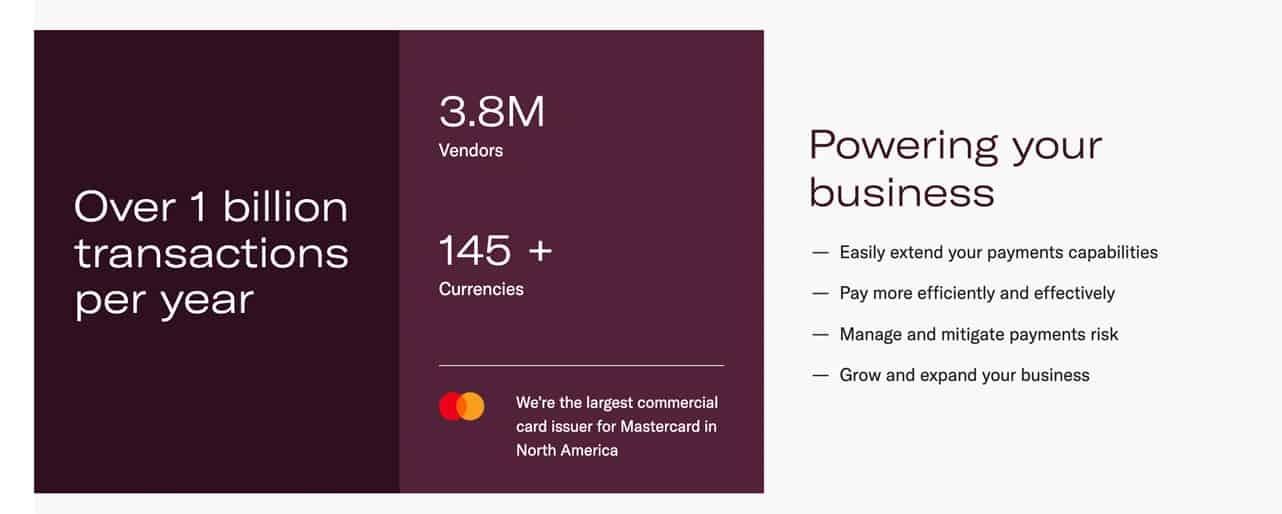 User error is another problem with ACH payments. 
"Once you send that payment, there's very little control to ensure that that payment actually went exactly to the right vendor. So you can fat-finger something and have the wrong account number in place, or your vendor actually just changed their bank account. But it's going to take you a long time to actually realize that the payment went to the wrong place," Sven said. 
Corpay solves this problem with its robust vendor database that includes contact information — addresses, bank account information, and email addresses — for a curated set of vendors accumulated over time. This information ensures that Corpay routes payments or invoices to the right department. 
"We do this across our thousands of customers, which means that we may update vendor information before you do, even though you're the ones paying them on a daily, weekly, monthly basis, whatever it may be," Sven said. 
Corpay: Continued Innovation in the Payment Space
Corpay already offers a breadth of payment offerings. But it nevertheless plans to expand further to meet the demands of its customer base. 
"As our customers request for newer functionality, something that you'll hear a lot more in this space is supply chain financing. That's not part of our current offering. It's something that we're interested in potentially going into at one point in time," Sven said. 
Chain financing is a natural evolution from facilitating payments from customers to vendors; supply chain financing is just another way of servicing that marketplace. 
Sven also believes there will be an increased demand for similar products as interest rates rise and that the cost of capital continues to increase. 
This forward-thinking attitude is connected to Corpay's key value proposition. Though the company already offers many solutions for its customers, the team is always looking ahead to what might be valuable in the future. 
"A client can start with one product, and then can pick more of them without having to contract with another company. Do your diligence on them; our service record will stand on its own. So you kind of know what type of servicing model you can expect," Sven said. 
And companies are getting the message. After they realize how difficult it is to meet their own payments goals independently, many customers turn to Corpay rather than setting up solutions of their own. 
"What's fantastic is there is now more general knowledge and understanding of how Corpay can optimize or modernize the payments industry. Because of that increased awareness, we're seeing more people proactively approaching us to learn more about what their options are," Sven said.