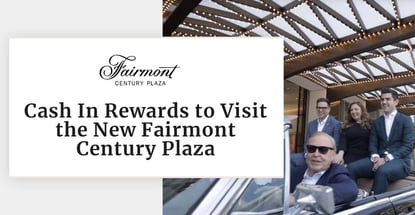 In a Nutshell: Located in Century City in Los Angeles, the original Century Plaza Hotel was a 1960s landmark that hosted everyone who was anyone in business, music, and the movies. Now, the hotel has been reimagined as Fairmont Century Plaza, a luxurious yet comfortable hotel, condominium, and entertainment space with an exterior that evokes its iconic origins. Debuting September 27, 2021, Fairmont Century Plaza is a prime destination you can visit by cashing in credit card rewards.
In the 1960s and 70s and beyond, Century Plaza Hotel, located in Century City in Los Angeles, was a place to see and be seen. Whether you were a movie star or a rock star, an industrialist or a financier, a politician or a world leader, or any other celebrity (or celebrity wannabe), you wanted to stay at "The Century" when you were in L.A.
Coming in late September 2021, it's happening all over again — a thoroughly renovated and reimagined Fairmont Century Plaza is rising to take the place of the original, bringing a combination of modern luxury and '60s heritage to a new generation of stars and star seekers, including adventurers who use credit card rewards to help fund their travels.
You can currently book a stay at the Fairmont Century Plaza using Accor Live Limitless points. And if you have a Capital One miles card, you can transfer your miles to the Accor Live Limitless loyalty program at a 2-1 ratio, meaning 2,000 Capital One miles will net you 1,000 Accor Live Limitless points.
Built on the backlot of 20th Century Fox Studios, a stone's throw from Beverly Hills, the hotel was always a center of attraction. As an entertainment nexus, the Century hosted the Emmy Awards and the Grammy Awards in the '60s, and Sonny and Cher had a year-long concert residency there at the height of the leisure-suit era in the early '70s.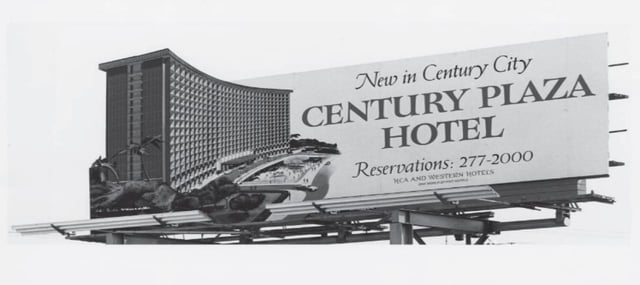 President Richard M. Nixon held a state dinner there for the Apollo 11 astronauts, and the hotel was known as the Western White House because it was President Ronald Reagan's favorite West Coast lodgings.
Today's Fairmont Century Plaza has a local owner and is managed by the Fairmont Hotel & Resorts group. It houses a condominium complex and a set of elite business and entertainment spaces — and promises once again to be center stage in L.A.
"The scope of the renovation project was immense," said Paul Sposare, Director of Sales and Marketing. "And if you look at a map and see where Century City is, we're right in the middle of all of it."
A Fresh Debut in the Century City
The original Century was on the cutting edge of design and accommodations when it was built in the mid 1960s. Its architect, Minoru Yamasaki, designed the original World Trade Center in New York. The hotel was the very first to have color televisions in all its rooms, and amenities that included central air and heating, ice machines, and radios in the nightstands set the standard in the '60s.
The exterior of the new Fairmont Century Plaza lovingly preserves Yamasaki's original design aesthetic. 
"We were very careful about what we did and didn't do on the outside," Sposare said. "From the porte cochère as you drive up to the railings on the balconies, everything is original."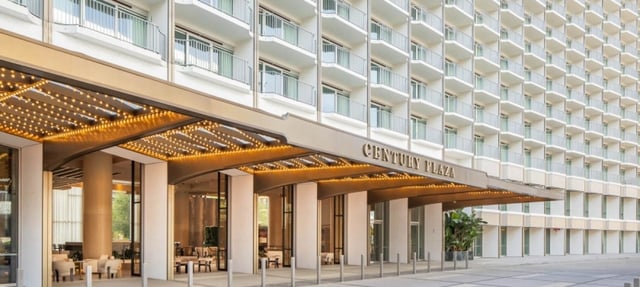 Those balconies are a prime selling point because every room has one. "Whether you're facing west toward the ocean or you're on the other side looking over the Avenue of the Stars, having your dinner out there is going to be really, really special," Sposare said.
Inside accommodations, however, are all brand new and set a new standard. Travelers who seek the ultimate in welcoming and spacious rooms and contemporary design will find those things and much more.
During the renovation, the total number of rooms was reduced from 700 to 400. Sixty-three private residences were added, and two spectacular 44-story towers were constructed behind the main building. The complex also houses about 40 retail spaces.
Wellness features include the all-new Fairmont Spa Century Plaza — "one of the largest spas in Los Angeles and certainly the most beautiful spa anyone's ever seen," Sposare said. And dining facilities are highlighted by the hotel's signature French-inspired brasserie, Lumiere.
"Lumiere's general manager has worked in more Michelin-star restaurants than I can count," Sposare said.
L.A. Ballroom Anchors Reimagined Gathering Spaces
Also at the new property, corporate and leisure travelers will find a large assortment of event and event dining facilities, all customizable. Nearly 24,000 square feet of flexible meeting space is available to host everything from small conference gatherings to cultural happenings that hearken back to the original Century's heyday.
The latter will take place in the reimagined Los Angeles Ballroom, Fairmont Century Plaza's touchstone performance space. This is where those Emmy, Grammy, and state dinner events were held and where Sonny and Cher and so many others performed. It's all getting ready to happen again.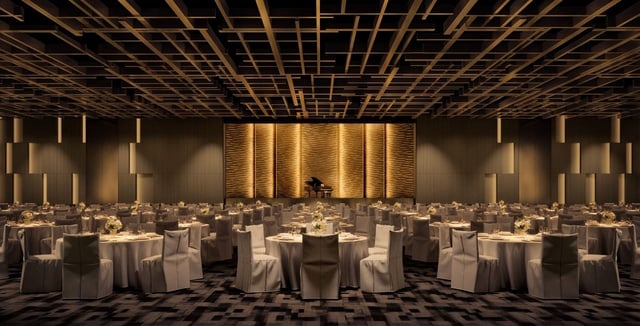 "The Los Angeles Ballroom has always been here," Sposare said. "What we've changed is we've made it one big space, the largest ballroom on the Westside of Los Angeles."
With a ceiling height of 20 feet for great acoustics, the new 13,000-square-foot Los Angeles Ballroom will establish new heights as a global performance venue and as a cornerstone entertainment destination for Angelenos. That's important to Fairmont Century Plaza's local owner as well as to the entire hotel team.
"One of the things that set us apart is that our general manager and regional vice president, Philip Barnes, is positioning us as Los Angeles's hotel," Sposare said. "We celebrate our history, our authenticity, and how it's ingrained in the culture of Los Angeles."
In fact, for quite some time already, groups have been busy establishing schedules and making arrangements to utilize the hotel's meeting and performance spaces, especially the Los Angeles Ballroom.
"Given the number of folks who have come through to look at it, you'll be seeing and hearing about it a lot as we move into the award season," Sposare said. "We're so excited to bring this legendary ballroom back to life."
Past and Present Merge at a Year-Round Destination
One big way Fairmont Century Plaza identifies with modern Los Angeles is by reflecting the kind of relaxed elegance associated with Southern Californian culture. To be sure, the hotel strives in every way for five-star status, but there's also a playfulness in the team's service approach.
What that means is that travelers from all over the world will always find everyone on the Fairmont team to be warm and welcoming.
As with other Fairmont properties, Fairmont Century Plaza reserves two floors for Fairmont Gold rooms and suites. Upping the ante on luxury, Fairmont Gold provides guests with elevated service and amenities.
"Guests staying in our Fairmont Gold rooms will have access to a private entrance, exclusive use of the gold lounge, dedicated personal assistants and even an elevated turn-down service fully equipped with a martini cart, offering customizable cocktails delivered straight to your door,"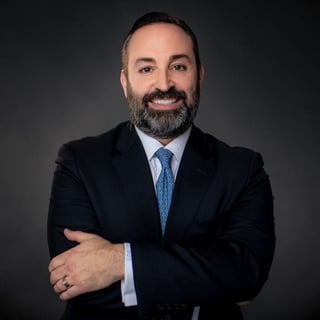 But pets are also welcome on the property — thanks to the management philosophy of team member Laurel, who serves as director of pet relations. Named after L.A.'s famous Laurel Canyon, Laurel is a Labrador Retriever who was rescued and adopted by the hotel.
"There will be no pet fees because Laurel eliminated them as her first official duty," Sposare joked.
Summer is the busiest travel season in Los Angeles, but Sposare anticipates both business and leisure travel to start picking up after the opening on September 27.
Guests will marvel at the historic preservation of the hotel's exterior and revel in the modern comfort of its accommodations. All while simply enjoying…
"The playfulness of L.A. — we're really going to embrace that," Sposare said. "Anybody can come here and be comfortable. Our goal is to offer the warmest, friendliest service in town."
Advertiser Disclosure
CardRates.com is a free online resource that offers valuable content and comparison services to users. To keep this resource 100% free, we receive compensation for referrals for many of the offers listed on the site. Along with key review factors, this compensation may impact how and where products appear across CardRates.com (including, for example, the order in which they appear). CardRates.com does not include the entire universe of available offers. Editorial opinions expressed on the site are strictly our own and are not provided, endorsed, or approved by advertisers.