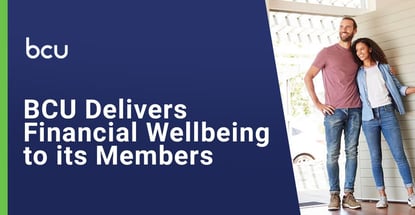 In a Nutshell: BCU offers financial services to its members while focusing on financial well-being and education. The credit union serves members throughout the U.S. and Puerto Rico and partners with several companies, including Target and GEICO, to bring their employees tailored banking services for their needs. BCU makes sure its products are accessible for every situation. The credit union works to improve its members'  credit scores and get them to a place where they can build wealth.
Financial wellness is a critical aspect of our lives. It's getting harder to afford the same basic necessities with rising inflation rates and wages not catching up. A recent study found that more than half of Americans don't have enough savings to cover a $1,000 emergency.
To help combat the troubling trend, BCU focuses its services on delivering financial well-being to its members. The credit union partners with some of the biggest companies in the world, including Target, GEICO, and other Fortune 100 companies. 
BCU said companies should make sure their employees always have access to a variety of digital tools, financial counseling, and education, and BCU will be there every step of the way, helping to alleviate that stress wherever possible. The credit union's thought is that, without basic financial tools that help employees measure and track their financial health, employees dealing with hardship will constantly think about money and how they will pay bills.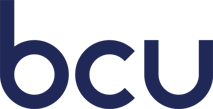 With accessible financial products and courses to help members reach their financial goals, BCU distinguishes itself as the perfect resource for companies that want to focus on well-being. The credit union partners with their company partners to help ensure those employees receive financial services tailored specifically to them.
BCU has served its members for more than 40 years, supporting more than 50 companies and over 300,000 members across the United States and Puerto Rico. As a not-for-profit, members will typically enjoy better savings, loan rates, and lower or no fees.
Credit Card and Loan Offerings for Every Situation
Credit cards are not usually a one-size-fits-all solution. Financial products should meet the needs of individuals. BCU's line of credit cards ensure members have access to a card that fits their financial situation.
BCU offers four different credit cards for its members. Two rewards cards offer members benefits based on what they value most in rewards. A Cash Rewards card provides unlimited 1.5% cash back on every purchase, and a Travel Rewards card earns members points to use toward travel, gift cards, or merchandise. 
Neither card charges an annual fee or a penalty APR if you have a single late or missed payment. But both cards have tap-to-pay capability and free credit monitoring. BCU also runs special offers for opportunities to earn double points, rebates, or special promotional rates.
Another card features a lower interest rate so members aren't paying interest on debt they cannot afford. Finally, a secured card helps rebuild credit with a predetermined credit line based on how much a member initially sets aside in their account. Making the scheduled payments each month will help improve credit health.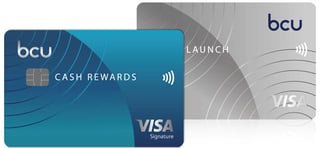 BCU's loan products also offer a similar range of accessibility options with low starting APR for all of its members. Members can finance their homes, buy a car, apply for student loans, receive business funding, or obtain a personal loan for any other need.
BCU focuses its products on improving financial health and peace of mind. Within its loan options is the ability to apply for an Express Loan when money is needed in an emergency. Another loan helps build credit by putting the loan amount in a BCU savings account while the member makes scheduled monthly payments. Once the loan is paid in full, the funds become available to use and provide a nice savings boost to the member's account.
BCU's PowerPlus™ Checking account incentivizes saving with a 2% interest rate on balances up to $15,000 with direct deposit and qualifying transactions. That's a huge boost over the national average of 0.03%.
All of these options are curated to offer the most accessible financial support for its members and the employees of companies BCU partners with.
"We're working to position ourselves as a financial well-being provider that also offers credit union services. With so many employees working from home, that credit union isn't as easy to access anymore," BCU's Director of Financial Well-Being Bjorn Larson said. "We have to make sure that it's considered within the whole suite of other financial wellness tools and products that employees are offered."
Making Financial Wellness a Pillar
Because BCU is a credit union, its services are not-for-profit. Credit unions are owned by its members, and its funds are provided by the members of the credit union. There are no shareholders to please, and all money the credit union earns goes right back to fund financial products for its members. 
The idea is that, when one member succeeds, all members succeed. By promoting financial responsibility, members earn money for the credit union, and therefore reap the benefits of lower interest rates and access to better products and credit lines.
BCU relays that to its members and the companies it partners with. The credit union works to win the business by its offerings and the promise to help its members whenever possible.
With that in mind, BCU provides certified Goal Consultants to provide human interaction with members to help with big issues. That way members know they are receiving accurate information and are being assisted every step of the way. Goal Consultants take the goals of the members they help and create a road map to achieve them.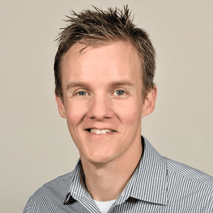 BCU views the three pillars of wellness as physical, mental, and financial. Without one, you cannot have the others. BCU's goal is to ensure its members have everything they need to fulfill the financial wellness pillar.
"The exciting part for us is seeing the products being developed with the member-first mentality, it's huge," Larson said. "It's good for our members, and it's also good for business. I think what we offer is solid, and we're always competing to offer the best products."
BCU works with its company partners and visits them on site to make member- and employee-focused goals for the company. BCU helps companies educate their employees on the financial wellness opportunities available to them. Its mission is to create early intervention programs to create long lasting change.
A Focus on Accessibility Through Online Tools
Working with companies across the country means it's not always easy to physically meet the member where they are. BCU offers its programs and banking services in the digital space so members have access to their accounts at all times.
In addition to online banking services, BCU emphasizes the financial wellness resources it provides on its website. Members can take take a financial checkup and learn about tools and products that can improve their financial situation.
Members can take interactive courses through its Life. Money. You.® skill-building portal that can help them create financial plans, and help them budget for life's big moments like retirement and buying a home. There's a lesson for every type of learner, with infographics, videos, and even games that help members reach their financial goals. Calculators on the site show the best ways to create a budget or pay for a house, car, or student loans.

BCU is committed to empowering people to discover financial freedom. BCU's employees are trained to earn certifications that help members, and the credit union continuously works to add services that improve financial health among its members.
"I'm excited for our emphasis on financial well-being to really help people," Larson said. "In 40 years, we're going to be grateful that this happened now, because it's going to get more people on track for the future."
Advertiser Disclosure
CardRates.com is a free online resource that offers valuable content and comparison services to users. To keep this resource 100% free, we receive compensation for referrals for many of the offers listed on the site. Along with key review factors, this compensation may impact how and where products appear across CardRates.com (including, for example, the order in which they appear). CardRates.com does not include the entire universe of available offers. Editorial opinions expressed on the site are strictly our own and are not provided, endorsed, or approved by advertisers.