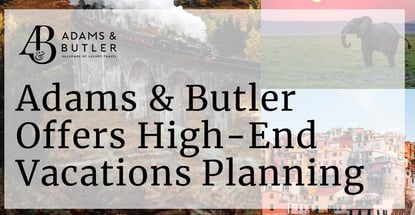 In a Nutshell: Adams & Butler is a luxury travel planner that's part of the prestigious Virtuoso group of travel brands. The firm specializes in excursions to Ireland and the UK, but offers connections to destinations all over the globe. Adams & Butler has curated custom trips for thousands of elite clients, including well-known politicians and entertainers. The company can help travelers rent out a castle, schedule lunch with a lord, and provide access to experiences they won't find anywhere else.
Vacations aren't just important for enjoyment and mental health — they're a driving force in rebuilding economies as we enter a post-pandemic world.
Before lockdowns and quarantines became a part of daily life, spending trends already showed that consumers valued experiences over possessions. But the travel industry had to take a backseat once international restrictions kept people close to home.
Now travel is bouncing back in a big way, and many travelers are ready to get back on the road, in the sky, or on the water after being cooped up for so long.
Adams & Butler stands ready to help those travelers experience destinations that they simply couldn't without help from a high-end luxury travel planner.
Siobhan Byrne Learat, Founder and CEO of Adams & Butler, has led the company to prominence with her passion for elite experiences. She was accepted into the prestigious Virtuoso group of travel advisors after only one year in business.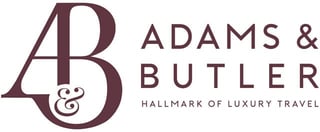 "We never say, 'No,'" Byrne Learat said. "It's not that we never say no to anything, but rather never say, 'No' to the possibility of doing something that seems outrageous. Every time we think we've pushed the boundaries, there's something else we do that proves what we're capable of."
Travelers working with Adams & Butler can rent castles in Ireland, have lunch with lords, or even live like a king — the King of Pop, that is.
The travel firm made a name for itself during its infancy when Michael Jackson's representatives contacted Byrne Learat for help curating a quiet, long-term stay in Ireland.
"He basically ran away to Ireland," Byrne Learat said. "We nurtured and looked after him. Eventually, I got a phone call at five in the morning, saying 'Get us out of here."
The Ryder Cup had come to Ireland, and the visiting press had nothing to write about at the beginning — until they found Jackson.
"So, I drove him around to look for a property. He stayed in a farmhouse with a recording studio and swimming pool in the center of Ireland for just over a year."
Travelers don't have to be music royalty to get VIP treatment from Adams & Butler. Byrne Learat has cultivated a reputation for finding the most exclusive experiences for clients of any background.
"I've always maintained that we shouldn't set a standard of being the best in Ireland or in Europe," she said. "We should measure ourselves against the best of the best, which is America with how travel advisors, as opposed to travel agents, conduct themselves."
Virtuoso Membership Means the Best Perks and Deals
As a Virtuoso member, Adams & Butler has access to premium perks and add-ons that traditional travel advisors or travel agencies can't access. Those may include room upgrades, early check-in, late check-out, on-board credits or other perks.
Virtuoso negotiates with travel providers worldwide for exclusive rights and benefits, and gives travel advisors access. Travelers likely won't find these deals anywhere else.
"There are a lot of people who work with the best hotels in Ireland and the UK, but the hotels pay them to market their business and book them," Byrne Learat said. "We're neutral. So I can tell you the warts and all about a property as well as the good points, because it's not the good points that make your trip. Rather it's the bad points that break it."
That is where Adams & Butler's experience with various properties and attractions — especially in Ireland and the UK — come into play.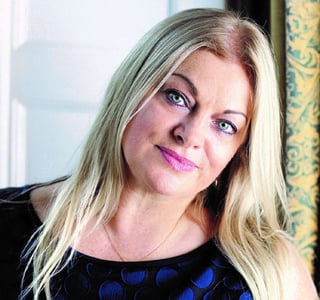 "For example, if you're traveling in the north of Scotland," Byrne Learat said. "You're driving the North Coast 500 route with your driver, and you want to stay in a five-star hotel. That may mean you have to backtrack 30 miles or 20 miles to get to a hotel with that rating."
Most travel agencies typically aren't able to plan for challenges like those — but Adams & Butler can offer options other agencies can't.
"If you do that a few times, you'll lose a lot of time. But we can point out a fantastic Country House Hotel, which is maybe a four star or three-and-three-quarters star. The owners are lovely and the food's amazing," Byrne Learat said. "It's a fantastic location — however, it's a little bit musty and dusty. That experience can add charm to your trip."
Experiences Travelers Can't Book Anywhere Else
Adams & Butler doesn't rely solely on its Virtuoso affiliation to book memorable trips for its clients. Its team of travel advisors have vast experience working with various hotels, castles, and experience providers. And the firm offers other key relationships that ensure their clients' travel experiences are second-to-none.
"We have an amazing connection with the aristocracy," Byrne Learat said. "And the aristocracy and noble families of Ireland and the UK have many properties that are not funded by the state anymore. Their land has dwindled and they're paying a lot of taxes. Plus they must pay to restore their property in a way that is historically correct and in keeping with how it was built — which costs a lot of money."
That dynamic offers opportunities for travelers to find once-in-a-lifetime opportunities to stay at one of those historic properties.
"They don't want to maintain a website that allows people to book experiences on these properties. But we have access to a lot of properties that no one else in the world would have access to," Byrne Learat said. "We're talking about earls, princes, lords, ladies, and viscounts. You can have lunch with them, you can go shooting with them, you can go fishing with them, you could just spend time with them. You could be hosted on their property. You and no one else."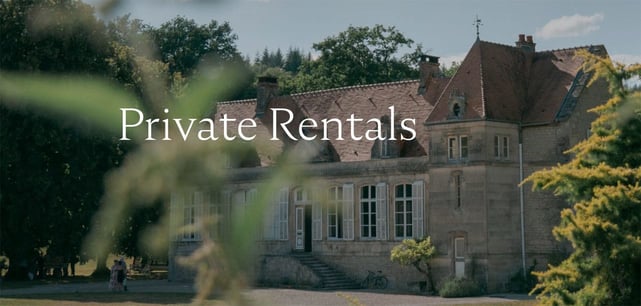 These experiences have attracted many clients from myriad backgrounds. Whether clients are world famous or just want some privacy, Adams & Butler curates trips based on their interests and desires. And they won't have to worry about traveling in groups or having to wait for restrictive schedules.
Adams & Butler expertly organizes trips that are unique and provide clients access to an advisor who can answer questions or help find alternative experiences at any time.
Receive the Same Treatment as Famous Clients
No matter how well Adams & Butler plans a trip, certain aspects of travel remain out of everyone's control. One unnamed treasury secretary found that out — and then learned the importance of working with a quality travel advisor.
"He was meant to go shuck oysters on the beach, but it rained that day," Byrne Learat said. "So we rounded the whole family up on the back of tractors and brought them up to the oyster farm. He said the best moment of the whole trip was being on the back of a tractor with a farmer."
Byrne Learat said that, among all of her custom travel planning experiences, she found it more difficult to find an available tractor to carry a treasury secretary's family than to book lunches with a lord or earl.
Aside from Michael Jackson and politicians, Adams & Butler has helped plan memorable trips for celebrities, including Taylor Swift. The team enjoys building relationships with its clients, including the King of Pop.
"He would ring me once a month while he was in Ireland and just say, 'Hi Siobhan, it's Michael'," she said. "'I just want to say we appreciate everything you're doing. God bless.'"
Advertiser Disclosure
CardRates.com is a free online resource that offers valuable content and comparison services to users. To keep this resource 100% free, we receive compensation for referrals for many of the offers listed on the site. Along with key review factors, this compensation may impact how and where products appear across CardRates.com (including, for example, the order in which they appear). CardRates.com does not include the entire universe of available offers. Editorial opinions expressed on the site are strictly our own and are not provided, endorsed, or approved by advertisers.