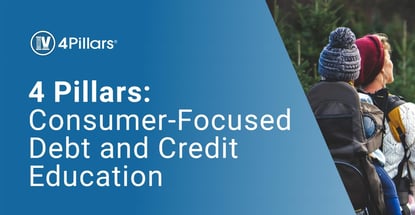 Our experts and industry insiders blog the latest news, studies and current events from inside the credit card industry. Our articles follow strict editorial guidelines.
In a Nutshell: 4 Pillars has provided solutions to Canadians to find the best solution to deal with their debt and return to a positive financial standing for more than 20 years. The company has a much higher success rate than traditional credit counselors because it also helps consumers analyze their relationship with money. Consumers working with 4 Pillars are educated on all the options to get out of debt while learning lessons in money management and responsible credit use that prepare them for financial success.
When average Canadian consumers fall on financial hard times, and circumstances compel them to consider debt restructuring or bankruptcy. Procedural complexities and legal language put them at a clear disadvantage.
Licensed Insolvency Trustees (LIT) can protect the rights of consumers, but their role is legal and transactional, and also have duties to the creditors. And because banks and lenders essentially fund some of Canada's not-for-profit credit counseling companies, they are clearly conflicted.

The goal of credit counseling companies is to provide a debt management plan which typically pays back 100% of what is owed. Unless addressed, problems and habits that lead individuals and families into debt go unresolved.
Many Canadians go through insolvency multiple times, and it is estimated that close to 25% of annual filers that visit an LIT are doing so for a second time within a 10-year period.
The experienced Financial Wellness Advocates at 4 Pillars, on the other hand, have a success rate of 98%. Over the last two decades, more than 50,000 Canadians have worked with 4 Pillars to resolve their money problems while learning positive habits for permanent financial success.
"We have one of the few business models based on never having repeat clients," said Troy Tisserand, Managing Partner at 4 Pillars. "We aim to give people the education and foundation they need never to return to us again."
Choose the Best Option to Regain Financial Control
Tisserand said Canada has a problem with credit card issuance, particularly companies issuing too many cards. The majority of clients come to 4 Pillars because of excess card debt.
"We've seen that part of the industry explode over the last 20 years," he said.
Significant tax obligations, home foreclosures, and business failures are typical causes of unmanageable debt. Referrals are a prime source of the company's clientele, as people who receive a favorable resolution of their situation tell family members and friends about the excellent service they received.
Every relationship starts with an initial conversation. 4 Pillars has 51 offices spread across Quebec, Ontario, Alberta, Saskatchewan, Manitoba, Atlantic Canada, and British Columbia. That footprint makes it easy for consumers to book a free consultation online. The offices provide a safe space during a time of great stress and even shame for many clients.
"There's no judgment. It isn't about whether you've done something wrong," Tisserand said. "Your opportunity through 4 Pillars is to write the next chapter in your life."
Watch on
4 Pillars' Financial Wellness Advocates educate debtors on all options to deal with debt, and when more extreme measures are required they will decide filing a consumer proposal through an LIT is the best option.
Debt restructuring through the consumer proposal system can reduce the amount owed and does the least amount of damage to a consumer's credit score compared to other options. Interest charges cease, and the repayment plan matches the individual's financial capacity.
From there, Tisserand said, the real journey begins. Financial decisions are linked to an individual's unique life history and self-conception. When they learn why they make those choices, it can be an emotional experience.
"But when Aftercare Financial Wellness clients go through those experiences, they move their lives forward," he said.
Aftercare Portal Teaches Responsible Credit Use
Consumers in debt tend to demonize credit cards. Companies may overissue them, but consumers are always in control of how they use them. And unmanageable debt is always the outcome of a life's worth of individual money decisions and circumstances often beyond the control of a debtor.
Without self-examination or support after a debt restructuring or bankruptcy, consumers are more likely to stay on the same path and perhaps fall into insolvency again.
The Financial Empowerment Aftercare Portal provides a foundation for adopting new habits to better manage their personal finances. In contrast to many other financial literacy resources available online, which are passive and text-based, 4 Pillars Financial Wellness Advocates take an active approach.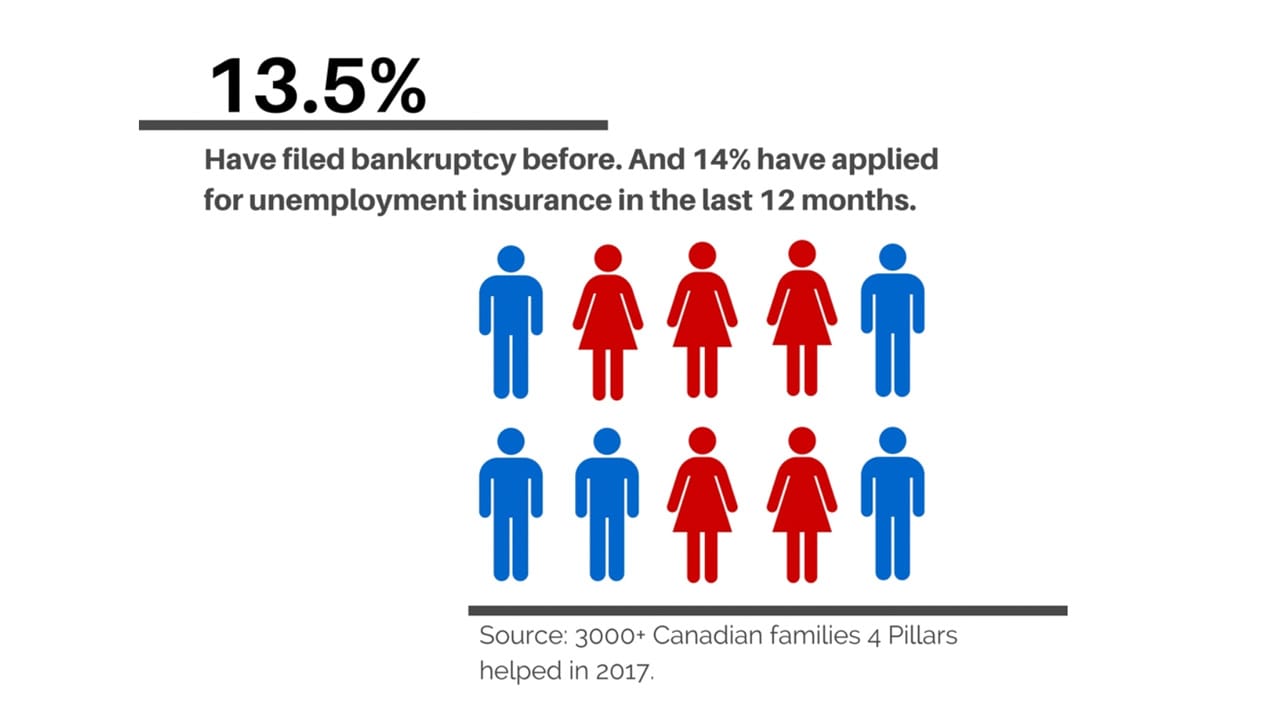 "Although it may be painful for you to be here, we don't do repeat business, so you need to understand why you've gotten into this situation," Tisserand said.
Participants dig deep into how they use money and credit through more than 30 hours of critical financial empowerment content. In many cases, clients realize the importance of early life experiences in creating negative emotions around money.
Perhaps they saw their parents fighting about it. Or family tradition may have taught them that using credit was a sign of failure, so they were afraid to ask for help until it was too late. Highlighting those stigmas and myths around credit is one of the program's goals.
"Responsible credit use is fundamental to building a strong financial profile," Tisserand said. "We get people to think of credit cards as tools."
Building Positive Financial Habits for Life
Canada isn't a densely or highly populated country, but it's one of the world's most ethnically and culturally diverse nations. Many consumers come to the service without understanding even the most basic concepts around credit cards.
"Newcomers from countries without modern financial markets may tell us they didn't realize they had to pay back what they spent," Tisserand said.
Sometimes, unexpected life events cause people to spiral into credit misuse. Something as minor as a flat tire could lead to unfortunate decisions and unmanageable debt.
Whether the crisis arises from a family tragedy, an accident, or too many pizza purchases, Financial Wellness Advocates take the same approach. Consumers are often stressed and fearful when they arrive at a 4 Pillars office for a conversation with a consultant, no matter how they got into their situation.
4 Pillars sticks with them for as long as it takes during the initial journey. Through its Clients for Life philosophy, the company pledges to assist Aftercare customers with future financial challenges.
Its score of 4.9 out of 5.0 on the Trustpilot consumer review platform attests to the effectiveness of the 4 Pillars approach. Reviewers tend to emphasize their journey of transformation rather than the specific amount of debt they paid or money they saved.
Overcoming what may have seemed an impossible challenge can provide a major confidence boost.
"When you're struggling, and you do nothing, your creditors take control and dictate what happens next," Tisserand said. "When you own your mistakes, you take back that control, and when you do, you can rewrite your future."