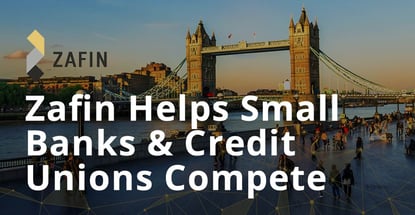 In a Nutshell: Community banks and credit unions need top-tier solutions to compete, but often the resources aren't there to support the necessary innovation. Fortunately they can now partner with Zafin to gain the upsides of a tier one bank without the complexity and overhead. On their platform, that also serves enterprise customers, Zafin Community Advantage enables community banks and credit unions to quickly integrate new products and gain insights to improve acquisition of new accountholders, and the retention and expansion of existing accountholders.
As a SaaS cloud-native product and pricing platform for tier one banks, Zafin serves some of the biggest customers in the business on a flexible platform that scales to meet the most demanding use cases.
Zafin puts that same platform to work on behalf of community banks and credit unions with Zafin Community Advantage. These financial institutions may face different challenges than their tier one competitors, but, thanks to Zafin, they can use the same enterprise-level tools to gain a competitive edge and reach their goals.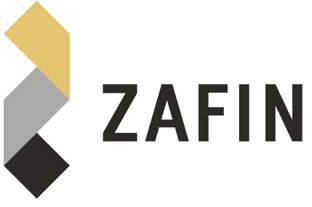 Product, pricing, and promotion solutions delivered through Zafin Community Advantage help community banks and credit unions meet changing consumer and community needs, acquire and build relationships, and expand into new markets.
What's more, taking advantage of Zafin's solution is a tailored, consultative process for financial institutions. From an initial market opportunity analysis where they take the time to better understand your market, to an efficient onboarding and rollout process, Zafin does the heavy lifting while its customers concentrate on getting results.
"The big banks are flushed with capital and resources available to put on a single project, and the discussions we have with those folks reflect that," said Michael Lee, EVP of Community & Regional Banking.
Community Advantage, on the other hand, is available with pre-configured products that can be calibrated according to a bank or credit union's strategic goals and objectives.
"Community Financial Institutions may have executives who wear many different hats," Lee said. "For example, you may have a CFO who is also responsible for the marketing and technology of the bank or credit union. Nevertheless, they're looking for the latest experiences that the big banks are offering, and with Community Advantage, they don't have to work through blueprints to execute on their vision."
Solutions for Unique Business Objectives
Product development, pricing, and offer management don't occur in a vacuum — community banks and credit unions, like all corporate organizations, depend on good decision-making for viability and growth.
Zafin set about adapting the capabilities it developed for Tier-1 banks to solve similar problems experienced by community banks and credit unions. These institutions generally have offerings, including checking rewards that are often difficult to implement and customize. Community Advantage allows these institutions to easily define products that will fit well in their particular markets, as well as be easy to implement, tweak, and manage packages and offers.
"Community banks and credit unions can look at our preconfigured account products, rewards, offers, and business packages and consult with us about what makes sense for their organization," Lee said. "Community Advantage is designed to provide financial institutions the agile platform they require to remain competitive and drive exceptional client experiences, while at the same time, not increasing the size of their IT department."
Even at institutions with outmoded infrastructure, pre-tested Zafin Community Advantage integrations that run on secure cloud-native technology are able to plug in and quickly generate positive ROI.
Equally important to community banks and credit unions are the availability of marketing resources that deliver the right message to the right audience at the right time, and easy dashboard metrics to monitor and measure progress.
The combination is more important than ever for community institutions that face not just competition from enterprise banks, but a rising tide of neo-banks and fintech challengers.
"The thing about Community Advantage is that you can start building now," Lee said. "Whether your goal is to attract new customers, retain old ones, or expand existing relationships, Zafin can help."
Helping Clients Reward Loyalty and Expand Markets
In this uber-competitive and increasingly diversified marketplace, there's less and less room for doing things the same old way. Customers in the financial industry have traditionally been loathe to switch providers given the inconvenience of those sorts of adjustments. But community banks and credit unions today face a slew of potentially tempting alternatives.
In a post-pandemic environment where institutions are flush with liquidity, clients turn to Zafin to gain the ability to holistically understand their relationships to cross-sell and reward them appropriately.
"Giving everybody the same rate, that's not going to be as meaningful right now," Lee said. "But if you have an accountholder who's been with you for, say,15 years, you can proactively segment out folks like that, and rewards for them can look different."
This can help a credit union or community bank with an excellent local reputation as a lender preserve and even grow its business with customers who may not use that institution for checking services.
"They want to be able to make specific relationship offers and rewards to be able to help them understand proactively and reward them for being a loyal customer or member," Lee said.
The same is true for traditionally retail-focused institutions looking to expand opportunities with SMBs. Zafin's solution enables community banks and credit unions to probe relationships with retail accountholders who also happen to be business owners.
"They want to look at the totality of those relationships, but it's been difficult for a lot of institutions to be able to accomplish that," Lee said. "Zafin's Community Advantage is not just for retail and personal banking. Because of our platform, we are able to understand the market needs for these community banks and credit unions and can respond quickly with new product propositions, such as the SMB market."
Zafin: Digital Insights to Understand the Competition
PPP funding presents a unique opportunity for Community Advantage prospects right now.
"When institutions deploy PPP loans, the question to ask yourself is how do you keep these businesses at your institution?" Lee said. "There is a real opportunity to attract business banking clients longer term if you're able to proactively offer solutions to their problems."
Zafin helps bankers provide those solutions. Onboarding with Zafin starts with a market opportunity analysis of the working environment so the institution can begin to chart a strategy.
Then institutions can select and sequence products, offers, and rewards to attain their goals.
Watch on
Zafin's product, relationship-based pricing, and promotion solutions are carefully adjusted to meet individual market needs.
"It's a consultative process for designing specific products in specific ways to achieve specific objectives," Lee said. "Some of our institutions want to market themselves, some want to go a little deeper and utilize our expertise, while some on the other hand want full-on engagement."
Although Zafin is emphatically a product and pricing platform, at the end of the day it works with its clients to understand their strategic goals and objectives and competition in their respective markets so they can succeed. In other words, customers don't have to worry that they're being pigeonholed with a one-size-fits-all solution.
"What we say is, you know your own people the best," Lee said. "Community banks and credit unions really pride themselves in their ability to create great relationships, and in addition to what the data tells you, it needs to compliment the local needs of the community."
Advertiser Disclosure
CardRates.com is a free online resource that offers valuable content and comparison services to users. To keep this resource 100% free, we receive compensation for referrals for many of the offers listed on the site. Along with key review factors, this compensation may impact how and where products appear across CardRates.com (including, for example, the order in which they appear). CardRates.com does not include the entire universe of available offers. Editorial opinions expressed on the site are strictly our own and are not provided, endorsed, or approved by advertisers.