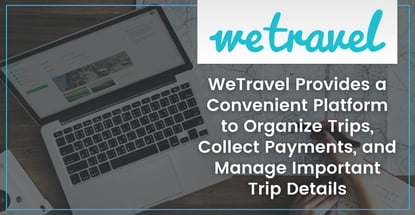 In a Nutshell: While certain areas within the travel industry have been quick to embrace new technology, WeTravel Co-Founder Johannes Koeppel realized multiday group trip booking was still happening as it did 30 years ago. WeTravel is a technology platform that brings the tedious booking, payment, and management portion of travel into the modern age. The company's latest innovation is the WeTravel Card — a first-of-its-kind credit card that allows travel companies to pay vendors more quickly and easily. WeTravel's easy-to-use interface and transparent pricing makes it a great choice for travel companies looking to save money and time when it comes to booking trips for groups of all sizes.
Soon after graduating college, I helped organize a trip to Europe with a handful of close friends. Even though we had common interests and wanted to visit many of the same places, the logistics of planning the trip was, well, a nightmare.
I'm sure many people can relate to a similar scenario.
I can't imagine the challenges travel companies, planners, and operators must be met with as they organize much larger trips for school groups, churches, businesses, and other organizations.
Thankfully, the travel industry has embraced a number of forward-thinking technologies in recent years that have made the logistics of booking trips, collecting payment, and managing the many details of a trip much simpler.
One of the innovators in this tech trend has been WeTravel. The payment platform launched in 2016 as a way for travel operators to manage bookings efficiently, and securely and easily collect payments. In fall 2019, the company also launched for use by U.S. operators the WeTravel Card, a convenient prepaid credit card that makes payments that much simpler.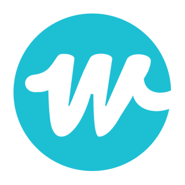 After working in the travel industry for several years, Switzerland native Johannes Koeppel noticed how outdated certain practices within the travel industry were at the time.
"I realized that this whole market was still weirdly operating like it was 30 years ago," Koeppel, who is CEO of WeTravel, told us. "Much of the travel industry has been transformed by the internet — flights, hotels, even day tourism experiences. But multi-day travel, like if you're going to book a safari or even a trip to Disneyland for a group of people, is still done like it was decades ago."
Koeppel said this involves travel agents, group leaders collecting checks, and multiple very small businesses interacting — often inefficiently.
After meeting Garib Mehdiyev and Zaky Prabowo at UC Berkeley in 2013, the trio decided to co-found WeTravel to address some of the problems they had identified in the travel industry.
"It immediately took off in schools," Koeppel said. "A lot of these business schools are organizing student trips, and it just really exploded amongst business schools. By 2017, I think we had the vast majority of the top 20 business schools using our product."
Other industries that have become hip to the advantages of WeTravel include group travel companies, international tour operators, sports and team travel, wellness retreats, and yoga retreats.
The Unique WeTravel Credit Card Makes it Easier for Travel Operators to Pay Vendors
When WeTravel announced its WeTravel Card in late 2019, it became the first free credit card for travel companies that aims to revamp how it interacts with suppliers and agents.
"Using the card, they can tap into the funds and pay their vendors, without having to transfer the money to a separate bank account first, which would normally take about 3 days on average," according to a WeTravel press release.
Koeppel explained that, just five years ago, the WeTravel Card would not have been a possibility.
"There just wasn't the infrastructure there for a company like us to issue our own cards," he said. "Today, it's something we can do easily with relatively few developer resources."
The card allows companies to make payments online or over the phone anywhere Visa is accepted, without the need for a physical card to be present.
"An approved WeTravel user can create a WeTravel Card effortlessly for free and without any application procedure," according to the company. "While using the card, travel operators do not have to pay for any monthly, sign-up, or annual fees. Moreover, they can pay vendors overseas without any foreign transaction fees."
And, if a transaction is made in a currency other than U.S. dollars, the merchant will be paid in his or her local currency.
"For multi-day travel companies that already collect payments and manage bookings with WeTravel, paying their vendors directly from the platform is the natural next step," Koeppel said in the press release. "Using this brand-new card, our users can now easily pay vendors the moment they make a sale."
How the WeTravel System Works
While the WeTravel Card may bring a new level of convenience to the payment process, getting started with WeTravel is very straightforward.
Koeppel said WeTravel is composed of four distinct products that can work together for a better travel booking experience.
The first component is building a travel website, he said.
"In just a few minutes, create a beautiful, shareable booking page with itineraries, photos and custom details all in one place," according to the WeTravel website.
Next is the payment component.
"Share the booking page with participants who book and pay directly on WeTravel," according to the company. "You can even integrate our booking widget in your own site, so participants can pay without ever leaving your own website."
The third aspect of WeTravel's offerings is the ability to conveniently manage bookings and financial information.
"In your dashboard, you manage all financials (refunds, custom prices, discount codes, payment plans, balance due reminders) and all communication with the participants," according to the website. "When you are ready, you transfer the funds to your account or directly to a vendor anywhere in the world."
And, last but not least, the WeTravel Card is the company's fourth product, Koeppel said.
"FIT (Free Independent Traveler) arrangements, custom group trips, scheduled departure trips, MBA student treks, independent yoga retreats, digital nomad rendezvous in foreign cities and dance trips to exotic countries are all being organized through our site," according to the website. "Our payment and booking system has powered thousands of trips to over 80 countries."
Although WeTravel's services are broken down into four categories, all users get access to all the company's features.
"This includes a full booking management system, secure online payments, stunning online pages, automatic payment plans, fully automated emails and great service, and customer support," according to the company.
The Company Offers Simple, Transparent Pricing
"WeTravel saves you money by offering the lowest payment processing fees in the travel industry," according to the WeTravel website. The company boasts its simple, transparent pricing and industry-leading processing fees.
Users are able to easily accept payments from U.S. bank accounts for a 1% charge, plus 30 cents per transaction. And users can accept credit cards for an additional 2.9% service fee (or 3.9% for American Express) — for a total of 3.9% plus 30 cents per transaction.
WeTravel provides an easy-to-understand example on its website. If a participant books a trip for $1,000, the participant pays $1,000 using a bank account or $1,029 with a credit card. The organizer keeps $989.70. And WeTravel earns $10.30 in fees.
The organizer also has the option to absorb the service fees him or herself rather than pass them on to the participants — WeTravel leaves that decision up to its users.
And, in the event that a user needs to refund a customer, there are no fees and WeTravel returns all transaction and service fees.
"Our marketplace is free and open to any organizers processing their groups' payments through WeTravel," according to the company. "There is no fee to create your trip listing; you pay only the standard 1% processing fee on payments from participants you direct toward your booking page as well as any that may find it through our marketplace."
With the travel industry embracing technology in areas such as flights and hotels, it's nice to see other areas expanding their horizons as well. Now, with WeTravel, a historically laborious and potentially expensive aspect of the booking process is being brought into the modern age to everyone's benefit.
Advertiser Disclosure
CardRates.com is a free online resource that offers valuable content and comparison services to users. To keep this resource 100% free, we receive compensation for referrals for many of the offers listed on the site. Along with key review factors, this compensation may impact how and where products appear across CardRates.com (including, for example, the order in which they appear). CardRates.com does not include the entire universe of available offers. Editorial opinions expressed on the site are strictly our own and are not provided, endorsed, or approved by advertisers.