In a Nutshell: Wave is an all-in-one software solution that helps small businesses invoice customers and collect fees, including credit card payments. It also provides updates and reminders to both the business owner and the customer, ensuring payments don't get lost in the shuffle. Businesses have access to Wave Money, an integrated bank account that simplifies and speeds up payments, payroll, and related financial activities. The platform includes one-click tax filing through H&R Block, which removes another burden many entrepreneurs face.
Entrepreneurs typically get into business to solve a problem with a product or service. However, they may find themselves bogged down with accounting, bookkeeping, payroll, invoicing, and other financial concerns. They're forced to learn new skill sets, which can distract them from their primary goals, but financial matters are also vital to business growth.
That problem was a familiar one for Kirk Simpson and James Lochrie. But unlike many entrepreneurs who simply navigate these issues for themselves, the pair found an opportunity to solve those pain points with a new business — Wave Financial.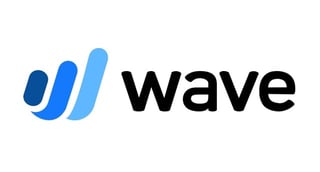 "Almost all the solutions out there were built for accountants," said David Axler, Vice President of Books, Banking and Tax at Wave. "They weren't built for the small business owner to understand, and they were expensive. So the founders went about building the first cloud-based accounting platform."
Wave began as an accounting platform, but it has evolved into an all-in-one financial solution for small business owners. Its software covers payroll, invoicing, payments, and collections, all of which are integrated.
The company also offers its core product for free. That makes Wave a cost-effective and timely tool for business owners, and an ideal one for small operations that don't have the resources to bring on additional staff.
"It started with a pain point that we're still dedicated to solving today, which is small business owners who want to focus on their business without feeling the need or having to be a financial expert," Axler said.
Payment Solutions Aimed at Small Businesses
Businesses that use Wave tend to fall into one of three categories:
Knowledge-based businesses like consultants selling expert advice and knowledge
Creative-minded companies, including photographers and web designers
Field workers like automotive mechanics and home renovators
"While we're agnostic to industry, we do see a fit with service-based businesses," Axler said. "Businesses whose primary way of getting paid is the invoice — that's where we tend to focus."
Businesses that use Wave share two common characteristics. The first is that their companies are all very small, and the second is that they collect payments through invoicing.
Watch on
"When we talk about small business for Wave, we mean the microbusiness: a lot of sole proprietors, a lot of S corporations in the United States, or companies whose only employee is the business owner," Axler said. "The invoice is the primary vehicle for which to get paid, so the invoicing platform is free. If I'm your customer, you can send me an invoice, and you can decide to enable it for payment. Then, I can pay you online either from my credit card, bank card, or a check."
That mechanism makes it simple for small business owners to collect payments from customers and clients. It also makes payment easy for those customers.
"It's critical for many reasons," Axler said. "The first is the ubiquitous nature of credit card payments. We are used to paying with a card. Many of us don't even carry cash anymore. And we have the same expectations of the business we work with. For our business owners, we meet that need happily."
An Integrated Bank Account Accelerates Transactions
Alongside its financial software, Wave also offers Wave Money, an integrated banking product that adds efficiency and convenience for small business owners.
"We found that for many businesses, just getting a bank account was a challenge," Axler said. "Where do you go? What's the best one? Does it work with everything I need? Am I being oversold? Am I being undersold? And so, we answered those questions and met those needs."
As of late February 2021, Wave Money is still in limited release and not available to all customers. However, when it does become more widely accessible, it will offer the benefits and knowledge accumulated through 10 years of experience in small business finance.
"One of the things that we found was that automation and speed were critical," Axler said. "Speed of cash — being able to have cash as soon as you get your check, as soon as you get paid. The waiting period between a check or a credit card payment, the two or three days when it's just you as a small business, can be incredibly material."
Having a bank account at the center of Wave's services speeds up the process to the point of being instantaneous, and it further reduces the business owner's workload. Wave Money automatically categorizes, reconciles, and does bookkeeping to mitigate the time spent on day-to-day financial operations. That empowers small business owners to get back to the more important task at hand — serving their customers.
Customer Relations are Crucial on Both Sides of the App
Wave's integrated payment tools allow owners to monitor their interactions and activities with customers. It can automatically provide information, including the date of the most recent payment, the last email exchange, and the customer's outstanding balance. It also includes automated payment reminders that come from Wave, not the business.
"We built in automatic reminders so that you're not chasing them for payment. And the amount of time we can save the customer is immense," Axler said. "It's Wave saying there's an outstanding balance. That moment of exchanging money can be awkward, let alone having to remind them to pay and make the deal awkward. No one wants to chase down money. No one. Being able to have Wave do that for you takes a huge burden off the small business."
Customer interaction is important on both sides of a business — not just with consumers but also with Wave itself. Understanding client needs and values is a core component of Wave's development and road map.
Responding to that feedback ensures that it can provide the necessary service and innovations small businesses need to continue running smoothly and strongly.
"The customer feedback loop is quintessential to our business," Axler said. "We employ a continuous discovery process where our product managers, and the folks who are thinking about the next products, are in a continuous state of reaching out to and understanding our customers."
Wave: Partnering with H&R Block to Eliminate Tax Strain
Through its innovative software and powerful integrations, Wave helps entrepreneurs focus on why they got into business. Its financial tools also help them deliver their products and services at a high level of quality without needing to devote a significant amount of time to financial tasks.
Wave helps small business owners manage their customer-facing transactions and their internal financial dynamics, which are crucial for day-to-day operations. However, those tasks may pale in comparison to the quarterly hurdle of filing taxes. Starting in 2021, Wave will cover that as well.
"We opened up a new feature that allows business owners to directly upload their Wave account to H&R Block for one-click tax filing," Axler said. "Solving that closes the loop for our customers on really the whole small business ecosystem from getting paid to filing taxes."
H&R Block acquired Wave in 2019, and that acquisition enabled a simple, streamlined interface between the two financial platforms. That eliminates another significant pain point for small business owners when tax time rolls around.
"We've already seen huge demand for it, and it takes away a huge friction point, and the mental real estate that taxes take up in a small business owner's mind can be daunting," Axler said. "We're excited to solve that for small business owners."
This most recent addition adheres to Wave's original spirit, which is to make life and operations easier for small business owners.
Advertiser Disclosure
CardRates.com is a free online resource that offers valuable content and comparison services to users. To keep this resource 100% free, we receive compensation for referrals for many of the offers listed on the site. Along with key review factors, this compensation may impact how and where products appear across CardRates.com (including, for example, the order in which they appear). CardRates.com does not include the entire universe of available offers. Editorial opinions expressed on the site are strictly our own and are not provided, endorsed, or approved by advertisers.