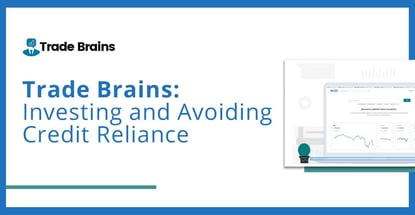 In a Nutshell: Financial experts recommend that, for a healthy financial future, that people not only keep a savings account, but also maintain a retirement account and investment fund. Following these guidelines can help individuals have financial security and reduce the chance that they will have to turn to credit in an emergency. Trade Brains helps investors in India learn the ins and outs of the stock market and begin trading on their own. The company's philosophy is that investing and trading is not rocket science, and it aims to help the average person learn how to see good returns on their investments. Trade Brains academy takes learning to the next level with a variety of investment-related courses customers can choose from.
While planning for the future may be second nature to some folks, there are many others who find seeing more than a few months ahead to be very challenging. That doesn't change the fact that it is important to think about long-term goals and plans.
And, yes, this means thinking about money. In addition to career goals and family plans, money is a key component to planning for the coming years. And experts suggest that individuals should not only keep a savings account and a retirement fund but also maintain an investment portfolio.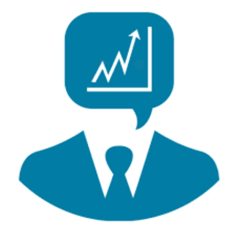 This strategy helps people stay on a healthy financial path and avoid relying on credit cards or high interest loans as financial safety nets. Of course, tapping into credit isn't necessarily a bad thing but it should be done responsibly.
Of course, for someone who may not be the most financially savvy person to begin with, knowing how to invest funds may sound like a daunting task. But it's not as complex as it may seem.
Thankfully, companies like Trade Brains are helping the average person learn how to invest on their own by offering valuable learning resources. The India-based company is geared toward helping India residents learn about the world of investing and strategies to help them make wise investing decisions.
"To summarise what we do briefly, our startup, Trade Brains is currently catering to day-to-day retail investors in India by providing necessary investing/trading tools and education," according to the company. "We are focused to teach stock market investing to DIY Investors in order to invest, grow, and even spend money wisely."
We recently spoke with Trade Brains Founder Kritesh Abhishek to learn more about the company and its mission to help Indian people learn to invest.
Identifying a Need for Investment Education in India
Kritesh said he began building the foundation of Trade Brains in 2017 and the website was launched a few months later along with a number of accompanying resources.
He said the website was gaining traction through 2018 and 2019 but saw a surge during the COVID-19 pandemic.
"What happened during the pandemic is that so many people had a lot of time and money to spend," Kritesh said.
He said India saw a surge of people opening trading accounts, and this increase in activity carried over to Trade Brains.
"All the brokers and everyone started doing very good at that time," Kritesh said. "It was the time when we also started getting a lot of traffic on our website. Our page views were more than 1 million in a month during that time. And it has continued to go up since then."
The founder said that he launched Trade Brains because he had observed the need in the Indian market to provide a resource that helps the average person learn to invest. And that need only increased due to the pandemic.
"There were a number of factors why people started showing interest in the stock market," Kritesh said. "First of all, they realized the importance of investing money and having financial security. A lot of people lost their jobs."
He said many businesses closed, such as malls, gyms, and other businesses where people often interacted in person and in close quarters.
"If you don't have savings, if you don't have financial independence, it creates a problem," Kritesh said. "I think a lot of people started feeling the importance of having financial strength."
Also, with many people out of work, one of the quickest ways to begin bringing in money is to begin trading, he explained.
A Valuable Resource for DIY Investors
The Trade Brains website offers a robust collection of financial literacy resources focused on teaching people how to invest wisely and responsibly, and help their money grow so they don't have to depend on credit cards or high interest loans.
"It's a financial literacy blog. We teach about the stock market, how it works, the daily stock news," Kritesh said. "We believe in DIY investing — that people should be able to invest on their own."
Trade Brains helps people realize that investing is not rocket science, and with some knowledge, time, and effort, nearly anybody can see returns on their investments.
Watch on
"At Trade Brains, we are confident that the person who is best positioned to take care of your financial future is you," according to the company. "You need to take control of your money and start investing on your own. After all, no one cares more about your money than you do. And we are working zealously to help you become a better investor."
Trade Brains also offers an investment portal that Kritesh compares to a service like Yahoo Finance.
"Trade brains portal helps investors make efficient stock research and analysis by providing quality fundamental data with insightful visuals," according to the website.
Kritesh said the portal provides all the necessary data in a neat, tabular format along with a variety of important charts and other visualizations.
"This is where we are trying to stand out," he said. "And we have a stock screener as well. We have stock data on more than 4,000 companies listing in the Indian stock market. And by using very simple filters, people can find fundamentally strong companies within minutes, based on different financial filters that they prefer."
Trade Brains Academy Provides Stock Market Courses for Enhanced Learning Opportunities
"Trade Brains Academy is our learning platform where we offer different stock market courses," Kritesh said. "There are courses available on stock market investing, trading, technical analyses, futures, options, derivatives and more. We have courses that cover a wide range of investing and trading topics."
These self-paced courses offer simple yet comprehensive options to help people get started in the world of investing, according to the company.
Courses vary in price and duration. Some courses, including Technical Analysis 101 and Understanding Candlesticks, are free to anyone who signs up while others are available for a charge, starting at 999 Rupees.
"It doesn't require a lot of prior knowledge or experience," Kritesh said. "If we provide sufficient knowledge and tools to the people they can pick stocks and invest on their own. That's why we've been publishing a lot of articles, videos, and other education, evergreen content. It's also why we offer our courses."
He said the courses are intended to provide guidance for people who are interested in investing but may not have time to search through and read every article or watch every video on the website. The step-by-step courses help them focus their approach to learning and to reach their goals sooner.
Kritesh said the free courses remain among the most popular. And, among the paid courses, he said How to Pick Winning Stocks, a fundamental analysis course, and the Technical Analysis Master Class are two of the most popular with Trade Brains users.
With its rich resources and valuable videos, Trade Brains is helping people across India learn how to invest on their own and reduce their chances of turning to credit when they're in a financial bind.
Advertiser Disclosure
CardRates.com is a free online resource that offers valuable content and comparison services to users. To keep this resource 100% free, we receive compensation for referrals for many of the offers listed on the site. Along with key review factors, this compensation may impact how and where products appear across CardRates.com (including, for example, the order in which they appear). CardRates.com does not include the entire universe of available offers. Editorial opinions expressed on the site are strictly our own and are not provided, endorsed, or approved by advertisers.