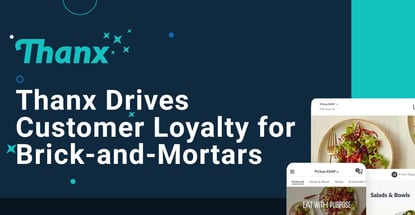 Our experts and industry insiders blog the latest news, studies and current events from inside the credit card industry. Our articles follow strict editorial guidelines.
In a Nutshell: Thanx is a loyalty and guest engagement platform for restaurants and brick-and-mortar retailers. The company helps businesses grow customer lifetime value through superior data capture, easy-to-use marketing tools, and industry-leading support. Thanx uses innovative credit card integrations to improve the accuracy of purchasing data so marketers can eliminate the guesswork and personalize their guest engagement.
In the competitive world of intensive marketing and customer data analytics, businesses that fail to adopt the latest tools will at some point or another fall behind. And those who capitalize on customer engagement can dramatically increase sales and membership loyalty.
Brick-and-mortar stores are often the victims of poor customer engagement on the digital forefront. Many brick-and-mortar stores assume they have a good understanding of their customer base without realizing they can improve outreach and recurring sales with data-driven marketing.
Many restaurants, retailers and malls are facing extreme economic pressures to retain loyal customers. This is especially true in the wake of COVID and how the pandemic has fundamentally changed the way customers and businesses operate.
To help these traditional businesses catch up with the market leaders, Thanx provides a service that enables brick-and-mortar stores to go digital and develop greater loyalty and guest engagement.
Founded in 2011, the San Francisco-based company uses integrations with credit card networks, Visa, Mastercard, and American Express, to gather a robust volume of purchasing data for advanced customer relationship management (CRM) and marketing.

In its early years, Thanx was mainly focused on loyalty. But, over time, the needs of its clients have changed. "Merchants are always clamoring for more and more capabilities, and so our platform has evolved as many other loyalty technology companies have," said Emily Rugaber, VP of Marketing at Thanx.
"We now have a full suite of capabilities, which provide restaurant marketers easy-to-use tools to engage with customers through loyalty and bespoke experiences, both digitally and on-premises," said Rugaber. "We have, in addition to loyalty, CRM capabilities, marketing automation capabilities, online ordering, and we build digital experience, as well."
Thanx's key goal is to grow restaurant customer lifetime value in the digital era. "We're helping brick-and-mortar retailers understand who their customers are and then leverage that information to improve business outcomes," said Rugaber.
Key Differentiators From Competitors
While there are many platforms on the market that offer similar services, Thanx stands out from the competition in a number of ways.
The biggest opportunity on which competitors fail to capitalize on is incentivization rather than discounts–on which, Thanx believes, most restaurants have had an overreliance. This is where Thanx excels at generating more customer engagement. The Thanx approach to loyalty is focused on flexibility, ease of use, non-discount rewards, and personalization.
Thanx captures more and better data than any other loyalty or CRM technology — their best-in-class digital ordering experiences combined with proprietary credit card tokenization technology allow them to enroll more consumers and more purchases. Thanx also focuses on distinct loyalty over rote, discount-focused programs that are often brand-devaluing and ultimately fail to create real loyalty.
When customers are making purchases at checkout, retailers have the chance to enroll them in loyalty or rewards programs and further increase the possibility of gaining recurring customers. But it's an opening that many retailers and data service providers squander.
For Thanx, it's a no-brainer to provide an easy-to-use solution that balances the need for flexibility and ease while taking on the complexity of creating and managing a sophisticated digital marketing technology stack.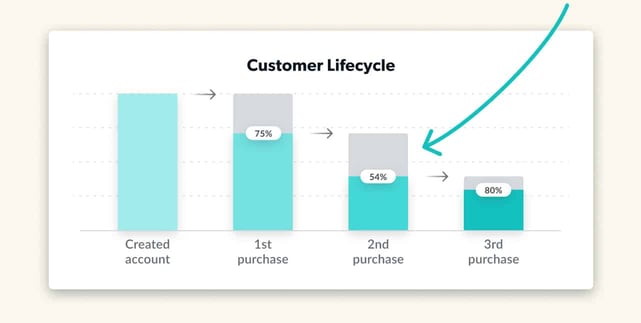 "We basically make it very easy for customers to enroll and for restaurants to offer incentives for customers to do so, and so the combination of the incentive with card-link loyalty means that those barriers associated with enrollment have been eliminated. And now every time the guest uses their card, whether online or in store, those subsequent purchases are tracked automatically, which is something that no other competitor in the space can do," said Rugaber.
The company uses the same technology that Apple Pay and Uber do to tokenize customer data. "In terms of card registration and card-linked loyalty, we're not storing credit card information. We are tokenizing it and sending it through to the credit card company," said Rugaber.
It's actually more secure than traditional methods because customers never need to give away their personal information at the register.
Another key difference is that Thanx's competitors usually design their products in overly complex fashion. Thanx on the other hand tries to simplify the process as much as possible.
"We have many ways you can automate your activation funnel because your customers who come in one time are very different from your customers that come in 10 times and should receive different messaging and incentives. For example, if your goal is to get a customer to make a second purchase, the Thanx platform can suggest an automated campaign to get them to make a third purchase with increasingly relevant incentives to do so," explained Rugaber.
Advantages of Card-Linked Programs
Thanx also takes into account that the brands it works with have many different technology systems. Those brands are trying to figure out how they can add in loyalty capabilities to their tech stack.
"The reality is that some of the industries we work in are new to data manipulation and personalized marketing technology, and so they need a lot of help," said Rugaber. "We're very much focused on making our platform accessible to everyone."
The bulk of the effort is about how to acquire data that can actually be used to improve business outcomes. Thanx does this by segmenting customers based on purchasing behaviors so marketers can fine tune campaigns with targeted messaging and incentives with greater appeal to a specific type of customer.
"You have customers that are newly acquired who need to be activated, customers who are engaged who have made a certain number of purchases that are active in your program, customers who have lapsed, meaning you haven't seen them in a while and they've deviated from their normal frequency, and then you have customers who most likely have churned, maybe they moved away and there's no location nearby," said Rugaber.
"So if you think about those four categories, the way that you should engage with them is going to be very, very different. And, in fact, it can be quite expensive to engage with them in all the same way."
Up to 60% of the competition's loyalty members stop engaging with traditional programs after six months. But with Thanx, purchase data is tracked automatically when guests swipe their credit card resulting in better data capture for clients and a better experience for the guest.
Thanx offers several capabilities that are customized to the client's needs. Their platform is available in two editions:
Digital Essentials is an online guest engagement platform with CRM-integrated web ordering, marketing automation and promotions priced at $99 per month, per location. It provides online data capturing through web ordering, in addition to targeted email campaigns, segmentation, incentives, and ROI campaign reporting.
Thanx 360° is a complete multichannel in-store and online guest engagement and loyalty platform with CRM-integrated mobile and/or web experiences. It offers a highly configurable loyalty engine, frictionless and automated in-store data capture via credit card integrations, and prebuilt and custom automated campaigns. Additional cost details can be found on Thanx's pricing page.