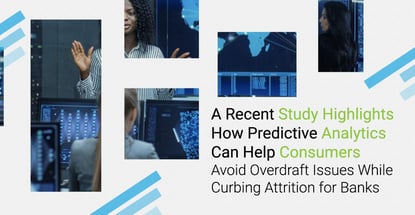 In a Nutshell: In 2017, Americans paid around $34 billion in overdraft fees. The hefty fees often hit consumers unexpectedly and can lead to dissatisfaction or even attrition. "Analyzing Bank Overdraft Fees with Big Data," explores consumer behavior that causes the fees, just how the fees impact customers and banks, and how banks can better address the issue for the benefit of all. The paper was written by New York University Professor Xiao Liu, and Alan Montgomery and Kannan Srinivasan, both professors at Carnegie Mellon University. It was published in the December 2018 issue of Marketing Science, journal of the Institute for Operations Research and the Management Sciences (INFORMS).
I've been there, just like many other Americans.
My bank account funds temporarily dwindle because an automated monthly payment is withdrawn from my bank account around the same time I make a large purchase. Or a deposited check hasn't posted to my account when expected.
My bank covers the gap in funds but not without applying a dreaded overdraft fee to my account.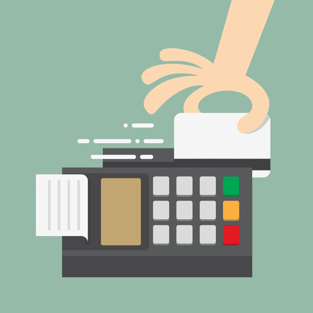 In 2017, Americans collectively paid banks around $34 billion in overdraft fees, with the average fee coming in at around $30.
That's a hefty fee for what is oftentimes a case of the account just being a few dollars short.
And those fees can lead to hefty levels of customer dissatisfaction.
A recent study, titled "Analyzing Bank Overdraft Fees with Big Data," takes a look at the consumer behavior surrounding the fees, how overdraft fees impact banks and consumers, and how banks may be able to leverage data to help consumers avoid the fees.
The article was published in the December 2018 issue of Marketing Science, the journal of the Institute for Operations Research and the Management Sciences (INFORMS). It was authored by Professors Xiao Liu of New York University, Alan Montgomery of Carnegie Mellon University, and Kannan Srinivasan of Carnegie Mellon University.
We recently spoke with Liu and Montgomery to learn more about the inspiration behind their study, their conclusions, and their recommendations for the banking industry.
Gathering Anonymous Data from Half a Million Bank Accounts to Gain More Insight Into Consumer Behavior
Montgomery said that he and his colleagues were interested in tackling this topic for a number of reasons, including exploring fees from the consumer perspective and the bank perspective.
"Consumers are very price-sensitive — they don't like fees," he said. "And there's this sort of vexing economic problem, which is, why do people overdraft when it causes such a huge penalty to them?"
To help gain more insight into their questions going into the study, and to draw further conclusions based on what they observed, the researchers looked at anonymized bank data.
"We were very fortunate to get this very large data set," Liu said. "We had around 500,000 accounts and 200 million transactions." The transactions spanned a period of 450 days.
She said because the data set was so large, the researchers had to use a particular technique known as Parallel MCMC (Markov Chain Monte Carlo) to deal with its complexity and accompanying computational burden.
"The large data set we have actually gives us both pros and cons," Liu said. "Overdraft transactions are still kind of a rare event, and a very large data set allows us to detect rare events. This is the benefit part. But the running time is a big issue."
She said with such large amounts of data, earlier algorithms may have never been able to comb through the information in a reasonable amount of time. Fortunately, the machine learning-based Parallel MCMC algorithm was introduced in 2012, the year before the team began undertaking its study.
"It was very timely at the time," Liu said. "This might not have been feasible a few years earlier. If the algorithm was not introduced, it would have taken us way longer to finish the model and the paper."
Montgomery added that he looks forward to future studies benefitting from machine learning algorithms and the higher computational power available to researchers today.
Study Shows that Consumers Tend to Spend or Withdraw with Little Consideration to Future Consequences
As the research team dove into the data and explored the reasons customers incurred overdraft fees to begin with, they discovered a large part had to do with consumers simply not paying attention.
"One reason we found is that consumers are not carefully monitoring their checking account very frequently," Liu said. "They could spend like $5 to buy a cup of coffee, and that caused them to pay a $35 overdraft fee. That's clearly a mistake."
Although these types of spending mistakes are technically caused because of consumers simply not checking their balances prior to transactions, the high fees can lead to major dissatisfaction.
"In the paper, we did find that consumers became dissatisfied when they pay disproportionately high fees," Liu said. "We calculated the ratio of the overdraft fee paid to the transaction amount that triggered the overdraft. We found that when the ratio is very high, consumers are likely to close the account after paying the fee."
Liu said overdraft fees are a source of revenue for the banks, but when the fees are so high they cause customers to leave, the fees can be problematic.
"Banks can actually incur significant costs from the consumer churn," she said. "Customers may leave the bank and search for alternative financial services."
Montgomery added that banks also take on added costs in handling issues associated with overdraft fees.
"If every consumer that receives an overdraft fee comes to the bank to complain, then there's a bank employee that's going to have to service the request," he said. Then, you also have to factor in the reduced loyalty of customers. So, there are a lot of costs involved. I'm not sure that when you actually look at it if the overall revenue is very great."
Exploring How Financial Institutions Can Use the Data They Already Have to Predict and Deter Overdrafting Behavior
The researchers concluded that banks could benefit from taking a different approach to overdraft fees and offered several ideas to mitigate the issue, including using data the institutions already possess.
Montgomery said that, from a banking standpoint, looking at new ways to use the banks' data can help both the bank and consumer.
"If you use new techniques, like predictive analysis that can forecast out the incomes and outflows from an account, you might be able to help people better manage their funds," he said. This would be accomplished by applying machine learning technology to analyze customer accounts.
The team also proposed that banks alter their approach to overdraft fees, including making overdraft fees more proportional to the transaction that caused it.
"We ran a simulation study where we changed the banking policy and allowed the bank to waive the first overdraft fee for a consumer who had never done overdraft before," Liu said. "Maybe the customer never realized the overdraft fee was so expensive. So, the consumer learned the lesson, and the next time, the consumer will be more aware and avoid the fee."
Liu said this will lead to the customer being more likely to stay with the bank and the customer's checking account can continue to generate review for the bank over the long term.
"We also considered a change to the pricing policy," she said. "Right now, the overdraft fee is a fixed fee, no matter how much you overdraw. So, we considered an alternative pricing policy where it's more like an interest rate. The overdraft fee payment is proportional to the overdraft transaction."
The overall idea is that banks could help customers generally have a better experience — which is ultimately good for the bank — and help them incur fewer overdraft fees — which is good for the customer.
"My take is that this is the proverbial win-win because consumers would be aided to make better decisions to avoid some of the fees that they pay," Montgomery said. "And the banks benefit because they can provide better services, and the customers are happier and more loyal."
Being the extremely responsible adult that I am, it's been a while since I've been hit with one of those unexpected overdraft fees. But, I must admit, I would certainly welcome any and all help I could get to avoid them in the future. And knowing my bank has my back would likely increase my loyalty to the institution.
Advertiser Disclosure
CardRates.com is a free online resource that offers valuable content and comparison services to users. To keep this resource 100% free, we receive compensation for referrals for many of the offers listed on the site. Along with key review factors, this compensation may impact how and where products appear across CardRates.com (including, for example, the order in which they appear). CardRates.com does not include the entire universe of available offers. Editorial opinions expressed on the site are strictly our own and are not provided, endorsed, or approved by advertisers.