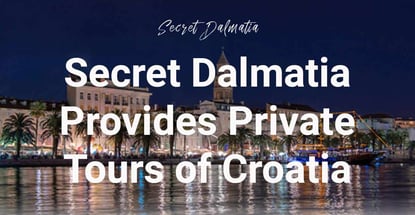 Our experts and industry insiders blog the latest news, studies and current events from inside the credit card industry. Our articles follow strict editorial guidelines.
In a Nutshell: Secret Dalmatia is a travel company that provides luxury experiences specialized in destination trips to Croatia and its bordering regions. Its mission is to offer guests a journey that expresses an authentic view of the country's traditional roots and natural beauty while enjoying the best in quality. All tours are tailored to guest preferences, and activity choices range from adventurous or relaxing to quality family time or special company trips. Some popular experiences include chartering private boats and discovering culinary traditions. Going on hiking or cycling trips through Croatia's rugged canyons and emerald-green lakes, and seeing the hidden side of its cities are also tourist favorites.
When people think of Croatia, usually what comes to mind are images of coastal landscapes, picturesque little towns and untouched natural beauty. But things were not always so cheery for this quaint nation.
Croatia has endured much struggle as a country, going through the breakup of Yugoslavia and later the inter-conflicts of the Bosnian War. Those events challenged Croatia to its core, as they did every other nation in the region.
Since those times of turmoil, the country has had time to heal and grow its economy. Along with that, budding tourism began to develop and over time, Croatia started getting a reputation as a must-go travel destination.
For Alan Mandić, Director and Owner of Secret Dalmatia, the growing interest in travel to his home of Croatia was a great opportunity to give tourists an authentic experience.

Mandić founded the company in 2005 and had considerable success in the beginning doing boat tour excursions and other activities, but Mandić felt that Croatia could do much better in terms of what it could offer tourists.
But, as Mandić recounted, tourism in Croatia really exploded beginning from 2016. Much of that interest was fueled by the on-location filming production of "Games of Thrones," "Star Wars" and other films.
That boom in the tourism industry has been a bit of both a blessing and a curse. Once more cruise ships started to arrive, Croatia became saturated with commercial tourism.
"The first batch of people to come are curious ones — those trailblazers who want to see the country before it opens up," said Mandić. "After that, all the others came and they think about the shows and movie sets, not paying attention to our own history, to our heritage."
"Kind of sad, but we still try very hard in our process to give people proper Croatia."
With that in mind, Mandić and his team have been dedicated to providing guests an insight into the unique identities of Croatian cities and attractions through exclusive tours.
"Everything is custom tailored," said Mandić. "We don't have anything off the shelf and we don't have any cookie cutter programs. Everything is really customized to clients' preferences and wishes."
Experiencing A More Authentic Croatia
Secret Dalmatia is a destination management company ("DMC") specialized in not only Croatia, but also the regions nearby, including Slovenia and Montenegro.
"Those are the things that stand out. Spending time in Dubrovnik, visiting Montenegro, and spending time on yachts. Usually it's one of the guest requirements," said Mandić. "But we also had quite a few foodies coming with us and they are looking for specific food-related trips like wine tours."
Mandić said the seafood in Croatia is truly exceptional and extremely popular among tourists. Some highlighted dishes include Adriatic prawns and black risotto made from cuttlefish ink.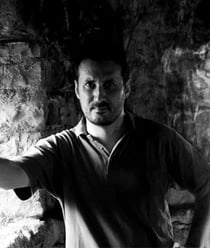 Lamb on a spit is also a signature dish. "Definitely something that I would highly recommend when coming to Croatia," said Mandić. He also recommends a classic local dish called Peka, which is an assortment of vegetables and meat drizzled in olive oil, sprinkled with herbs, and slowly baked under a bell-like metal dome. The dish dates back thousands of years.
Guests can experience many culinary traditions first-hand joining cooking classes with charismatic home chefs during their trip.
Mandić said that guests really love Croatia's restaurants and locations by the sea. "The Adriatic Sea is very clear, and [guests] find it quite unique and amazing that they can actually enjoy nature in such a way," he said.
Guests also find the history very intriguing because Croatia is at the crossroads of civilizations, and it still shows influences of Venice, Italy, and Turkey.
Promoting Travel While Protecting Heritage
Unfortunately, with so much to enjoy about Croatia, it has attracted heavy commercialization, and Mandić hopes Secret Dalmatia can help reverse the trend by encouraging better tourism standards.
In some instances, uncontrolled tourism has disrupted the natural environment. Mandić said there is a natural spring along the Cetina River that became so popular that access to it is now heavily regulated and virtually no one can go there anymore.
"We were drinking water from the spring, swimming in the spring. Now it's like a bunch of people, five or six drones flying above your head," said Mandić. "This is such a small country. It's supposed to have a boutique approach to everything but unfortunately, this is countered with not much education, I would say, in leadership that can really push us in the right direction."
Secret Dalmatia has also addressed major community concerns over the cruise ship industry. "We were the first travel agents in Croatia who stopped working with cruise ships. We decided that was enough," said Mandić.
"Cruise ships are a big menace to our society and to small communities and small towns. That's why we really, at one point said, "Oh, that's enough." They're just destroying our coastline," he said.
Secret Dalmatia donates funds to archaeology excavations as part of its contribution to preserve Croatian culture. Mandić said he has a great passion for archaeological preservation and exploring his people's heritage and giving back for memory's sake is very important to him.
One excavation found a 3,500-year-old settlement with a deposit of olive pits — roughly 1,000 years before the arrival of the Greeks — making the region of Croatia one of the oldest sites for cultivating olives.
The company is also a strong supporter of hiring women. The majority of Mandić's team are women, and the company works with many women in its operation.
"We are a small country of less than 4 million people, and it's very important to keep people on their native land so they don't leave Croatia," said Mandić. "That's why we work with a lot of people who are on the ground in areas that are poorly inhabited. Making sure that these people actually stick to their roots."
Flexibility on Card Rewards and Usage
To get started on their journey, guests can book their itinerary through Secret Dalmatia's trip request form webpage. After booking is completed, guests will need to provide a 30% to 50% deposit payment (depending on the program). Once the deposit is received an official confirmation will be sent, and guests are good to go.
"And then, based on our experience and what we offer, we put together an itinerary for them, and we tweak it depending on their interest and feedback," said Mandić.
To get rewards points, Mandić said travelers usually have to book on their own. Secret Dalmatia uses the Flywire credit card payment system, and it accepts all major credit cards.
"We also work with a Croatian outfitter that enables the reception of credit card payments, and there are no extra fees on that," he said.
Mandić also said that Secret Dalmatia's rates are unbeatable in comparison to the value of what is already in the market.
"It may be a higher price in the beginning, but the value you get is unbelievable for many of the products that we offer — home cooked food, you meet someone's family, you really experience something that's quite unique," said Mandić.