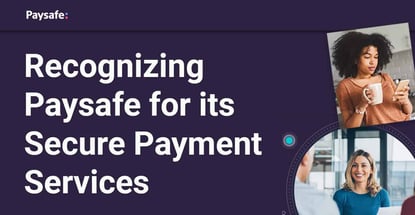 Our experts and industry insiders blog the latest news, studies and current events from inside the credit card industry. Our articles follow strict editorial guidelines.
In a Nutshell: Paysafe provides an accessible and secure payments platform for the small and medium-sized businesses it serves. Its focus is to create a system where business owners only have to worry about their business. Paysafe takes care of fraud detection and data analytics, and it expands as businesses scale. For its dedication to helping small and medium-sized businesses thrive in what can be a very complicated space, CardRates is recognizing Paysafe with our Editor's Choice™ Award.
The Covid-19 pandemic caused a monumental shift in how we go about our daily lives. No longer are grocery deliveries, work, and even school done exclusively in person.
Businesses had to adapt quickly to a new digital landscape that saw most of us staying indoors. Companies that did not have an online presence would not survive the several months of being shut down.
Studies show that 71% of growing small and medium-sized businesses survived the pandemic by going digital. Businesses moved their in-person approach to business online, which allowed customers to order and pay online for restaurant food  or local goods from mom-and-pop shops.
Going from a fully physical approach to an online business is not easy. There are several aspects to sort out beforehand, most importantly a way to safely accept payments online.
Paysafe built its payments platform with small and medium-sized businesses in mind. Its application offers a safe and accessible way to accept payments for products and services online.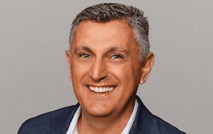 Paysafe got its start with eCommerce in the 1990s, when online businesses were just starting out. Since then, the company has refined its systems to fit the needs of its clients and partners. 
"If you're a merchant, we can handle any type of transaction," Afshin Yazdian, Paysafe's President of Merchant Solutions said. "If you're trying to engage in eCommerce, we're there for you. If you're a consumer, we'll give you different ways to engage in eCommerce as well."
Saving Costs With Customized Payment Processing
Businesses just launching their online presence do not need an expensive suite of payment systems that cut into costs. Paysafe understands that and lets merchants choose exactly what they need.
Businesses have options to create a structured system for products and services tailored specifically to their company. Paysafe works with businesses to figure out the products a business needs and does not set a price for its systems until a business decides on what it needs.
The payment processing helps businesses expand internationally, including to Canada. Paysafe is building its presence in Latin America and Europe. Paysafe offers its services through its own products and also through third-party partners.

"We are creating this incredible ecosystem, where a merchant can come in almost like a menu and create a tailored package," Yazdian said.
What Paysafe calls its shopping-cart system for choosing services sets it apart from the competition. Every business pays for exactly what they need, with the option to expand as business grows.
Paysafe's omnichannel works over different platforms and provides support for buying in-store, online, and via mobile purchases. Businesses have access to these tools that help them compete with the big players in their space.
"For very small businesses, as we see their volume grow, we're working with them to make sure that they have what they need," Yazdian said. "We provide security across our omni-channel."
Creating a Secure Platform That Protects Against Fraud
Paysafe's robust security features is why the company said it has one of the best risk and underwriting organizations in the space. 
Its decades of experience, paired with employees who understand the space and technology investments, put Paysafe at the forefront of payment security.
"Small and medium businesses don't want to worry about security, they don't want to think about anything that's not running their own business," Yazdian said. "The same person that owns a coffee shop is also doing the ordering and hiring and staffing everything else. Payments and security should not be something that they focus on."
Paysafe's systems come with tools that protect businesses from fraud at the time of purchasing online and in person. The entire process is done in seconds behind the scenes so businesses don't have to worry about lag when customers pay for their product.
Businesses moving online during the pandemic that were not familiar with online structure were more susceptible to fraud. Paysafe heavily invested in technology to protect against an increase in fraud cases targeting businesses.
Another important security feature businesses look for is chargeback protection. When businesses receive a chargeback, Paysafe works on behalf of the merchant and automates the process as much as possible to resolve it.
"We've automated the process with continued investment so that that process is very easy and not stressful for our merchants," Yazdian said. "We have incredible people who actually help you with the process consistently. It is top of mind for us so that it doesn't have to be top of mind for our merchants."
Data is important to every company, and understanding how the business is running is an area where Paysafe shines. The company helps businesses collect data for analysis and makes that information available at any time of day.
Paysafe is building a dashboard that will show where businesses are missing out on revenue without having to dig through data. Paysafe is also partnering with other companies to help businesses put their data to use.
"Business owners don't have time to analyze what they can do to sell more product," Yazdian said. "If we can give them these bite-sized pieces, we can give them data that they can actually take action on. That's more valuable to them than an entire dump of data."
Building Services Around Customer Feedback
Paysafe is committed to creating the best payment service for businesses. The first step to achieve that goal is to listen to its merchants.
The company said it has significantly improved its customer service over the last two years to include better training and self-service features to help people without the need of contacting customer service.
Paysafe will often invite feedback from its partners so it can understand where the company can improve. The company takes that information into advisory council meetings that take place throughout the year to address any concerns.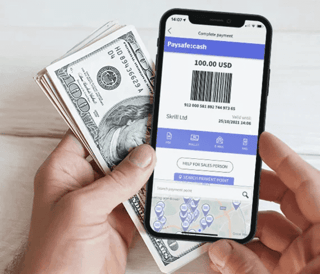 As a result, the company said its customer experience scores have significantly improved. Paysafe said it's seeing more businesses continue to use its payment processing services even as they grow.
"We're seeing more and more of our merchants staying with us longer, and we believe it's because of the improved service and because we're listening to them," Yazdian said.
Feedback is where Paysafe gets its inspiration to make improvements. The company said it's looking forward to making its system a true global platform with support for even more countries. 
Paysafe is also looking into ways to incorporate digital commerce assets such as digital wallets and eCash products into its payment processing.
"Whether you're shopping on your phone, online, or at a restaurant, payments are so embedded in every aspect of our lives," Yazdian said. "We just want to make that process as easy as possible, making it easy for merchants to be able to accept payments and go where their consumers are."