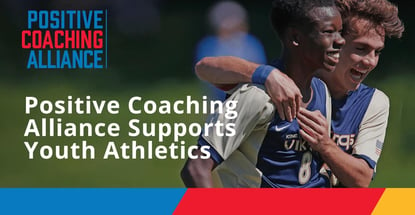 In a Nutshell: Positive Coaching Alliance provides resources and guidance to youth athletic coaches. The resources are designed to help coaches and parents foster positive athletic environments where participants can have fun, build skills, and learn valuable life lessons. The organization offers an online series of self-paced courses, and it also delivers content through live workshops held in person or via Zoom. The educational materials are supported largely through charitable donations, including credit card rewards, and help create positive experiences for young athletes to learn and grow.
The benefits of organized sports for young people are undeniable. In addition to improving physical fitness, sports also help develop social skills, teamwork, and even leadership qualities.
But that positive character building doesn't happen in a vacuum. It requires a supportive environment where coaches and parents set the tone for comportment.
Positive Coaching Alliance was founded in 1998 to foster positive, supportive atmospheres in youth sports and to educate parents and coaches on best practices. The organization began at Stanford University and has expanded its programming to reach all 50 states over the decades.
It delivers resources to coaches, athletic directors, and other stakeholders in the youth sports ecosystem.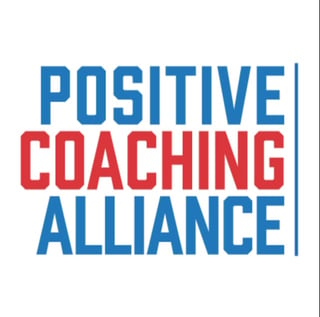 "Over the last 20 years, we have developed best practices from Sports psychologists," said Casey Miller, VP, External Relations at Positive Coaching Alliance. "Research-based tools combine with advice, tips, and tools from professional and college coaches to maximize the experience for kids."
Kids don't learn life lessons from participation alone. The people responsible for the experience need to make those lessons and values intentional. Unfortunately, many coaches, especially first-timers, lack the necessary knowledge and resources. But they can always turn to Positive Coaching Alliance for free tools that are provided through sponsorships and donations — including credit card rewards.
"We hope to be the one-stop shop for supporting people in their journey whether they are a sports parent, coach, athlete, or leader," Miller said.
Delivering Resources for Coaches In Person and Online
Coaches can access Positive Coaching Alliance's content and curriculum in a variety of ways. The organization offers six online courses developed by experts, coaches, parents, athletes, and officials.
Coaches and parents can access courses from a computer or a mobile device. Each course takes about an hour to complete, so the entire curriculum can be covered in a weekend, making it easy for coaches to gain the knowledge they need to support their players.
"You go through modules, complete quizzes, and take away these tangible tips," Miller said.
The other delivery method is live workshops conducted either in person or via Zoom. Fort Lauderdale Little League, for example, brings in Positive Coaching Alliance representatives to work with its coaches at the start of every season. After coaches complete the training, they receive support from a PCA team member throughout the season.
Positive Coaching Alliance offers a curriculum for all coaches, regardless of the sport, that are coaching young people up to high school age.
"We have a full team reaching out to so many clubs to provide resources," Miller said. "And that's where the live training comes in."
Parents Can Contribute to Positive Experiences in Athletics and Life
Coaches and other youth sports officials aren't the only influences on the athlete's experiences. Parents can significantly affect their children's growth and development through organized sports.
"There are so many stories of parents ruining a kid's experience because of the way that they push them to do something or how they approach them after practice," Miller said.
These parents often focus on the competitive aspect of the game and pressure their children to perform. Other parents often former athletes themselves, seek to live vicariously through their children.
Positive Coaching Alliance helps parents maintain a healthy, supportive attitude for their children's athletics. They can also reinforce the lessons that coaches are teaching at practice and on the field.
Watch on
"If your kid has a terrible game, there are ways you can engage with them to translate the life lesson piece from participating in sports to drawing the bigger connection," Miller said. "Parents are a huge aspect, especially at the high school level. We have a ton of athletic directors that want to bring in PCA to work with parents because you can have some of the issues with them being overly engaged or caring about the wrong things."
The resources have been especially valuable during the COVID-19 pandemic, Miller said. Students accustomed to playing sports suddenly found themselves unable to. With Positive Coaching Alliance's help, parents and coaches still supported young athletes during trying times.
"We've tried to cater and delegate some of our resources toward developing content, advice, tips, and tools specific for coaches and parents to support their kids through this time from the mental health perspective," Miller said. "While we're not mental health experts, we do have a lot of relevant content about how to best support kids when they're dealing with isolation or depression."
Donations and Volunteers Help Deliver Quality Resources
Of course, developing and deploying these resources isn't free. Positive Coaching Alliance relies heavily on outside support to keep its content and workshops available to coaches and athletic organizations at large. Card rewards enthusiasts can even cash in their rewards and donate the money directly to the cause.
"Donations help directly support our free resources to continue to be developed, improved, and pushed out," Miller said. "Donations can help make our resources accessible to all and be free."
Positive Coaching Alliance does charge fees for some of its content and training workshops. Not every organization has the funds necessary to pay for its resources, though. That's why Positive Coaching Alliance relies on fundraising, card rewards donations, and third-party support to help make its resources available to groups in need.

About 30% of the organization's funding comes from individual donors. Another 30% comes from service fees for its workshops. Major foundations provide another third of its budget, and the remaining 10% comes from corporate sponsors.
Another critical source of support for Positive Coaching Alliance is volunteers. These individuals assist staff in workshops and other events.
"If somebody is in one of those areas, there are more opportunities to engage," Miller said. "But regardless, if somebody wants to volunteer to learn more, they should sign up for the email newsletter, and we can evaluate their skill set and time availability."
Empowering Coaches to Teach Lessons through Sports
Positive Coaching Alliance often receives feedback and anecdotes that attest to the efficacy of its programs. But the main tool it uses to measure impact is a survey that it sends to online and in-person participants six weeks after they complete their course or workshop.
Miller said that the data from those surveys show that young athletes experience improved life skills and character development. In addition, coaches report that they become more positive and focus on using sports to teach life lessons to players.
That is true not only of athletics coaches but also of esports coaches. Schools and organizations that use the resources report their cultures become more positive, and participants have more fun overall.
In the end, most kids want to play sports for fun. But having fun depends on a positive, supportive environment, and adult attitudes toward youth athletics can often make or break the benefits for participants.
Bad coaches can make kids want to quit. But the good memories children get from a well-run sports program can stick with them for the rest of their lives. Good coaches inspire kids to keep playing, and they learn important lessons and values along the way. And those memories help young athletes persevere during trying times, both in sports and life.
Positive Coaching Alliance aims to help make that possible with the help of coaches, parents, and donations from generous individuals — including credit card rewards enthusiasts.
"PCA is trying to, again, maximize this culture so that kids can get the most out of the experience," Miller said.
Advertiser Disclosure
CardRates.com is a free online resource that offers valuable content and comparison services to users. To keep this resource 100% free, we receive compensation for referrals for many of the offers listed on the site. Along with key review factors, this compensation may impact how and where products appear across CardRates.com (including, for example, the order in which they appear). CardRates.com does not include the entire universe of available offers. Editorial opinions expressed on the site are strictly our own and are not provided, endorsed, or approved by advertisers.