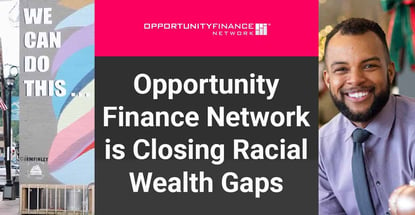 Our experts and industry insiders blog the latest news, studies and current events from inside the credit card industry. Our articles follow strict editorial guidelines.
In a Nutshell: Opportunity Finance Network provides capital to community development financial institutions (CDFIs) working to close the racial wealth gap. The network works closely with philanthropic and corporate investors that want to make a difference in low-income communities, and connects them with CDFIs near their location. The Finance Justice Fund, run by Opportunity Finance Network, puts investors' capital into CDFIs that are providing financial products and services to people who identify as indigenous or a person of color.
The COVID-19 pandemic was a major blow to most small businesses, but perhaps none more than minority-led businesses. The 12 banks of the Federal Reserve surveyed 10,000 small businesses during the pandemic and found that minority businesses had steeper declines than their white-owned counterparts.
Minority-owned small businesses had concerns over whether they would receive capital through initiatives like the Paycheck Protection Program. If they were fortunate enough to receive any assistance, it was usually less than what they requested. A third of the businesses said they probably would not survive without more help from the government.
Businesses in low-income neighborhoods cannot typically rely on mainstream financial institutions that may not have branches in the area. Instead, businesses turn to community development financial institutions (CDFIs).
CDFIs include credit unions, banks, loan funds, and venture capital funds that have a primary mission of serving low-income communities. The institutions receive certification from the U.S. Department of the Treasury and receive funds from the government.
Without CDFIs serving these communities, many businesses that need funds to expand or families who want to buy a house often turn to short-term loans with high interest rates.
Opportunity Finance Network is a national network of CDFIs that provides funds and grants to institutions that need help providing for the community. For 35 years, the network has connected corporate and philanthropic investors with institutions in low-income areas to help close the racial wealth gap.

CDFIs understand that people are more than just their credit scores, and its investments reflect more qualities than what typically shows up on a traditional credit report. CDFIs' in-depth analyses provides access to more capital for minority borrowers. OFN, a long-time investor in these community lenders, has proved that its investments in CDFIs are paying off.
"Over our 35-year history, OFN has lost only $2,000 of our billion dollar portfolio over that entire time," said Andrea Longton, SVP of Development and Capitalization with Opportunity Finance Network. "It really speaks to our team's ability to deploy capital to communities that are typically misconceived as being high risk, and to do it in a very effective and successful way."
Changing How Institutions Look at Credit Scores
Opportunity Finance Network puts capital into the hands of institutions that can make the most impact. More than half of the loans OFN approves go to low- to moderate-income communities.
The network said some mainstream institutions consider low wealth and disadvantaged communities a higher risk. But Opportunity Finance Network is trying to change that perception.
"I'm really proud to work for the industry where we prove every day that being low wealth simply means that you have a different set of credit analytics that investors need to look at," Longton said. "To do that successfully, we need to understand the financial system and how it works. Just because you're low wealth doesn't mean you're uncreditworthy. It means that you work in a different financial system. Our job is to meet the borrower where they are and to evolve the way our financial systems work."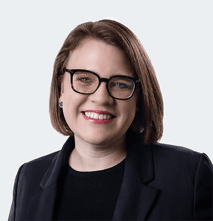 CDFIs are critical to providing an alternate source of capital for communities that don't have access to mainstream financial tools. Opportunity Finance Network said there is a mainstream financial reality does not match the actual financial reality of many communities.
The mainstream financial reality puts people who identify as Black, indigenous, and persons of color at a disadvantage. Pulling apart current credit scores shows it's still a reflection of the 1960s, which is when credit scores were created.
FICO scores do not consider rent payments, cellphone payments, and other bills that show consistent on-time payments. Those who only have the income to rent properties can make payments for decades, and it won't reflect on their credit report.
OFN said the mainstream financial reality separates those who are not a part of it, and keeps disadvantaged communities from building generational wealth. CDFIs go beyond credit scores, looking at different factors to get people the help they need.
"CDFIs look at your actual cash flow situation," Longton said. "If you are making your rent payment on time for years, we feel pretty comfortable that you're going to repay this small business loan. If that's your financial reality, and you are living up to that, we want to give you a small business loan. CDFIs meet people where they are, even if they operate outside the mainstream financial reality."
Helping Low-Income Communities Build Wealth
As a network of CDFIs, Opportunity Finance Network has data that shows more than 60% of its institutions' clients are people of color. One program that's a big part of OFN's efforts is the Finance Justice Fund.
The Finance Justice Fund lines up supply and demand for its CDFIs. Opportunity Finance Network receives the supply of capital from investors who want to reduce the racial wealth gap and sends it out to CDFIs that have demand for more capital.
To gauge which institutions need the capital, Opportunity Finance Network reaches out to its members to find out what financial products and services they provide to the community. The network then sends funds and grants to communities that have the most need for low-cost, long-term capital.
Opportunity Finance Network said low-income communities are in a cycle of renting homes and apartments at high prices because they can only receive high-interest loans that take three to five years to pay off.
Families in low-income neighborhoods often lack the same access to affordable long-term capital as families in higher-income neighborhoods. OFN took that information to investors so they could provide grants to CDFIs to offer affordable, longer-term capital.
Through campaigns like the Finance Justice Fund, Opportunity Finance Network has raised $420 million in just the past two years. That capital goes to fund long-term debt solutions, grants, and foundations.
"Addressing the racial wealth gap is very important to us and our investors," Longton said. "We've been able to drive capital to low-wealth communities, Indigenous communities, and other communities of color and ensure they are the ultimate recipients of Finance Justice Fund dollars."
Providing Funds to CDFIs That Are Making a Difference
Opportunity Finance Network looks for where it can make a difference in communities. OFN told us a story of how OFN member Washington Area Community Investment Fund helped a minority business owner get back on their feet during the pandemic.
The restaurant owner in Washington, D.C., could not receive the same survivor capital that other local businesses with connections had received. During that time, officials shut down his restaurant and he could not even access it.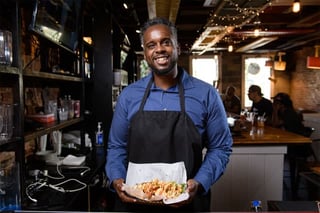 Washington Area Community Investment Fund (WACIF), a community development financial institution in OFN's network, stepped in to ask how it could help. WACIF got the restaurant owner the capital he needed to offer more dining options, such as take-out and online ordering, to keep the restaurant going.
Now, the business is thriving. Without WACIF's help, the nation's capital would have lost a great part of its community. OFN said this is a good example of CDFIs not only providing capital, but also technical assistance.
"It's not just about how we give money, and then take a return at the first chance we get," Longton said. "This is our borrower and this is our community. We are dedicated to this person's success, and we're going to do what it takes to get them through the other side of a crisis."
Community development financial institutions within OFN's networks often have lower default rates in times of economic crisis than do their mainstream peers. Opportunity Finance Network said that's because CDFIs pair determination with technical assistance to help people become successful.
With rising inflation, higher costs, and higher interest rates, OFN said corporations have a shared interest in helping low-income communities because those communities are also customers. Opportunity Finance Network recommends corporations get in touch with local CDFIs to see how they can use capital to support the community.
"We are here to help corporations invest in their local communities at scale. Corporations and other investors can enlist OFN's specialized lending and investment team to underwrite and manage this investment portfolio," Longton said. "That's what we're here for."