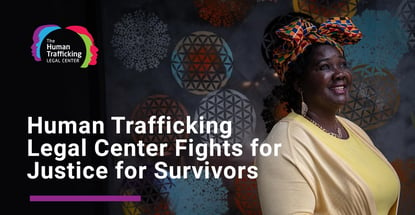 In a nutshell: Human trafficking is an ongoing but largely invisible problem in the United States. And even when survivors gain their freedom, they often lack the resources to rebuild their lives. The Human Trafficking Legal Center provides the support survivors need to seek restitution and reclaim the personal agency taken from them. It does so primarily by connecting them with pro bono legal representation to help them heal and move forward. Thanks to donations, including card rewards, HTLC helps survivors get their day in court, recoup damages, and establish a solid foundation for their financial futures.
When people think of human trafficking, they may envision a practice of a bygone age in America or a tragedy that occurs in underdeveloped parts of the world. But, unfortunately, it is something that happens across the globe, including in the United States.
"Human trafficking definitely exists in our era," said Martina E. Vandenberg, Founder and President of the Human Trafficking Legal Center (HTLC). "The International Labor Organization estimates that as many as 25 million people are held in all forms of forced labor around the globe."
That's about 0.3% of the global population, which is far too many people in a modern world that values liberty and human rights.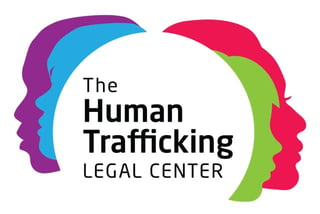 Martina said human trafficking is particularly prevalent in India, China, and Eritrea, a coastal nation in northeast Africa. But it also occurs in the United States.
"We are so used to looking abroad to Nepal and Pakistan and other countries and thinking that trafficking is something that happens over there, but it happens right here on our shores," Martina said.
And when it happens in the U.S., it is rarely prosecuted. Martina said that in 2020, the federal government only prosecuted 15 forced labor cases. And trafficking victims often have no recourse for justice, as they have no access to legal representation. Some are even prosecuted for crimes that traffickers force them to commit.
The Human Trafficking Legal Center does not provide direct legal services or legal advice. Instead it trains pro bono lawyers who take on human trafficking cases and provides them with technical assistance and access to the center's civil case database resource. The organization has trained more than 5,000 pro bono attorneys to handle cases for survivors. HTLC provides trafficking survivors with other services and support to help them reclaim their lives. The organization also acts as a watchdog over the U.S. government's treatment of trafficking cases.
That means the center can't claim federal funds to support its mission. Instead, it depends on grants and donations, including those from generous credit card rewards enthusiasts who cash in their points and give them to HTLC. Those resources help the center pursue justice for trafficking survivors.
"It's extremely important for us to have small donors," Martina said. "We have an emergency fund for trafficking survivors, and we can help trafficking survivors pay their rent and buy groceries. But to have an emergency fund, you have to have unrestricted funding."
Donations Support the Legal Needs of Survivors
When someone is prosecuted and convicted of human trafficking under U.S. law, they're required to pay restitution to the survivor — in theory, at least. Martina said HTLC research found that restitution is rarely ordered, and when it is, it's almost never paid.
"If you're a trafficking survivor, how are you supposed to rebuild your life if you have nothing?" Martina said. "You've lost your identity documents or they've been taken from you. You've lost all your income, and you have no savings at all."
Trafficking survivors may also need assistance from tax lawyers since traffickers may have filed falsified returns on their behalf and claimed the tax refunds. In addition, some require new Social Security numbers because theirs have been compromised.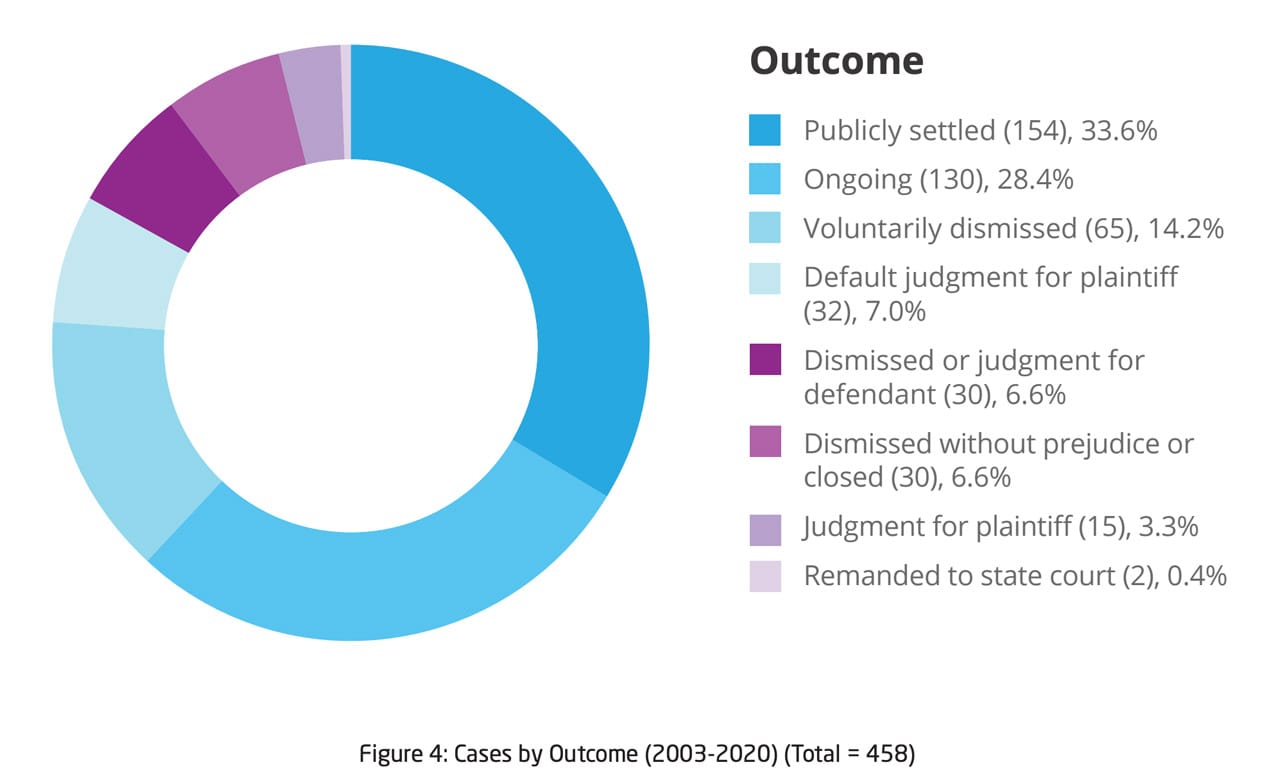 In some cases, survivors even need pro bono legal representation in court as criminal victim-witnesses. Others require counsel from family law experts because traffickers are holding their children hostage as leverage. One of the most confounding problems that HTLC encounters is the decision to prosecute survivors for crimes their traffickers forced them to commit.
"I have talked to public defenders who are defending children in local cases where the children are being prosecuted for prostitution," Martina said. "At the same time, those very same children are witnesses in federal criminal cases against their traffickers. How hard it must be for a 14-year-old to understand how she can simultaneously be a victim of trafficking and witness in one case, and a defendant in another case, in need of her own public defender?"
Those scenarios can cost money that trafficking victims rarely have, which is why donations, including card rewards, are vital to HTLC's mission.
Building a Survivor-Centered Anti-Trafficking Movement
As of late 2021, HTLC has trained about 5,000 U.S. lawyers in large firms to do pro bono work in trafficking cases. Martina said the legal community has expressed a strong interest in supporting work against human trafficking. And the survivors they represent often become allies and advocates in the fight against trafficking.
"I have been in a room with survivors, and at our very first meeting, they can't even look me in the eye. They just stare at the floor the whole time," Martina said. "Fast forward three years, they've testified on the stand in front of a jury, they've been awarded damages, and they've collected the money. Now they're leaders in the movement."
That is, however, a best-case scenario. Many cases don't go to trial, instead settling out of court. But that can also be a positive outcome, since the survivor doesn't have to deal with the stress of deposition, testifying, and fighting for restitution.
Watch on
Restitution is a huge step forward for survivors — whether achieved inside or outside of the courtroom. Survivors who receive restitution can go to school, care for their children, and obtain social and psychological services — things that others may take for granted.
Martina said HTLC's work isn't about giving voice to the voiceless, as is often touted. Instead, it's about enabling them to regain control over their own lives.
"The trafficking movement is becoming more survivor-centered and much more survivor-led," Martina said. "There are trafficking survivors who are in law school now. At some point, the head of this organization will be a lawyer who's also a trafficking survivor. That battle will be a real revolution because it will be the people most impacted leading the movement."
Restorative Justice Helps Survivors Reclaim Power
Martina said she sees HTLC's work as the pursuit of restorative justice: repairing the damage caused by the crime, not simply punishing the offender. Seeing a trafficker brought to justice can have a healing effect for the survivor, but that alone is not enough. In many cases, true restoration is impossible.
"We'll never make someone whole," Martina said. "We had one client, a trafficking survivor who was held in forced labor for 19 years. But you don't get those 19 years back. And no amount of money will make that harm disappear."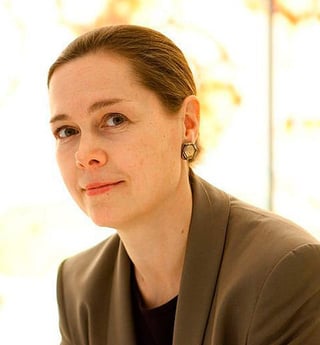 A significant component of HTLC's approach to restorative justice is helping survivors reclaim the personal agency they lost as victims of human trafficking. They control their case, deciding whether to move forward with legal action, take a settlement, and all other aspects of the process. That decision-making power helps them regain some of the independence that was taken from them.
Giving a deposition, testifying in court, and other aspects of legal proceedings can be stressful, difficult, and traumatic. Allowing survivors to make those decisions for themselves, knowing they have HTLC's support, is an essential part of the healing process.
"I watch people come off the stand after they've testified or after they've been deposed, and they're two feet taller," Martina said. "It's about repossessing your power. So I do feel like that's part of the healing process. And so a lot of the focus is on healing."
Other times, support comes from the emergency fund replenished by card rewards donations and support from other sponsors. Paying rent, buying groceries, or purchasing school supplies for children can also lighten the immediate burden so survivors can focus on the legal — and healing — process.
HTLC Promotes Harm Reduction Through Prevention
HTLC's work currently focuses on reacting to damage already done. But Martina said she hopes to see the organization engage in more preventative work, including preventing trafficking before it can harm people and wreak havoc on their lives.
"We are doing harm mitigation. What we need to do is harm reduction or harm prevention," Martina said. "By the time someone reaches us, horrendous crimes have already occurred. And so I think the fundamental question that we need to grapple with is, 'How we can prevent all of that in the first place?'"
One area where Martina said she sees a need for preventative work is in the homeless population. Many young people who are kicked out of their homes are at risk for sex trafficking. Another related area is LGBTQ advocacy, since coming out is a frequent cause of homelessness among young people. Dealing with underlying issues like these can positively impact the fight against human trafficking.
Martina also emphasized labor law enforcement. Without oversight and enforcement, human trafficking becomes an easy matter since no one is watching out for and protecting the workers in the first place.
"When you can get away with wage theft, you can get away with human trafficking as well," Martina said. "So I think it's important to focus on the prevention side, and that is a paradigm shift in the movement. For such a long time, we've been focused on prosecution, prosecution, prosecution — myself included. That's where we all started, but I feel like the movement is evolving."
HTLC plans to evolve its mission to be proactive in reducing human trafficking in the U.S. And donations, including small-dollar and card rewards, will be critical in ensuring the organization can have a broader impact.
Advertiser Disclosure
CardRates.com is a free online resource that offers valuable content and comparison services to users. To keep this resource 100% free, we receive compensation for referrals for many of the offers listed on the site. Along with key review factors, this compensation may impact how and where products appear across CardRates.com (including, for example, the order in which they appear). CardRates.com does not include the entire universe of available offers. Editorial opinions expressed on the site are strictly our own and are not provided, endorsed, or approved by advertisers.