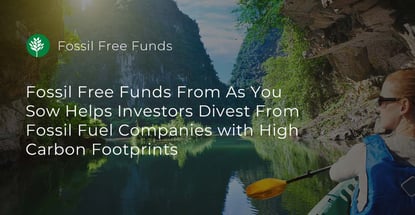 In a Nutshell: Fossil Free Funds is one of six mutual fund search tools offered by 501(c)3 nonprofit As You Sow. Investors can research thousands of mutual funds, fund managers, fund families, and other options to see where the companies embedded in their mutual funds stand on social, environmental, and governance issues. Each fund has a proprietary grade given to it based on several key metrics, including carbon emissions, coal mining, oil drilling, and renewable operations, among others. The nonprofit is making real change in the world, exemplified by its ever-growing track record of successful shareholder resolutions.
Every year, Americans contribute hundreds of millions of dollars toward 401(k) and other retirement plans. Most of these plans allow the contributor to choose a series of mutual funds in which to invest their savings.
Sadly, the investor has no say — and often no idea — of which stocks sit in that fund. In many cases, the investor ends up unknowingly contributing to companies that are involved in practices that go against their personal morals and beliefs.
Nonprofit organization As You Sow helps investors who want to find ways to divest from those companies without having to opt-out of their retirement plans and employer contributions.
As You Sow, established in 1992, created a series of online tools called Invest Your Values. Each tool allows investors to see how their funds are allocated and how those companies' policies align with different social, environmental, and other important issues.
One of these tools is Fossil Free Funds, which helps investors research mutual funds and ETFs that avoid fossil fuel investments.
"Many people invest in mutual funds in their 401(k) or retirement plans and don't know what that means," said Andrew Behar, CEO of Fossil Free Funds and As You Sow. "They don't realize that a mutual fund is a basket of different stocks."
Most mutual funds hold anywhere from dozens to hundreds of stocks in different companies. That makes researching each company a daunting task.
On the Fossil Free Funds website, investors can conduct a simple search of their current fund or fund family, compare funds, and view them side by side. A robust set of filters allows users to sort funds by their performance over a one- to 10-year period and the overall grade Fossil Free Funds has given the fund based on several indicators.
This information aims to empower investors to make informed, personal decisions on where they invest their money — not only from a corporate responsibility perspective, but as a long-term investment strategy.
Every fund included in the Fossil Free Funds database receives a grade based on its association or investment with several key types of fossil fuels including the Carbon Underground 200 — a list that identifies the top 100 global reserve holders of coal and the top 100 global reserve holders of oil and gas that are traded publicly. The list ranks the companies on the potential carbon emissions content of their reported reserves.
"The Carbon Underground 200 is a commercial group that recalculates every quarter to decide which companies have the most reserves in terms of carbon emissions," Behar said. "We actually recalculate the list every month when we get data from Morningstar — which means the list is never more than 30 days old."
Research Tools that Empower Users with the Knowledge of Where Their Funds' Interests Lie
The Invest Your Values search tools don't solely focus on fossil fuels and climate change. Investors can research their funds by specific environmental, social, and governance issues.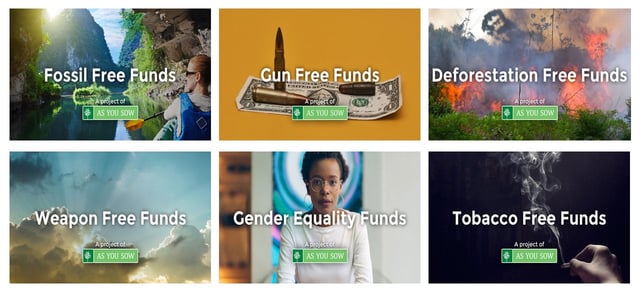 Just as with Fossil Free Funds, users can quickly see how invested their current holdings or prospective investments are in specific issues.
Behar noted that the tools not only identify companies that directly contribute to issues such as deforestation but also the many companies that support or invest in the direct contributors.
A good example of this is palm oil — a byproduct of heavy deforestation in Indonesia. Many snack makers that use palm oil in their products are flagged by As You Sow when they're included in a fund. This provides investors with complete transparency as to where their hard-earned money is invested.
"We've found that many people have things that they care very deeply about — whether that's gender equality, climate change, or ocean plastics," Behar said. "But they have no way to know if they're aligning their money with a future that they want to live in. Their money is their biggest power, and we want to educate people to help them make better investment decisions."
The Invest Your Values search tools also help investors view the entire offering of a certain fund family or manager to get a snapshot view of how that managing company feels about a cause. For example, consistently low grades on deforestation show a likely lack of concern about the matter.
"You get a sense of what a fund family cares about and what they do," Behar said. "What we hope is that it gives people a way to align their investing with their values."
Bringing Awareness to Corporate Motives through Data Transparency
Behar's team curates its data from partnerships with other nonprofits, Morningstar and other professional sources, and its own research.
"We're basing all of our decisions on data," Behar said. "We do a lot of original research that allows us to come up with our own strategies and plans that help us to shift entire industries and sectors."
This allows As You Sow to release several reports each year that detail where large American corporations stand on various issues. One example is the 2019 Pesticide in the Pantry report, which ranks 14 major U.S. food manufacturers on their pesticide policies, and how effectively they are at reducing pesticide risk and advancing the interests of their stakeholders. More than 1 billion pounds of conventional pesticides are applied to American crops each year.
"A lot of companies spray pesticides like RoundUp on crops right before they harvest them — which puts it right into our food system and into our bodies," Behar said. "Most particularly, they spray them on wheat, oats, and beans."
As You Sow is also finalizing its year-long report on companies that contribute the most to plastics in the ocean. According to Behar, the report will highlight 50 companies and 35 key performance metrics, and will be published in early June.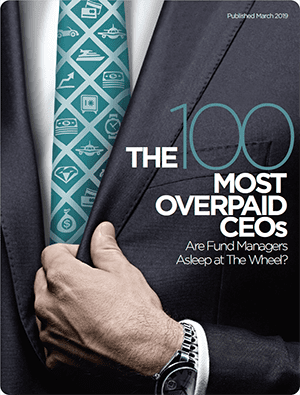 "We also do a lot of work on excessive CEO pay," he said. "We put out a report once a year that's called 'The 100 Most Overpaid CEOs of the S&P 500.' We've also talked to all of the big banks, oil companies, and utility providers about their involvement in climate change."
These conversations led to some tough negotiations on topics such as consumer packaging. As plastic straw and styrofoam bans sweep the country, Behar's team has encouraged companies to reduce the amount of plastic and other harmful materials they use in their product packaging.
"We recently got Unilever to stop using 100,000 tonnes of plastic in their packaging," Behar said. "Also, YUM! Brands agreed to stop using styrofoam in all of their 6,700 stores."
Behar estimated that between YUM!, McDonald's, and Dunkin, approximately 3 billion styrofoam cups won't reach production — or landfills — in 2021.
"We don't really care about one individual company," Behar said. "We want to elevate an entire industry. But sometimes, by focusing on one company, you can enable change across the board."
A History of Successful Shareholder Resolutions
As You Sow has a long history of enabling change throughout the U.S. corporate structure. In 2019 alone, the group filed 93 shareholder resolutions after negotiations failed to implement new strategies.
"Resolutions happen when engagement with a company doesn't go the way we want it to," Behar said. "We want them to agree to our terms — which could be anything from stopping the use of plastics, issues around climate change, or halting pesticide use."
Shareholders submit a proposal — or resolution — on an issue for a vote at the company's annual shareholder meeting.
"After filing those resolutions, we successfully negotiated and came to terms on 61 of them before the vote," Behar said. "Another 21 went to vote and we received an average of 27% of the vote."
Behar noted that the votes that take place at these meetings are non-binding — meaning the company doesn't have to adhere to the terms. The goal isn't solely for shareholders to get their way. By addressing these issues, companies reduce their overall risk and polish their brands in the eyes of most consumers.
"Over the last three years, we've negotiated with basically every major fast-food company and got them to agree to stop using antibiotics in their poultry," he said. "That led to Perdue, Sanderson, and other big producers stopping use of them."
These changes came about through the efforts of nonprofits, such as As You Sow, that play a major part in keeping corporations accountable for their actions and practices.
Invest in the Future You Want to Live In
Fossil Free Funds and the rest of the Invest Your Values tools give investors a tremendous amount of power when researching mutual funds from a corporate responsibility perspective. But that doesn't mean company-sponsored retirement plans will offer funds that grade highly on the topics that are important to investors.
Behar often hears from consumers who aren't comfortable with their investment options and want their company to offer a better variety of funds that provide guilt-free investing opportunities. While he has seen many employers successfully add new funds, he noted that it's a delicate process.
To aid in the cause, the site offers a Fossil Free Action Toolkit that gives individual investors advice and other tools on how to work with a company or investment manager to divest from certain funds. The toolkit even supplies a sample letter that employees can send to their retirement plan administrator to request changes.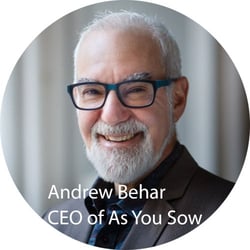 "You don't want to make unreasonable demands. After all, you don't want to get fired," he said. "But you can form a coalition with other employees who have the same values and passions that you have and find the best people in your company to approach the topic. Then, you can bring your request to them and let them know that this means something to you, and that you think it's the best investment option for you and your fellow coworkers."
While the process may take time, Behar noted that it's a small sacrifice to make to obtain the peace of mind that your hard-earned money isn't working to support companies that don't support your vision for the future.
Advertiser Disclosure
CardRates.com is a free online resource that offers valuable content and comparison services to users. To keep this resource 100% free, we receive compensation for referrals for many of the offers listed on the site. Along with key review factors, this compensation may impact how and where products appear across CardRates.com (including, for example, the order in which they appear). CardRates.com does not include the entire universe of available offers. Editorial opinions expressed on the site are strictly our own and are not provided, endorsed, or approved by advertisers.