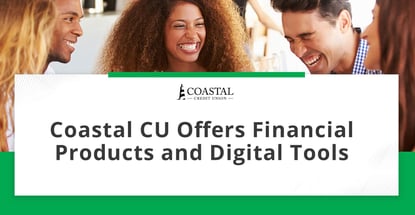 In a Nutshell: Credit cards can be a financial boon or burden, depending on how consumers use them. That's why Coastal Credit Union provides members with a range of credit options and the educational resources they need to use them responsibly. The credit union offers the CardNav app, which allows users to manage and track their cards and spending in real time. Coastal Credit Union aims to offer more products and services that help consumers improve their financial situations, no matter where they start.
Credit cards are common financial tools, and many people use them for everyday purchases. They can help users build credit so they can qualify for other financial products, including home and auto loans.
However, many credit cardholders don't receive the necessary education to know which cards fit their lifestyle or how to use them responsibly. That's why many consumers in North Carolina turn to Coastal Credit Union for help, guidance, and service.
Coastal Credit Union primarily serves 16 counties in central North Carolina. It was initially founded to serve IBM employees, and, today, it's still an employer-based credit union. Its member institutions now include nonprofit organizations, schools, and hospitals.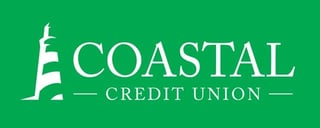 Coastal Credit Union serves around 279,000 members who've entrusted the credit union with almost $4 billion in assets. It also offers members a wide range of credit card products and services.
"Several years ago, we were trying to go down every path imaginable on card development," said Joe Mecca, Vice President of Communication at Coastal Credit Union. "And then two years ago, we had to go through a card conversion. We were changing providers, and we whittled down our portfolio to concentrate on a few main areas. Now, we've got something for everybody."
That includes rewards cards, everyday cards, and secured cards. Coastal Credit Union has beneficial products for members who want to earn points and cash back or who simply want to build their credit.
The credit union offers the financial education resources consumers need to ensure credit cards are valuable tools that help improve their well-being.
Credit Cards Suit a Variety of Consumer Needs
Coastal Credit Union's Signature Premier Rewards Visa® allows users to earn points redeemable for cash back, credit, merchandise, travel, and gift cards. Cardholders can earn unlimited 3x rewards on gas, unlimited 2x on groceries, and unlimited 1x on other purchases. They can earn additional points when they use the card with ShopSPOT for in-store and online merchants.
"It's geared toward somebody who's got a higher credit score, but also somebody who's using that as their transactional card," Mecca said. "That's somebody who wants to use their credit card for most of their purchases and pay the bill off monthly. It's a good rewards card for upper-tier credit users."
The classic Rewards Visa® card is more of an everyday credit product. It has lower fees than the Signature Premier Rewards Visa® card and offers 1 point per dollar spent. Consumers can redeem those points for merchandise, travel, and gift cards. Like the Signature Premier Rewards Visa® card, users can also earn extra points when used with ShopSPOT.
"It is for someone who wants a decent rate and decent rewards but may be carrying a balance or looking to build things up over time," Mecca said.
Finally, its Rate Advantage Visa® card offers the credit union's best rate. It also incurs no annual fee or penalty rate.
"We're going to give you a low rate on everyday purchases, knowing that you're probably going to carry a balance, and ensure that you're getting a good value, everyday card," Mecca said. "There's also a secured version for somebody looking to establish credit."
Dedicated App Grants Control Over Card Use
The Coastal Credit Union CardNav app is a digital companion app for debit and credit cards. The digital tool enables tighter control of credit card usage and is provided in partnership with CO-OP.
"You can turn your card off when you're not using it and turn your card on when you want to use it," Mecca said.
When a card is turned off, it can't be used in any transaction, adding a layer of financial security. It also provides additional convenience because turning a card off can reduce the time spent monitoring activity and statements for fraud.
The app — available on iOS and Android — lets cardholders set predefined spending limits, enabling them to cap per-month usage and ensure they stay on budget.
"That's nice for someone looking to build credit and who wants to limit how much they allow themselves to spend on that card," Mecca said.
Users can set alerts for transactions, merchants, or any other category they want to track. That feature makes it even more helpful for monitoring spending and staying on budget.
"It's useful for preventing fraud, too, because if you saw something come through that you didn't expect, you can quickly look into where and why the card was used," Mecca said. "It gives members more control over their cards than they can get from out-of-the-box online banking and monitoring."
Financial Education Empowers Consumers to Make Better Decisions
Credit cards are a powerful financial tool, but they can become a double-edged sword that can hurt as much as they help. They require financial education to use properly, safely, and effectively. Coastal Credit Union recognizes that and responds with financial education tools.
"We're constantly trying to put out financial well-being or education resources," Mecca said. "We house a lot of it on our blog, where we post new articles on a variety of financial topics, and a lot of it gets into spending and managing debt. That is a repository for information, and we share it on our social media channels and through member emails."
Coastal Credit Union also hosts a financial education center on its website. The center features interactive learning modules that are broken down into sections, including savings, banking, and loans. That modular design allows users to conduct targeted self-education at their convenience.
Watch on
Coastal Credit Union launched a financial well-being program in early 2020, just as the COVID-19 pandemic hit. The program is currently on pause, with plans to restart it when it is safe to hold in-person workshops. It will allow members to take a financial wellness survey, and based on the results, speak with a financial advisor about their situation and goals.
"I've done the survey and did my one-on-one with one of our financial well-being advisors," Mecca said. "If you're in one of those areas where you're maybe borderline or struggling, they'll work with you one on one. We'll bring that back in the near future when it's safe and people are comfortable meeting one on one again."
CCU: Helping Members Proactively Manage Their Debt
Coastal Credit Union members enjoy access to credit cards that are suited to their particular needs. They also have access to tools, services, and educational resources to help them use their cards safely and securely.
Although Coastal Credit Union has had to pivot away from in-person financial counseling and other interactions, it has redirected its institutional energy and effort to a member assistance program. The initiative helps borrowers manage debt, restructure loans, and keep them from going to collections.
"That's a program we've had in place since 2008 when people were struggling, and we realized that all they needed was someone to help them before they got into collections," Mecca said. "Putting that in place has kept a lot of people out of collections, and it's helped them get current. And they haven't ruined their credit and ended up being appreciative of that. That's where we've had to focus our efforts during the COVID-19 pandemic."
Coastal Credit Union is even committed to helping members manage loans with other institutions. The credit union connects them with Greenpath, which provides financial counseling and guidance on budgeting.
"They'll do a lot of the one-on-one work that people need to put together a budget and stuff that's beyond just working with Coastal Credit Union," Mecca said. "Also, they'll help them with programs that will get debt management plans in place for their external debt as well."
Through those offerings, consumers can access not only lines of credit but paths to enhanced financial well-being.
Advertiser Disclosure
CardRates.com is a free online resource that offers valuable content and comparison services to users. To keep this resource 100% free, we receive compensation for referrals for many of the offers listed on the site. Along with key review factors, this compensation may impact how and where products appear across CardRates.com (including, for example, the order in which they appear). CardRates.com does not include the entire universe of available offers. Editorial opinions expressed on the site are strictly our own and are not provided, endorsed, or approved by advertisers.