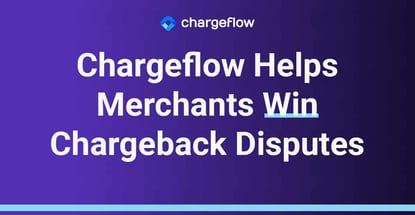 Our experts and industry insiders blog the latest news, studies and current events from inside the credit card industry. Our articles follow strict editorial guidelines.
In a Nutshell: Chargebacks are silent profit killers in US eCommerce businesses. Consumers commit "friendly fraud" when instigating a chargeback after legitimately receiving a product. That leaves the merchant with the burden of proving delivery, which can be a costly and time-consuming manual process. Chargeflow levels the playing field by automating dispute management for merchants, who pay Chargeflow only when they win. Chargeflow transforms chargebacks from a cost center for merchants into significant recovered revenue.
Card companies and regulators protect consumers from fraud so thoroughly that cardholders can dispute transactions with a single click. When a consumer instigates a chargeback, the card company immediately reverses the charge on the consumer's account and charges the merchant's bank.
Consumers have many good reasons for requesting chargebacks. Sometimes merchants make mistakes. And legitimate fraud may compromise cardholder information.
But consumers also dispute transactions after receiving products as intended. This so-called "friendly fraud" leaves merchants with the burden of proof even when they provide excellent service.
Large eCommerce merchants may consider chargebacks the cost of doing business. But friendly fraud can decimate small merchants because mitigating it can be a costly and time-consuming manual process. In 2022, card companies processed $240 billion in chargeback revenue through the eCommerce ecosystem.

Chargeflow provides a much more efficient solution to the chargeback problem for merchants. Instead of dealing with them on a case-by-case basis, sometimes by faxing proof of delivery to the merchant service provider, Chargeflow combines machine learning and artificial intelligence algorithms with extensive datasets to automate the process. Success-based pricing ensures merchants pay Chargeflow only when they win.
Chargeflow generates significant recovered revenue for merchants by increasing chargeback win rates, said Itamar Argaman, Chargeflow's Head of Sales and Business Development. It can immediately double the average merchant win rate of about 14%. And it improves as it learns.
"You see so many amazing eCommerce payment providers handling chargebacks as if they were in the stone age," Argaman said. "We tell merchants it's time for them to focus on the things that matter most — their customers and the growth of their business — and let us handle the chargebacks."
A Response Template Built on Data Analytics
Two brothers with vast eCommerce experience founded Chargeflow. As they scaled their businesses on the Shopify eCommerce platform, they spent more and more time tackling chargebacks.
"When they start coming more often, they become a profit killer," Argaman said. "You're investing time to understand them but still losing because the banks are always in the buyer's favor."
Customers tell Argaman that before signing up with Chargeflow, their chargeback strategy was to send fax after fax and hope for the best. But there was nothing else they could do.
Building on those experiences, the brothers designed Chargeflow as a hands-off solution — the world's first science-based chargeback response template.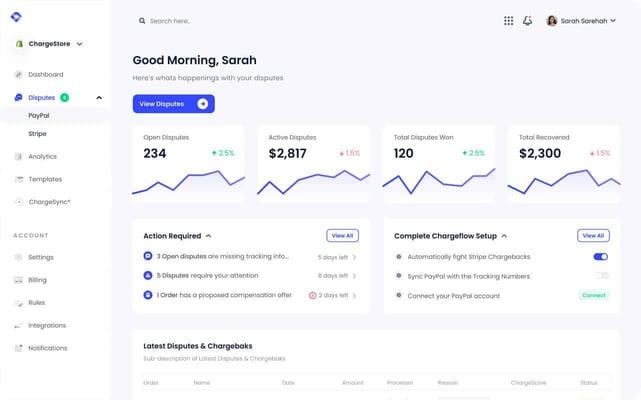 The first step is to connect the merchant's payment processor to the Chargeflow platform. Chargeflow then securely fetches new disputes and chargebacks in real time.
It then calculates a ChargeScore® for each dispute based on account history, evidence strength, and analytics. The ChargeScore is a rough estimate of success probability.
Then the system automatically generates a ChargeResponse®, pulling evidence from more than 50 data points. It optimizes ChargeResponses in real time based on store type, dispute history, and Chargeflow's self-improving algorithm.
Before the ChargeResponse goes to the bank, a Chargeflow Dispute Expert double checks the response to ensure it presents the best argument.
Right off the bat, Chargeflow's combination of thoroughness and comprehensiveness results in an appreciably better win rate. Chargeflow's goal for 2023 is to quadruple the industry average.
"You need to understand the industry, the customer, the issuing company, your business, and a thousand other things that AI has already detected when Chargeflow handles your dispute," Argaman said. "You're a store owner or maybe a customer service agent — you're not Sherlock Holmes."
Platform Partnerships Enable Seamless Information Flow
Chargeback does extensive detective work to get to the bottom of each dispute. For example, it can automatically match an incoming dispute to corresponding order data from the merchant's eCommerce platform. More compelling evidence creates a more robust dispute response, which increases the likelihood of recovering illicit chargebacks.
The various credit card networks use hundreds of chargeback reason codes, each requiring a unique set of evidence to overturn the chargeback. So Chargeflow builds ChargeResponses based on the specific reason code to maximize their effectiveness.
SOC 2 compliance ensures security based on transparency and the "least privilege" principle of the minimum possible amount of data access.
That protects Chargeflow's integrations with the most popular eCommerce platforms to enable a seamless flow of vital information and required evidence across platforms.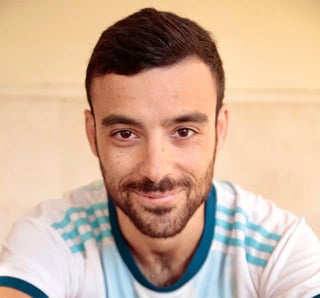 Its Shopify integration is typical. Chargeflow automatically populates dispute-related order data from Shopify to create the most robust evidence. It also integrates with Shopify's payment platform, Shopify Payments, and WooCommerce, the most popular eCommerce platform.
Direct connections with payment processors increase flexibility. Chargeflow integrates with the Braintree, Klarna, ReCharge, and Fiserv platforms. And it maintains even closer relationships with PayPal and Stripe, two of the most powerful eCommerce payment providers.
PayPal dispute automation on Chargeflow enables merchants to bypass PayPal's resolution center. While the old way of resolving a PayPal dispute required many email messages in hopes of prevailing in an arbitrary process that penalizes inexperience, Chargeflow handles the dispute from start to finish.
Stripe Chargeback Automation fits the same process into Stripe's dispute management structure. In both cases, Chargeback reduces time spent on chargebacks and achieves better results.
"That's the secret sauce," Argaman said. "Let us take care of it for you."
Enhancing ROI By Saving Resources and Time 
Argaman said the US presents the most challenging chargeback environment for merchants. In his home country of Israel, the system strives for impartiality.
"If I wanted to dispute a transaction in Israel, the bank would probably make me want to jump out the window," he said.
It's a different story in the US, where the law requires card companies to respect consumer wishes and refund charges on demand. The Chargeflow app puts all the platform's functionality in pocket form for anytime, anywhere access. The app includes charts and graphs to show status and progress.
The system incorporates new fraud vectors, economic and market changes, and business changes as it learns over time. Chargeflow is a no-brainer for eCommerce merchants looking to recover revenue that once may have seemed irrevocably lost. Chargeflow reduces the time spent on chargeback responses by 99% and increases ROI by 300% on average.
It's important to note that the customer is sometimes right in requesting a chargeback. Legitimate consumer chargebacks stem from package theft, lost packages, incorrect charges, and delivery of the wrong merchandise.
Fraud also leads to chargebacks. When fraudsters steal credit cards or card data and use it to purchase merchandise without authorization, card companies often stop the transactions automatically before the customer knows about it.
But friendly fraud is another matter entirely, and it's not particularly friendly. Accidental fraud occurs when customers lose control of their cards and family members or friends use them.
Other cases of friendly fraud originate from sheer greed. Merchants can usually assemble evidence to overturn reversals in cases of friendly fraud. Before Chargeflow, it was a matter of finding the time and gaining the know-how to prevail. Now all of that can go away.
"We've recovered more than $8 million in chargeback volume in a year," Argaman said. "And you're no longer in the dark — you know exactly how many chargebacks you have, your current win rate, how much you're spending, and how much you're improving with time."