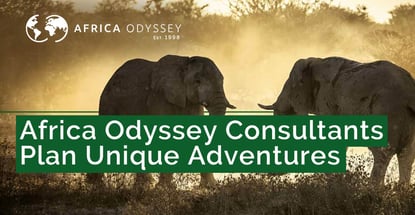 In a Nutshell: The thrill of an unexpected adventure often makes travel special, but finding it yourself isn't easy. That's why the staff at Africa Odyssey works closely with clients to deliver unique African safari or beach experiences filled with drama, romance, and luxury. Africa Odyssey has been a mainstay in itinerary planning in eastern and southern Africa for more than 20 years. The company is a perfect travel partner for families, couples, and adventure seekers everywhere who want to put their credit card rewards to work and have experiences of a lifetime.
The Egyptian Pyramids, the Temple of Angkor Wat in Cambodia, and the Tikal ruins of Guatemala are all testaments to human achievement and must-see destinations on any travel lover's bucket list.
But as awe-inspiring as these wonders are, they don't hold a candle to the marvel of the physical world with its plants, animals, landscapes, and features that are products of the earth.
The unpredictability of nature often reminds people of their humanity in a way that human-built wonders like the Pyramids don't. When people experience the natural world firsthand, they tend to gain a better understanding of their kinship with all other living things.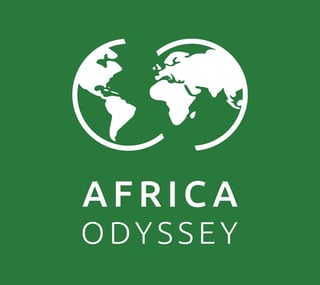 That is what inspired U.K.-native Marc Harris to leave his accounting job back in the 1990s and drive a Land Rover across eastern and southern Africa. When he returned home from his year-long journey, he started Africa Odyssey to help travelers connect with the unforgettable experiences and the wild places he had visited.
For more than 20 years, Harris and his team at Africa Odyssey have worked side by side with families, romantics, and solitary explorers to forge the kind of natural travel experiences that only Africa can produce.
The trips, which range from Serengeti safaris to luxurious sojourns on pristine Indian Ocean beaches, are accessible, safe, and affordable. And they can turn credit card rewards into experiences that travelers will remember for a lifetime.
"The joy of a safari is you never really know what's going to happen next — it's all down to the animals," Harris said. "And there are always amazing things to see."
Users Find Information Online and Plan Over the Phone
As extensive as it is, the Africa Odyssey website is just the beginning. Although it houses a tremendous amount of essential information to help potential clients learn about Africa and what Harris and his team can offer, the actual trip-planning work happens over the phone.
Even the site's convenient Odyssey Explorer personalized itinerary builder eventually leads to a consultation with an expert.
That's because Harris and Africa Odyssey are dedicated to ensuring trips match each traveler's preference. When a journey has as many potential variables as one to Africa, direct conversations are the only practical way to nail down priorities.
"In essence, all we need online is a page with a big flashing button saying call us to talk about it," Harris said. Africa Odyssey's close-knit team of consultants are all travel lovers like Harris and have visited all of the available destinations many times.
"The detailed knowledge is quite complicated, actually, and you only really get it over many years of talking with clients," Harris said.
And when users decide to redeem their credit card rewards for a trip, they may want an experience like no other — whether isolated or luxurious. That is when the Africa Odyssey team's skills and in-depth knowledge shines.
"There's a little private island in Tanzania called Mnemba Island, and it's about the most exclusive beach property in Tanzania right now," Harris said. And it is indeed lovely if you want a sort of barefoot experience. But if you want what the Four Seasons would give you, it's entirely the wrong place to go."
That's why Harris and his team spend time talking with clients to find out what they want in an excursion so they can deliver.
Safari and Ocean Packages Make Africa More Accessible
Safaris are among the most popular adventure options, but there's no one quintessential safari experience. Destinations in eastern and southern Africa vary widely in terms of geography and ecosystems.
"Lots of people have seen the film 'Out of Africa,' which is set in Kenya, and they always imagine Africa as these big, wide-open plains," Harris said. "You can get that in Kenya and Tanzania, for example, but you don't get it in southern Africa."
The Kenya/Tanzania experience offers the Great Migration of wildebeest between Masi Mara in Kenya and Tanzania's Serengeti National Park.
"It's ridiculously amazing — 2 million wildebeest migrating across the Serengeti, crossing the river under the threat of crocodiles and lions," Harris said. "You can't look anywhere and not see thousands and thousands of wildebeest."
A little further west in Rwanda and Uganda, a more intimate experience is in store. Travelers can encounter some of the last purely wild gorillas on the planet. And in Namibia, thousands of miles of sand and dunes run headlong into the Indian Ocean.
All along Africa's Indian Ocean coastline — including Zanzibar, Mozambique, Kenya, Mauritius, Seychelles, and the Maldives — are beaches ranging from rustic to the epitome of luxury.
Redeeming credit card rewards on these Africa Odyssey options, is a smart use of your hard-earned rewards. And transparent pricing for service that is 100% independent of any travel vendor means the client's needs always come first.
All destinations are stable and accommodating so safety concerns can be put to rest.
"We often say that if World War III started, you couldn't be any safer than if you were stuck in the Serengeti," Harris said.
Africa Odyssey: Attracting Adventurous Travelers
Travelers cashing in their credit card rewards should also know that their trips contribute to Africa's 21st-century rebirth. In more African regions, equitable governance encourages tourism growth and brings prosperity to the African people.
"In the north of Tanzania, there's a town called Arusha, which is the main safari hub for northern Tanzania," Harris said. "About 80% of the population living in Arusha is employed in some sense in the tourism industry. And the amount of money tourism brings in at the national level, and the local level, is enormous."
And that money adds up to preserving the spectacular Great Migration, protecting the gorillas of Uganda and Rwanda, safeguarding other threatened and endangered species, and countless unpredictable natural wonders.
"There are so many different organizations doing amazing things in Africa," Harris said. "And tourism money helps out where national governments can't."
Revenue from tourism creates a snowball effect of construction for new schools, hospitals, better infrastructure, and more attention devoted to public health and progressive social policies. One good thing leads to another.
Meanwhile, more adventures await for Africa Odyssey clients.
"There's a little camp in Tanzania called Namiri Plains. It's in the eastern Serengeti, and it used to be a cheetah research location, so tourists couldn't go there," Harris said. "But now they've finally built a camp. And it's the one place in Africa where you're almost guaranteed to see cheetah hunting."
"You always see lions sitting around doing nothing," Harris continued. "But cheetahs hunt during the day, and if you can find them and stay with them. That's a staggering sight."
Advertiser Disclosure
CardRates.com is a free online resource that offers valuable content and comparison services to users. To keep this resource 100% free, we receive compensation for referrals for many of the offers listed on the site. Along with key review factors, this compensation may impact how and where products appear across CardRates.com (including, for example, the order in which they appear). CardRates.com does not include the entire universe of available offers. Editorial opinions expressed on the site are strictly our own and are not provided, endorsed, or approved by advertisers.