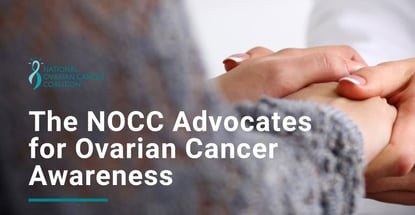 In a Nutshell: Because no real screening tests exist for ovarian cancer, many women remain undiagnosed and unaware of the early signs of the disease. The National Ovarian Cancer Coalition takes on this fact by helping educate the public on the baselines of the disease and providing support for women diagnosed with ovarian cancer. Through donations, including card rewards, NOCC finds the necessary funding to advance its mission and help save lives. 
Receiving a cancer diagnosis is a frightening experience for anyone. For patients, those life-changing words are often followed by a lot of uncertainty as they try to navigate the overwhelming landscape of cancer care. This year, about 21,410 cases will be added to the total of women diagnosed with ovarian cancer. Of these, only 20% will be found early. 
"Most women believe that they are being screened for it annually when they go for their annual checkups," said Melissa Aucoin, CEO of the National Ovarian Cancer Coalition. "The pap exam tests for cervical cancer, not ovarian cancer. So currently, there is no screening test. So we have to really rely on knowing our bodies and when something feels wrong, to report those symptoms to your doctor and have that open dialogue with them." 
Instead of toughing it out on their own, patients can turn to a group that can help them access the resources necessary to receive optimal care. Having a supportive, knowledgeable community behind them can make a world of difference in their journey.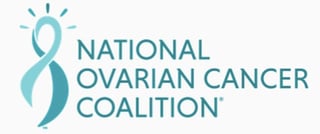 The National Ovarian Cancer Coalition, which celebrates its 30th anniversary this year, shines a light on ovarian cancer and its often-overlooked signs. Aucoin said the center started as a grassroots group of passionate advocates.
Their mission is to heighten awareness and dispel myths about ovarian cancer, educate the general public about its baseline and symptoms, and support those affected by the disease. 
"There is a lot of information being thrown at them after diagnosis. So making sure they understand their treatment options, are equipped with the right questions to ask their doctors, and that they feel empowered to really navigate their way through the cancer care system can drastically improve outcomes. So that's really what our organization is all about, helping that patient through the cancer care system."
Donations Help Fuel The NOCC's Mission
Financial assistance from donors has helped NOCC continue its efforts through the years. Donations underwrite the group's programming backbone that helps spread awareness and uplifts the women battling ovarian cancer and their families. And cash from credit card rewards can also reinforce this giving initiative. 
"With any nonprofit, donations really fuel our mission," Aucoin said. "It makes the services and support we provide to our community possible. Without their donations, we wouldn't exist. We are able to enhance our existing program, fill those gaps in care, introduce brand new programs and services, and all of that will lead to better outcomes and ultimately save lives. We are grateful to our donors."

Donations help the NOCC improve its outreach strategies and program development to further its support systems. Funding made it possible for members to care for its survivors and patients in challenging times, like the pandemic. It keeps them prepared to support the community through any storm.
There are several ways to give, including with a credit card online, social media donations such as Facebook and Instagram, and by mail. Furthermore, most issuers of cashback credit cards allow cardholders to simply apply accumulated rewards toward their statement balances, which gives donors flexibility in how they can give  back to this community and bolster its mission going forward.
Inspiring Hope Through Cancer Survivor Stories
Hearing stories from others who have experienced the same journey can make a massive impact on patients' outlooks, whether they're newly diagnosed or further along in their cancer care. The NOCC takes note of this and highlights the stories of survivors and patients battling this devastating disease. This storytelling aspect has been a beacon of hope for many of the NOCC aid recipients, and many members have shared their accounts on NOCC's website. 
Advocacy can come in many forms. Sharing these stories places a spotlight on ovarian cancer from a firsthand perspective and further instills the credibility behind NOCC's mission. Narratives also work as educational tools. Because ovarian cancer misdiagnosis is common, patient stories help inform women on how to recognize the early signs or discover new symptoms they may have missed. Women can realize that they are not alone in their pain and find the hope they need to push forward. 
"One of the reasons we have such high mortality rates from this particular cancer is because the signs and symptoms are very vague and are often associated with other benign conditions. So spreading the word, trying to heighten awareness, and educate the public are of absolute importance to us and the work that we do," Aucoin said.
Highlighting the Immense Role Caregivers Take On
Caregivers are the pillars of cancer patients' support system. They are most likely to be loved ones, and they bear a heavy, emotional burden. But they often don't find the resources they need to fight alongside their loved ones in this battle.
"As a caregiver, it can be very lonely and isolating. You want to be a strong sense of support for your survivor or patient that is going through this tumultuous time. But in the same sense, it definitely takes a toll on you both mentally and physically. There are a lot of late nights and early mornings involved," Aucoin said.
Aucoin said that caregivers are often overwhelmed by the diagnosis, and the NOCC works to equip them with information and the questions to ask the doctor on behalf of their loved ones. NOCC makes sure that caregivers feel seen and supplies them with the emotional support to stay strong. 
"We give them an outlet to release some of that and let them know they are not alone in this journey. And there are others experiencing the same thing who can offer tips and advice on what has worked for their particular loved one is definitely a way to keep our caregivers strong and able to care for their loved ones," Aucoin said.
How The Pandemic Has Influenced Outreach
Since the pandemic, the NOCC has experienced some changes in its operations. Its outreach strategy went digital, which expanded its reach to women all over the United States. Melissa also said that they were able to help survivors and patients through the pandemic with a meal delivery program — a welcome support as many of them juggled taking care of their families with receiving treatment.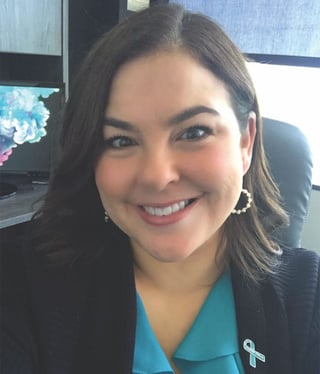 "We have transitioned within the last year," Aucoin said. "One thing that Covid really taught us is to be very nimble and be flexible, and shift in response to our community. One of the key learnings was seeing that we can service and support women regardless of where they live. The previous NOCC was in 17 chapters, primarily in the Northeast."
The NOCC has also instituted a new approach in evaluating their programs: It measures identified needs and outcomes with patient satisfaction questionnaires and tracks the timing of a patient's experience through the cancer care system. Aucoin said they also have a survivor on their team dedicated to representing the patient's voice when developing or enhancing a program. NOCC focuses on providing assured value to its community.
Aucoin said that NOCC plans to integrate two new aid funds into their program. One fund will help women enrolled in clinical trials offset their travel expenses. The other fund will assist women with more general expenses, including housing, utilities, and transportation, among other things. Thanks to its donors, including cash from rewards cardholders, the NOCC can continue to break down financial barriers and offer more resources for better outcomes.
Advertiser Disclosure
CardRates.com is a free online resource that offers valuable content and comparison services to users. To keep this resource 100% free, we receive compensation for referrals for many of the offers listed on the site. Along with key review factors, this compensation may impact how and where products appear across CardRates.com (including, for example, the order in which they appear). CardRates.com does not include the entire universe of available offers. Editorial opinions expressed on the site are strictly our own and are not provided, endorsed, or approved by advertisers.