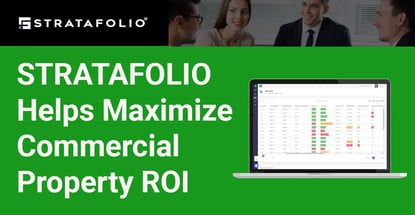 Our experts and industry insiders blog the latest news, studies and current events from inside the credit card industry. Our articles follow strict editorial guidelines.
In a Nutshell: Commercial real estate management is like juggling too many balls at once. Maybe it's okay to miss one in juggling, but mistakes cost time and money in real estate. STRATAFOLIO integrates directly with QuickBooks to gather all the information commercial real estate property owners and managers need to direct their finances, handle operational nuts and bolts, and track assets and investor metrics. STRATAFOLIO helps owners and managers maximize ROI by saving time, reducing manual work, and increasing precision.
A commercial real estate portfolio encompassing multiple properties and units is a dynamic system. Yet, managers and owners sometimes choose to control it from a spreadsheet.
These owners and managers may reason that it's the way it's always been done. They may not see the duplication and repetition inherent in manual entry and reentry. A missed lease escalation or some other oversight gets chalked up to experience.
STRATAFOLIO provides a secure, results-oriented solution created by industry professionals. Owners and managers who use QuickBooks Online or QuickBooks Desktop turn to STRATAFOLIO to convert hours of repetitive spreadsheet work into a few clicks.

Co-Founders Jeri Frank and Uriel Barillas got the idea for STRATAFOLIO because they needed help with the problem. The number of spreadsheet redos required to keep their real estate portfolios in order increasingly convinced them of the need for a product designed for small- to mid-size owner-operators like themselves. It was time to pool their experience and resources and start a business.
"You get the question in your mind whether there's a better way to do this," Frank said.
STRATAFOLIO's web-based all-in-one solution combines financial data across multiple QuickBooks company files. It efficiently performs everyday property management tasks and always meets deadlines. It tracks assets, including leases, rents, square footage, loans, and documents, and provides an overview of investor activities.
The National Association of Realtors® REACH program selected STRATAFOLIO, one of nine companies in its 2022 Commercial Scale-up program. STRATAFOLIO has most recently started collaborating with Intuit, maker of QuickBooks.
"Because we're part of the QuickBooks Solution Provider Program, we can offer exclusive bundle pricing for our product and QuickBooks Online," Frank said.
Full-Service Onboarding Delivers Plug-and-Play Results
Frank and Barillas took advantage of an earlier accelerator opportunity to launch STRATAFOLIO and took the company through alpha and beta development rounds, learning along the way. They learned even large local developers needed help with aggregating information to make it actionable.
"Our problem existed across the market," Frank said. "Many struggled with manual data manipulation and using multiple systems."
The partners gravitated toward a broad audience of owners and managers with properties mainly in industrial, warehouse, office, and retail located nationwide. Although the properties varied across asset types and platforms, a critical mass used QuickBooks to keep the books in one way or another.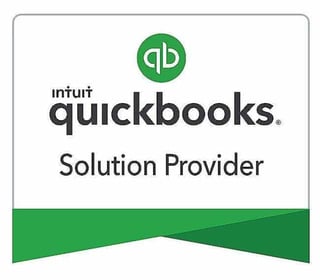 Those results-driven but time-strapped owners were looking for expertise to solve problems. In contrast to one-size-fits-all platforms, STRATAFOLIO solves a specific set of issues very efficiently by focusing on owner-operators using QuickBooks.
Data ingestion is the first order of business, with STRATAFOLIO collecting rent rolls, leases, loans, and much more in order to set up the company correctly from the start.
The onboarding team includes individuals with accounting experience and QuickBooks ProAdvisors. They go into every onboarding to produce a seamless experience at handover.
"They know the product, and they know commercial real estate," Frank said. "We put that information together and hand our customers a platform they can use immediately."
It works for customers with asset values ranging from $1 million to $1 billion or higher and who are looking to find efficiencies and grow. It can scale from any starting point to help organizations marshal forces and grow.
"Our customers continue to add buildings, investors, and complexity, and we can handle it," Frank said.
Never Miss a Lease Escalation or CAM Reconciliation
STRATAFOLIO unifies financial, operations, asset, and investor data via a cash-flow dashboard with snapshot access and drill-downs by entity or asset class.
Comparing metrics across portfolios helps managers learn what works best and where they may need to focus, empowering them with a predictive capacity to prevent minor issues from becoming major problems.
For example, overlooking periodic lease escalations may initially seem trivial, but every lease and subsequent month compounds the error.
"It's awkward to go back to a tenant and say, oops, I missed the increase for the last 6 months, now pay me $20,000," Frank said. "It is so easy in a spreadsheet world to miss that increase."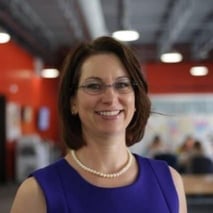 Operations management functionality incorporates alerts and automation to prevent that from happening. STRATAFOLIO schedules lease rate increases by value, percentage, or CPI, alerting users before the increase goes into effect.
Staying on top of lease escalations is the number one reason customers turn to STRATAFOLIO. Owners use CAM reconciliation to evaluate whether tenant-paid common area maintenance (CAM) expenses charges cover the actual expenses paid by the owner.
Owners sometimes reimburse tenants for overcharges, but tenants make up the difference more often. STRATAFOLIO provides an itemized expense breakdown report that can be shared with tenants as part of the CAM reconciliation process.
Users customize categories and subcategories based both on owner preference and specific lease language. The system allows for and CAPs by an amount or percentage increase.
STRATAFOLIO also enables bulk invoicing with automatic lease escalation notices and integrated document data storage, customizable alerts, ACH payments, and work alerts. Tenants can pay rent and view current and previous leases.
"At CAM time, our customers would have to read their leases yet again, account for what is included in that tenant's CAM, make sure the cost expenses allocation is correct. It was time-consuming and highly dependent on previous notes and experience," Frank said. "We can do it in one click."
Enhance Value Proposition for Investors
At tax time, accountants appreciate working with STRATAFOLIO companies. Because they don't need to straighten out files before the real work of taxes starts. It speeds up the tax process and lowers the cost because there is less work that needs to be completed as the accountant works on taxes.
"It's going to save time, it's going to save money, and they're going to have a more accurate record of what's actually going on in their accounts," Frank said.
STRATAFOLIO financial management tools include a loan dashboard with real-time metrics and alerts on expiring loans. Asset management functionality includes centralized file and image handling and asset drill-down. Investor management tools track total global ownership value, complex ownership structures, and guarantors.
The professional pricing tier supports the full suite of financial, operations, asset, and investor tools. Investor logins provide transparency and build confidence at the enterprise level.
STRATAFOLIO also incorporates new features in response to customer feedback. Tracking certificates of insurance is one where STRATAFOLIO replaces a standard spreadsheet solution. During a natural disaster, it's good to know the platform keeps tabs to ensure owners aren't on the hook for repairs.
STRATAFOLIO catches some staggering mistakes. A customer with just one tenant missed $35,000 in lease escalations over several years. Another lost $100,000 through a simple math miscalculation.
It also provides something less tangible, especially at the enterprise level, where investors receive a view into how the owner's rental management company operates. STRATAFOLIO gives lenders the security of knowing things are being well taken care of — because the rent roll is updated, and those CAM conciliations got done on time.
"We've had lenders tell us if they knew their customers were using STRATAFOLIO, they could provide a better rate," Frank said. "We offer owners a way to provide assurance."