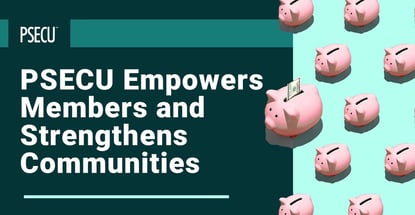 In a Nutshell: A few Pennsylvania state employees banded together in 1934 to start the Pennsylvania State Employees Credit Union, or PSECU, with just $90 between them. Now it's the state's largest credit union, with 480,000-plus members and more than $7.5 billion in assets. But growth hasn't occurred at the expense of values. The digital-first credit union not only offers savings on cards and other financial products to help members reach their goals, but it also invests back in the communities it serves through financial capability initiatives, employee volunteerism, and charitable giving.
The Pennsylvania State Employees Credit Union, or PSECU as it is more commonly known, has a lean footprint but a large impact. The digital-first credit union has two brick-and-mortar branches in the capital city of Harrisburg. A modern online, mobile, and call center model enables it to effectively deliver products and services to more than 480,000 members while lifting up its community.
PSECU truly embodies the credit union ethos of people helping people in everything it does. It accomplishes this through educational programs that encourage community members to take control of their finances and a commitment to employee volunteerism and support for charitable organizations that make a difference in Pennsylvania.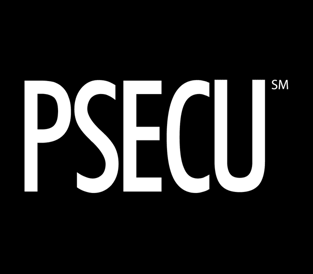 PSECU got its start in 1934 during the Great Depression when 22 Pennsylvania state employees pooled $90 in resources to give each other a better financial deal. Their wages were low and the cost of living was high, but financial cooperation enabled them to overcome obstacles and build better lives.
That same impulse has continued to energize PSECU as it has grown over generations of progress to become Pennsylvania's largest credit union. Member and community needs inevitably change over time, but PSECU's success shows that there's never been a time when a helping hand doesn't make a difference.
"A credit union like PSECU offers an excellent opportunity for people to make the smartest decisions with their money," said David Misner, Corporate Communications Strategist. "That's because we work for our member-owners, not shareholders — any excess earnings that we bring in, we reinvest in lower rates, higher quality services, and in giving back to the community."
Flagship Card Products Prioritize Member Needs
Nowhere is PSECU's people-helping-people ethos more evident than in its credit card products that are designed to address the needs of members wherever they may be in their financial journey.
As Marketing Project Manager Brittany Zolko points out, PSECU's flagship Founder's Rewards Card is all about putting credit to work earning money. Members with a PSECU checking account and qualifying monthly direct deposit(s) of at least $500 can earn 2% on every single purchase.
"The 2% purchase aspect makes it a really attractive product," Zolko said. "That's definitely one we promote a lot and that our members have a lot of interest in."
To keep things simple, the card has no category restrictions on rewards purchases, and rewards never expire. The Founder's Rewards Card has a highly competitive variable Annual Percentage Rate and charges no PSECU balance transfer fee.
PSECU's Classic Card is another great option for members, especially those who intend to carry a balance from month to month for maximum flexibility.
With a 9.9% annual percentage rate on purchases and cash advances, the Classic Card is ideal for folks who want to use credit as a tool to improve their finances over the long term. The fact that it carries only a 2.9% rate on balance transfers and charges no annual, balance transfer, or cash advance fees makes it even more useful.
"With its low interest and balance transfer rates, the Classic Card is a really great product too," Zolko said. "We've seen a lot of success with it as a debt consolidation tool for our members."
Educational Resources Boost Financial Health
PSECU's original members worked for the state, and now the credit union's eligibility path includes employees of the state and local government, municipalities and school districts, and more than 1,000 private employers across Pennsylvania.
Attendees, employees, and graduates of the Pennsylvania colleges or universities in PSECU's University Development program, and members of the Pennsylvania Recreation and Park Society are eligible for membership, as are family members and household residents in any of these categories.
In keeping with its legacy as a credit union for students and educational professionals, PSECU offers co-branded alumni cards as a way for members to express their allegiances. Consumer Education Strategist Sara Weiser notes that the credit union's commitment to education also extends to the financial improvement and educational resources it provides.
Watch on
"The nice thing about being digital-first is that our resources are available on demand as a community service to the public, not just to members," Weiser said. "No matter what a person's schedule is — whether they might be going to school or working — they have access to helpful PSECU information anytime it's needed."
Dedicated online content helps prospective cardholders choose the PSECU credit product that's right for them. And general resources address a wide variety of financial topics.
For folks interested in traditional text-based learning, a financial tips blog addresses topics, including budgeting, family finances, home and auto ownership, and digital security. And WalletWorks offers worksheets and video tutorials for gaining financial know-how.
WalletWorks' Online Learning Center offers personalized interactive playlists — in both English and Spanish — based on the user's financial goals.
"We make our resources available in lots of different ways so that if you're a specific kind of learner, there's always the right format for you," Weiser said.
PSECU is Committed to Values-Based Relationships
PSECU may be a digital-first institution, but that doesn't mean it lacks a personal touch. During the pandemic, for example, staff worked one on one with members who were experiencing hardship by lowering loan rates and finding other individual solutions to help.
The credit union also offers one-on-one coaching at the financial education centers it operates on college campuses. Staff who have been trained in a certified credit union financial counselor program are available to answer questions and guide students through personal finance challenges, including how to create a budget, manage student loans, and build credit.
"We built that program with a focus on financial capabilities," Weiser said. "We're helping them to not just know about it, but to actually know how to do it."
To that end, PSECU offers a secured Visa card that's a great option for folks who are new to building credit and who don't qualify for a typical credit card.
"It's a good way to get established if you're fresh out of college," Weiser said. Members with a PSECU checking account or a loan also receive free access to a credit score service.
Harrisburg residents see PSECU employees out and about in the community, doing their part as volunteers at events and at community charitable organizations. PSECU even offers official avenues for employees who wish to volunteer their time.
And the institution itself sponsors and supports charitable organizations serving children, the environment, personal well-being, and education. The credit union's all-around commitment of time and money goes toward making the area where its members live, learn, and work a better place.
"Industrywide, there's a challenge that a lot of people don't appreciate the difference between banks and credit unions," Misner said. "But the benefits of credit unions are amazing, and we're always wanting to share that message."
Advertiser Disclosure
CardRates.com is a free online resource that offers valuable content and comparison services to users. To keep this resource 100% free, we receive compensation for referrals for many of the offers listed on the site. Along with key review factors, this compensation may impact how and where products appear across CardRates.com (including, for example, the order in which they appear). CardRates.com does not include the entire universe of available offers. Editorial opinions expressed on the site are strictly our own and are not provided, endorsed, or approved by advertisers.