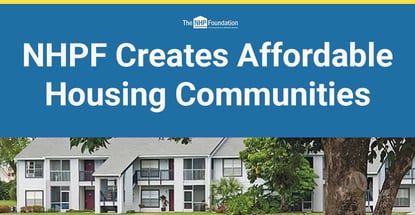 Our experts and industry insiders blog the latest news, studies and current events from inside the credit card industry. Our articles follow strict editorial guidelines.
In a Nutshell: The NHP Foundation (NHPF) works with local stakeholders in 16 states and the District of Columbia to meet the growing demand for affordable housing for families and seniors. It has developed, acquired, and renovated more than 18,000 housing units since 1989, and serves more than 25,000 residents in nearly 10,000 units. It also manages about 30 ongoing projects at all stages of development. Through the Family Self-Sufficiency Program, it facilitates family savings accounts to pay for needed products and services. NHPF steps in with affordable housing solutions when the market needs an extra push.
Businesses and workers continued to adjust to changing work patterns after the pandemic as inflation continued to work through the economy in spring 2023. Housing insecurity has become an urgent issue in many communities as the ranks of unhoused populations grow. An intricate and varied network of authorities and agencies work in the states to address the growing demand for affordable housing.
The NHP Foundation (NHPF) works alongside local stakeholders in 16 states and the District of Columbia to preserve and create sustainable, service-enriched multifamily housing that low- and moderate-income families and seniors can afford. As a not-for-profit real estate organization, NHPF also has a social mission because housing security for some results in stronger communities for all.

In 1989, NHPF grew out of the National Corporation for Housing Partnerships, a federally chartered for-profit corporation that found a role as a syndicator for mixed-income transactions. Although the for-profit company eventually sold its holdings, the not-for-profit NHPF continues as a national leader in providing value-added affordable housing, influencing the national debate about housing, and advocating for legislative change. Donations support its work.
"We're a national nonprofit affordable housing developer," said Stephen M. Green, Executive Vice President and Chief Investment Officer at NHPF. "The one thing about this is there's no shortage of demand for the housing we produce."
NHPF's task is to find properties suitable for renovation or construction of affordable housing in locations with the political will to see the projects through.
"You cannot develop affordable housing without some kind of subsidy; otherwise, the market would meet the need," Green said. "A lot of cities fall into that category where they've got the need and want to do it, but they have very limited resources."
Connecting Local Needs with Resources
NHPF's chief vehicle is the Low-Income Housing Tax Credit, which allocates billions in tax credits to state and local agencies.
Although NHPF works in 16 states from Texas to Massachusetts, including Illinois and Missouri, it moves into new markets only after deliberation. In spring 2023, NHPF had recently entered the Colorado market. The reason is that every jurisdiction presents a fresh challenge regarding procedures and relationships.
"Texas does it one way, Florida does it another way, and Maryland does it another way," Green said. "You've got to know the people and how the system operates."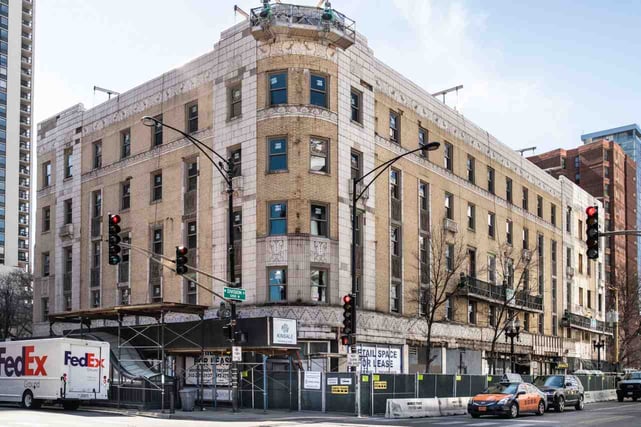 The Low-Income Housing Tax Credit  subsidizes the acquisition, construction, and rehabilitation of rental housing for low- and moderate-income tenants. It requires owners and developers to meet tenant income and gross rent tests.
A typical NHPF deal breakdown includes 30-40% in private debt, 30-40% in equity raised through the Low-Income Housing Tax Credit, and 20% in subsidy. That differs depending on the city and property.
The annual taxpayer credit is roughly 9% for new construction or substantial rehabilitation and approximately 4% for properties acquired for restoration or projects funded using tax-exempt bonds.
"The 9% is geared toward producing new units, and the 4% was originally conceived as a preservation tool but is used for both," Green said.
The Low-Income Housing Tax Credit  limits access to people up to 60% of the average median income adjusted for family size. Although people at 60% might be looking as first-time homebuyers, for the most part, they're renters.
And the pool of renters is getting bigger and bigger as inflation hits, Green said.
"Depending on your statistics, the country is millions of units short," Green said. "To put it another way, millions would qualify for units if they were available."
Leadership and Advocacy to Democratize Housing
NHPF monitors legislative activity intended to close the gap between the millions who would qualify for affordable housing if available and the tens of thousands of units it can reasonably manage with its resources.
For example, the Affordable Housing Credit Improvement Act, introduced in Congress in 2021, would increase the number of 9% tax credits. For the 4% credit, the legislation would reduce the percentage of development costs from 50% to 25%.
"That limits the deals a city or state can make because they've got a limit from the start," Green said.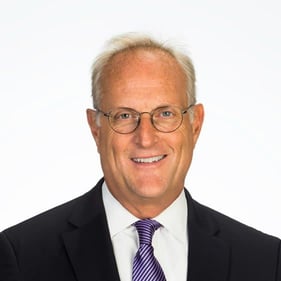 Doing the arithmetic in the District of Columbia, where NHPF manages multiple properties, the District qualifies for $337 million yearly in tax-exempt private activity volume cap bonds. Because the bonds can only fund 50% of transaction, the city has a transaction limit of $674 million.
The proposal in Congress would the funding limit to 25%, doubling the amount of transactions with the 4% credit.
Although the legislation has received significant support, that hasn't been enough to push it through Congress.
Meanwhile, NHPF maintains a robust multichannel communications presence as a chief housing influencer and affordable housing advocate.
Thought leadership resources include surveys and events, including an often-cited consumer survey series with data from nearly 10,000 participants, award-winning events, annual reports, brochures, and NHPF-authored articles in publications, including Forbes, Entrepreneur, and The Hill.
NHPF's Media Center houses the organization's proactive press outreach, including news of significant funding, awards, and accolades. The Media Center also houses print and digital articles that cover NHPF and a library of video content, including event coverage, footage of NHPF properties, and interviews with industry influencers.
"At the end of the day, we try to produce high-quality units and communities," Green said. "But to meet our mission, we have to produce more units, because there's always more demand."
Operation Pathways Promotes Community Connections
NHPF subsidiary Operation Pathways provides programs and services to residents living in NHPF's affordable housing communities. Its approach to delivering quality programs and services is based on a resident-focused, impactful, innovative, and place-based philosophy.
Resident services coordinators assess each community's strengths and needs, and connect community members to quality-of-life opportunities. The coordinators represent Operation Pathways and offer individualized coaching to residents called Family-Centered Coaching, a strength-based approach to empower residents to overcome challenges and achieve their goals.
"The primary reason we do it is that a home is more than a house," Green said. "Any way you measure it, connecting people with services is proven to lead to better individual and community outcomes, including less truancy, less vacancy, and fewer problems in general."
Operation Pathways is certified by the Certified Organization for Resident Engagement and Services (CORES). CORES certification recognizes organizations that have developed robust resident services coordination in affordable rental housing. Operation Pathways is NHPF's effort to help tenants make better overall decisions that can help them boost their wealth over time.
The focus is on financial literacy, education, and healthcare. For example, data suggests that by connecting people with health care instead of using the emergency room as their primary care doctor, they're less absent from work, have better health care, and have better health because they have better care.
"That's reason in and of itself," Green said. "We also have found that our loss through rent is less — it also happens to be better business."
NHPF goes one further by working with the Family Self-Sufficiency program, administered by the U.S. Department of Housing and Urban Development, to incentivize renters to save by subsidizing rent payments after income increases as long as the savings goes into an account. 
"It's enough to send your kids to school or get the healthcare you need," Green said. "As a civil society, we ought to be able to figure out a way to accommodate that."