Our experts and industry insiders blog the latest news, studies and current events from inside the credit card industry. Our articles follow strict editorial guidelines.
In a Nutshell: LoanPro is a loan servicing, management, and collections software company that enhances lender capability through advanced analytics and data visibility. The Software-as-a-Service company offers an API-based lending solution developed to modernize loan servicing and loan collections workflows. In recognition of the innovative technology LoanPro adds to data and the transparency it brings to the B2B2C lending process, LoanPro has earned our Editor's Choice™ Award.
Most companies in the lending market have their own procedures, and it's challenging for consumers to get a sense of transparency with each model.
That is what inspired Rhett Roberts, CEO of LoanPro, and his brothers Ben and Lloyd to come up with their own ideas on how to make improvements in the lending industry.
After finishing his education in investment financing, Rhett joined his brothers in establishing a car dealership. But while running the business, they discovered it was difficult at that time to get mid-market auto loans. So the brothers decided to create their own lending business for the car dealership.
"We created what's now known as a related finance company. And we just fell in love with lending," said Roberts. "It helps our customers, it was predictable, it was reliable, and we liked a lot of the business components of lending."
While scaling their lending business, the brothers ran into some difficulties and realized that the problem wasn't about sourcing, underwriting and decisioning on the loans. Instead, the big issue was that they had no system for getting back the money they had loaned out.
So they searched the market to find software that would solve this issue. Shockingly, they learned that most of the products were stuck in the 1980s.
"We really started pulling back the layers of the onion to figure this out, because we felt like it was a roadblock for our own lending company, and we came to the conclusion that we'll have to build our own internal tool," said Roberts.
After doing so, other businesses operating in the same ecosystem began making unsolicited requests to use their internal tool. The brothers declined the offers since it was a key differentiator for their business, but later realized they could turn their innovation into a service. That's when LoanPro began operating in 2015.
LoanPro provides loan servicing software to lenders in both the US and Canada, and operates as a B2B2C facilitator. The business is made up of roughly half consumer loans and half business loans, according to Roberts.
"Think of us as the toolkit that enables the vendor to provide financial innovation of tools to their borrowers," said Roberts.
Helping Lenders Create More Transparency
Many of the problems in the loan industry stem from the fact that lenders tend to have messy operations in the backend of their businesses. As a result, the lenders suffer since they can't run their businesses efficiently, and consumers suffer because of the lack of transparency.
"It's not that the lenders don't want to do that on the backend. It's that they have kind of a spaghetti bowl of operations in the backend. They get one system that keeps track of payments, another system that does the documents, another one that calculates your payoff," explained Roberts.
"So when you ask something that you think is simple, it's kind of complicated for them in their back office. So that's where we come in and solve that."
On the consumer side, after a loan gets funded, the enthusiasm of the user experience often diminishes dramatically due to a number of interface issues. For example, sometimes there are payment delays that impact the user's balance, or a user might have to fax or make a phone call to get a copy of their escrow statement.
"That's where LoanPro comes in. That's particularly the problem that will be solved. The same innovation has happened on the front half of the loan journey," said Roberts. "We do that on the back half giving the tools to our customers, so they can extend that delightful experience. And so most of the innovation we feel has happened on that front half."
Roberts mentioned that what LoanPro does is essentially a triple win. Consumers get better financial products and an improved user experience, lenders gain more performance portfolios that have higher access to data visibility, and the lending ecosystem itself builds better financial products because it encourages market players to innovate and compete.
Consumers Gain Greater Control of Their Loans
Another major issue is financial inclusion. Borrowers that don't have the right financial background may encounter limitations when seeking loan assistance. As an example, those who are recent immigrants may lack standard paperwork for certain forms of approval.
"A lot of our customers work with folks that haven't been treated well by the traditional finance ecosystem," said Roberts. "Maybe they are new immigrants, so they have a very thin or no credit file at all, and they can't get access to capital."
"Many of our customers work in the small business space. So if you're running a restaurant, and you don't have years and years of history or you don't have a lot of physical assets to borrow against, it's really hard for you to get that 50 grand to build more booths and expand your store or restaurant," said Roberts.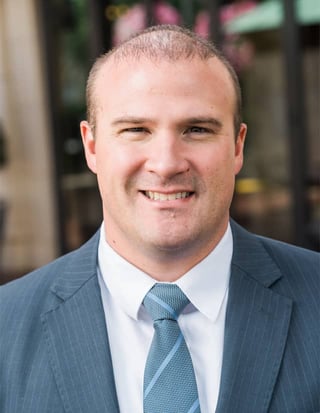 But by analyzing different types of data, those individuals may have a better overview of their financial standings. And it's something LoanPro is striving to revamp in the industry.
LoanPro can look at the merchant services and see transactions flowing through the daily customer credit card swipes and then essentially factor a stream of revenue for that merchant.
"It's really helping the small businesses, because the core of capitalism is access to capital. That's true for business, and it's true for an individual," said Roberts. "We also have products that provide better visibility and control so that a consumer can opt in for things and they can self-manage their loans."
And merchants can perform tasks at their own convenience. If they want to change a due date or schedule an auto-pay, it can be done with a click on their phone app.
They can also use predictive analytics that advise users on whether they should or shouldn't be borrowing because it might harm their long-term finances.
"We build the many products around supporting the financial health concept to increase the pie of that financial inclusion side, but also to help direct folks on what might be wise decisions and the impact of their financial decisions," said Roberts.
Making an Impact through Efficiencies
Measuring customer impact is of great importance for LoanPro, and it does that through much of the analytics already described. But one of the key values of impact is based on time saved for the customer.
"A few of them are these impacting hours saved, so [in other words] efficiencies. These are hours not only for our customer and the employees of our customer, but also hours saved of the consumers," said Roberts.
The time spent trying to track down data or engage with someone who borrowed money can be drastically reduced by implementing the efficiencies and the data in an easy user experience, along with the ripple effect of putting those practices into effect.
"We built a significant AI in our platform that says – not just the overall portfolio, but for this individual consumer on this loan – this is the next best action to take to engage with them, that optimizes for whatever they're dialing for mitigating delinquency or cross-selling or upselling or optimal financial health. I think those kinds of things make a big impact," said Roberts.
And a measure of LoanPro's success so far is based on the company's NPS, or Net Promoter Score, which is a metric used in customer experience programs.
A recent survey found that LoanPro's NPS is three times greater than the industry benchmark. The average NPS for B2B companies varies between 3 and 62, while a score over 50 is considered excellent. LoanPro scored a 92 among current clients.
"It's a big deal for us. We push our NPS really strong for our customer satisfaction," said Roberts. "But we also track, over time, the NPS that our customers do with their customers to see if user satisfaction is increasing. We see that, and the feedback we get is the primary driver of that. It is the time saved and the convenience of technology."