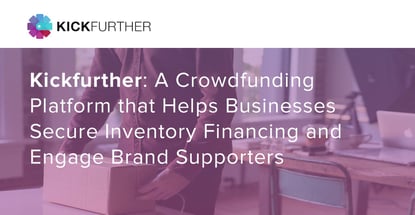 In a Nutshell: Many growing businesses that have demonstrated growth and profitability do not qualify for funding through traditional bank loans. Kickfurther presents a unique alternative to traditional loans with its Co-Op funding structure. Brands that need to fund inventory turn to their supporters who purchase the inventory through a consignment model. When the inventory sells, the brand and supporters get paid. The platform is easy to use and has a proven track record of success over the past five years. Kickfurther's market page highlights its successes and gives businesses a peek into its unique, successful approach to meeting demand.
Launching and growing a successful business comes with a lot of challenges, not the least of which is funding. Entrepreneurs have several options for how to fund a new business, including small business loans, angel investors, or borrowing from friends and family.
But what happens when your business becomes a success, but you're having trouble scaling to the next level to meet the demand for your product while remaining profitable?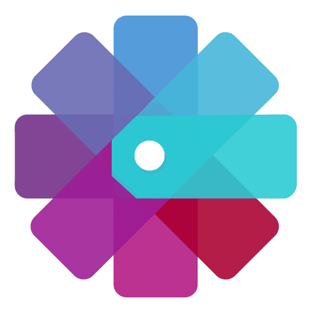 Sean De Clercq was at this point with his merchandising company back in 2011 and 2012. The entrepreneur was buying inventory and selling it to U.S. distributors, and, as his business grew, his order quantities with the suppliers increased. This meant De Clercq had to come up with more money upfront to meet the demand, but he didn't have access to the capital he needed.
"He had a really hard time finding something that didn't completely swallow his margins," said David Koifman, Head of Growth at Kickfurther.
Koifman explained that, around the same time, De Clercq's sister had completed a successful campaign to raise money on Kickstarter. The wheels began turning and De Clercq considered his own challenges and saw how the idea behind Kickstarter could provide an answer.
"Sean brought these two concepts together to create the Kickfurther platform," Koifman said.
Founded in 2014, Kickfurther helps brands finance their inventory through a unique take on crowdfunding. At the same time, brand supporters stand to earn funds through return on investment and its online consignment model.
Inventory Financing for Growing Companies that May Not Qualify for Traditional Loans
Kickfurther's primary mission is to help businesses raise money for inventory by tapping their supporters and fans.
"We're very focused on inventory financing because we want to focus on what we're good at for now," Koifman said. "As we grow, we'll probably expand into other relevant areas, but currently, that is what we do."
So, how does Kickfurther's model work for businesses?
The company works with strong and growing brands by helping them raise capital through the brands' community of supporters. When the brand sells its inventory successfully, it pays its buyers, not the bank.
"With your values aligned, you work together to sell even more," according to the company website. "With a financial incentive, your community works for you."
Kickfurther's platform is not designed for brand-new businesses, but rather, for businesses that have shown some success and have had time to build up a strong base of supporters.
"We work with businesses that have a proven track record," Koifman said. "In many cases, they are in the earlier stage but have experienced really strong growth, which makes them not bankable with traditional banking and finance solutions because they appear risky based on traditional underwriting methods."
But Kickfurther has its own due diligence process in which it looks at elements specific to supply chain logistics and distribution, Koifman explained. This approach is a more accurate and rigorous vetting process for this type of business, he said.
"And the people that are buying into those deals — they're more investors than consumers," Koifman said. "They're putting money in and getting more money out. The business is paying them a return for their money to pay for inventory. Inventory is the collateral in the deal."
He explained that, for many businesses, buying the inventory it needs can freeze up crucial capital, but Kickfurther helps these brands maintain a flow of funds.
"If you need to pay $100,000 for inventory, that cost is covered," Koifman said. "You essentially have that $100,000 as your working capital, right? So you can use it to pay for your facilities and employees and marketing spend, or anything else. It can be viewed as inventory financing or working capital, depending on what your objectives are."
How the Platform Works for Buyers
The other element of Kickfurther's platform helps users earn money by essentially purchasing inventory for scaling brands.
"Growing product brands need more money to scale their business and they want to partner with you rather than the banks," according to the website.
Brands working with Kickfurther invite community members to purchase their inventory through what it calls a Co-Op, which is short for Consignment Opportunity.
"When you purchase inventory for a brand, you play a part in online consignment," according to Kickfurther. "In online consignment, you own the products you helped fund until they are sold by the brand through their existing sales channels, yourself, or other Kickfurther users. As soon as the products you helped fund sell, you earn payments."

Each Co-Op purchase earns a specific return, and as the product sells, Kickfurther users earn their share of the return.
"The offered returns range anywhere from around 12% to 24% annualized," Koifman said. "But all the deals are actually between two and 10 months, so that number is an extrapolation based on redeployment of capital once you get it back. Our calculated IRR is about 14%."
There is no ideal funder profile, Koifman said, as far as who can take part in purchasing inventory for the companies they love.
"That's what's really cool about it — you don't need to be an accredited investor because this isn't a security that you're investing in," he said. "You're participating in a consignment agreement. So, if you have the ability to buy this product as a consumer, then you have the ability to participate in the consignment agreement because all you're doing is buying the product."
Anyone over the age of 18 is eligible to sign up to start purchasing via Kickfurther in just a matter of minutes, Koifman said.
The platform has 20,386 buyers and companies have paid out $38.5 million to them.
Satisfied Clients Return to Kickfurther Time and Time Again to Meet Funding Needs
If businesses are curious about whether Kickfurther really works to help brands get the funding they need, they should look no further than the multiple successfully funded campaigns on the Kickfurther market page.
And the fact that companies use Kickfurther again and again.
Adam Block, the CFO of Vinyl Me, Please — a monthly record club — detailed his experience with Kickfurther on the company's website.
"I have used Kickfurther multiple times with great success through a previous company in order to fund upfront payments for inventory purchases," Block wrote. "We had such a great experience with Kickfurther with our first Co-Op, we decided to do another to fund some of our upcoming big releases."
Vinyl Me, Please raised $184,980 in just two hours.
"We average over four deals for customers," Koifman said. "It's a testament to the value (of Kickfurther) being there long term. They fund with us, pay us back, and then decide that it was, in fact, a great solution and then come back and do it again and again."
He said Kickfurther hears from a lot of happy customers.
"When I have a call with a business that is looking to get started, I'll tell them to go to our market page and look at any client that resonates with them," Koifman said. "And I will connect them with the owner, and they can ask them whatever they want."
Another recent success story comes from California Cowboy.
"They're a men's apparel company, and they started producing these robes that blew their sales expectations out of the water," Koifman said. "Their robe business is scaling so fast that, in order to keep up with demand and to keep from selling out, they need to buy more robes."
The company was able to raise $74,284 in just four days.
Kickfurther has proven over and over that its Co-Op model works great for businesses looking for funds to reach that next level and for brand supporters, whether they're music lovers or just enjoy a nice robe.
Advertiser Disclosure
CardRates.com is a free online resource that offers valuable content and comparison services to users. To keep this resource 100% free, we receive compensation for referrals for many of the offers listed on the site. Along with key review factors, this compensation may impact how and where products appear across CardRates.com (including, for example, the order in which they appear). CardRates.com does not include the entire universe of available offers. Editorial opinions expressed on the site are strictly our own and are not provided, endorsed, or approved by advertisers.