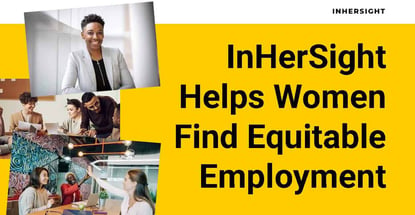 Our experts and industry insiders blog the latest news, studies and current events from inside the credit card industry. Our articles follow strict editorial guidelines.
In a Nutshell: Finding honest reviews of companies based on the treatment of women employees can be challenging for women. InHerSight is an online platform that enables women to anonymously post reviews of their employers and help others get a sense of which companies are the most inclusive. The platform also helps companies improve equitable working conditions and develop a friendly environment for women employees.
Equality in the workforce has come a long way since women's suffrage and the civil rights movement. But as observed through history, it still takes significant time and a conscious effort to see cultural standards change for the better.
Despite hard-won gains in workplace equality, women and minorities continue to face social challenges and discrimination. Even today, unfair treatment — whether through overt bigotry or more subtle micro-aggressions — continues to reverberate in the workplace.
Women who try to achieve better positions and fair treatment in corporate America know this all too well. And it's everyone's responsibility to find ways to break those barriers.
Ursula Mead founded InHerSight, a company review platform that collects data to help women find the companies and jobs where they can thrive.

InHerSight's database provides women with the tools to make the best career choices based on how companies are meeting their standards on issues important to working women.
The company was created in 2015 and uses anonymous data from women employees to assess how woman-friendly employers are. The platform compiles ratings on 18 metrics to create scorecards for over 200,000 companies. Some of the important data points taken into consideration include paid time off, a sense of belonging, and salary satisfaction.
The platform also publishes a list of the "50 Best Companies to Work For As Rated by the Women Who Work There."
Prior to the founding of InHerSight, women job seekers had no resources that could help address their views or offer company insights. No one ever knows what a company's culture is really like until they enter the workplace, and for women, that could be a big risk.
With the genuine concern of sexism still looming over many workplaces, women are often accepting new jobs without a sense of the potential risks to their career opportunities, livelihood and even their emotional and physical safety.
"The platform's data is meant to shine the light on what's working and what isn't at different companies and help women choose the place that's a good fit for them," said Mead.
Safe and Anonymous Company Reviews
One of the best parts of InHerSight is that women employees can post their company reviews completely anonymously and without fear of repercussions to their careers.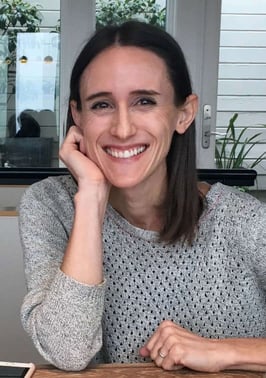 It's essential to do it this way for many reasons. Those who have been sexually objectified, harassed, and discriminated against are often stigmatized and fear retaliation. By ensuring anonymity, InHerSight creates a safe space for reviewers to share their unguarded opinions about their experience in the workplace.
InHerSight's job seeking tools are easy to use, and applicants can send a Quick Apply pre-filled application based on their applicant profile to any company with an open position. The website also allows employers to post job openings and use parameters to search for potential candidates.
Companies can add a message above their job listings that is directed at job applicants. InHerSight calls these messages "Equity Boosters" and are meant to alleviate misconceptions about an industry or list reasons why candidates should apply for a position. Adding these messages can encourage candidates to look at the opening differently than would a standard job description.
Helping Employers Achieve Inclusion Goals
InHerSight's resources are also designed to help employers understand what they should be doing to improve employee equity and inclusivity.
"The platform also leverages its data and diverse audience of professional women to help companies achieve their diversity, equity, and inclusion goals, including hiring targets, through job postings, guidance on employer branding, and insights into what women want most through our proprietary data," said Mead.
InHerSight's data is one of its greatest differentiators in the job research space. It is the largest database of women-rated employers and collects demographic data to ensure the company scorecards accurately reflect the experiences of all women. "It's that intersectionality that helps move the needle for DEI," said Mead. "All aspects of identity contribute to people's experiences at work, and we can't advance all women without taking that into account."
Employers that work with InHerSight can gain access to a diverse network of millions of professional women. In the process, companies can develop stronger employee alignment, improve retention of underrepresented talent, and create more effective recruiting initiatives through research-backed employer branding and job marketing insights.
According to InHerSight's research, 85% of women say they won't apply to, accept a job offer from, or work for a company that doesn't have visible and measurable support for DEI initiatives.
The platform helps employers understand parameters that are important to women when choosing a job. Things like flexibility and remote work are highly valued.
"Women are still more likely than men to be responsible for the majority of the household responsibilities and childcare, and juggling those tasks alongside careers can be exhausting—a fact that was exacerbated during the pandemic, when women left the workforce in droves because they simply couldn't do both," said Mead.
She said that women value these metrics across industries because they want the ability to build a career and build a life. "I think people of all genders can agree that's a worthwhile aspiration," said Mead.
Women in Finance and Improving Gender Equality
According to InHerSight's data, finance, tech and recreation are the top three industries for career women. Mead said that ratings for finance jobs are still middle of the road given that the industry lands at 3.27 out of five stars. "That's good, but there is definitely room for improvement—as with any industry, really. None are perfect. That's why my platform exists," said Mead.
In Mead's opinion, change in finance has been gradual but promising. She said that in the past five years, the industry has seen its biggest improvements in its support for remote work, family growth support, flexibility, learning opportunities, and equal opportunities for women and men. "They're one of those industries that is clearly working hard and getting results," she said.
InHerSight tracks and provides lists of best companies to work for based on industry and city, and that includes The 20 Best Finance Companies to Work For.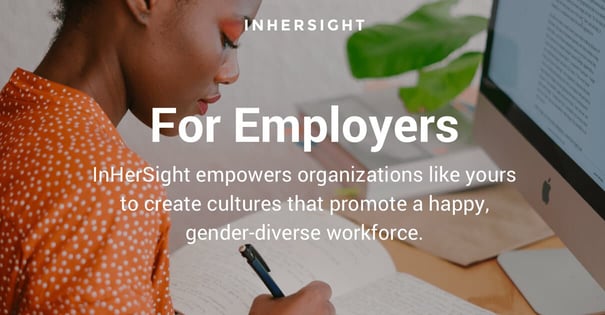 Mead noted that for the best finance companies, TMX, The Zebra, and Wesley Financial Group, LLC all scored among the top for equal opportunities, and those companies are well above the industry average 3.77 stars.
Finance has seen a number of women attain high-level roles in recent years, and the industry has encouraged greater transparency in diversity numbers and gender representation on executive boards. "I love this kind of action, and I personally want to see even more of it," said Mead. "We know seeing is believing and that a phenomenon called the multiplier effect exists."
She said that for every woman added to the C-suite of an organization, three women are elevated to senior leadership roles. "That's the kind of progress that leads to substantial change, not only in policy because women's voices are represented but in culture. We need more women with power in every room," said Mead.