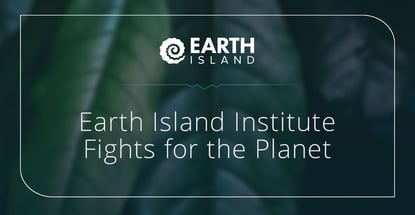 In a Nutshell: Since 1982, Earth Island Institute has been fighting for the health and sustainability of planet Earth. The nonprofit approaches this important work through a combination of key activist projects, teaching future generations to be good stewards of the environment, and raising awareness among the public. Earth Island Institute is currently involved in more than 80 initiatives around the world and runs three in-house programs as well. As a nonprofit organization, the institute gains its support through grants, donations, and memberships. Those interested in supporting the institute's important mission can donate through the organization website or volunteer.
For decades, experts have been warning people about the potential dangers of climate change and the repercussions that await if we are not good stewards of our planet. While some still deny the reality of climate change, the evidence supporting it is clear and abundant.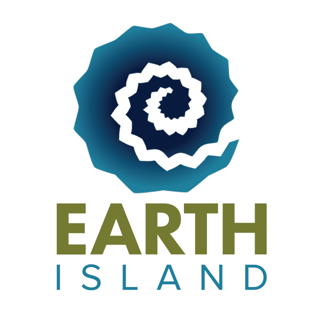 From a record-breaking Siberian heatwave to rising sea levels, planet Earth is in need of advocates and there's never been a better time than now to help.
Earth Island Institute advocates for our planet's health and for a sustainable future in a wide variety of ways. And as a nonprofit, it can always use added support.
We recently spoke with Earth Island Institute's Executive Director, David Phillips, about the history of the organization, some of the many projects the institute is involved with, and how people can help the cause.
"Life on Earth faces unprecedented threats," according to Earth Island Institute. "Reversing this perilous course will require all of us to step up, connect, and take action."
The nonprofit aims to build a better world through a combination of activist projects, legal advocacy, and youth leadership.
Fighting for the Planet Since 1982
Earth Island Institute is no newcomer to the fight to protect our planet.
"Founded by legendary environmentalist David Brower in 1982, we seek to be an incubator for small projects that go on to make a big difference," Phillips said.
The organization takes its name from famous anthropologist Margaret Mead, who urged respect for "the Island Earth," according to the institute.
"She also wrote these words that continue to inspire us and could be Earth Island's motto: 'Never doubt that a small group of thoughtful, committed citizens can change the world; indeed, it's the only thing that ever has,'" according to Earth Island Institute website.
And the institute itself understands the importance of change within the organization as well, which is why it has continually evolved over the years to speak to the most recent data and science on environmental issues.
"We are living in a time of tumultuous change," according to the institute. "There is upheaval of the ecological, political, technological, economic, and demographic landscapes. Some of these changes give reason for hope, while others are just downright scary."
These big changes make it a particularly critical time to re-examine what the institute does and how it does it, according to the website. That's why the organization built Earth Island's Theory of Change and Strategic Framework, based in part on what the organization has learned in its nearly 40 years of existence.
"We chose a Theory of Change planning model because we were not interested in a glossy strategic plan to sit up on a shelf, but rather a process that would help us better integrate our work, bring us into a clearer focus on ways to do better, and be flexible and responsive to the changes that will keep taking place," according to the institute.
With this strategy in place, Earth Island Institute's core priorities are supporting key activist projects, recognizing and mentoring a new generation of young environmental leaders, and reaching the public with ways to take action.
Facilitating More than 80 Environmental Projects and Three In-House Initiatives
Phillips explained that Earth Island Institute has a network of more than 80 global environmental projects and three in-house programs, making it one of the more diverse environmental organizations around today.
"Our work spans continents, from the protection of oceans and forests in Southeast Asia to initiatives on sustainable farming, the protection of wildlife, environmental education, and more in the United States," he said. "The three in-house programs involve youth environmental leadership, a legal division that fights for environmental protections, and an award-winning journal."
Phillips said the institute's work is crucial at a time when climate change is gaining more acceptance, but plenty of challenges still exist.
"The work never ends. While there is generally more support for environmental issues, there are also forces in the world that are not so inclined to protect the environment," he said. "And we see this in particular in communities of color and in low-income communities that are impacted by pollutants from nearby factories or that have trouble accessing fresh, organic, sustainable food."
Climate change is certainly a big deal, but the web of life is interconnected to all the issues that the institute continues to work on as well, Phillips said.
"On a daily basis, we are strategizing and working to build coalition and community support around these environmental issues that are, frankly, the key to our survival," he said.
He said the process for each project begins by establishing goals around the campaign, whether that be to protect a forest from being logged, or to prevent toxic chemicals from polluting waterways, or to protect marine mammals from captivity.
"And we work very hard toward achieving those goals, sometimes over many years. Milestones of success are shared with our team and with our friends and followers to help build momentum and take us over the finish line."
Multiple Ways to Support Earth Island Institute and Its Projects
As a nonprofit, Earth Island Institute receives its support through grants, donations, and memberships, Phillips said. People who want to show their support through a donation can visit the website and fill out a simple form.
Any donation over $15 receives a subscription to the award-winning Earth Island Journal.
"We are so appreciative of our supporters, and they can feel good knowing that their support is being put toward real grassroots efforts that make a positive change in our world," Phillips said. "In addition, Earth Island Institute regularly receives top ratings in all categories with the charity rating services."
For those who want to get more directly involved, Earth Island Institute has plenty of opportunities available.
Anyone can sign up for the institute's monthly newsletter, IslandWire, which includes information on the latest campaign and events updates, news, and calls to action from Earth Island's global network of environmental projects.
The newsletter is a great way to find out about volunteer opportunities and even job openings in the organization.
Phillips said many of the institute's projects speak for themselves and go a long way toward attracting support whether its through donations or actions.
"The voice of the people can be a very powerful thing," he said. "Our programs reach thousands of communities and motivate thousands of others, especially students, through our school programs, in getting people into the outdoors and enjoying nature."
Earth Island Institute also accepts donations through employer matching programs, memorial gifts, stock donations, and vehicle donations.
Gearing Up for the Annual Brower Youth Awards
At the time of our interview, Phillips said the organization was planning and looking forward to its annual youth award program — virtually, of course.
"Every year we host the Brower Youth Awards, which is the premier environmental youth award in the country," he explained. "We are currently ramping up for this event — our 21st — which will take place in October through two virtual events, an awards ceremony and a separate meet-the-winners event that will be more interactive with our audiences."
The theme of this year's event is Passion and Purpose, which reflects common characteristics in its winners, he said — a passion for environmental activism, and a purpose for making the world a better place.
"It's a nice way to bring our community together to celebrate the accomplishments of these young people who will become the future environmental leaders of this country," Phillips said.
Advertiser Disclosure
CardRates.com is a free online resource that offers valuable content and comparison services to users. To keep this resource 100% free, we receive compensation for referrals for many of the offers listed on the site. Along with key review factors, this compensation may impact how and where products appear across CardRates.com (including, for example, the order in which they appear). CardRates.com does not include the entire universe of available offers. Editorial opinions expressed on the site are strictly our own and are not provided, endorsed, or approved by advertisers.