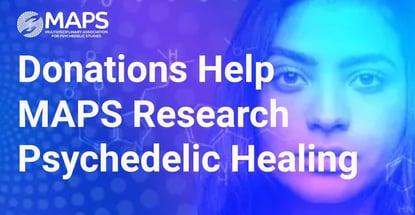 Our experts and industry insiders blog the latest news, studies and current events from inside the credit card industry. Our articles follow strict editorial guidelines.
In a Nutshell: Research into the healing properties of psychedelic drugs has long been obstructed by laws and misconceptions. MAPS is working to destigmatize psychedelics through advocacy, education, and research. Its clinical trials have been successful in showing the ability of psychedelics to treat the symptoms of post-traumatic stress disorder. MAPS' work is made possible through donations, which help pave the way to legal and equitable access to psychedelic drugs. 
People have a tendency to fear that which they do not understand. Religion, the possibility of extraterrestrial life, and even new technologies can all elicit feelings of fear and anxiety. We often seek to escape these unpleasant feelings by being dismissive of fear-inducing subjects. If we belittle a fearful subject, then its ability to make us uncomfortable subsides.
The danger of this coping method is that it can cause us to ignore opportunities to evolve and unleash the power of innovations. If the Wright brothers had listened to their critics, and taken their mocking ridicule to heart, air travel as we know it today may not exist. People frequently bemoan the irritations of commercial air travel. But most would rather spend eight hours in a plane to cross the Atlantic than the week or more that's required to cross it in a boat.
Psychedelic drugs have a stigma associated with them that has prevented doctors and scientists from being able to freely research the drugs' numerous benefits. The Multidisciplinary Association for Psychedelic Studies (MAPS) takes an evidence-based approach to understanding psychedelic healing. Formed in 1986, MAPS has tirelessly worked for decades to build and share a blueprint to end the prohibition of psychedelics.

Lindsay Robinson has worked in drug reform policy for over 20 years. She is the Director of Development for MAPS. Prior to joining MAPS, she was a donor of the organization for 10 years.
"We want to help create a world where psychedelics and cannabis are governed by rigorous scientific evaluation and can become available for safe, legal, and beneficial uses," Robinson said. "We're involved in state and federal policy reform, but we also aim to provide education that rewrites the cultural context of psychedelics and destigmatizes them."
The Therapeutic Benefits of Psychedelics
Psychedelic drugs are surrounded by a history of misinformation, according to Robinson. The drug development program at MAPS is devoted to researching various psychedelic drugs and their ability to treat disorders.
MDMA and its therapeutic potential in treating post-traumatic stress disorder (PTSD) are a key area of focus for MAPS. 
"Our phase 3 clinical trials of MDMA-assisted therapy demonstrated statistically significant improvement in PTSD symptoms after three sessions," Robinson shared. "Specifically, 88% of the trial's participants experienced a clinically significant reduction in PTSD symptoms and 67% of participants no longer qualify for a PTSD diagnosis."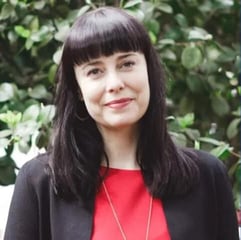 MAPS has also funded studies looking at how MDMA can be used to treat eating and anxiety disorders.
In addition to MDMA, MAPS is involved in fostering the study of how other psychedelic drugs can benefit society. Studies on ketamine have shown promise as relates to the drug's potential to address chronic suicidal tendencies, PTSD symptoms, and depression. Robinson said that legal ketamine clinics, when paired with therapy, can play a role in maximizing the benefits of a psychedelic experience while reducing the risks.
Studies on psilocybin and ibogaine therapy have revealed their potential benefits in treating depression and opioid use disorder, respectively, Robinson said. 
MAPS hosts an in-person conference, Psychedelic Science, where they share results of their research, platform other researchers, and educate various stakeholders on policy, harm reduction, psychedelic history, art, and culture.
Robinson said the latest Psychedelic Science conference saw over 12,000 attendees learn about and discuss psychedelic research. The event featured over 300 speakers — from doctors and policy consultants to CEOs and foundation leaders — from around the world, including Grammy Award-winning musician Melissa Etheridge.
"This year's conference was a massive success in terms of public education, community building, and outreach," Robinson said. "Psychedelic Science is a significant event that helps create that kind of connective tissue of the broader movement. This year we were also able to grant over 1,000 scholarships to the conference to support individuals who otherwise may not have been able to attend."
Donors Can Help Change the Way the World Thinks
MAPS relies on support from donors all over the world to build a movement that changes the way people think about and consume psychedelics. Robinson shared that MAPS receives donations from a number of sources, including major donors, grassroots donors, foundations, family funds, and individuals.
"We have tens of thousands of donors around the world," Robinson said. "Many are people who feel a strong connection to our work and share our beliefs. The advances we've made, and those to come, are not possible without our donors' support. The bulk of our support comes from individuals. Even a gift of $25 is meaningful to us. We're incredibly grateful for our donors' contributions, which have afforded us the opportunity to be pioneers in this space since 1986."
Philanthropists also frequently match donations made to MAPS, Robinson said. Matched donations serve to amplify the impact of any one individual's support. Donors who contribute to MAPS each month receive a discount to its online store.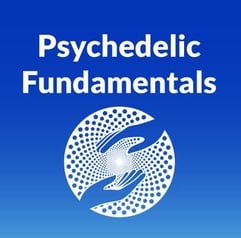 MAPS' educational resources focus on its scientific research and therapeutic protocols, policy, and harm reduction, according to Robinson. It has educational materials geared toward its numerous stakeholders including elected officials, policymakers, medical professionals, and the general public.
MAPS offers an online education course called Psychedelic Fundamentals that serves as an introductory guide for those seeking a broad foundational knowledge of psychedelics, their history, and their therapeutic uses. Robinson said the course features modules that provide a balanced view of the benefits and risks of psychedelics.
"We have a huge online library available to the public," Robinson detailed. "It includes articles from our MAPS bulletin, which is our triannual publication, that were published over the past 20 years. Extensive reports and studies are also available on our site. And almost all of our Psychedelic Science conference materials will be available on the site soon as well."
Legal and Equitable Access to Psychedelics
Robinson said MAPS is supporting its subsidiary, MAPS Public Benefit Corporation, to move through the Food and Drug Administration's approval process for MDMA-assisted therapy.
MAPS is also engaged in advocacy efforts to educate lawmakers on the benefits of psychedelic healing. It has projects underway in the U.S. and abroad to reform psychedelic drug policy.
"So much of policy change, both at the state and federal level, requires a huge lift in terms of educating lawmakers and policymakers," Robinson explained. "We are seeing individual states that are moving forward with decriminalizing psychedelic substances, and there is the potential for states to allow therapeutic clinics to open that specialize in psychedelic healing."
Colorado is one of the states that has decriminalized psychedelic substances. The state's residents support decriminalization efforts, which were achieved through ballot initiatives.
Robinson said that Denver, one of the first cities in the U.S. to decriminalize psilocybin possession, recognized its need for harm reduction training for first responders. The city chose to partner with MAPS to develop this training. MAPS plans to replicate the training program it establishes in Denver in other cities that decriminalize psychedelics.
Robinson said she is excited about research MAPS is conducting that examines the potential for psychedelics to improve the well-being of communities, including those that are impacted by humanitarian crises, mass incarceration, and war. 
"We're looking to implement successful models of change for these huge, overarching issues that affect almost every aspect of our society," she said. "Our most lofty goal is to help create an atmosphere of legal and equitable access to psychedelics, for healing and personal growth, for a billion people by 2035. With the support of our donors, we believe we can achieve this."