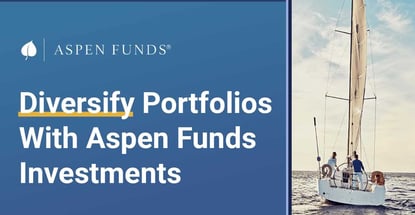 Our experts and industry insiders blog the latest news, studies and current events from inside the credit card industry. Our articles follow strict editorial guidelines.
In a Nutshell: Aspen Funds is a private fund for accredited investors who want to diversify their portfolios with alternative investments. The fund specializes in assets such as real estate, self-storage, mortgage notes, and industrial operations, including oil. Experts in their respective fields help Aspen Funds make the right decisions to ensure the highest return on investment. Aspen Funds is tailored to the investor who does not want to be tied to the volatility of the stock market, and who opts instead for alternative assets that offer more control and better value.
The Great Recession that struck the globe in the late 2000s signaled a shift in how people invested their money. In what seemed like a blink of an eye, the collapse of the subprime mortgage market led to a credit crunch in the global banking system and a precipitous drop in bank lending. Then the stock market tanked.
American households lost about $19 trillion in net worth because of the ensuing stock market plunge. Banks no longer handed out giant mortgages to people who could not afford them and generally made real estate investing a little safer.
Bob Fraser was one of the people who lost almost everything in the stock market crash. Sick and tired of the volatility of the public markets, Fraser co-founded Aspen Funds and is now the fund's CFO.
Aspen Funds focuses on alternative investments that the firm can directly control such as real estate, mortgage notes, and oil. The firm welcomes other investors who want to invest in assets they have more control over.

"I'm bummed that there's inflation because it's hurting people, but I'm also going to play it," Fraser said. "I can't control what cards I'm dealt, but I can control how I play those cards and win."
To invest with Aspen Funds, you must be an accredited investor. Accredited investors either have an annual income of $200,000 or more or $1 million on net worth.
The high barrier to entry is because alternative investments are not registered with financial authorities. The government deems accredited investors as financially sophisticated enough to bear the risks associated with alternative assets.
A critical part of Aspen Funds' mission, however, is to provide accessible entry into investing in real estate or oil. The fund is currently working on a program that would allow more investors to put their money into the alternative assets Aspen Funds specializes in.
Investing With Experts in Alternative Assets
For more than a decade, Aspen Funds has been working to create better returns than what the stock market offers its investors. Aspen Funds has experts to help make profitable decisions in every alternative asset field it invests in.
Aspen Funds said the top public real estate investment trusts (REITs) trade at a $7-to-$1 price-to-book value, meaning every $7 buys the investor $1 in real estate. Aspen Funds private investments instead offer a price-to-book value of $1 for every $1 invested.
The fund said real estate is one of the safest ways to invest in inflationary times because inflation drives up property values and private investments don't fluctuate as much as the markets do.
Aspen Funds also has investments that purchase mortgage notes from hedge funds that want to offload the risk.
The notes have a chance at defaulting, but Aspen Funds said it understands that people who fall on tough times are not necessarily investments. 
The fund has been successful in buying notes that others decide they would rather not deal with. Seven full-time workout experts are on hand at the firm to mitigate any losses on distressed debt. Because they buy at a discount, they can maintain profits even with defaults. "There's no such thing as a bad note, just a bad price."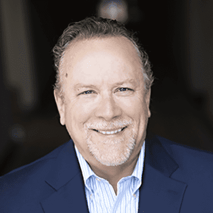 The experts with Aspen Funds are passionate about the market and investing. The leaders of the fund themselves invest in Aspen Funds, so their success is directly tied to the fund's success.
"We're very smart guys, we're finding all of these great investments and want to bring all of our friends along," Fraser said. "Every deal we do, we're putting in our own money — we're not just sales guys."
Real estate is one trend Aspen Funds is continuing to put money into. The fund said real estate will continue to grow as long as there's a housing shortage.
Outside of just living spaces, Aspen Funds also purchases and builds industrial real estate. "There's a second boom coming to industrial real estate. The first boom was from the rise of e-commerce. The next boom is re-shoring manufacturing and inventory to the US." The fund said it spends a lot of time ensuring every decision it makes is the right one.
"I became passionate about understanding not the waves of the stock market, but the tides of the market," Fraser said. "There are things that are very predictable. I can't tell you what the stock market is going to do this week, but I can tell you what megatrends are going to be profitable over the next 5, 10, 15 years."
Prioritizing Due Diligence and Research
Aspen Funds takes its due diligence seriously, but it also knows when it's time to strike. The fund's research led Aspen Funds to find new revenue streams to give investors returns on their investments.
Aspen Funds said it realized that the people who do make money during a crisis are debt people. In light of that information, the fund bought distressed debt in the depth of the great financial crisis and invested safely with big returns.
"We figured it out, we basically cracked the code," Fraser said. "We had really nice returns to our investors, about 50% in returns. And our metrics proved that our model was right."
The fund said it offers 8.59% annual returns paid in monthly regular distributions and has never missed a payment – even during the pandemic.
The fund has advanced underwriting metrics that measure an area's price-to-rent ratio. The ratio works like a price-to-income ratio, but specifically looks at mortgage payments. If the mortgage payment is less than what the homeowner would pay in rent, the homeowner won't want to leave.
Aspen Funds has more than 1,300 mortgage notes in its possession, and in just the last quarter, 100 of them were paid off. Anytime someone sells a home or refinances, Aspen Funds also makes money from that. That kind of liquidity also means they can offer liquidity options to investors, allowing quarterly redemptions.
Ninety percent of borrower defaults end in full reinstatement. But even those that don't are still profitable. Of the 40 of the notes with completed defaults since 2017, but the fund said it still gets a 35% profit on defaulted loans because of its purchase discounts.
"We've designed it in a perfect way," Fraser said. "When we are passionate about an area of investment, we keep growing in that area. So that's our core – distressed debt."
Making Alternative Investing More Accessible
Aspen Funds got its start from founders who wanted to take control of their investments and finances. Fraser said it's not easy to become accredited, but the fund is investing in ways for more people to get involved.
The fund's website has a banner right on the bottom with the latest episode of its podcast "Invest Like a Billionaire." The podcast teaches people how to get out of public markets and look into private alternatives.
Fraser said he's passionate about training people how to navigate alternative investments. And Aspen Funds doesn't just want to tell people what to do, it wants to show them what to do.
"Everyone has access to all of our webinars that show how to understand everything that we're doing," Fraser said. "The comprehensive webinars and podcasts put on a great display of how we are making money."
Accredited investors can join with a minimum buy-in of $50,000. The money has to stay with the fund for at least one year, and the fund is IRA-friendly.
For those who are not accredited but still want to get in, the fund is looking into providing hybrid investment offerings. Aspen Funds will put together a 506(b) fund, which makes issuers of securities exempt from the registration requirements.
Investors in the fund, however, have to have had a substantive prior relationship with Aspen Funds to join. There is currently a waiting list to get into the program.
The funds are not risk-free, but Aspen Funds said they work to make it about as close as you can get. All of the fund's investments are asset-backed.
After 30 days of having the 506(b) open, the fund can move those investors into the main investment fund. This method is how Aspen Funds plans to get more people involved.
"We have no problem doing it and letting the little guy play, which I'm passionate about," Fraser said. "I wasn't always an accredited investor. These are the best investments on the planet and so few people can take advantage of it."