Our experts and industry insiders blog the latest news, studies and current events from inside the credit card industry. Our articles follow strict editorial guidelines.
In a Nutshell: Many Americans don't invest, and a significant number of those who do have small portfolios. Bumped aims to change that by partnering with financial institutions and companies to offer rewards to encourage consumers to invest more regularly. The platform allows banks to offer loyal customers stocks instead of traditional cash back as rewards. Companies can do the same, and customers can even earn brand stock for spending a certain amount of money at a retailer. Bumped pilot programs have already demonstrated that the system drives both investments and brand engagement. 
A significant disparity exists when it comes to stock ownership. The wealthiest 10% of Americans own about 89% of all stocks, while the rest of the country owns little to no stock. 
Certainly, the COVID-19 pandemic democratized stock ownership, as millions of new stockholders flocked to digital apps to invest in the market. But these new investors — who only have an average of $4,500 in their portfolios — are not overtaking wealthier stockholders who hold more considerable shares.
Small-scale investors are still looking for a way to gain a foothold in the stock market. At the same time, the industry is trying to draw in first-time investors.

Bumped offers businesses and financial institutions a solution through its rewards platform. The company believes that rewards can motivate users to invest while increasing the brand loyalty of a business or financial institution. 
Bumped was founded by successful fintech entrepreneur David Nelsen in 2017. His first venture was a company called Gift Tango, which brought digital gift cards to market. Nelsen spent his formative entrepreneurial years in the loyalty and incentive space. 
Nelsen said he had always been curious about innovations in the rewards space, so he decided to experiment with the idea of using rewards to encourage customers to invest. He also believed those investments could spur brand loyalty. 
He founded Bumped to explore that premise, and spent the next three years running a pilot to prove his hypothesis. 
"We really wanted to test what stock rewards can do for consumer behavior," said Amy Dunn, Bumped's CMO.
Investigating Rewards-Driven Investment 
Nelsen and his team launched the market pilot in 2017 to gain insights about customer behavior related to rewards and stock-buying. Information on how rewards affected customer stock-buying was limited prior to that.
"There was one study that was done in Helsinki years ago, wherein consumers of certain brands then purchased shares of stock. The author studied the impact of owning the brand and that reduced cross-spending and increased positive word of mouth," Dunn told us. 
The Bumped team spent 2018 to 2020 exploring the idea to prove the relationship between stock ownership and brand loyalty. It worked with around 13,000 consumers and 65 brands to see what would happen when consumers were rewarded with stock.
"When customers are getting actual pieces of stock, they aren't getting points to a share. They're not getting a credit for a share. They are owning a small piece of that stock," Dunn said.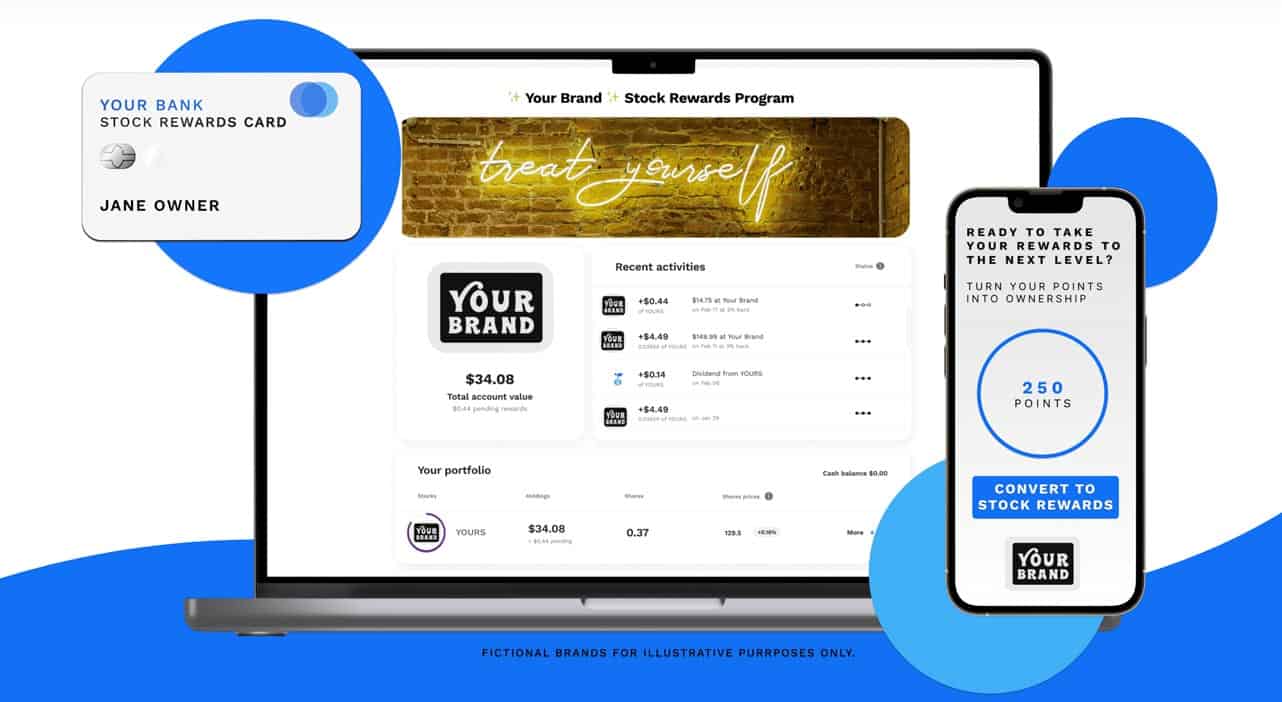 Ultimately, the Bumped team ended up partnering with Columbia School of Business for a data study that offered proof of the effectiveness of stock rewards. 
Results from the study revealed that 80% of cardholders, on average, said they would spend more if their bank offered something similar. What's more, the average ROI for participating brands was around 23 times cost. 
Stock rewards were proving to be a win-win for both brands and consumers. Stock rewards help brands increase their customer loyalty while offering customers a simple way to enter the stock market or expand participation. 
"You're getting something back that builds that rapport and relationship. I talk a lot about the difference between traditional transactional rewards and relationship-building rewards. To me, that's the biggest difference," said Dunn.
Offering Three Types of Rewards for Consumers 
Bumped began partnering with brands and banks in 2020, and over these last two years, it has developed three core concepts that have helped it gain a lot of traction. 
The first is its core reward concept. When consumers engage in a specific behavior, they receive something in return. For example, if they eat at Denny's, they can get a percentage back of Denny's stock. That, in turn, builds affinity.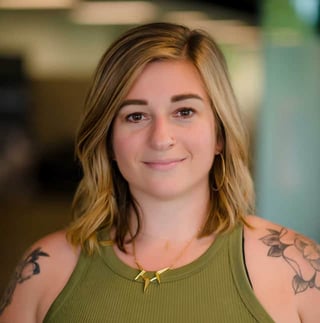 "It's very simple for the consumer to follow. It's very easy for the brand partner to track the shift in consumer behavior from before to after, because they've linked a card," Dunn said. 
But consumers don't earn rewards just through their transactions. Rewards are also provided to encourage actions, including downloading a mobile app. 
The second core concept is redemption, something the Bumped team launched a few months ago. This offering makes it as easy as possible for a brand or financial institution to take a customer's existing points, miles, or other program currency, and convert it into fractional shares of stock.
"Those allow a brand or a bank to participate without having to build something on to an existing program. That was the result of a lot of conversations with customers who say, I love this idea, but I don't want to compete with my own loyalty program,'" said Dunn. 
The third core concept is Bumped's brokerage service, which involves taking Bumped's built-in broker and the technology it has built around that and helping other companies build the offering into their own programs.
"We could help them build smoother onboarding. There's all kinds of tech and resources that we have the regulatory compliance and general marketing expertise to help them bring to life," Dunn told us.
Bumped Connects Customers, Brands, and Banks 
Bumped has already partnered with large financial providers and Fortune 500 companies that want to offer customers stock rewards — in addition to traditional rewards, including cash back, airline miles, and charitable donations. 
One Bumped partner is a midsize bank located in Utah. It just removed the wait list for its checking product that has a 1% stock back reward. Now, the bank is considering how else it can incentivize investing.
"From a brokerage service perspective, Bumped could build in something like a roundup percentage for them," said Dunn. 
The Bumped team also encourages financial institutions and companies to consider how they can achieve the most good for their customers. 
"Especially with the current economic state, giving back in the ways of financial wellness is a valuable piece to connect with your customers and say, 'We know what's happening,'" Dunn said. 
Watch on
Customers can start thinking about ownership as a concept and consider the pride that comes with owning stock in one of their favorite brands. This attitude can make consumers more aware of which brands they support. 
"I think one of the ways for brands to align incentives is to say to their customers, 'You're a part of our brand. That gives us some accountability to you, and it gives you some accountability to us and the relationship gets stronger from there,'" Dunn told us. 
Bumped certainly is a disruptor in the rewards space. And by encouraging consumers to invest in their favorite brands, the company helps businesses and financial institutions drive loyalty and boost consumer participation in the stock market. 
"Brands and banks can help people learn how to build wealth and hopefully take better care of their own financial wellness over time. It ends up coming down to that. People feel like they're a part of something, and that ends up shifting behavior more than just the fact that their investment could hypothetically grow over time," said Dunn.