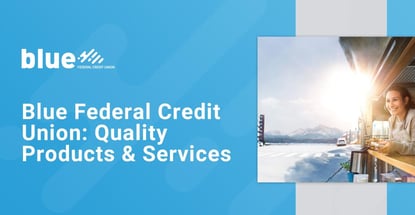 In a Nutshell: Blue Federal Credit Union can trace its roots back to 1951 in Cheyenne, Wyoming. Over the years, the institution has expanded its footprint and membership while maintaining the competitive rates, personalized service, and community engagement that were among its founding principles. Today, Blue Federal Credit Union provides a full range of modern financial products and services, including credit-building products like its secured credit card. It also promotes financial literacy through a number of avenues. The institution also supports the community through monetary donations and volunteer efforts.
The credit union movement in the U.S. got its start in the early half of the 20th century when people across the country were seeking an alternative to traditional banking institutions.
By the early 1950s, the movement had caught the attention of a group of civilian personnel looking for a different way to bank at F.E. Warren Air Force Base in Cheyenne, Wyoming. The group established Warren Credit Union to help each other achieve more than they could on their own.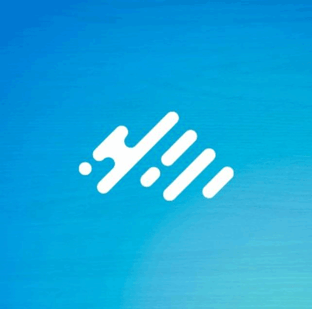 "Over the course of 65 years, Warren Federal Credit Union established roots and built trust with military and community members throughout the greater Cheyenne area," according to the organization.
The institution grew to five branches across Southern Wyoming, garnering multiple accolades while expanding its member base.
In 2016, Warren Federal Credit Union merged with another long-running financial institution, Community Financial Credit Union, to form Blue Federal Credit Union.
"From 2016 to the end of 2019, growth at Blue Federal Credit Union exploded," according to the organization. "New members said that their reason for joining was that Blue aligned with their goals and helped them achieve them. Over 25,000 new members were introduced to Blue within those three years."
Today, Blue Federal Credit Union has more than 100,000 members, 18 physical locations, and over $1.4 billion in assets. Most members are based in Wyoming and Colorado, but the credit union maintains members all over the world.
We recently chatted with several Blue Federal Credit Union representatives about the institution's banking products and services, financial literacy initiatives, and community involvement.
A Suite of Credit Cards to Suit a Variety of Needs
Blue Federal Credit Union maintains a forward-thinking philosophy, according to the institution, and aims to meet the needs of members today and anticipate future needs. The credit union offers a full range of modern banking products and services that include competitive rates and attentive customer service.
Here, we focus on Blue Federal Credit Union's credit cards.
"I think what's really unique with our credit card offerings is that we have a few different options," said Ashley Garcia, Business Development Specialist. "We have a rewards card where you can earn cash back. You can use those points toward any aspect of what you're looking to do."
Cash back remains a popular option with credit union members, she said, but travel points are also an attractive option for many people.
"What's unique to our program is we have a relationship rewards program in which we reward our members for the more products they have with us, the more total balances they have with us, and their years of membership," Garcia said. "So, based on that, you can actually increase your rewards."
Members who are at the highest level of rewards — the sapphire level — will earn 1.5 times more points than the standard reward level.
"It's the same thing with dividends," Garcia said. "You can actually earn on our checking account, ranging from 1% to 3% based on that tiered level."
"As far as credit cards go, we also offer a fixed rate credit card that has a pretty competitive rate starting out," she said. "And that's kind of unheard of, I think, in most financial institutions — to have a fixed rate credit card option as well."
Blue Federal Credit Union also has a secured credit card geared toward younger members who are establishing and building their credit. This option is also beneficial for people who may have made some financial mistakes in the past and are working on rebuilding their credit.
Financial Literacy Efforts Aimed at Every Age Group
In addition to offering competitive rates and an impressive suite of products and services, Blue Federal Credit Union also provides financial literacy resources to its members and the community at large.
Garcia discussed the credit union's financial literacy offerings and how it persevered in the face of the COVID-19 pandemic.
"This year, with COVID, we changed our mindset on how we were going to do financial literacy classes," she said. "We were really focusing on our select employee groups and those partners where we could go to lunch-and-learns and familiarize their employees with financial literacy."
Of course, with the pandemic, in-person lunch sessions were no longer feasible.
"What we decided to do was to launch COVID-specific virtual financial literacy seminars that were on topics like how to budget during tough times and protecting your credit during the pandemic," Garcia said.
The credit union has also made these virtual seminars available for free to the public via the institution's website. It also expanded the subject matter the classes cover, to include mortgage-related topics like tips for first-time homebuyers.
Blue Federal Credit Union made a point to connect with members to see if they are in need of one-on-one financial coaching or other in-depth financial literacy resources, Garcia said.
"We realized there were some technological challenges for some members," she said. "We want to continue moving forward with the virtual seminars — we feel there's a huge benefit from that. But there is also a huge need to get back to doing things in person just to keep that high level of engagement."
Public Relations Specialist Melody Fenton also provided insight into other aspects of the credit union's financial literacy efforts.
"Another great thing we're doing right now is that we're getting ready to launch in April — along with CUNA — National Youth Month," she said.
This will include providing weekly seminars for parents to help them better coach and train their children of all ages to learn smart money habits early, Fenton said, to help them avoid financial mistakes in the future.
The Blue Foundation Focuses on Supporting the Communities the Credit Union Serves
Community Development and Engagement Lead Chandler Elmore addressed the ways in which Blue Federal Credit Union demonstrates its support for the communities it serves.
"The amount of giving that we give to our communities is one thing that's going to set us apart," Elmore said. "We punch way above our weight considering our size and reach and how much we get back."
Elmore offered up two recent examples.
"When COVID started, the idea was launched that we would give a $200,000 match immediately — just like that — to nine community partners throughout our footprint in both Colorado and Wyoming," he said. "The month-and-a-half campaign resulted in a match that totaled $525,000."
Watch on
The credit union also partnered with the American Red Cross of Colorado and Wyoming for a $200,000 match program to support victims of major wildfires that devastated large portions of the states in 2020, Elmore said. The campaign ultimately raised $437,000.
"In total, we got just under $1 million in community give back," he said. "And that's not even including our Blue Foundation supporting budget. If you total them all up, we gave just under $2 million to our communities. And that's just the monetary portion. That doesn't even touch the volunteer hours we did during the pandemic."
The Blue Foundation is an independent nonprofit charitable organization that was established to support local nonprofit causes that keep the community and its members strong, financially stable, and healthy, according to the foundation website.
"We prioritize funding and volunteering for local non-profits and causes that our members care about. In fact, we even give our employees paid time off to volunteer," according to the foundation. "For every donation dollar the Foundation receives, Blue FCU matches it at up to 80%, significantly multiplying the money the Blue Foundation has to do good."
Advertiser Disclosure
CardRates.com is a free online resource that offers valuable content and comparison services to users. To keep this resource 100% free, we receive compensation for referrals for many of the offers listed on the site. Along with key review factors, this compensation may impact how and where products appear across CardRates.com (including, for example, the order in which they appear). CardRates.com does not include the entire universe of available offers. Editorial opinions expressed on the site are strictly our own and are not provided, endorsed, or approved by advertisers.