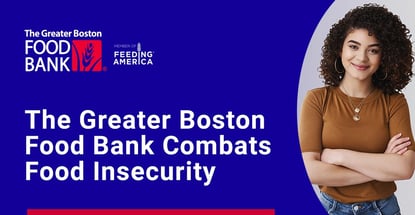 In a Nutshell: Food insecurity can be the root cause of social inequality and unrealized promise. Without consistent access to nutritious food, people often struggle to survive, much less achieve their full potential. In Eastern Massachusetts, The Greater Boston Food Bank (GBFB) works with hundreds of partners to distribute millions of meals to community members each year. The nonprofit strives to fill systemic gaps in the food distribution system, and it relies on donations to feed hungry people in nearly 200 communities.
Danielle Degnan pivoted to a career as a fundraiser in mission-driven nonprofit organizations after starting her work life as an engineer. While working at the Salvation Army in Massachusetts, she learned firsthand how important The Greater Boston Food Bank (GBFB) was to securing and distributing nutritious food to people in hundreds of Eastern Massachusetts communities.
She learned that when struggling people are hungry, it is more challenging for them to focus on the social services designed to or available to support them. To be most effective, food insecurity needs to be addressed first.
"It's become clear to me that if you feed people, then they can begin to thrive. It's the first step towards a heathy and happy life," Degnan said.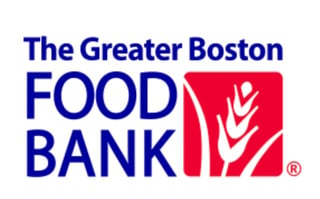 In Eastern Massachusetts, The Salvation Army is one of hundreds of partners that receive food resources from GBFB, where Degnan has served as VP of Development since 2021. As the largest hunger-relief organization in New England, GBFB distributes food to its partners through an efficient supply chain network. The organization is also a leading hunger-relief policy advocate and a provider of training and educational resources.
The Greater Boston Food Bank has become indispensable to alleviating food insecurity as a complement to essential public social safety net programs like SNAP. And individual donations are crucial to that mission.
Anyone can donate directly through the GBFB website, and it counts as a tax write-off. In addition, several card issuers allow consumers to redeem credit card rewards as charitable donations to nonprofits or as statement credits to cover their contributions.
"The work is deep and strong and well-resourced, and the quality, knowledge, and expertise is there," Degnan said.
Building Healthy Lives to Empower Communities
GBFB's origins stretch back to 1974 when founder Kip Tiernan started distributing food to people who needed it from her car. Tiernan was inspired by her grandmother, who opened her home kitchen to feed people in need during the Great Depression. In keeping with that spirit, GBFB operates direct service programs designed to reach people where they are.
"We figure out what's needed for each community," Degnan said.
GBFB's Brown Bag Program provides free supplemental groceries to nearly 10,000 seniors each month. The organization delivers food to senior and community centers, and their staff fills grocery bags for residents with about 15 pounds of food, including meat, dairy, and vegetables.
The School-based Pantries program leverages public schools as distribution centers in areas of need. The nonprofit sets up food on tables, farmer's market style, and the GBFB Community Impact Department ensures each site receives the right mix of nutritious and culturally appropriate food.
Watch on
Mobile Markets work in much the same way, but they are set up in family and community health centers and veteran's hospitals chosen for their proximity to underserved populations. The program targets community health center patients, veterans, WIC program participants, and even community college students.
GBFB also supports public agencies, including the U.S. Department of Agriculture's Commodity Supplemental Food Program (CSFP). It accepts CSFP applications and packages and distributes food boxes at more than 30 partner sites. GBFB also works as a liaison to the federal Supplemental Nutrition Assistance Program (SNAP), which offers cash assistance for food consumption.
"We're a significant part of the fabric of our communities and a source of the resources and expertise they need," Degnan said.
Hundreds of Agency Partners and Distribution Sites
Food acquisition is a central aspect of the operation. GBFB acquires food through food industry partners and financial donations, and in 2021, took in 117 million pounds of nutritious food, the equivalent of nearly 97 million meals. The organization has grown considerably since the 1970s and operates on a much larger scale. GBFB's 117,000-square-foot Yawkey Distribution Center in South Boston is the starting point for resources that journey to more than 600 distribution sites across Eastern Massachusetts in more than 190 communities.
And transporting food to all of those destination points is a complex process. At the Yawkey Distribution Center, GBFB staff and volunteers sort, store, and pack resources that have either been purchased with financial donations or acquired directly through industry partners. These include local providers of fresh produce and farm products.
Then the food goes out on the network, taking various paths depending on the destination and cargo. Sometimes, the organization delivers resources to strategically located satellite locations closer to agency partners. GBFB also delivers directly to partners.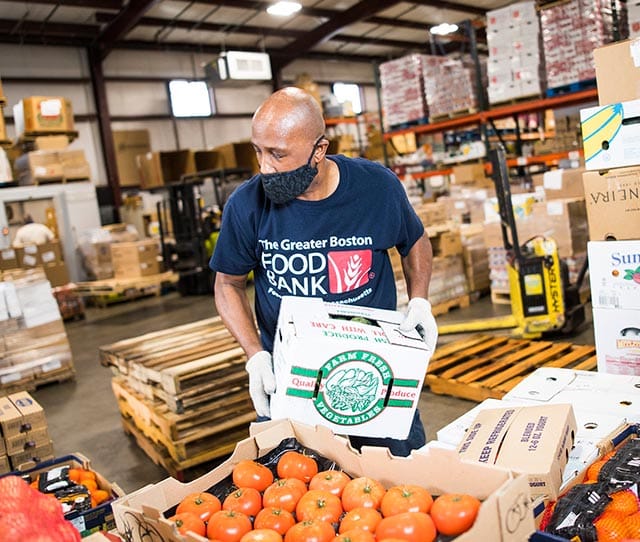 GBFB helped partners develop creative ways to deliver more food safely as the COVID-19 crisis increased vulnerability along the network. For example, it helped set up drive-through distributions for certain populations and implemented social distancing rules.
The onset of COVID-19 also led the organization to emphasize resource delivery via grocery cards — because it is safer, more efficient and still allows for client choice. Another motivation is that for food to be helpful, it needs to be culturally appropriate and available in the communities where recipients live. Grocery cards help accomplish that goal more readily.
"Donors appreciate offering people the dignity and flexibility of securing food at the checkout counter just like everybody else," Degnan said.
Aiming to End Hunger in Massachusetts and Beyond
GBFB is far more than a distribution operation and has a philanthropic track record that dates back decades. The organization is also an education and training provider and a policy advocate at state and federal levels.
On the education front, a team of registered GBFB dietitians ensures that more than 80% of the food the organization distributes meets the highest nutrition standards. The team provides nutrition education programs and resources directly to communities and assistance in obtaining SNAP benefits.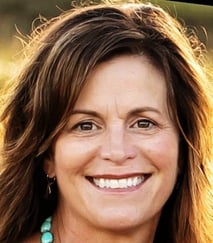 GBFB's Click 'N Cook recipe program encourages households to cook meals at home. Click 'N Cook is an excellent source for wellness information, and GBFB produces a newsletter and a blog to provide more knowledge.
As a policy advocate, GBFB is a member of coalitions, including the Food Bank Coalition of Massachusetts, that maintain a presence at the state legislature in Boston. GBFB advocates for increasing the budget for federal assistance and increasing resources for critical state-based assistance programs, including the Massachusetts Emergency Food Assistance Program.
GBFB also conducts research and analyzes data on hunger relief efforts in Massachusetts and provides transparency as to its own financial status. Donors have peace of mind knowing their contributions help extend relief and build stronger communities.
As a member of Feeding America, GBFB is part of a nationwide network that aims to alleviate food insecurity everywhere. More than 200 food banks and 60,000 food pantries and meal programs work through Feeding America to address the complexities of food insecurity and the social challenges it causes.
The problem isn't going away anytime soon. Still, GBFB and other Feeding America organizations are better equipped than ever to provide relief and influence debate about the purpose and goals of public policy.
"We're an organization that is very smart at what we do and we are always looking to innovate and be better," Degnan said.
Advertiser Disclosure
CardRates.com is a free online resource that offers valuable content and comparison services to users. To keep this resource 100% free, we receive compensation for referrals for many of the offers listed on the site. Along with key review factors, this compensation may impact how and where products appear across CardRates.com (including, for example, the order in which they appear). CardRates.com does not include the entire universe of available offers. Editorial opinions expressed on the site are strictly our own and are not provided, endorsed, or approved by advertisers.