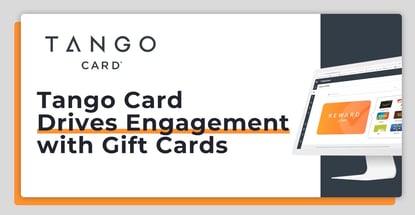 In a Nutshell: People like to feel appreciated, whether it's for a job well done or for being a valued customer. Rewards Genius®by Tango Card® makes it easy for businesses to configure, send, and track gift cards in one simple portal. With Rewards Genius, gift cards can easily be sent as rewards for employees, customers, and research participants. Tango Card prioritizes satisfaction, among the businesses that use the platform and the gift card recipients. And it engages both audiences to learn what they can gain from participating in the program and how they can improve it.
Businesses in nearly any industry can benefit from implementing and maintaining rewards programs. Offering rewards engages the target audience — whether it's employees or customers — and makes them feel appreciated.
Having an employee rewards program can translate into a happier workforce, which leads to greater productivity. A customer rewards program encourages brand loyalty, promotes higher engagement with the company, and can help boost a business' reputation.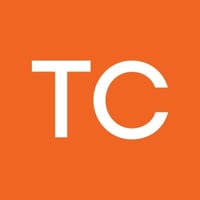 But many businesses are understandably focused on the day-to-day mission of serving their clients and may think they do not have the time or resources to implement a reward system from the ground up.
Companies like Tango Card solve this problem with its Rewards Genius product. The portal provides businesses with an easy-to-configure framework to launch and maintain their own rewards programs.
Tango Card was established in 2009 as a gifting app after a simple, but revelatory moment for Founder David Leeds, Tango Card's Director of Product Elliott White told us.
"He opened a drawer, and a stack of unused physical gift cards was in there, and he thought, 'There has got to be a better way,'" White said.
White recently told us about how Tango Card has evolved over the years, how its Rewards Genius portal came about, and how companies can use it to engage employees and customers.
Clients Can Configure, Send, and Track Gift Cards All from One Place
"We started the company really focusing on other software platforms that had a need for rewards to be seamlessly integrated into their offerings," White said. "That includes use cases like employee recognition and customer engagement. But instead of going directly to the B2B customers, we leveraged technology partners."
This led to the development and implementation of Tango Card's Rewards as a Service (RaaS) API, which White said still drives a great deal of growth for the company.
"As we continued to grow, we were seeing a ton of opportunities that were not being met in the market to provide a very simple web application-based interface," he explained. "This lets companies who don't need a very complex piece of software (use the platform) for a targeted use case. They really just need to be able to buy the rewards they need to buy."
The Rewards Genius portal, which the company launched in 2018, fulfills this need in the market.
"The hypothesis has definitely been proven to be true," White said. "I think we've established a really good product market fit for specific business users who just need a very straightforward, simple way to purchase reward incentives for their employees and customers."
Rewards Genius provides a convenient way for businesses to configure, send, and track gift cards as rewards for employees, customers, and research participants, all in one place.
Some of the program highlights include self-service ordering, email configuration to attach your brand to every reward, account management, program reporting, and funds management.
Of course, for customers who have more sophisticated needs or for a very advanced employee recognition platform, Tango Card will work with clients to find the best solution, perhaps with its API or one of its technology partners, White said.
"We're really just focused on making the sending of rewards as easy and seamless as possible," he said.
Offering A Variety of Reward Options to Fit User Needs and Preferences
As a comprehensive rewards program infrastructure, Rewards Genius also takes into consideration the needs and preferences of the people who will be receiving the rewards.
"We have a really strong hypothesis around the 'awesome to receive' side of the equation," White said. "We're big believers in choice. We are obviously big believers in the power of a curated selection of closed loop gift cards. We also have a selection of open loop cards available as well."
White said the marquee product on the recipient side of Rewards Genius is called Reward Link, which essentially lets the recipient choose the gift card they want.
"We take the fretting over exactly which kind of card product is best for the recipient out of the hands of the sender and instead say 'What is the right amount for your use case? Is it appropriate to send $50? Is it appropriate to send $5?'" he said.
Focusing on the amount makes it easier for the sender, White said.
"Then we'll put the choice of exactly which card product is going to be most appropriate for the recipient in the hands of the recipient," he explained.
Reward Link comes standard with a choice of more than 350 global gift cards from many of today's most popular and well-known brands.
"We're huge believers in digital transformation," White said. "We're strong advocates of the importance of a digitally delivered reward experience. We have provided our customers with a variety of ways to customize that experience for their users."
This includes everything from options within the email template itself to the website from which the user selects rewards.
Businesses can also customize the branding and look of the gift cards. Rewards can be emailed or mailed to recipients, and can be configured to be redeemed digitally, printed out, or presented as a plastic gift card.
Valuing Feedback from Customers Who Purchase Gift Cards as Well as Recipients
White said Tango Card values hearing about user experiences, both from the gift card sender and the recipient.
"We regularly survey our customers," he said. "That's just a regular part of doing business for us. We have the recipient experience, which is really focused on the receivers of the gift cards, and we have the customers who are purchasing the gift cards. We focus equally on listening to both segments."
Tango Card makes it a point to garner feedback from gift card recipients to understand what is most compelling to them about the program.
"And we really see it as our job to drive those insights back to our customers instead of just saying, 'Well, our customers are the ones who are paying us money, let's just do what they want,'" White said.
Watch on
Tango Card views itself as uniquely positioned to listen to all recipients and learn what experiences are engaging for them and which ones aren't. The company then draws further insights and delivers those back to customers.
"We do that through surveys as well as direct interviews," White said. "We'll actually get on the phone with our recipients and watch them use our products. And then on the customer side, we do quarterly executive business reviews with all our enterprise customers. We do product ride-alongs with them as well."
The company also employs analytics to measure the impact of its reward programs, he said, which helps Tango Card ensure that it is creating a compelling experience on a day-to-day basis.
Tango Card, its Rewards Genius portal, and other products offer a solution to fit nearly any business looking to boost employee or customer engagement while showing appreciation.
Advertiser Disclosure
CardRates.com is a free online resource that offers valuable content and comparison services to users. To keep this resource 100% free, we receive compensation for referrals for many of the offers listed on the site. Along with key review factors, this compensation may impact how and where products appear across CardRates.com (including, for example, the order in which they appear). CardRates.com does not include the entire universe of available offers. Editorial opinions expressed on the site are strictly our own and are not provided, endorsed, or approved by advertisers.