In a Nutshell: Frontier Community Credit Union in Leavenworth, Kansas, has maintained a commitment to serving members of its community for more than 65 years. The credit union engages with charitable, government, and educational organizations that improve the quality of life and reach the greatest number of people. Frontier Community Credit Union also does its part to deliver financial literacy resources to its members and the community at large through partnerships with Banzai, Military Saves, America Saves, and EverFi. As the U.S. braves the COVID-19 crisis, the organization remains ready to assist its members however it can, including providing programs to deliver financial relief in certain circumstances.
It makes sense that one of the foundational pillars of Frontier Community Credit Union is service.
The Leavenworth, Kansas, financial institution's roots lie in military service, going back decades.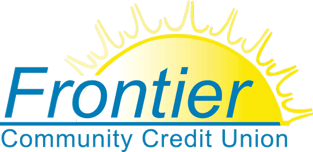 "We were founded in 1954 as the Fort Leavenworth Credit Union, and we were for active military and civil service personnel," said Letha Higgins, Frontier Community Credit Union's VP of Member Experience.
The institution grew steadily over the years and eventually opened its membership to anyone living or working in Atchison County, Douglas County, Jefferson County, Johnson County, Leavenworth County, or Wyandotte County, as well as the immediate family of current members.
The military credit union that held $2,000 in assets in its second year now manages more than $145 million in assets and serves more than 14,000 members.
Higgins explained that Frontier Community Credit Union has always been active in supporting its military members and giving to the community. But several years ago, the institution evaluated its giving initiatives and identified ways to make them even stronger.
"We reassessed our giving guidelines to determine where our support would be the most useful to benefit the community," Higgins said. Instead of simply donating small amounts to any organization that asked for support, the credit union created a strategy that would provide the greatest impact to its communities and go further toward improving the quality of life of Kansas residents.
We recently spoke with Higgins about some of these efforts, its robust financial literacy initiatives, and how the credit union is responding to the COVID-19 crisis.
Charitable Efforts Include the Home for the Homeless Program and a Generous Volunteer Program
Higgins said that Frontier Community Credit Union focuses its charitable giving and volunteer work in the communities it serves.
The organization focuses on projects that significantly improve the quality of life for the greatest number of people. She said priority status is given to education-based and government-based organizations, as well as not-for-profit programs and organizations.
"One of the projects we're really proud of is our Home for the Homeless program where $100 from every mortgage goes toward the community homeless shelter," Higgins said.
The credit union has supported the shelter for several years now and with its help, the shelter, now called the Leavenworth Interfaith Community of Hope, has been able to make significant improvements to its facilities.
"They now have a welcome center that allows people to come in and find out where to get help. Maybe they're looking for food, and the Community of Hope can help them find different pantries," she said. "Or maybe they can guide them to thrift stores around town that give away food and clothing for interviews, things like that."
The shelter also now has a day center where people can find reprieve from the heat or cold during business hours, visit with others, have coffee, and play games, Higgins said.
"We also have other projects, like our Skip-a-Pay program that helps raise funds for United Way," she said. "That amount for 2019 to 2020 is $7,550."
In this program, a portion of each $20 Skip-a-Pay fee is donated to the United Way.
Other efforts include the Surviving Spouse and Family Member Program to support the families of fallen soldiers and the Team Fidelis Grant.
"The purpose of this program is to partner with Team Fidelis, Inc. in their efforts to end the epidemic of veteran suicide by raising awareness, providing a bridge of hope and building camaraderie between veterans and their community," according to the credit union.
Frontier Community Credit Union has also committed to bolstering its participation in community improvement projects by giving full-time employees 16 hours per year of paid time off for volunteer efforts.
"The VTO (Volunteer Time Off) program embodies integrity, dedicated service, financial solutions, anytime, anywhere," according to the organization. "This program will give our employees outlets to make a difference and to gain satisfaction outside the work they do on our members' behalf."
Wide-Ranging Financial Literacy Initiatives for All Ages
Frontier Community Credit Union also provides abundant educational resources to help its members and the community succeed financially.
Higgins said much of the credit union's financial literacy tools are made possible through a partnership with Banzai, a company that specializes in delivering these kinds of resources digitally.
The credit union makes Banzai's resources available to local schools for use in the classroom.
"It doesn't matter if they're a homeroom teacher or finance teacher or a counselor or advisor that's trying to help students," Higgins said. "It can be from elementary school to high school, as well. We've had really good luck with this program in our schools."
She said Banzai also provides resources for a wider audience on the Frontier Community Credit Union website.
"When we offer it through the website, we have additional pieces for all different age groups," Higgins said. "There's something for college students to your parents and grandparents. And it addresses all kinds of things, whether its retirement or other life changes, as well as taxes or things like that."
Some of these resources include in-depth articles on any number of financial topics, budget calculators, and much more, she said.
"They also have these coaching segments that's like a mini educational tour through a specific financial topic," Higgins said. "It could be anything from learning how to balance a checkbook, to setting a budget, or, for elementary kids — learning how to save money."
The credit union also partners with EverFi, Military Saves, and America Saves to bring even more learning resources to its members and the community, Higgins said.
Keeping Member, Employee, and Community Needs in Mind Through the COVID-19 Pandemic
Just as individuals, businesses, and the government are making day-to-day decisions on how to manage the COVID-19 crisis, so is Frontier Community Credit Union.
Higgins said that, with schools shifting to completely online learning models, the credit union is letting teachers know about Banzai online resources they can use for their students.
Frontier Community Credit Union is also working to alleviate the financial burdens of its members.
"We want to partner with you to find solutions during these difficult times," according to the website. "Multiple relief options are being offered if you're feeling financial pressures: 60-day deferment for consumer loans (non-Real Estate secured), 30-day deferment for credit cards, 60-day modification for 1st Mortgages, 60-day deferment for HE/HELOC loans, Emergency Relief Unsecured Loan (ERUL) program."
Credit union CEO Michael Augustine also posted a letter on the organization's website to address how the institution is handling the crisis.
"We want to reassure you that we're here to help with any financial services you need during these difficult times," Augustine wrote. "You can count on Frontier Community Credit Union to be there."
The CEO highlighted the credit union's online banking services that serve many of the average member's needs but assured members that the credit union is still there for them.
"If you need to visit one of our branches, our dedicated staff stands ready to help with any needs," he wrote. "While our lobbies are now closed except by appointment only, we encourage you to use the drive-through or ATMs."
He added that the credit union branches and all other facilities are being fully sanitized, and the organization is following the latest health protocols and directives to keep employees and members safe.
Higgins said he also told employees that they can rest assured in knowing that they are not going to be furloughed.
Ultimately, Frontier Community Credit Union's response to this difficult crisis is consistent with its everyday mission — to serve its members and communities as best it can.
Advertiser Disclosure
CardRates.com is a free online resource that offers valuable content and comparison services to users. To keep this resource 100% free, we receive compensation for referrals for many of the offers listed on the site. Along with key review factors, this compensation may impact how and where products appear across CardRates.com (including, for example, the order in which they appear). CardRates.com does not include the entire universe of available offers. Editorial opinions expressed on the site are strictly our own and are not provided, endorsed, or approved by advertisers.