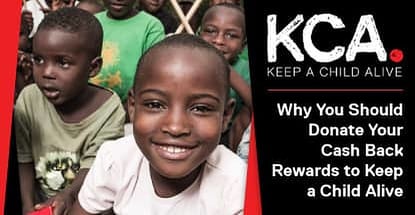 credit card news
Our experts and industry insiders blog the latest news, studies and current events from inside the credit card industry. Our articles follow strict editorial guidelines.
In a Nutshell: Sub-Saharan Africa is home to one-tenth of the world's population, but people there account for more than 70% of the world's HIV/AIDS cases. Over 2 million of those infected are children. Grammy Award-winning singer Alicia Keys partnered with Leigh Blake in 2003 to create the nonprofit Keep a Child Alive to provide help to people in Africa and India so they could access medicine that would keep them alive and from needlessly dying. To date, the foundation has raised tens of millions in donations to fund community-based programs that keep children, women, and families living with and affected by HIV in clinical care and support vulnerable children.
Celebrities have a massive amount of power at their disposal. Their choices can cause shifts in consumer markets, changing trends in style, language, and lifestyle. Many A-list celebrities use their power to create charities that fund causes close to their hearts with the support of their fans and admirers.
While some of these charities do great work, others are poorly managed and funded, and fail to succeed as the founder intended. Some, though, transcend good and bad, and become a genuine movement that brings about change.
has 15 Grammy Awards on her mantle, but possibly one of her biggest source of professional pride is the work she's done to place her Keep a Child Alive nonprofit charity in the public consciousness.
Co-founded in 2003 by Keys and Leigh Blake, Keep a Child Alive aims to realize the end of AIDS for children and families by combating the physical, social, and economic impacts of HIV in four countries in Africa and India.
"We're unique because we fund and provide technical support to community-based programs in Africa and India that were created by some real pioneers who are working with children with AIDS and their families," said Steve Mendelsohn, Executive Director of Keep a Child Alive. "We not only provide our partners with financial assistance, but we also help them to improve the quality and expand the reach of their work. Our grantees are in their own communities where they are working to address local needs, making the work we support 100% relevant to the people they help."

The inspiration that led to Keep a Child Alive's creation came from a trip Blake took to the family care clinic she helped fund in Mombasa, Kenya. A woman named Anne brought her 3-year-old son Brine into the clinic for medical care, refusing to leave until she received the "drugs that you have in America for your children."
Those drugs, which cost $12,000 a year through the New York University AIDS Research Department, were eventually funded through donations from Blake and her friends, including Keys.
The foundation raises awareness about the 26 million people who have been already died from AIDS in Sub-Saharan Africa alone, and the millions more who are threatened and orphaned by the disease. More than 1.9 million children under the age of 15 in the region are currently living with the disease.
"Today there are drugs available that make HIV a manageable disease," Mendelsohn said. "But when Keep a Child Alive was founded, the drugs in the countries where we work were not available. We were concerned about getting the drugs out there, so Keep a Child Alive was created to provide access to those medications. Today, our work focuses on keeping people in care because HIV treatment is life-long. We have expanded our work to include many aspects of people's lives and wellbeing, and we aim to get to the point where people can care for themselves and manage their health."
We're highlighting Keep a Child Alive's work as part of our series on ways consumers can donate their credit card rewards and receive tax advantages while helping a worthy cause.
Treating the Person, Not Just The Disease
Keys' connection to the charity gives it a much wider megaphone to amplify its message.
"Because of Alicia Keys' connection to music, we understand the opportunity to bring music, storytelling, and yoga to these programs, which has allowed us to help treat the whole person and not just their HIV condition," Mendelsohn said. "We have seen that the arts enable people and their communities thrive and live productively."
Mendelsohn said the charity's ability to raise millions for HIV/AIDS care and support since 2003 stems from its connection to two worlds that are separate, but equally sincere in their intentions.
"There are two aspects to what we do that attract attention — we have the connection to Alicia Keys and the connection to HIV," he said. "People come to us through both channels. Some want to support the cause of ending HIV and others are Alicia's fans who want to spread the word of what she's doing because they believe in her."
Education is Key to Providing Life-Saving Care
Mendelsohn said Keep a Child Alive's efforts overseas extend way beyond fundraising.
"We've learned that the people living with HIV need support to take their daily medication as prescribed so they can be as healthy as possible," he said.
"One of the main barriers to treatment is that people are afraid to tell other people that they are infected. We work in communities to make people understand that HIV is manageable and controllable and doesn't have to be a death sentence," Mendelsohn said.
AIDS is Still at an International Crisis Level
Although Keys, Blake, and Keep a Child Alive have raised millions in donations to help fight the spread of HIV/AIDS around the globe, Mendelsohn stressed there is still much work to be done.
"Even though there is now HIV treatment, AIDS is far from over," he said. "AIDS is the number one killer of adolescents in Africa, and U.S. government funding is being cut. It's critical for people to not turn their back on people living with HIV around the world who really need our help."
Sub-Saharan Africa contains one-tenth of the world's population but is home to almost 70% of all people living with HIV. Since Keep a Child Alive was founded in 2003, the availability of life-changing medications has increased more than eightfold.
Keep a Child Alive has a dedicated website for accepting donations in any amount.