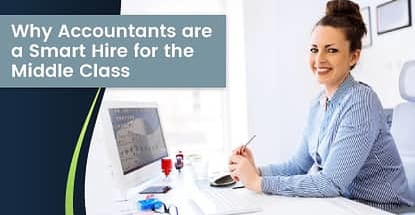 credit card news
Our experts and industry insiders blog the latest news, studies and current events from inside the credit card industry. Our articles follow strict editorial guidelines.
In a Nutshell: Everyone needs help now and then — but sometimes realizing you need help is the hardest hurdle to jump. While many consumers and small business owners think accountants and CPAs are only for the ultra-wealthy, their services help people of all incomes create savings and trim expenses. The Pennsylvania Institute of Certified Public Accountants (PICPA) is one of the longest-running member-based groups for accountants and CPAs and offers opportunities for professionals in the field to advance their education and understanding of the ever-evolving accounting standards and tax laws. We spoke with PICPA member Judy Herron, a CPA with the firm Markovitz, Dugan & Associates in Pittsburgh, to find out why accountants are important for individuals in all stages of the financial life cycle.
Accounting professionals have wrestled for years with the incorrect assumption that their services are only for the wealthy. When people think of accountants, they picture someone hunched over a desk in a large room smelling of first-edition textbooks and dotted with stacks of handwritten notes pertaining to the bank accounts of people with so much money they can't count it all on their own.
Like most things in life, the perception is not the reality.
Certified public accountants (CPAs) handle the accounts of individuals and businesses with assets of all sizes. In many cases, the people who could most use a CPA think they cannot afford one, but many financial mistakes made without the advice of a CPA can be much more costly than to pay for professional services. That's a cycle the Pennsylvania Institute of Certified Public Accountants (PICPA) has worked to break since 1897.
PICPA is an association for Pennsylvania-based accountants and CPAs that provides resources on current best practices in accounting standards and tax law to helps its members make informed decisions. PICPA is one of the longest-running and most respected organizations of its kind with more than 120 years of active service to finance professionals in the state.
"The Institute is the place where the theory of accounting meets the reality of accounting," said Judy Herron, a PICPA member and CPA with the firm Markovitz, Dugan & Associates in Pittsburgh. "There are people there who can translate back and forth between those two, and having a lot of practice in it is very valuable because although accounting may not be the oldest profession, people have been counting money for a really long time."
Herron's firm specializes in business accounting, but PICPA members as a whole cover the spectrum of accounting practice. With so many revisions to the US tax code for individuals and corporations, she said the time is right to find a CPA or accountant who can help navigate your finances.
"The new tax law, even if you're a middle-class person, is going to affect you," she said. "It will affect the amount of withholding in your paycheck, and it may or may not be a good thing for you come tax time in 2019. Certain deductions may not matter anymore."
Income Tax Rate
Income Levels for Those Filing as:
2017
2018-2025
Single
Married-Joint
10%
10%
$0-$9,525
$0-$19,050
15%
12%
$9,525-$38,700
$19,050-$77,400
25%
22%
$38,700-$82,500
$77,400-$165,000
28%
24%
$82,500-$157,500
$165,000-$315,000
33%
32%
$157,500-$200,000
$315,000-$400,000
33%-35%
35%
$200,000-$500,000
$400,000-$600,000
39.6%
37%
$500,000+
$600,000+
Herron said businesses often have similar, clear-cut questions when they meet with her. Most want to know how much money their business has made or how much tax they will owe. The answers, she said, aren't always so cut and dried.
"The challenge in accounting work is that the question you're trying to answer is typically clear — you're looking for a value associated with an account or an activity — but the value in question could be a different number based on who is doing the asking and what purpose that answer serves," she said. "Sometimes you need very specific expertise to get to that specific right answer."
That knowledge can only come from someone who has the proper experience and knowledge in current tax laws and accountant standards and knows what to look for within financial records and bank statements.
CPAs & Accountants Must Meet Strict Standards
Becoming a CPA isn't as simple as taking a test or having really proficient college math scores. Candidates for certification must pass a national licensing exam, and pass specific state licensing requirements, after a certain amount of accounting education is complete. Candidates in Pennsylvania must also spend at least one year working under the direct supervision of another licensed CPA before they can earn their own CPA designation.
Pennsylvania CPAs must complete 80 credit hours of continuing education courses every two years to maintain their license and stay current on new issues and regulations concerning the industry.
"There are so many changes happening with accounting standards and tax laws," Herron said. "If you're a small business owner and you want to borrow money, your financial statements better be in good order and your taxes better be correct."
Herron said those necessities are precisely why small business owners and individual entrepreneurs are best served with accounting help instead of going at it alone.
"While a lot of business owners are very wealthy, quite a few are not and are just trying to get to the end of the year and be able to pay their mortgage and pay their employees," she said. "There's a lot of complexity associated with that which isn't necessarily obvious."
PICPA Members Benefit from a Community of Professionals
PICPA doesn't just collect dues and hold occasional meetings. The Institute leverages its long-standing history throughout Pennsylvania to work with legislators to inform them of the accounting implications that come from decisions they make.
The Institute also maintains open dialogue among all of its members, so individuals with interests in certain disciplines can learn from those with experience in that field.

"A big benefit of membership to the Institute is the opportunity to have a dialogue with other CPAs," Herron said. "That communication could be real or virtual, but it gives you insight into subtleties you may have missed about a new law or new accounting standards."
Those subtleties come in handy for accountants with any specialty, since most new laws and standards are applicable throughout the profession.
"The PICPA also has opportunities for very informal communication, as well as formal classes and committees that work with the legislature on tax laws and accounting standards," Herron said. "There are ways to connect with members of specific committees if there's an area of expertise that you specifically want to drill down on."
Accountants Lighten Your Workload & Provide Expert Insight
Starting a business is hard enough on its own without adding payroll, budgeting, invoices, and other finance-related items to a to-do list. No matter the size or scope of your business, the right accountant can help steer you to where you want to be.
"There's no typical small business owner, other than they're someone with the vision and courage to go out on their own," Herron said. "That's one of the challenges of working in public accounting. You have to be ready for whatever comes. You really have to work to stay up on the latest news and issues."
And since most business owners and individuals aren't able to maintain a constant connection to that news, while staying current in their own professional field, it only makes sense to find someone who can help.
"Accountants are there for the user of the financial statement or the user of the tax return," Herron said. "When they look at that financial information, they know how it came to be and what it means. Having those kinds of standards in the fast-paced world we live in is really important. If a CPA signs a financial statement, you know it's good."