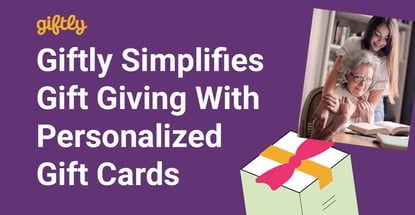 Our experts and industry insiders blog the latest news, studies and current events from inside the credit card industry. Our articles follow strict editorial guidelines.
In a Nutshell: Giftly helps people send personalized gift cards to friends and family with the freedom to spend them as they please. The sender selects an image for the gift card and a recommendation on how to use the gift card. The recipient can receive the gift card in the form of a physical Visa card or as a transfer to a bank or PayPal account. After they receive the funds, the recipient can use the money on the sender's recommendation or for anything else. Giftly provides an easy way to make friends and family happy for the holidays with just a few clicks.
Andy Williams was really on to something when he first performed the song we've grown up hearing as soon as Thanksgiving ends: "It's the Most Wonderful Time of the Year." The holidays hold a special place in my heart as it does for many people. It's when all of my family comes together to celebrate each other, enjoy good food, and, of course, open presents.
Now, as an adult, I still cherish the time I get to spend with family over the holidays. But one part is not as fun as when I was young – the gift giving.
I can never figure out what family or friends want, and I always stress out leading up to the moment when I have to give them their present. Endless questions, such as "Will they like it?" or "Should I have sprang for a nicer gift?" flood my brain.
The easy choice every year is to get them a gift card, but even that can be stressful. Grocery stores have what seems like hundreds of gift cards to every chain you can think of, and it's up to you to choose one that your sister will like.
Gift cards also leave out local businesses and restaurants that families may want to support but can't because the gift card they received is for a national chain. Not to mention that most people don't get the full value of a gift card, leaving a few dollars or cents to rot on the card forever.
Stores know that customers won't use up the entire value of the gift card and profit big time on it. More than $3 billion in gift cards go unused every year, and that money goes straight into the store's pockets.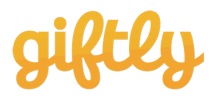 It's an issue Timothy Bentley, the founder and CEO of Giftly, aimed to solve. After he couldn't buy a gift card to his mother's favorite restaurant in a different state, he saw an opportunity to create a universal gift card.
"The restaurant doesn't have a website and is in a small town," Bentley said. "I called the restaurant and I asked them if I could buy a gift certificate over the phone and have it mailed directly to my mom. They very quickly said their point-of-sale system couldn't do it, and I thought, 'Why not? That should be possible.'"
Giftly allows customers to send gift cards electronically or through the mail with personalized messages and images. The sender can include a recommendation on how to spend the gift card. In Bentley's case, he could suggest using the money to go to her favorite local restaurant.
The recipient accepts the gift card and receives the funds through a bank or PayPal account transfer. Senders can also choose to mail a physical Visa card with the funds on it. Giftly's mission is to allow people to send gift cards to friends and family they'll be excited to receive and won't go to waste.
Sending a Gift That Everyone Can Use
When Bentley founded Giftly in 2010, his goal was to create a gift card that everyone would be happy to receive and that they would use. At the time, grocery stores offered a limited selection of national chain gift cards with no local offerings.
Instead of spending time trying to guess what the recipient wants, Giftly provides the flexibility gift givers and recipients would rather have. Better yet, the person receiving the gift card won't have to worry about carrying several gift cards in their wallet or purse they won't use.
Giftly provides the flexibility to personalize the card with a recommendation on how to use it. The sender can include a message on the gift card recommending a local restaurant, salon, or a product to buy with the card.
The gift cards work like cash, and the recipient can spend it however they like. There are no restrictions requiring the recipient to follow the recommendation on the card.
"We found that actually making the gift card work more of a suggestion of where to go is actually a good thing for a lot of buyers," Bentley said. "When people receive a gift and they're told to redeem and use the funds at a specific merchant, a lot of people do, and they enjoy going to the suggested local business. But they can also use the gift wherever they like, so they always get something they want."
Sending the gift card is easy and only takes a few minutes. Giftly even has a demo on its website showing how to send and receive the cards. Giftly can send digital gift cards through email or text message, and redeeming the funds on the card involves a short process.
Recipients input their bank or PayPal account information to have the funds deposited right into their account. Or they can print out the digital card for a physical version on the fly. When not in a time crunch, Giftly can physically deliver the gift card to the recipient via mail.
"Having something that works for all buyers and recipients became increasingly important to us," Bentley said. "We started with just electronic delivery, and now have physical mail delivery, and print-out delivery."
Rewarding Employees Through Corporate Program
Gift giving is not only an issue when it comes to family and friends. Giftly said companies run into similar problems when considering holiday presents for employees.
Corporations often want to reward employees for their hard work, but don't want to give them something they won't like or lock them into just one store. Giftly created a separate corporate portal for companies looking for another option.
Corporate portal customers include Airbnb and Microsoft. The gift cards work the same way as gift cards from the consumer-focused system. Giftly said the cards helped companies boost retention in their employee base.
The COVID-19 pandemic created a boost in business from corporations that sent COVID-relief care packages to employees. Giftly said it has a lot more in store for its corporate portal experience, and upgrades that will make the experience a lot easier are coming.
"They're using Giftly to send care packages to people, where you don't know what the person needs," Bentley said. "They can use them for groceries, but if they need something else, they don't need to use it for groceries. That flexibility was perfect for a lot of these cases."
While senders can recommend any restaurant or local business, it's only a suggestion. Giftly does not need a direct relationship with businesses to have them on site.
Giftly does encourage merchants to claim their listings on the website and join the network to make sending gift cards to their business easier. If merchants do not want to be on the website at all, they can opt out, and Giftly will remove them.
Giftly uses Yelp to populate its merchant list with reviews, average price, and location. Every feature helps create a great buyer and recipient experience.
"You can basically buy a gift card for cities and towns all over the United States," Bentley said. "It can be as specific as a cafe on a certain street, or it could be for any restaurant in San Francisco. The buyer gets to explore their gift as much as they want."
Supporting Small Businesses Around the Country
Another goal Bentley wanted to tackle when creating Giftly is how to support local businesses that don't have access to the same resources national chains do. With Giftly's personalization, buyers can use cards to give more business to local mom-and-pop shops.
Merchants who sign up with Giftly's services can upload their logo and receive access to more customization tools for their specific gift card. Giftly said it sees people using the gift cards as a way to show others that they appreciate them without locking them into a specific store or restaurant they may not like.
A bonus of Giftly's cards is that there's no worrying about a few dollars or cents left over. Recipients can use any leftover cash toward any other purchase because the money is in their account.
With a potential recession looming, people may not have the capacity to use a gift card at a specific restaurant. Instead, they are looking for ways to make ends meet.
"We leave it to the recipient and buyer to negotiate how to use the card," Bentley said. "I think that's how it works best. There are two people doing this gift exchange, and in most cases, the recipient is happy to participate with the suggestion."
Physical gift cards also come with an electronic backup in case the card gets lost. Every purchase also comes with self-service tools that help buyers receive a refund or remind the recipient to redeem the gift card.
Giftly has a support team in-house that can help customers with concerns. Especially during the holidays, Giftly can help create a great experience when it comes to giving presents. Giftly said customer reviews often touch on the emotional reaction recipients of their gift cards have when they know they can use the cards anywhere.
"There's still a lot of room for both innovation and growth," Bentley said. "I think we'll continue to move towards becoming more consumer friendly. Our developments give me hope to be a part of people's holidays and employee appreciation days for years to come."