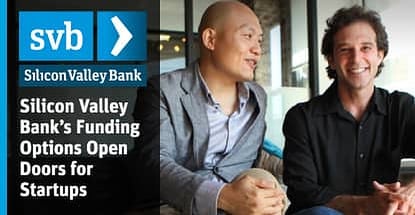 In a Nutshell: Silicon Valley Bank, a financial institution that backs startups in several industries, has helped fund many of the top startup companies in the last 30 years. With headquarters in the heart of Silicon Valley in Santa Clara, California, and offices around the world, the bank has created contacts with foreign businesses and governments that make it attractive to new companies looking to expand. Going beyond geographical boundaries, SVB is a leader among venture capitalists in promoting inclusion and diversity among its workforce. //
An idea is simply an idea until it's put into practice. No one knows just how many world-changing ideas have been lost or neglected over time because of a lack of funding to get them off the ground. Nearly every startup in its early stages struggles with money, the lack of which is the second major cause of failure for a large portion of sidelined businesses.
These problems aren't new to the startup space, but for the last 30 years, Silicon Valley Bank (SVB) has done its part to take some of the stress out of starting a new venture. SVB is a commercial bank with a proven track record of working with the most innovative companies and their investors.
With headquarters in Santa Clara, California, and offices across the globe, SVB has partnered with, or invested in, some of the top startups in the last three decades. With 67% of its clients listed on Entrepreneur's hot tech companies to watch in 2016, 64% of clients on the Wall Street Journal's US Billion Dollar Startup Club, and 78% on the 2016 Forbes Midas list, it's no wonder SVB is a popular choice among startups worldwide.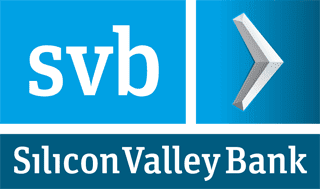 SVB services a range of industries, including software and internet, hardware and infrastructure, life science and health care, private equity and venture capital, and energy resource and innovation. Located less than two hours from Napa Valley, SVB even has banking services specifically designed for premium wine vineyards with its Wine Division.
"We strive to help innovative companies succeed," an SVB spokesperson told us. "At our core, we're a commercial bank. We take deposits, make loans, help companies manage their cash and treasury functions and international banking, like foreign exchange."
But SVB is more than a place to deposit and collect cash, offering SVB Startup Bundles that give new companies and entrepreneurs everything they need to focus on their idea or product. This bundle includes a commercial bank account, payment solutions, and a host of digital banking solutions.
"We have developed a level of expertise that has allowed the bank to provide services that evolve with a company's needs from the earliest stages when we primarily take deposits and make connections, to later-stage companies, when we provide loans and global services," the spokesperson said. "We also offer asset management, valuation services, and private banking/wealth management."
While SVB's focus centers on top industries in the startup space, the company is doing its part to make that space more inclusive to an underserved population.
Diversity and an Inclusive Workforce are Critical to Success
Only 17% of venture-funded startups have at least one female founder, a number that has remained stagnant since 2012, according to a 2017 study. Meanwhile, only 1% of funded startup founders were African-American, another study found.
In 2014, SVB partnered with Enact Leadership to launch a firm-wide inclusion and diversity survey to understand its employees' experiences, interests, and priorities. Survey results prompted the company to establish the Neuroscience of Unconscious Bias workshops in 2015. Since then, the company's goal has been to be a leader internally and set an example for the innovation community to increase diversity and acceptance among its ranks.
"Innovation is global, and it is touching every aspect of our lives, which is creating even more need for inclusiveness of ideas and approaches," the spokesperson said. "Businesses that understand how to incorporate and maximize diverse points of view will create new opportunities for themselves, as well as their employees."
Expanding to Further Serve Startups Outside of the US
Innovation isn't exclusive to American soil. SVB has expanded its base of operations across the continent and overseas, with offices in the UK, Ireland, Israel, and China, including a joint venture bank with Shanghai's Pudong Development Bank. This extended reach has led the company to create vital international contacts that it shares with its clients.
"We're helping our clients expand internationally, and we're serving clients where innovation is happening," the spokesperson said. "We're looking at expanding into other international markets to better serve our clients. Pending regulatory approval, we're working toward being operational in Canada and Germany (in 2018)."
The bank's push into foreign markets comes at a time when many large American companies are struggling to gain footing in thriving countries like China. US giants, including Apple, have made substantial investments in China, but have found little progress as profits in the territory have fallen at a rapid pace. SVB's success in China, and other countries, make it very attractive to startups with their eye on the global economy.
"The knowledge, experience, and networks in the innovation space we've built over three decades, and the pace we deliver our service, make a meaningful difference in our ability to increase our clients' probability of success," the spokesperson said.
That success is demonstrated in the growing number of the company's startup clients that have gone from startup to public offering with SVB's help.
From Startup to IPO, SVB Supports Tech Entrepreneurs
Only 42 venture-backed companies went public in the US in 2016, making it the most challenging year for Initial Public Offerings (IPOs) on the American markets since 2009. That number is expected to increase in 2017, but of last year's total, 58% of the IPOs were companies partnered with SVB.
Part of that success comes from the bank's ability to spot trends and focus on the industries that can withstand difficult times and changes to the world economy.
"We are exclusively focused on the innovation sector and have been for more than 30 years," the spokesperson said. "Because we specialize in working with companies at their earliest stages and supporting them as they grow into mature, large companies, we are able to be flexible and highly responsive to our clients in a way that other banks can't or won't; and to tailor solutions to their needs."
Tomorrow and Today — SVB has Its Eye on What's Next
For 30 years, SVB has carved its niche among the elite startups in the world. The company has developed knowledge, contacts, and a strong financial position, that allows innovators in key sectors the luxury of focusing more on their startup and less on the minute details inherent in everyday business.
The company's Startup Bundles and resources for emerging ideas have helped to author many success stories in that time. As a new generation of ideas approach the starting line, SVB is playing its role in promoting diversity and inclusion in the startup space.
As the worldwide rules of venture capital continue to evolve over time, SVB holds fast to its time-tested strategy to take the next great idea and turn it into the next life-changing startup.
Advertiser Disclosure
CardRates.com is a free online resource that offers valuable content and comparison services to users. To keep this resource 100% free, we receive compensation for referrals for many of the offers listed on the site. Along with key review factors, this compensation may impact how and where products appear across CardRates.com (including, for example, the order in which they appear). CardRates.com does not include the entire universe of available offers. Editorial opinions expressed on the site are strictly our own and are not provided, endorsed, or approved by advertisers.