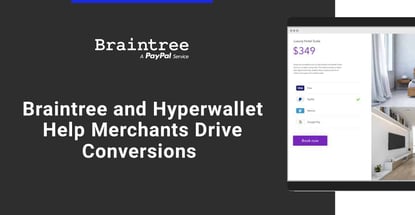 Our experts and industry insiders blog the latest news, studies and current events from inside the credit card industry. Our articles follow strict editorial guidelines.
In a Nutshell: Together, Braintree and Hyperwallet offer a complete payments solution backed by the power of industry giant PayPal. Braintree allows companies to accept payments from a wide range of sources, including credit cards, PayPal, and digital wallets. Hyperwallet, in turn, gives companies flexibility in payouts to vendors, freelancers, and other sellers around the world. PayPal's innovative reputation is driving more SMBs and larger enterprises to adopt Braintree and Hyperwallet solutions. 
When commuters regularly take an Uber to work, they may use various payment methods depending on their financial situations. Some want to pay with Venmo while others prefer PayPal or Apple Pay. 
Alternating between these payment methods is hassle-free for consumers because Uber has partnered with Braintree, a PayPal service that allows apps to accept a variety of payment options. Braintree integrates debit and credit cards, PayPal, Venmo, and digital wallets, including Apple Pay and Google Pay. 
When users pay on an app like Uber, they can choose between multiple payment options. Frequent users can store the various ways to pay with Braintree, so they don't have to enter their account numbers or passwords each time they navigate to a different app.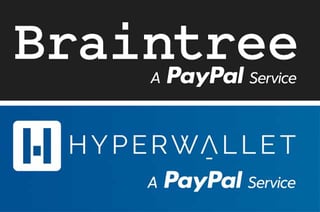 Braintree is a service from PayPal, and the payments giant has boosted its functionality over the last few years. 
"We're helping those merchants leverage the rest of the payments infrastructure with a simple technical integration. Over the last three or four years, PayPal and Braintree together have started to grow into that value chain and become a full stack processor," said Cindy Turner, VP, Enterprise Merchant at Braintree and Hyperwallet. 
Hyperwallet is Braintree's companion pay-out service that aims to simplify payments for sellers, freelancers, contract workers, and vendors. PayPal acquired Hyperwallet in 2019 to offer clients both types of payment services. 
"We power 100% of the payments from the consumers into the platform, and then also help all of the constituents on the platform that are selling services, whether those are small businesses, our vendors, our creators, our drivers. All of those entities end up needing to get paid as part of part of the overall transaction," Turner told us. 
Braintree Is a Global Payments Partner 
Turner said she was interested in working at Braintree and Hyperwallet because the services were scalable and had a high growth potential. 
"I love taking a business that has potential for a high volume and helping scale it with the right processes and the right technology that can make it automated and very dependable," she said. 
Braintree is growing at a fast pace primarily because of widespread merchant adoption. Some of those include Ticketmaster, Airbnb, and Grub Hub. Banks are also part of the Braintree ecosystem. 
Large businesses are not Braintree's only clientele, though, The solution serves the middle of the market, as well. Smaller businesses have also expressed interest in adopting the service.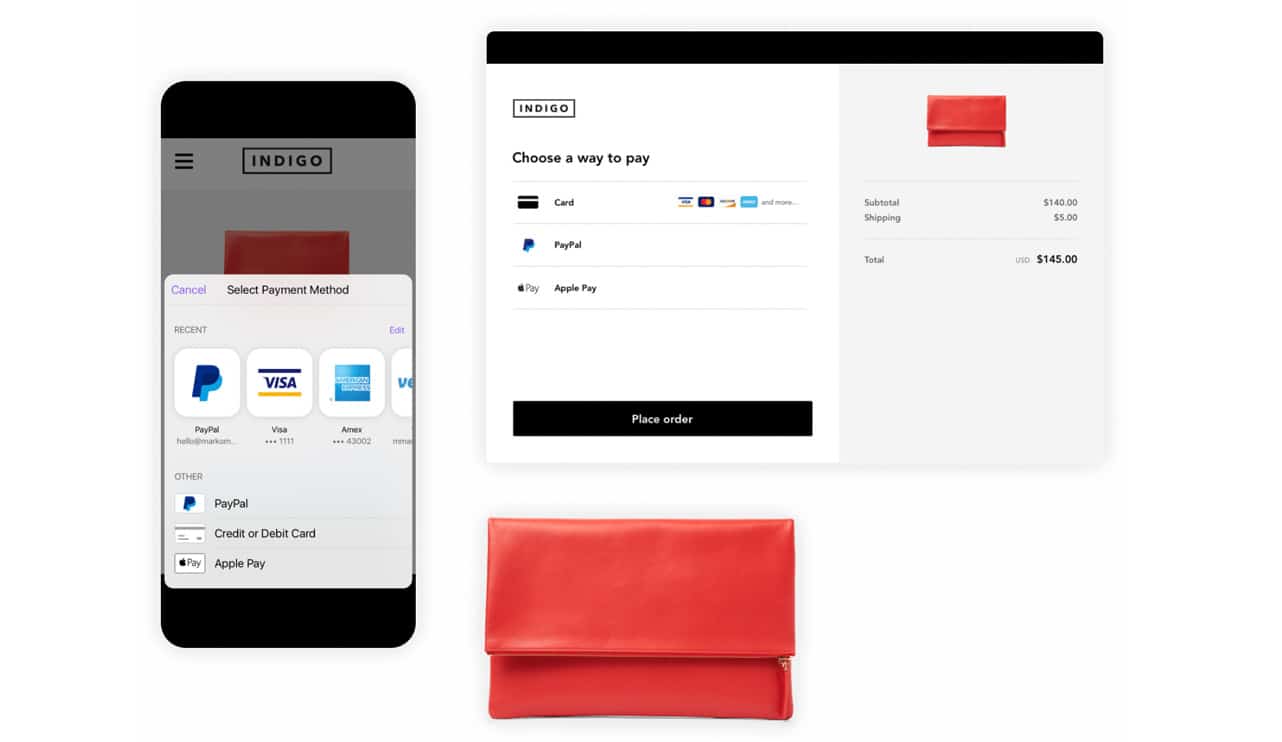 What sets Braintree apart is its tech-first focus, which similar services haven't been able to replicate. When the service was getting off the ground, the team realized that merchants and tech companies sought payment integrations from fintechs that knew how to make the money work and develop funding flows. 
"I love payments because of the ecosystem, because of the handoffs in the value chain. But I wanted to go a little bit more upfront into the tech first," Turner said. 
PayPal's reputation as a trusted provider has helped Braintree take off quickly. It has also encouraged consumers to store their cards or digital wallet IDs in Braintree.  
The company's partnership with Venmo adds more useful functionality for everyday purchases. 
"The Venmo consumer tends to be younger, sometimes only has a debit card, and they have a very different fluency with purchasing online. If they can do that in a Venmo account, share purchases, sometimes with friends, there's a preference for that which leads to a much higher conversion," Turner told us. 
Hyperwallet Offers Scalable Payouts
Braintree sets itself apart from the competition because Hyperwallet transforms it into a two-sided platform that further connects merchants and consumers. Many merchants already use PayPal buttons, so they are more inclined to trust the company's integrations. 
"We already had that entry into the tech stack, as well as into the mindshare of the companies," Turner said. 
Hyperwallet allows marketplaces to provide payouts in 200 currencies quickly and simply. For example, music venues can use Hyperwallet to pay bands for gigs or a retail re-sale marketplaces can payout sellers. 
Watch on
"Another example is you might have a band traveling to and from China, Tokyo, or Latin America. We the consumers are paying in the local currency because they went to a concert in their local market. But then you need to move the money to a traveling entity that wants to get paid in different ways, which is where Hyperwallet comes in," Turner told us.
Another of Hyperwallet's strengths is its strong PayPal-backed balance sheet that tightens the cash flow life cycle
"When you look at some of the other providers out there, they're much more cash constrained because of where they are in the value chain or where they are in their own personal growth," Turner told us. 
With Hyperwallet, companies can enter into client relationships and offer more payment processing flexibility. Hyperwallet can also make those payments available at different times during each day. 
Mapping a New Payments Ecosystem 
Braintree and Hyperwallet meet consumer expectations on how they pay and receive payments. 
And consumers don't need to set aside time to make purchases. Rather, companies can help drive consumers to complete sales quickly before they leave the platform. With Braintree's one-click checkout option, consumers experience a frictionless authentication and payment process that drives completion.  
This value proposition, along with Hyperwallet's pay-out options, is appealing for companies. 
Braintree's full stack volumes were up year-over-year by 44%, an increase driven by consumers migrating from other pay-out solutions.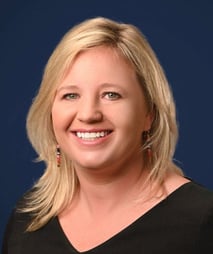 "To me, it's validation of the strategy that merchants, maybe when they're very small, didn't understand exactly what they were buying," said Turner. "But when they get to a certain size and a certain scale, they value the flow of funds and the working capital that we offer, as well as the global reach."
Turner said she thinks more companies will flock to Braintree/Hyperwallet since it's a pivotal moment for scaling their businesses. Companies have to accept card currencies that the merchant or consumer is offering. 
"But you also need a thought partner. So, as a business scales, it's not just the technical integration. It's also the support that they get from an account manager that can help you understand exactly what you're going to need as you go through releasing a new product or a new market," she said. 
Ultimately, Braintree and Hyperwallet have helped consumers and businesses expand their payment functionalities and offerings in meaningful ways.
"We're trying to simplify the payments experience for merchants, and help them drive growth. This also allows us to create a fly-wheel effect in our business to participate in more payments and grow our unbranded products," said Turner.