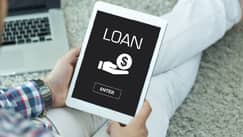 The most flexible of all loans, personal loans can be used to accomplish a wide range of financial goals. Before you start filling out those loan applications, however, be sure you know all the facts.
1. Personal Loans Are Unsecured Credit Lines
One of the key things that separates a personal loan from an auto loan or home mortgage is the fact that most personal loans are unsecured credit lines. This means you won't be required to supply a cash deposit or other form of collateral to obtain a personal loan.
On the other hand, the financial risk represented by an unsecured loan is much higher than the risk of a secured loan because the creditor has no vehicle or property to use to recoup its losses. Therefore, the interest rates and other fees of a personal loan will typically be higher than those for secured credit lines.
2. Short-Term and Installment Loans Are Repaid Differently
When looking for a personal loan, you'll likely come across two main types: short-term loans and installment loans. In general, the difference between the loan types will come down to the length of the loan and the way the loan is repaid.
Specifically, short-term personal loans will usually have terms from seven days to six months and require that the entire balance — the principal loan plus any applicable interest — be paid on the due date. In contrast, installment loans have terms as long as 72 months and are repaid via a series of smaller, regular payments (called installments).
3. Your Interest Rate Will Depend on Your Credit
As with most credit products, personal loans will charge interest fees based on the Annual Percentage Rate (APR) of the individual loan. While some variation in APRs will be present across providers and regions, the specific APR you are offered will primarily come down to your personal credit.
Those with the highest credit scores will typically receive offers with the lowest rates and fees. At the same time, applicants with low credit scores or limited credit histories will be more likely to receive offers with higher interest rates and fees.
4. Personal Loans Can Be Used to Consolidate Debt
One of the most common uses of a personal loan is to consolidate other types of debt, such as credit card debt that is spread across several cards. Since personal loans generally have much lower interest rates than credit cards and other revolving debt, consolidating with a personal loan can lower your interest rate as well as merge multiple debts into a single, easier-to-manage loan.[/about_item]
5. Borrowers with Bad Credit May Need a Co-Signer
Although the credit marketplace is full of lenders willing to lend to those with poor credit, that credit may have a few catches. This includes paying higher interest rates and fees than those with good credit. Additionally, consumers with very low credit scores or limited credit histories may be required to use a co-signer when applying.
A co-signer is another adult with good credit who acts as a guarantor; in essence, the co-signer agrees to pay the loan if the primary borrower is unable to do so. A well-qualified co-signer can not only increase your chances of approval, but may also help you obtain a lower interest rate.
6. Long-Term Loans Tend to Result in Paying More Interest Overall
Given the fact that personal loans can have extensive term lengths, it may be tempting to take on the longest possible loan period to ensure the lowest monthly payments. Unfortunately, what few consider about this strategy is that it increases the overall interest paid on the loan by a considerable amount.
For example, a $5,000 loan with an interest rate of 10% that is repaid over a period of three years will cost approximately $810 in interest, making the total repayment amount $5,810. That same loan repaid over a period of six years will charge $1,675 in interest, making the total repayment amount $6,675.
7. Online Lending Networks Allow You to Compare Multiple Offers
Not long ago, most loans were obtained in person through the local bank or credit union. Today, the easiest way to find and compare rates and terms for a personal loan is through an online lending network. Connecting thousands of lenders from all across the country, online lending networks allow borrowers to receive multiple loan offers simply by filling out a single digital form.
Editorial Note: Our site content is not provided or commissioned by any credit card issuer(s). Opinions expressed on CardRates.com are the author's alone, not those of any credit card issuer, and have not been reviewed, approved, or otherwise endorsed by credit card issuers. Every reasonable effort has been made to maintain accurate information; however, all credit card offer details, including information about rewards, signup bonuses, introductory offers, and other terms and conditions, is presented without warranty. Clicking on any offer on CardRates.com will direct you to the issuer's website, where you can review the current terms and conditions of the offer.
About the Author