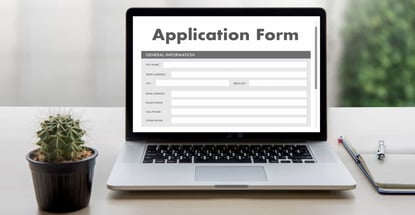 Ask your grandparents about the old days when you had to apply for a credit card over the phone or, worse yet, via snail mail. We live in a much more efficient age, one that, for instance, permits us to apply for a Merrick Bank credit card online. 
You neither have to speak with a human nor wait for the post office to deliver your application form. Instead, you can choose a card, submit your application, and get approved online in minutes.
Alas, you still must wait a week or so for the card to arrive in your mailbox. Our grandchildren will laugh at that thought, but until all transactions go virtual and render plastic cards obsolete, we'll have to make do with the short wait it takes to get the best credit cards.
Here's the process, step by step:
Step 1: Choose a Card
The bank performs only a few services beyond issuing credit cards, but it does offer three cards that you may want to consider for help building credit. One of these may be a perfect fit for your lifestyle.
Merrick Bank Double Your Line® Mastercard®
This card is currently not available.
You may have received an invitation to apply for the Merrick Bank Double Your Line® Mastercard®. But you can also attempt to prequalify for the card online. 
This Mastercard offers a relatively high initial credit line that doubles after you make consecutive on-time payments. You will receive free FICO credit scores monthly, and the issuer reports your monthly payments to each credit bureau to help you build a positive payment history.
The card provides $0 fraud liability coverage to protect you against unauthorized charges. Its free mobile app lets you manage your Merrick Bank account anywhere, anytime. You may be charged an annual fee, a setup fee, and a potentially high APR for an unsecured Mastercard with no deposit required, despite your low credit score.
Merrick Bank Double Your Line® Secured Credit Card
This card is currently not available.
If you are new to credit cards or want to improve a bad credit score, the Merrick Bank Double Your Line® Secured Credit Card offers easy approval and a relatively low variable APR. 
It is a secured credit card. You must make a deposit to secure the card and receive a credit limit of the same amount. Your available credit will double when you make your minimum payment (or more) on time each month for the first seven months your Merrick Bank account is open.
This secured Mastercard does not charge setup or maintenance fees but does charge annual, late payment, and foreign transaction fees.
at Merrick Bank'ssecure website
Choose your own credit line based on how much money you want to put down as a security deposit.
Initial deposits can be from $200 to $3,000. You can increase your credit line at any time by adding additional money to your security deposit, up to $3,000.
After 9 months, we review your account for a credit line increase. No additional deposit required!
Secured Credit Cards are great for people looking to build or rebuild credit and are available to people with all kinds of credit backgrounds.
Unlike a debit card or a pre-paid card, it helps build your credit history. We report your payment history to all three major credit-reporting agencies.
Get your FICO® Credit Score for free each month.
| | | | | |
| --- | --- | --- | --- | --- |
| | | | $36 for first year. Billed $3 per month thereafter | |
The Merrick Bank Secured Credit Card is another secured card that requires a security deposit for approval. You can increase your credit limit anytime by adding money to your security deposit. The bank may also boost your credit limit based on your account history.
This Mastercard imposes no maintenance or setup charges, its APR is better than that of unsecured cards, and its low annual fee bills monthly after the first year. You can choose your card color at no additional cost. 
Step 2: Fill Out the Application and Ensure You Meet the Requirements
If you received an invitation for a credit card from Merrick Bank, go online and provide your acceptance certificate number, last name, and email address to apply for a card.
Otherwise, you can complete an online form to prequalify for a Merrick Bank card by submitting your name, address, the last four digits of your Social Security number, and date of birth. You must also supply your email address and disclose whether you have moved in the previous 30 days.
Basic eligibility requirements include that you:
are 18 or older
have an independent source of income
are a US Citizen with a SSN
are not in the process of declaring bankruptcy
don't have previous delinquent accounts or other negative history with the bank 
Step 3: Await an Approval Decision
You'll receive an instant prequalification decision, but you may need to provide additional information to complete the application. Always read the cardmember agreement before submitting an application and accepting an offer for a credit card. 
If you sign up for a secured card, you must pay the security deposit within 20 days to complete the application process. 
Step 4. Receive Your Card in the Mail and Activate It For Immediate Use
When the card arrives, you can easily activate your card online at Merrickbank.com/activate. 
Enter your card number, the last four digits of your Social Security number, and your date of birth, then click "Activate Your Card."

You can also call Merrick Bank customer service at (800) 204-5936 or per the instructions on the sticker attached to the card to activate the account. Another option is to activate your card in the Merrick Bank mobile app.
Remove the label, sign the card, and you're ready to start shopping.
Good Alternatives to Merrick Bank Credit Cards
These cards are worth your consideration if you want to expand your options beyond Merrick Bank or are looking for a no-annual-fee option.
at Celtic Bank'ssecure website
Up to $1,000 credit limit doubles up to $2,000! (Simply make your first 6 monthly minimum payments on time)
All credit types welcome to apply!
Monthly Credit Score – Sign up for electronic statements, and get your Vantage 3.0 Score Credit Score From Experian
Initial Credit Limit of $300 – $1,000* (subject to available credit)
Monthly reporting to the three major credit bureaus
See if you're Pre-Qualified without impacting your credit score
You can prequalify for the Surge® Platinum Mastercard® without harming your credit score. It is an unsecured card similar to the Merrick Bank Double Your Line® Mastercard®. The Surge® Platinum Mastercard® will give you Mastercard Zero Liability Protection and report to all three major credit bureaus. The annual fee is relatively high, and you may have to pay a monthly maintenance fee after the first year.
at Discover Card'ssecure website
No credit score required to apply.
No Annual Fee, earn cash back, and build your credit history
Your secured credit card requires a refundable security deposit, and your credit line will equal your deposit amount, starting at $200. Bank information must be provided when submitting your deposit.
Automatic reviews starting at 7 months to see if we can transition you to an unsecured line of credit and return your deposit.
Earn 2% cash back at Gas Stations and Restaurants on up to $1,000 in combined purchases each quarter. Plus, earn unlimited 1% cash back on all other purchases – automatically.
Discover could help you reduce exposure of your personal information online by helping you remove it from select people-search sites that could sell your data. It's free, activate with the mobile app.
| | | | | |
| --- | --- | --- | --- | --- |
| | 10.99% Intro APR for 6 months | | | |
The Discover it® Secured Credit Card is a good credit card for consumers with limited or bad credit. It pays cash back rewards on everyday purchases and provides a one-time Cashback Match to new cardmembers at the end of the first year. The card offers an introductory balance transfer promotion, free FICO Score tracking, and graduation to an unsecured credit card with responsible use.
at Capital Bank N.A.'ssecure website
No credit check to apply and find out instantly if you are approved
OpenSky gives everyone an opportunity to improve their credit with an 85% average approval rate for the past 5 years
Get considered for a credit line increase after 6 months, with no additional deposit required
You could be eligible for the OpenSky Gold Unsecured Card after as few as 6 months
Reports to all 3 major credit bureaus monthly, unlike a prepaid or debit card
View your FICO® Score through your OpenSky account, an easy way to stay on top of your credit
The OpenSky® Secured Visa® Credit Card does not require applicants to undergo a hard credit check for approval, making it one of the easiest cards to get. This secured Visa card features a low APR, minimum deposit, and annual fee. It helps you build credit by reporting your payments to all three credit bureaus. 
FAQs About Merrick Bank Credit Cards
It's easy to apply for a Merrick Bank credit card, but should you? We answer a few FAQs to help you decide.
Is a Merrick Bank Credit Card Hard to Get?
Merrick Bank credit cards are among the easiest to obtain since they accept any credit score. That's right; the bank will consider your application even if you have the lowest FICO score (300). The credit card issuer also welcomes consumers with limited credit backgrounds (or none at all). 
Your chances of approval significantly increase if the credit card company sends you an invitation. Otherwise, you can ask the credit card issuer whether you prequalify for any offers. You'll receive an immediate answer, and if it's affirmative, you can complete the application process in just minutes.
To get either secured credit card, you must deposit at least $200 within 20 days, or the credit card company will cancel your application. 
Can I Build Credit With a Merrick Bank Credit Card?
Merrick Bank is similar to many subprime card issuers in that it reports your activity to all three major credit bureaus. The bureaus (Equifax, TransUnion, and Experian) use consumer data to maintain credit files and publish credit reports and scores. You can capitalize on this reporting by adopting two important credit habits:
Pay your bills on time. FICO assigns 35% of your credit score to your payment history. Keep up with your bills, and your poor credit score should rise, albeit slowly. If you miss a payment or two by 30 days, it will appear in your credit history, and your credit score could suffer significant damage.
Pay down your credit card balances: FICO uses credit utilization ratio (i.e., credit spent / credit available) to determine 30% of your credit score. You want to keep your CUR below 30% as higher ratios will hurt your score. Paying down your credit card debt is one of the fastest ways to improve your credit.
Other steps to rebuild credit include keeping old credit card accounts open, refraining from applying for too many new cards, and having a broad mix of loans and credit cards. These factors provide the remaining 35% of your FICO score, so they are important but not nearly as critical.
What Fees Does Merrick Bank Charge For Its Cards?
Merrick Bank follows the industry's usual practice of larding on fees for its subprime unsecured card while restraining the costs of its secured cards.
The unsecured Merrick Bank Double Your Line® Mastercard® (but not the secured cards) may require a one-time setup fee, payable in advance. The bank won't issue you the card unless it receives your payment within 20 days. 
Whether you're charged an annual fee for the unsecured card depends on the state of your credit history. If applicable, Merrick assesses the total amount upfront for the first year and charges monthly after that. The card will include any initial yearly fee in your first month's billing — you don't have to prepay it to get the card. There's also a fee for additional cards. 
None of the Merrick Bank cards charge a monthly maintenance fee. They all have fees for cash advances, foreign transactions, and late/returned payments. The best way to see a complete list of fees is to read each card's Schumer Box in their cardmember agreements, available on the Merrick Bank website.
Does Merrick Bank Offer Checking and Savings Accounts?
Merrick Bank began operating as an FDIC-insured financial institution in 1997. As of 2022, it has issued nearly 3 million credit cards and extended almost $6 billion in credit to consumers.
The bank doesn't offer checking or savings accounts, business credit cards, or debit cards, although it does sell certificates of deposit online. The minimum purchase is a $25,000, nine-month CD. You can open individual and joint CD accounts by contacting the Merrick Bank customer service department or cardholder center.
In addition, the bank offers two kinds of loans:
Outdoor recreation loans: Consumers can get loans for boats, trailers, motor homes, RVs, and powersport vehicles. The bank accepts payments online, by phone, and via USPS mail or MoneyGram.
Personal loans: Merrick Bank offers personal loans online. You can pay automatically from another bank or by check, phone, or ACH payment.
Merrick Bank has a robust privacy policy. It collects only the information necessary to process your transactions, maintain your account(s), respond to court orders and legal investigations, and report to each credit bureau. It does not share your information with affiliates, external companies, or joint marketing partners.
Applying For a Merrick Bank Credit Card Is Easy
It takes less than 10 minutes to complete an application for a Merrick Bank credit card online. A poor credit score is OK, and the two secured cards accept deposits as small as $200. The bank may charge you a setup fee for its unsecured card but may waive it if you have good credit (or possibly fair credit). 
All three cards charge annual fees, but the fees the secured cards charge are modest. If you want a straightforward credit card for building credit, the Merrick Bank credit cards deserve your consideration.
Final Notes on "Merrick Bank Credit Card Application Links (Sep. 2023)"
We hope this guide "Merrick Bank Credit Card Application Links (Sep. 2023)" has been a helpful resource for you in learning more about your financial options. In this guide, we've covered:
Step 1: Choose a Card
Step 2: Fill Out the Application and Ensure You Meet the Requirements
Step 3: Await an Approval Decision
Step 4. Receive Your Card in the Mail and Activate It For Immediate Use
Good Alternatives to Merrick Bank Credit Cards
FAQs About Merrick Bank Credit Cards
Applying For a Merrick Bank Credit Card Is Easy
To learn more about options not mentioned here, be sure to check out other popular reviews from our team of experts:
We also encourage you to check back at this URL regularly, as we update the offers listed in "Merrick Bank Credit Card Application Links (Sep. 2023)" and other guides on a daily basis.
Advertiser Disclosure
CardRates.com is a free online resource that offers valuable content and comparison services to users. To keep this resource 100% free, we receive compensation for referrals for many of the offers listed on the site. Along with key review factors, this compensation may impact how and where products appear across CardRates.com (including, for example, the order in which they appear). CardRates.com does not include the entire universe of available offers. Editorial opinions expressed on the site are strictly our own and are not provided, endorsed, or approved by advertisers.