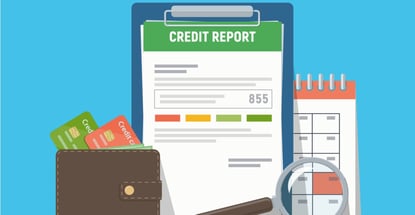 Credit scores are the go-to tool used by lenders to assess the risk of doing business with you. Good credit scores mean good financing deals. Poor credit scores mean less attractive offers and terms.
And while many consumers focus, rightly, on building a credit history, it's also important to focus on building a credit score at the same time. There's no universal answer to the question, "How long does it take to build a credit score?" Instead, the time frame is going to be a little different from that of your peers.
You see, everyone builds their own credit reports from scratch. And it's the information on your credit report that ultimately determines the credit scores you will earn. The quality and breadth of information on your credit reports, even when they are relatively young, will determine your credit scores now and for the next several decades.
It Varies For Everyone, But No One Starts From Zero
If you've ever heard anyone claim to have a credit score of zero, that would be a factually inaccurate credit myth. It's impossible for you or anyone else to have a numeric credit score of zero — no matter what certain personal finance personalities may claim.
The most common credit scoring models used by lenders — FICO and VantageScore credit scores — feature a credit score range of 300 to 850. Some of FICO's other credit score variants are scaled from 250 to 900. As you can see, zero doesn't fit into any of these ranges.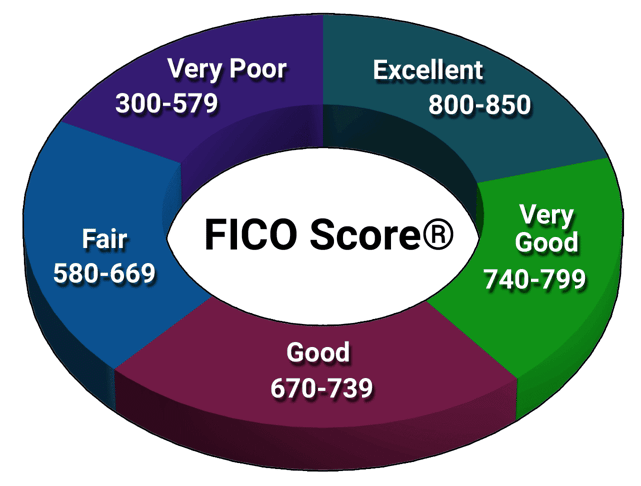 Your credit score doesn't start at the bottom of a scoring model's range either. For example, you don't start out with a 300 FICO score. Conversely, you don't start with a perfect score either.
Instead, the first time you qualify for a credit score, that score will be calculated based on the information on your credit report, and that score may fall anywhere on the lower end of the range to somewhere in the low 700s.
Developers design credit scores to predict the likelihood that you'll become 90 days late or worse on a credit obligation within the next 24 months. If a scoring model determines that you represent a high credit risk, your score will be on the lower end of the range. But if the assessment of your credit report indicates a lower risk level, your score will be higher.
The reason you're likely to have an initial credit score of no higher than the low 700s is that your credit report will be very new or "young," and your report will not have the necessary mix of credit to earn higher scores. Young credit reports score lower than credit reports that have decades of experience.
How to Qualify For a Credit Score
Before you can qualify for a credit score, your credit report needs to satisfy the scoring model's minimum requirements. To meet the minimum requirements for a FICO® Score, your credit report must include at least one undisputed credit account (not a collection account) that has been:
open for at least six months.
updated in the past six months.
Qualifying for a VantageScore credit score is much easier. You may be eligible for a score under a VantageScore credit scoring model if your credit report includes at least one account — regardless of its age.
With both FICO and VantageScore credit scores, your credit report cannot contain any notation that you are deceased. If your credit report indicates that you're deceased, it won't qualify for either type of credit score.
Before You Apply For Your First Account
Every single one of us has at least one thing in common: We all build credit from scratch. Building credit can be easy and stress-free if you approach the task the right way.
For example, you don't want to start applying for premium rewards credit cards (or any other financing that requires an excellent credit score) right out of the gate. Instead, you want to focus on applying for accounts from lenders that are comfortable doing business with people who are new to credit.
It's also wise to check your three credit reports from Experian, TransUnion, and Equifax before you apply for financing to ensure your data is accurate. You may believe that your credit reports are blank, but it's important to verify that assumption before filling out new applications.
You can access your three credit reports for free at AnnualCreditReport.com. According to the Fair Credit Reporting Act, you can claim these reports once every 12 months. At present, the three major credit reporting agencies are offering free weekly credit reports to all U.S. consumers through at least April 2022 in response to the COVID-19 pandemic.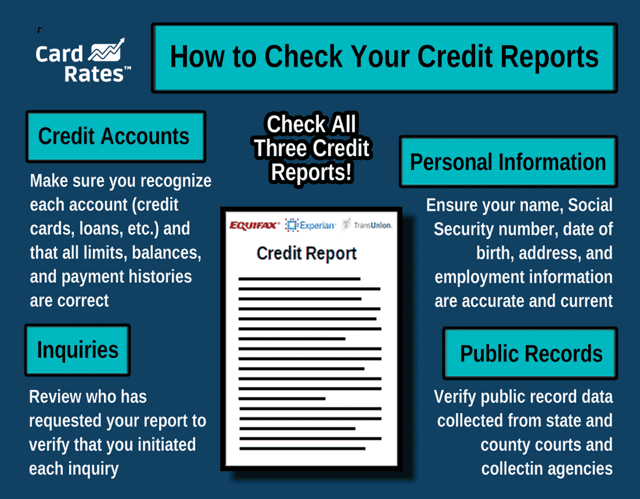 If you find errors on any of your credit reports, you can contact the credit bureaus. From there, you can file a dispute and the credit bureaus will have to investigate your claim and send you a response, usually within 30 days or less. This process is free.
3 Ways to Build Credit
You can begin by looking for lenders that offer financing to consumers in your position. You can also approach a loved one to see if he or she is willing to help you.
Here are three strategies to consider when you're ready to build credit for the first time.
1. Open a Credit Card For Consumers Without Credit
A credit card can be a great tool to help you build credit for the first time. Credit cards can influence all five FICO Score factors and all five of the VantageScore score factors. So, if you manage your new account or accounts wisely, it can help your score-building journey in many ways.

Just remember, it's important to look for credit cards for no credit when you're first starting out. These may include:
These cards are specifically designed to help borrowers who are new to credit.
2. Credit Builder Loans
If you want to add an installment account to your credit report (credit cards are revolving accounts), consider a credit builder loan.
With credit builder loans, the lender holds the money you borrow in a separate interest-accruing account. You make a payment each month to the lender and when you're done, the lender releases your loan proceeds to you, plus any interest you've earned.
Because there is less risk involved for the lender, credit builder loans are generally easier to qualify for than are traditional loans. This makes them a good option when you're trying to build credit for the first time.
3. Authorized User Status
A third approach you can use to try to establish credit is the authorized user strategy. Here's how it works:
You ask a family member or friend to add you to an existing credit card account as an authorized user. If the account is in good standing (i.e., it has no late payments and a low credit utilization rate), there's a chance it could help you establish credit when (and if) it appears on your three credit reports.
Just be sure your name is being added to an account that wasn't recently opened, has no late payments, and has a low balance relative to the credit limit.
Tip: Whether you plan to apply for a credit card, a credit builder loan, or become an authorized user, make sure the lender will report the account to all three credit reporting agencies first. If your lender does not report these types of accounts to all three of the credit bureaus, then your credit reports and credit scores will not fully benefit, and your journey will take longer because you'll have to open more accounts that will report to all three credit bureaus.
You May Qualify For a Credit Score Within 6 Months
You typically can't build a credit score overnight. But when you establish the right types of accounts and you manage them responsibly, you may be eligible for a FICO or VantageScore credit score within six months or less.
Focus on loans and credit cards that are easier to obtain for those new to credit. Make sure you're opening accounts that are reported to all of the credit bureaus. And most importantly, make all your payments on time, always.
Advertiser Disclosure
CardRates.com is a free online resource that offers valuable content and comparison services to users. To keep this resource 100% free, we receive compensation for referrals for many of the offers listed on the site. Along with key review factors, this compensation may impact how and where products appear across CardRates.com (including, for example, the order in which they appear). CardRates.com does not include the entire universe of available offers. Editorial opinions expressed on the site are strictly our own and are not provided, endorsed, or approved by advertisers.