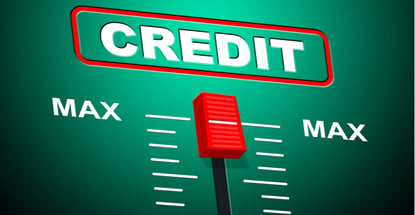 Wouldn't you love to blow away all those nosey celebrities asking you what's in your wallet by whipping out a few cards with the highest Capital One credit limits?
OK, that never happens.
But if you're jonesing for a Capital One credit card that won't hem in your spending, we've scoured the internet forums and official sources to identify the Capital One cards with the most generous credit lines.
Highest Overall | No/Limited Credit | Businesses | FAQs
Highest Overall Capital One Credit Limits For Consumers
Capital One Bank can offer you a checking account, savings account, and credit cards that don't suffer from grandiose pretensions — it markets good, solid credit cards aimed at the mainstream American consumer.
These four cards can offer a high credit limit to individual Capital One cardholders, but the average credit limit ranges are more modest.
Earn 75,000 bonus miles when you spend $4,000 on purchases in the first 3 months from account opening, equal to $750 in travel
Receive up to $300 back annually as statement credits for bookings through Capital One Travel, where you'll get Capital One's best prices on thousands of options
Get 10,000 bonus miles (equal to $100 towards travel) every year, starting on your first anniversary
Earn unlimited 10X miles on hotels and rental cars booked through Capital One Travel and 5X miles on flights booked through Capital One Travel
Earn unlimited 2X miles on all other purchases
Unlimited complimentary access for you and two guests to 1,300+ lounges, including Capital One Lounges and the Partner Lounge Network
| | | | | |
| --- | --- | --- | --- | --- |
| | | 21.24% - 28.24% (Variable) | | |
It is a Visa Infinite card, which has a standard minimum credit limit of $10,000. One Redditor was approved with an initial $30,000 limit. But we read another source claiming they were approved for $75,000. We imagine Capital One is generous with credit limit increases over time for applicants who manage their accounts well and periodically update their income with the bank.
Enjoy a one-time bonus of 75,000 miles once you spend $4,000 on purchases within 3 months from account opening, equal to $750 in travel
Earn unlimited 2X miles on every purchase, every day
Miles won't expire for the life of the account and there's no limit to how many you can earn
Receive up to a $100 credit for Global Entry or TSA PreCheck®
Enjoy two complimentary visits per year to Capital One Lounges or to 100+ Plaza Premium Lounges through our Partner Lounge Network
Earn 5X miles on hotels and rental cars booked through Capital One Travel, where you'll get Capital One's best prices on thousands of trip options
| | | | | |
| --- | --- | --- | --- | --- |
| | | 20.24% - 28.24% (Variable) | | |
The moderate annual fee charged by the Capital One Venture Rewards Credit Card delivers a lot of value and the issuer's most generous high credit limit for a consumer card. It also provides a reasonable interest rate and a good rewards rate.
As a Visa Signature rewards card, you can expect a minimum credit limit of $5,000. However, customers report limits as high as $50,000, coupled with an accommodating attitude toward credit line increases.
Fans of cash back rewards have made the Capital One Quicksilver Cash Rewards Credit Card one of the issuer's most popular cards. The range of credit limits varies between $1,000 and $10,000, with 35% at or below $3,000.
One customer reported a high credit limit of $30,000 on the myFICO forum, but we consider that amount an outlier.
The general consensus is that the maximum credit limit on the Capital One SavorOne Cash Rewards Credit Card is usually around $5,000. However, you may do much better if your credit score is above 800, as did one myFICO contributor who reported a $30,000 limit.
However, most SavorOne cardholders have credit scores in the 700s and shouldn't expect an initial $30,000 credit line.
The lack of an annual fee usually means tight credit limits, but the Capital One VentureOne Rewards Credit Card may be an exception. WalletHub puts the minimum credit limit for this card at $2,000, but consumers report credit lines of $20,000 or more.
As with all Capital One cards, your available credit limit will hinge on your ability to repay the debt, among other factors.
Highest Capital One Credit Limits For No/Limited Credit
It's not surprising that the Capital One cards designed for consumers with little, no, or bad credit sport relatively modest credit limits. These four cards are your best bets for a decent credit line when your bad credit score is below 660.
If you have limited credit, the Capital One QuicksilverOne Cash Rewards Credit Card is probably your card of choice from this credit card company. The minimum credit limit is $300, and the average cardholder may achieve a typical credit limit of $2,000.
If you have good credit (not this card's prime audience), your credit line may reach $5,000.
As with most student credit cards, the Journey Student Rewards from Capital One has no expectation that applicants will have any credit history. Therefore, look for an initial credit limit of $300.
We expect the highest credit limit on this card is $1,000, which is not bad for your typical undergraduate.
Aimed at consumers with fair credit scores or worse, the Capital One Platinum Credit Card starting credit limit is between $300 and $500. You may be offered a higher limit after five months of timely payments.
We saw a forum report of a $13,000 credit line achieved after 12 years of ownership. That's not a typical experience, so you may consider using this card to rebuild your credit and then upgrading to a better card with more benefits.
As a secured credit card, the Capital One Platinum Secured Credit Card will start you off with a $200 credit limit. Once the account is opened, you can increase your security deposit up to $1,000, which is the maximum credit limit. In some cases, you may be offered a higher credit limit without an additional deposit.
Highest Capital One Credit Limits For Businesses
Capital One's entrants in the business credit card world are called Spark. The three cards reviewed below are aimed at applicants with what Capital One terms "excellent" credit, meaning at least three years of credit history with a credit limit above $5,000 and no bankruptcies, defaults, or delinquencies.
Generally, excellent credit implies a FICO score of 800+, but applicants with scores above 700 seem welcome.
Companies that require regular travel may prfer Capital One Spark Miles for Business to its cash back siblings. The card's minimum credit limit is $5,000, so we expect a maximum limit similar to that of the Capital One Spark Cash for Business, $30,000 to $60,000.
This card did not participate in the change to payment reporting that affected the Capital One Spark Cash for Business.
The minimum credit limit for Capital One Spark Cash Select – $500 Cash Bonus is $2,000. In this case, the "Select" nomenclature applies to a card that offers a cash back reward rate below that of the regular Capital One Spark Cash for Business, which seems like double-speak to this observer.
The highest reported credit limit we could source for this card was $12,000.
Which Capital One Card Has the Highest Credit Limit?
Among consumer cards, the Capital One Venture X Rewards Credit Card comes in first, with reports of a $75,000 credit limit, outflanking the other consumer cards from this issuer.
Of course, there is no way of knowing how high a limit is available for any credit card unless the card issuer says so publicly. Forums are valuable but hardly conclusive — folks aren't compelled to disclose their credit limits and usually don't, at least not publicly.
Capital One Spark Cash Select – $500 Cash Bonus and Capital One Spark Miles for Business share the highest credit limits among the issuer's business cards, with indications their limits are as high as $60,000. However, if you have a medium-sized company doing a substantial volume of credit card purchases, we speculate that you may be able to grab a significantly higher credit line.
Higher credit limits usually mean higher borrowing limits, as cash advance limits and credit limits usually move in tandem. The same logic applies to balance transfer transactions, which share the card's full credit limit.
What is the Highest Limit For Capital One Quicksilver?
We encountered a reference to a $30,000 credit limit for the Capital One Quicksilver Cash Rewards Credit Card. Almost all cardholders have credit limits between $1,000 and $10,000, with over a third at $3,000 or less.
Then there's the Capital One QuicksilverOne Cash Rewards Credit Card, which is aimed at consumers with fair credit or worse. Top credit limits may range from $2,000 to $5,000.
As with most credit card companies, Capital One seldom makes reference to credit limits other than to say that they are dependent on your ability to pay. In some cases, the issuer will indicate the minimum credit limit generally available, including their business cards. But we're not aware of any communication from Capital One revealing the maximum credit limit it's willing to grant.
Does Capital One Increase Your Limit?
A credit line increase is a win-win situation for you and Capital One. You gain greater flexibility in your spending, while Capital One increases the chances that you'll need to pay interest by stretching out payments over multiple months.
That being said, it does Capital One no good to raise credit limits for customers who lack the income to repay their bills on time. You may be eligible for a higher credit limit, but you'll first have to control your requests for new accounts and maintain a low credit utilization ratio (CRU).
In the FICO universe, 10% of your score stems from attempts to open new accounts. Each time you apply for a new credit card or loan, almost all creditors will make a hard inquiry on your credit history and receive access to your credit report.
You may wonder, what's the harm in that?
From a potential creditor's viewpoint, a pattern of excessive new credit applications is a tip-off that you may be in financial distress. Therefore, FICO lowers your credit score by five to 10 points for each hard inquiry you authorize. Your score will recover within a year, and the inquiry will fall off your credit report after the second year.
To minimize this potential problem, you'll want to apply for new credit no more than once every six months.
Many inquiries are "soft," in that a lender or other entity wants to look at your credit report without opening a new account. Soft inquiries won't harm your credit score, and they are often used to prequalify you for an account. Potential employers, utilities, and landlords often perform soft pulls to help make decisions.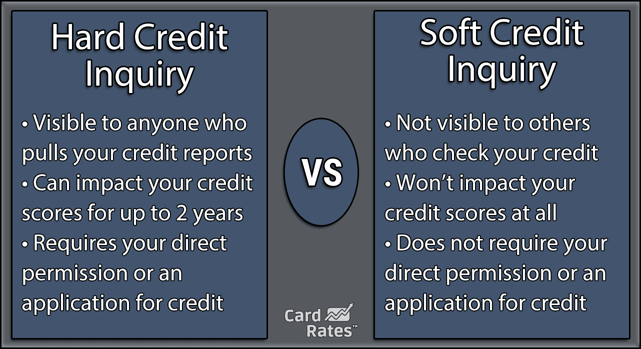 The other obstacle to obtaining a credit line increase from Capital One is having used too much of your available credit. For example, imagine you have several credit cards with a combined credit limit of $20,000. If you have a $6,000 credit balance, your credit utilization ratio is $6,000 divided by $20,000, or 30%, which happens to be the dividing line between a good and bad CUR.
CUR applies to credit cards, not to loans. Your CUR is constantly updated, so it's important to keep tabs on your credit card balances to ensure they don't exceed 30%. If you end up negotiating a higher credit limit with a customer rep, you may gain some favor if you plan to perform a balance transfer once the credit line increases.
Assuming your credit score and payment history are in good shape, you can ask Capital One for a credit limit increase as frequently as every six months. You can make your request via a phone call at 1-800-955-7070 or online at the website's Services tab.
Capital One may, without your solicitation, review your credit limit from time to time. Positive factors on your behalf will include timely payments, low credit balances, and increased income. The issuer will not perform a hard credit check when it initiates a review.
If you request an increase, be prepared to provide Capital One with information about your income, employment status, and housing payments, as the issuer and bank advertiser will want to know whether you can afford the larger credit line. Once again, the issuer won't do a hard pull of your credit unless you ask for an unusually large increase.
You can hurt your chances for an increase by asking for too much. You're usually safe with requests of 10% to 25% increases, but keep in mind that every situation is unique.
Capital One says that it may approve your new limit immediately, but it often takes a few days. The bank will mail you a letter describing the details regarding its decision. While its policy is to offer you the largest feasible increase, you can opt for a smaller one if you prefer.
Which is Better, the Capital One Platinum Credit Card or Quicksilver?
On the face of it, the Capital One Quicksilver Cash Rewards Credit Card is a better card because it offers cash back rewards. But your credit score and financial goals (i.e., rebuilding your credit) may favor the Capital One Platinum Credit Card.
The Platinum card is designed for consumers with bad, scant, or no credit. Quicksilver targets customers with good scores (i.e., about 670 or higher on the FICO scale). It offers a lower interest rate and a signup bonus, which is not available from the Capital One Platinum Credit Card.
Nonetheless, the Capital One Platinum Credit Card is a leader among cards for first-time cardholders. You can use the card to help build or rebuild your credit and, if you like, upgrade to the Quicksilver card at a later date.
Can You Have Two Credit Cards With Capital One?
Two is the limit on Capital One card ownership. Occasionally, you may see forum comments claiming ownership of three or more Capital One cards, but there are usually extenuating circumstances:
Some cardholders were grandfathered in with more than two cards when the current policy was implemented in 2011.
Some cardholders held cards from a bank or credit union that was purchased by Capital One, such as HSBC. They were allowed to keep their old cards when they were reissued.
Certain cards don't count toward the two-card limit, including a co-branded or secured credit card. Naturally, a debit card isn't part of the equation because you don't utilize credit when you use a debit card.
The question arises as to how many credit cards should be occupying space in your wallet. Experian has found that the average American consumer holds four credit cards, and at least 61% have at least one card.
Obviously, there is nothing wrong per se with owning multiple credit cards. Doing so helps you harvest maximum rewards and perks, increases your cumulative credit limit, and gives you options if you should happen to max out your primary card.
However, whether you have one card or 100, the important thing is to manage your cards responsibly. That means keeping your balances in check (with a credit utilization ratio below 30%) and never missing a payment due date.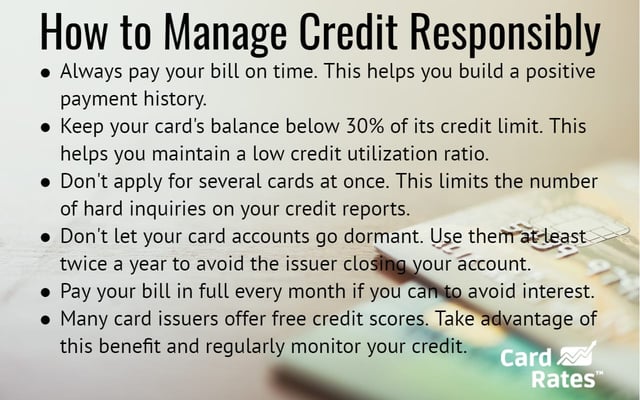 Let's face it, some folks have trouble controlling their spending, and owning multiple credit cards can aggravate the problem. Perhaps this is one of the reasons Capital One limits the number of its cards you can own.
Other credit card issuers also impose limits on card ownership. For example, Chase's 5/24 rule limits your ownership of new account credit accounts to five within the last 24 months. This applies to any new credit accounts, not just those from Chase, such as the Chase Sapphire duo and the Chase Freedom pair.
Discover, American Express, and other issuers impose limits as well. Amex has separate limits for its credit card and charge card lineups.
One reason why some consumers own many cards is that they practice credit card churning to maximize their sign-up bonuses, which are only available to new cardholders. Placing limits on card ownership helps to reduce churning.
Research the Highest Capital One Credit Limits Online
Our review of the highest Capital One credit limits indicates that most consumers can find at least one card from this credit card company with a relatively generous credit limit. You may have no particular need for high credit limits, but if you do, the Capital One card lineup includes cards that may accommodate your requirements.
More important than the actual size of your credit limit is your ability to handle your credit responsibly. Credit card companies consider your income when determining your credit limit. We've made it easy for you to research various Capital One cards by including the APPLY NOW links in our card summaries — simply click and go to the card's website to read about its benefits and costs of ownership.
Advertiser Disclosure
CardRates.com is a free online resource that offers valuable content and comparison services to users. To keep this resource 100% free, we receive compensation for referrals for many of the offers listed on the site. Along with key review factors, this compensation may impact how and where products appear across CardRates.com (including, for example, the order in which they appear). CardRates.com does not include the entire universe of available offers. Editorial opinions expressed on the site are strictly our own and are not provided, endorsed, or approved by advertisers.