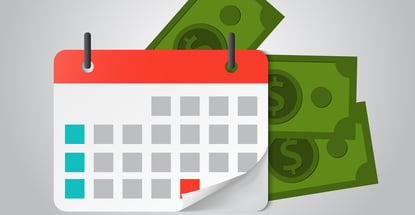 If you're a Discover cardholder (or prospective cardholder), it's a good idea to familiarize yourself with the Discover card bonus categories for 2020. Bonus categories allow cardholders to earn higher rewards for purchases made at predetermined merchants during different quarters of the year.
Since these bonus categories change every three months, the purchases that give you the most cash back in January are different than the ones that maximize your reward earnings in June.
Cardholders can earn bonus cash back in these categories — up to the quarterly maximum — but you must activate your bonus categories each quarter to earn the bonus rewards rate. If not, you'll earn the standard cash back rate on all purchases.
Calendar | Qualifying Cards | FAQs
Discover Bonus Cash Back Calendar for 2020
The Discover Bonus Calendar has added some fresh categories for 2020. Walgreens and CVS, as well as Costco and Sam's Club, are all new additions its cardholders will appreciate.
Keep this calendar in mind when you plan your shopping trips throughout the year so you can really maximize your rewards. If you're a new Discover cardholder, remember that Discover has unique and very competitive offers for cardholders after their first year.
Let's look at the Discover bonus categories for 2020.
January – March (Q1)
Cardholders will earn bonus cash back at grocery stores as well as at Walgreens and CVS drugstores (up to the quarterly maximum) if activated.

Note that any groceries you purchase from supercenters, like Walmart or Target, or at gas stations or wholesale clubs do not qualify for the bonus cash back rate. Another caveat is that anything you buy from a standalone merchant that operates within a CVS or Walgreens will not be eligible for the bonus. These purchases will default to the standard cash back rate.
If you have space in your home, this is the time to stock up on household supplies and non-perishable food items. You can activate Q1 bonus categories through the end of March.
April – June (Q2)
Cardholders can score bonus cash back at gas stations, Uber, Lyft, and wholesale clubs (up to the quarterly maximum) when activated in Q2. Now's the time to take a road trip or join a wholesale club if you're not a member already.

Keep in mind that while Costco stores
do not accept Discover credit cards
, you can use them online at Costco.com. Also, you won't earn bonus rewards for any Uber or Lyft purchases you make outside of the U.S.
You can activate Q2 bonus categories through the end of June.
July – September (Q3)
Get bonus cash back on any purchases you make at restaurants and PayPal (up to the quarterly maximum) after activation. Many retailers allow you to check out through PayPal, so keep that in mind any time you shop online between July and September. Of course, your Discover card must be connected to your PayPal account.

Foodies rejoice — you can save a little extra on every meal out (up to the quarterly maximum) during these three months. Full-service restaurants, cafés, and fast-food chains are all eligible.
You can activate Q3 bonus categories as early as May 1 through the end of September.
October – December (Q4)
When activated, you can lock in bonus cash back whenever you purchase from Amazon.com, Walmart.com, or Target.com (up to the quarterly maximum) from October through December — just in time for the holiday shopping season.

You may have noticed the ".com" part — only purchases made on these mega-retailers' websites or mobile apps qualify for the bonus cash back rate;  in-store purchases will earn the standard cash back rate. Purchases at targetoptical.com and targetphoto.com are also excluded from earning bonus rewards.
You can activate Q4 bonus categories as early as August 1 through the end of the year.
3 Discover Cards Offer Bonus Categories
Discover offers three cards that follow the bonus cash back calendar, whereas its other card offers simply provide flat-rate rewards or fixed-tiered rewards (higher-rate rewards categories that do not change).
This allows anyone who qualifies for a Discover card to choose their preferred rewards structure, but if you'd like to participate in Discover's bonus category program, here are the cards to get:
1. Discover it® Cash Back
This card is currently not available.
With the Discover it® Cash Back, you can earn bonus cash back on every dollar spent in rotating bonus categories up to the quarterly maximum, when activated. You can enjoy an intro APR of on all purchases and transfers. In addition, the card will alert you if it finds your Social Security number on the Dark Web.
2. Discover it® Student Cash Back
This card is currently not available.
If you're a student who would like to earn bonus cash back, the Discover it® Student Cash Back is for you. As an incentive to be a good student, Discover offers rewards in the form of statement credit if you maintain a respectable GPA.
3. Discover it® Balance Transfer
This card is currently not available.
The Discover it® Balance Transfer offers bonus cash back in rotating bonus categories when activated up to the quarterly maximum. With this card, you can enjoy an intro APR of on all balance transfers.
How Do I Activate My Discover Cash Back Bonus?
You won't earn bonus cash back rewards on Discover's rotating bonus categories unless you activate them. Log in to the Discover Card Account Center to do so online.
If you prefer to activate over the phone, call 1-800-DISCOVER. You can set alerts in your phone to ensure you don't forget to activate your quarterly bonus categories, but Discover will also send you reminder emails.

You can activate first- and second-quarter categories now. Third-quarter activation begins May 1, fourth quarter activation begins August 1. Once you activate and start earning, you can redeem your rewards at any time.
You can apply your rewards to your Discover credit card bill or deposit them at any time into your bank account. You can also redeem them for purchases on Amazon.com or for gift cards.
Another option is to make a charitable donation and give the cash value of your rewards to one of the many nonprofit organizations Discover partners with.
Is it Worth Getting a Discover Card?
There's no denying that Discover credit cards come with many perks. If you're willing to put the time and effort into its rotating bonus categories, it can be worth getting a Discover card. You can make the most of your cash back earnings by taking advantage of Discover's bonus categories. If you're planning to make a large purchase, it's wise to match it to a bonus category so you can maximize your cash back earnings.
Discover cards offer great cash back rewards as well as friendly introductory terms on purchase and balance transfer APRs. As long as you use the card responsibly and make your payments on time and in full (which is true for any credit card), they can be useful financial tools.
Obtaining a credit card is not a wise financial decision, however, if you know you'll rack up interest charges and late fees.
Take the time to review each of the Discover cards at your disposal so you can choose the right one for your unique situation. As explained above, Discover's cards come with different rewards structures, so it's worth spending the time to decide which aligns best with your spending patterns.


In addition, compare Discover credit cards to others so you can figure out whether there's a better option for your spending habits.
Maximize Your Earnings with Discover Card Bonus Categories
Activate Discover bonus categories for 2020 and be strategic about the way you spend your hard-earned money. By doing so, you can earn a significant amount of extra cash that you can spend any way you please.
The cash back you can earn from Discover's cash back bonus categories can help you pay down debt, splurge on luxuries, pad your emergency account, or simply add some flexibility to your budget. But don't forget to activate, or you could miss out on a whole lot of free cash.
Advertiser Disclosure
CardRates.com is a free online resource that offers valuable content and comparison services to users. To keep this resource 100% free, we receive compensation from many of the offers listed on the site. Along with key review factors, this compensation may impact how and where products appear across the site (including, for example, the order in which they appear). CardRates.com does not include the entire universe of available offers. Editorial opinions expressed on the site are strictly our own and are not provided, endorsed, or approved by advertisers.