credit card advice
Opinions expressed here are ours alone, and are not provided, endorsed, or approved by any issuer. Site may be compensated through the issuer affiliate programs.
If you're wondering whether you can use your credit card to take out a little cash in an emergency, the short answer is: yes, you can. Most credit cards have a cash advance option for holders in good standing that allows them to withdraw money from a credit card.
There are, however, a few things to consider when it comes to using your credit card at an ATM.
Yes, You Can Withdraw Money From a Credit Card — But It's Expensive
Credit card cash advances are one of the more expensive ways to take out a short-term loan. Most card issuers charge far more in interest for withdrawing money from a credit card than they do for making purchases.
Currently the average interest rate for cash advances is around 24 percent.
Earning Cash Back on Purchases Is a Better Idea
Instead of paying exorbitant interest rates and fees on a cash advance, have you considered using a credit card with cash back rewards?
Many issuers today offer credit cards that will give you up to 5% cash back on your purchases, not to mention 0% interest rate introductory period on purchases those purchases. Some even give a cash bonus of $100 or more in the first few months of owning the card.
Here are the top cash back credit cards you could get approved for today:
4 Things to Know About Cash Advances
So how do you go about withdrawing money using a credit card? Here are four things you should know about cash advances:
1. You'll Need a PIN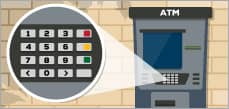 If you've never withdrawn money from an ATM using your credit card, you first need to contact your card issuer to ensure that your account is set up to allow cash withdrawals. They will then issue you a PIN number that you can use at an ATM.
2. You Can Get Cash Immediately at a Bank Branch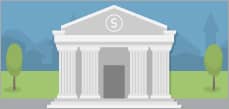 If you need cash immediately and have access to a bank branch, you can usually take out a cash withdrawal on the spot. However, you still need to have a PIN assigned if you later want to use your card at an ATM.
3. Using Your Credit Card for Cash is Different Than Using It for Purchases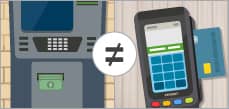 In addition to the higher interest rate for cash advances, there are fees that can equal as much as 3 to 5 percent of the amount withdrawn. Also, some cards begin accruing interest on the cash withdrawal as soon as it's made — in other words, no grace period.
4. Cash Advances Have Limits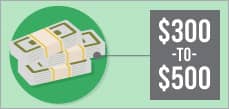 Lastly, credit card cash withdrawals are almost always limited to a set amount, called the cash credit limit — usually around $300 to $500. That's because this type of loan should be considered only in a true emergency.
Consider a Cash Advance Only as a Last Resort
As you can see, it is fairly easy to withdraw money from a credit card. As long as you have the right type of account, are in good standing with your payments, and contact your bank to make sure your account is set up properly, it should be no problem. Just remember this type of loan can be quite expensive and should be considered only as a last resort.
In a non-emergency situation, consider borrowing from someone you know. An alternative to a cash advance from a credit card is to have a friend or family member wire money to you, which can usually be done in a fairly short amount of time. As long as you have the ability to pay them back, this can be a much lower cost option to withdrawing money from a credit card.