Few things are better than walking into your favorite restaurant and taking in the atmosphere and the aroma of the amazing food you're about to eat, all while in the presence of friends and family. Of course, my favorite part about this scenario is that I don't have to cook or do dishes afterward.
Whether you are hitting up an old favorite or trying out the new restaurant on the block, these credit cards will ensure that you earn rewards when you use them to pay the tab. Biting into your next meal will come with the satisfaction that your credit card issuer is footing a part of the bill.
Chase Freedom Unlimited®: Best Overall
The Chase Freedom Unlimited® checks multiple boxes for us as the best dining credit card. It does not have an annual fee and offers a higher rewards rate in categories including dining and travel purchases.
You don't have to worry about hitting a rewards cap with this card. Cardholders can earn unlimited rewards on every purchase, hence the card's name. The card also features 0% intro APR, so you won't rack up interest on the card's balance during the introductory period.
Cardholders can get more value for their rewards whenever they redeem their points through Chase Ultimate Rewards®. Chase Ultimate Rewards also allows you to use your points to pay for takeout and culinary experiences.
Bank of America® Customized Cash Rewards credit card: Best For No Annual Fee
The Bank of America® Customized Cash Rewards credit card is a versatile card that allows cardholders to choose the category where they will earn the most cash rewards depending on their spending. If you decide in one quarter that you're going to eat out a lot, you can choose to earn a higher rewards rate on restaurant spending. If you decide you are going to eat at home the following quarter after looking at your statement, you can switch the category to grocery stores.
The signup bonus is relatively easy to obtain and shouldn't require any irregular spending. Preferred Rewards members earn even more cash back, so if you qualify, you can save more money on your dining purchases.
Citi Premier® Card: Best Signup Bonus
The Citi Premier® Card is for the people who enjoy nice meals out several times a week. The card comes with an annual fee, and you have to spend a lot to get the welcome offer, but your reward is a very generous amount of bonus points. You can eat to your heart's content globally too – this card does not charge a foreign transaction fee when making purchases out of the country.
Basically, all food purchases, either from the grocery store or the restaurant, will net you the same amount of bonus points. You can also earn extra points from gas stations, travel purchases, and hotel stays.
American Express® Gold Card: Best For Dining Credits
The American Express® Gold Card not only pays generous membership rewards points for dining out, ordering takeout, and buying groceries, but it also gives monthly credits toward select restaurants and Uber Eats. 
If you're traveling, the American Express Gold Card will give you a $100 experience credit you can use for dining when booking through The Hotel Collection with American Express Travel. It also offers an array of travel and shopping protections at no additional cost.
Capital One SavorOne Cash Rewards for Good Credit: Best For Dining & Grocery Purchases
The Capital One SavorOne Cash Rewards for Good Credit offers cardholders its highest earning rate on both restaurant and grocery purchases, so all of your food purchases earn the same rate of return. It also offers a variety of other benefits, including extended warranty protection and price protection.
The credit card offers a sign-up bonus that is very attainable, and it has an introductory 0% balance transfer deal and doesn't charge an annual fee. Earning cash back is seamless – there are no rotating categories to earn rewards. Cash back does not expire for as long as you have the account, and there's no limit to how much you can earn. 
Discover it® Secured Credit Card: Best For Bad Credit
The Discover it® Secured Credit Card is a good choice for those who are building or rebuilding their credit history. It requires a security deposit but offers solid rewards and benefits. The security deposit is refundable and is equal to your credit line. For example, if you deposit $200, your credit line will be $200. Making on-time payments can help boost your credit score.
Cardholders can earn extra cash back on up to $1,000 in combined purchases each quarter at restaurants and gas stations, and unlimited cash back at the regular 1% rewards rate on all other purchases.
Discover will automatically conduct a review a few months after you open your account to see if you are eligible to transition to an unsecured line of credit. If you are, Discover will return the deposit.
Issuer Dining Perks Compared
In addition to dining rewards, some cards have perks that enhance your dining experiences. These perks come in the form of once-in-a-lifetime culinary experiences and discounts and offers from local restaurants.
With these dining perks, you won't have to stress about getting a table at the hottest restaurants in town. Issuers roll out the red carpet and give VIP treatment to cardholders who want that extra dose of luxury.
American Express
American Express constantly has new local offers cardholders can apply to their dining purchases. Card membership comes with discounts or free appetizers at participating restaurants around the country. American Express allows cardholders to make reservations at popular restaurants that are otherwise unavailable, ensuring you're not waiting too long for a table.
The American Express Platinum card also offers membership to exclusive dining rewards programs. One of these programs is for Fine Hotels + Resorts®, where card membership turns into exceptional benefits at more than 2,000 hotels and the restaurants located inside.
The American Express Platinum card also guarantees entry into exclusive Centurion Lounges at several airports, featuring dishes from world-renowned chefs. 
Capital One
Capital One offers its own exclusive dining membership program with highlights such as unforgettable dining experiences and tables at a collection of restaurants the experts hand-picked themselves. Membership also grants cardholders access to exclusive culinary events.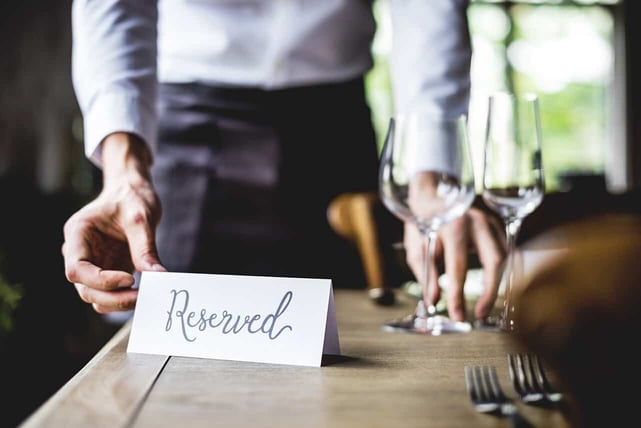 World-class chef José Andrés, who has earned four MICHELIN Stars, curates the program. Cardholders can easily book reservations to Chef Andrés' favorite restaurants and receive exclusive access to events with Chef Andrés at ThinkFoodGroup restaurants. 
Eligible Capital One rewards cardholders have access to Capital One Dining, including the Capital One Savor Rewards Card. If you want the same perks as the Capital One Savor Rewards Card without the annual fee, the card issuer recommends looking into the Capital One SavorOne Rewards Card for similar perks. 
Chase
Chase's Sapphire Dining Program allows cardholders to redeem Chase Ultimate Rewards® for restaurant reservations, takeout or delivery. Chase also allows cardholders to get in on Sapphire Private Dining experiences. 
These exclusive events feature acclaimed chefs at some of the country's most renowned restaurants. Cardholders can sit down with the chefs for one-of-a-kind demonstrations, conversation, and great food.
Those with a Chase Sapphire Preferred® Card or a Chase Sapphire Reserve® can use the Sapphire at Home Dining Series. Cardholders can use their points toward exclusive, interactive virtual culinary events.
Similar to the in-person events, the Sapphire at Home series also offers one-of-a-kind demonstrations and conversations from chefs, mixologists, and farmers to get an inside look at where their food comes from. 
What Makes a Card Good For Dining Out? 
While each card has its own unique dining rewards and benefits, it's important to look at every card offering and find the best credit card for your situation. Some of them have generous signup bonuses, while others offer exclusive dining experiences, but all offer generous rewards on dining purchases.
The best credit cards for dining out do not have a cap on how much you can earn. You can access and redeem your rewards online in the issuer's portal or app. Rewards can be redeemed for cash, travel, gift cards, and even statement credits, among other things.
The cards reviewed above are well-rounded cards with benefits that extend past dining rewards. Some offer travel credits and protections, such as extended warranties on purchases you make on the card.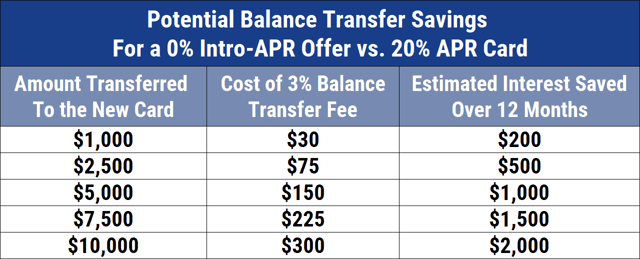 If you need to make a balance transfer, some cards have an introductory 0% balance transfer deal. Others offer 0% intro APR so you don't have to pay interest for several months after account opening, saving you even more money.
Ultimately, the best dining credit card will depend on your spending habits and financial goals. You should consider your financial situation and compare the features and benefits of different credit cards to determine the best fit.
How Do I Earn Credit Card Rewards at a Restaurant? 
Card issuers have made it really simple to earn credit card rewards not just at restaurants, but everywhere. First, you have to make sure you have a credit card that offers bonus rewards for dining out, otherwise you may only earn the standard 1% back on your dining purchase. 
When you're ready to pay the bill at the restaurant, simply use your credit card as payment. Make sure you're using the correct credit card that will reward you with the most cash back or points.
For cards that have reward categories, you must log in to your card account and choose a category to activate it. Then just pay using the card as you normally would, no additional steps necessary. Rewards are usually posted to your account after paying the bill automatically.
Credit card issuers will automatically keep track of your rewards and allow you to use them once they are in your account. You can check your rewards balance and see what redemption options are available through your credit card issuer's website or mobile app.
Is Fast Food Considered Dining For Credit Card Rewards? 
It depends on the specific terms and conditions of the credit card's rewards program as to whether fast food is a part of the dining category. Some membership reward programs may include fast food restaurants in their dining category, while others may not.
It's a good idea to check the terms and conditions of your credit card rewards program to see how card issuers classify fast food. If your credit card's rewards program does not specifically mention fast food restaurants, you may still be able to earn rewards at fast food restaurants by using a dining credit card.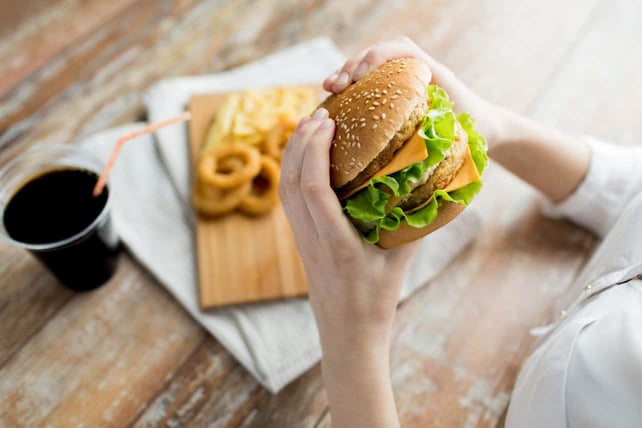 The Bank of America® Customized Cash Rewards credit card specifically mentions fast food in its dining category, which includes rewards for eating at McDonald's or Subway. Even the Discover it® Secured Credit Card, which is a perfect card for people with a poor credit score, offers rewards for fast food locations.
Do Bars Count as Restaurants For Credit Card Rewards?
For the most part, bars will count as restaurants when it comes to credit card rewards. This is especially true for bars that also serve food. However, not every credit card issuer is the same, and while one card may classify a bar as a restaurant, another may not.
To find out how credit card issuers categorize bars, you will have to read the card's rules and disclosures and do some research to come to a definitive conclusion. 
The first place you can look to see whether a card issuer will classify a bar as a restaurant is to look up the bar's Merchant Category Code, or MCC. If it shows up as a restaurant, then you're in the clear.
Some places may show up as a drinking place. In that case, you will have to check whether your card pools drinking places with restaurants.
Can I Pay My Restaurant Bill With Rewards Points?
Technically, the answer to this question is yes. Most credit card issuers allow cardholders to redeem their rewards for a statement credit.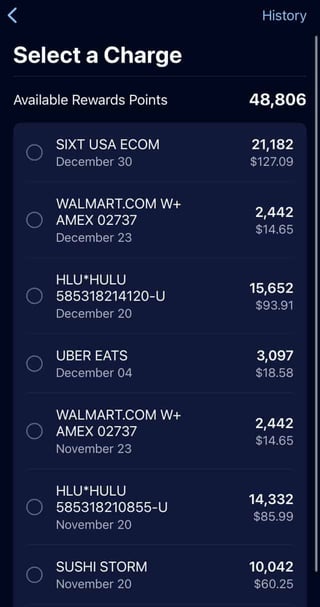 If you want to pay for your bill with rewards points, just pay for it with your credit card, and redeem the points necessary as a statement credit to cover the expense.
You should also consider the value of your rewards points when deciding whether to redeem them for a statement credit. Some rewards programs offer higher value for your points when you redeem them for travel or gift cards.
Speaking of gift cards, you can stretch your dollar further if your credit card issuer allows you to convert points to gift cards to your favorite restaurant at a higher value than a statement credit.
Some dining rewards programs also allow cardholders to use points to pay for meals. The American Express Travel and Platinum Dining Benefits Program allows you to use points to pay the restaurant bill at participating restaurants.
What Credit Score Do I Need For a Restaurant Rewards Card?
Restaurant rewards cards are available for every credit score. Even if you have little or poor credit history, you can qualify for certain dining rewards credit cards. It's important to note that your credit score is just one factor credit card issuers consider when evaluating applications. Other factors include income, employment history, and recent credit history. 
For those with a bad credit score, a secured credit card offers a way to rebuild credit with minimal risk. Many secured cards don't even look at an applicant's credit scores. Cards such as the Discover it Secured Card allow cardholders to boost their credit with responsible use and earn rewards on eligible purchases.
If you are looking for an unsecured line of credit, you should check your credit reports with the three credit bureaus. You can receive your three credit reports for free once a year.
Some of the credit cards with the best bonuses require good or excellent credit. Checking your credit reports and scores will help you determine which credit card offers you are eligible for.
Does Buying Food With a Credit Card Hurt Your Credit?
Using a credit card to buy food will not damage your credit score as long as you are using the card responsibly. You should not be eating out at places you cannot afford because racking up a lot of credit card debt on expensive food could lead to a lower credit score.
Always pay your bill on time to avoid hurting your credit score. Missed payments will appear on your credit reports and most rewards cards have higher interest rates, meaning you will pay more in the long run.
Another factor credit scoring models use to calculate your credit score is credit card utilization. If you are creeping higher toward your spending limit, that is a sign to pause spending and pay off what you can on the credit card. It's generally a good idea to keep your credit utilization below 30%.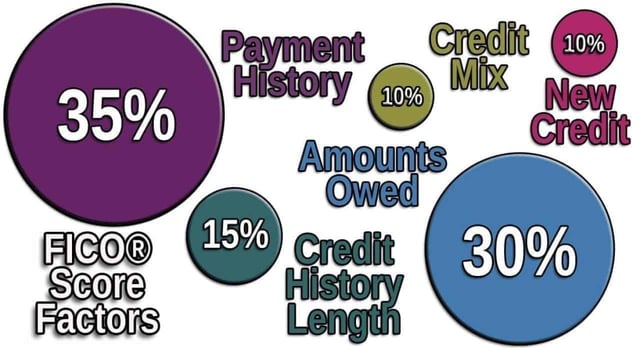 On the flip side, using your card responsibly can help boost your credit. Paying bills on time and keeping balances low will show the credit bureaus that you can manage your finances. Responsible use of credit will help you maintain healthy credit scores while enjoying the convenience and rewards of the card.
Is it Safe to Use a Credit Card at a Restaurant?
Using a credit card at a restaurant is generally safe, as long as you take a few precautions. You can take steps to protect your information whether you're using the card to buy takeout online, paying a cashier at a fast food restaurant, or handing the card off to a waiter.
If you're paying online, make sure you're using nothing but a credit card. All consumer credit cards come with fraud protection that will protect you if your card information is stolen. That way, your funds are never in danger, and you can have peace of mind paying for food online.
When paying at the cash register, use a secure payment method. Many restaurants and credit cards support contactless payment methods, such as Apple Pay or Google Pay.
These services require a smartphone, but they are easy to set up. Apple Pay and Google Pay use a secure virtual account number to process your payment to keep your actual card information safe.
It's a little harder to make sure your card information is safe when you hand your card off to your waiter after your meal. But you can make an attempt to keep an eye on your credit card at all times. This keeps thieves from trying to swipe the card off your table, and you can see if an employee is trying to copy down your card information.
On top of staying safe at the point of sale, it's smart to also check your credit card statements. Checking them regularly will ensure that all of the charges on the card are legitimate. If you notice any unauthorized charges and have a card with fraud protection, you can call your credit card issuer to have the problem sorted out.
Overall, using a credit card at a restaurant is safe as long as you take a few precautions and use your credit card responsibly. You can help protect yourself and your financial information while enjoying a meal out by following these tips.
Save a Little On Every Restaurant Purchase You Make
Each card on this list will give you rewards on eligible purchases at restaurants, but some go above and beyond in the services they offer. Some membership reward programs give cardholders amazing culinary experiences, reservations to popular restaurants, and sizable discounts.
Reading the terms and understanding the credit requirements for each card will help you determine the best credit card for you. Some cards have benefits, such as 0% intro APR and no foreign transaction fee, that will help you save money outside of restaurants as well.
The best credit cards for dining out will fit your individual spending habits and meet your financial goals. You should consider your own financial situation and compare the features and benefits of different credit cards to determine which card works best for you.
Advertiser Disclosure
CardRates.com is a free online resource that offers valuable content and comparison services to users. To keep this resource 100% free, we receive compensation for referrals for many of the offers listed on the site. Along with key review factors, this compensation may impact how and where products appear across CardRates.com (including, for example, the order in which they appear). CardRates.com does not include the entire universe of available offers. Editorial opinions expressed on the site are strictly our own and are not provided, endorsed, or approved by advertisers.