Finding a great deal feels good — and not just for your pocketbook. Knowing you scored sweet savings can also have a physiological response that just plain makes you happy.
Even something as seemingly banal as finding an awesome credit card deal can get the dopamine flowing. Which is good news because there's no end to the deals that can be had in the modern credit card marketplace.
Indeed, whether you want a lucrative signup bonus or a year without interest fees, you can find a credit card deal designed to satiate your appetite for savings. Of course, as ever, don't let a good deal derail you — make sure you know the potential impacts of opening new cards before you start applying.
Overall | Cash Bonus | Points/Miles Bonus | 0% Purchases | 0% Balance Transfers | Travel | Airline | Hotel | Student | Secured | Business
Top Overall Card Deals
Finding the right credit card is a very individualized, subjective process that depends on your needs, wants, and qualifications. The best card for you will likely vary from what is the best card for your neighbor.
Similarly, any one credit card deal — or even three deals — won't be the best deal for every consumer. That said, our top picks for the overall best credit card deals include cards with remarkable signup bonuses, great purchase rewards, and low or no fees to eat into your earnings.
This card made waves when it was released, and it's still one of the best deals on the market for cash back lovers. The signup bonus is one of the best for a consumer cash back card, and the annual fee is waived the first year. The card's purchase rewards are also a pretty sweet deal, offering an unlimited 4% cash back on dining and entertainment.
With this zero annual fee card, cardholders will receive 3% cash back on all purchases in the first year up to $20,000 spent. After that, earn unlimited 1.5% bash back on all purchases. Cash back rewards do not expire as long as the account is open, and there is no minimum to redeem.
While this no-annual-fee card's signup bonus can be quite valuable — Discover matches all of the cash back you earn in your first year after your anniversary — it's the ongoing 5% cash back rewards that help make the card a great deal. Simply activate your bonus category each quarter to earn 5% back on up to $1,500 in eligible purchases.
Top Card Deals for a Cash Back Signup Bonus
Often, when people talk about a great credit card deal, they're referring to the signup bonus. This makes sense, of course — who doesn't love a big pile of cash back?
Happily, the cash back market is packed full of solid signup bonus offers that can put hundreds of dollars in your (metaphorical) pocket. And, because they're cash back, you know that redeeming the rewards from your awesome deal can be as simple as point, click, statement credit.
The signup bonus for this card simply screams "Deal!" Not only do you get a big lump sum of cash back for meeting the spending requirement in the first 90 days, but the first year's annual fee is also waived. And, of course, unlimited 4% cash back on dining and entertainment is hard to beat in the cash back market, and 2% back on groceries is a nice addition.
This card has a signup bonus unique to Discover: Cash Back Match. All of the cash back you earn with your card during your first year will be matched by Discover after your anniversary. Cardholders never pay an annual fee, and they can earn 5% cash back for up to $1,500 in bonus category purchases each activated quarter, and categories rotate every three months.
If you're looking for a large signup bonus but you don't want a card with an annual fee, then this is likely the deal for you. This no-fee card has one of the top signup bonuses for fee-free cash back cards, plus offers unlimited cash back on every purchase while you meet the low spending requirement.

Receive 0% APR on new purchases and balance transfers for 12 months
Receive up to $600 in cellphone protection
Pay $0 annual fee
You can also put your mobile phone bill on your card to unlock up to $600 in cellphone protection.
(The information related to Wells Fargo Cash Wise Visa® Card has been collected by CardRates.com and has not been reviewed or provided by the issuer or provider of this product or service.)
Top Card Deals for a Points or Miles Signup Bonus
Points and miles credit cards are the go-to of many serious rewards aficionados thanks to their flexibility — and, of course, the ability to travel for free with the right rewards. And while it may take a little more work to get top value out of points or miles than it does to redeem your cash back, cardholders looking for a deal know it can be well worth the time.
Most of the best points and miles signup bonuses will come from the pricier cards, but you don't need a $500 Platinum card to score a sweet signup bonus credit card deal. Our picks not only have good signup bonus offers, but they also provide value beyond their bonus.
As an intro offer, Discover will match all the miles you've earned at the end of your first year, automatically. You can redeem your miles as a statement credit towards travel purchases, and there are no blackout dates. This card will earn you unlimited 1.5x miles for every dollar spent on all purchases.
The recently increase signup bonus with this card has a lot of potential value, especially given how easy it is to get outsized value from Ultimate Rewards® points. And the same goes for its 2X points per dollar on travel and dining, broad categories that can cover a wide range of purchases and offer a lot of value to cardholders.
The American Express® Gold Card, right off the bat, helps pay for its pricey annual fee with an easy-to-get signup bonus of 50,000 points. It's also a high-rate rewards card, offering 4X points per dollar on restaurant purchases and up to $6,000 in grocery store purchases each year.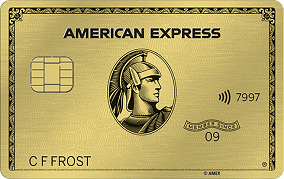 Earn 4X Membership Rewards® points per $1 at U.S. restaurants and grocery stores
Receive 3X points on flights booked directly with the airlines
Pay $250 annual fee
Need to travel for a great meal? This card also has 3X points per dollar on flights booked with the airline or amextravel.com. Cardholders can even enjoy an annual airline fee credit and a dining credit good at select restaurants. (Note that Amex bonuses tend to vary a lot by link, so if you don't see the right signup bonus, try an incognito browser window.)
Top Card Deals with 0% Intro-APR on New Purchases
An important part of making any big purchase is figuring out how you're going to pay for it — especially if you don't happen to have the cash on hand already. Credit cards can be a good way to make a big purchase for many reasons, including the convenience, security, and purchase rewards, but the high interest rates make them less desirable for anything that needs to be paid off over time.
Or do they? If you have good credit, a card with an introductory 0% APR deal can be a boon for any big buy. With some of the top 0% APR deals, you can enjoy zero-interest purchases for well over a year, giving you plenty of time to pay off your balance without being buried under interest fees.
The Wells Fargo Platinum Visa card is a solid options for saving on interest thanks to its 18-month 0% APR introductory offer good on both new purchases and balance transfers (balance transfers must be made within 120 days of account opening; transfer fee applies).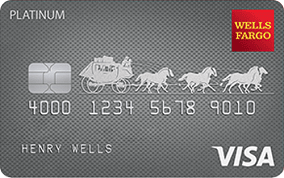 Receive 0% APR on new purchases and balance transfers for 18 months
Receive up to $600 in cellphone protection
Pay $0 annual fee
In addition to a competitive introductory offer, this card comes with a number of Wells Fargo and Visa benefits, including up to $600 in cellphone protection when you pay your bill with your card, as well as free FICO credit scores and $0 liability protection.
(The information related to Wells Fargo Platinum Visa Card has been collected by CardRates.com and has not been reviewed or provided by the issuer or provider of this product or service.)
For some, a great 0% APR deal on new purchases doesn't stop at a long promotional period; this card not only has a competitive 0% APR term, but it also offers unlimited 1.5% cash back on every purchase — rewards that you can earn while still enjoying 0% APR on those purchases. Even better, the card has no annual fee to weigh down your savings.
This card is a deal on nearly every front, providing a long introductory 0% APR offer that's good for over a year of interest-free new purchases, unlimited cash back on every purchase, and up to 5% cash back on up to $1,500 in purchases in bonus categories that rotate each activated quarter. To top it off, this no-annual-fee card has a unique signup bonus that matches your first year's cash back.
Top Card Deals with 0% Intro-APR on Balance Transfers
With a little planning and some smart credit card use, you can leverage 0% APR deals on new purchases to avoid paying interest on your big buys. But, what about the credit card debt you've already got — and the high interest fees it's likely accruing? That's where balance transfer deals come in.
A good balance transfer interest rate deal will offer more than a year of 0% on your transferred balances, as well as providing a low or even a waived balance transfer fee and no annual cardholder fee. It doesn't hurt if the card also offers a little something extra — like purchase rewards — to give it some long-term value.
As far as balance transfer deals go, this card is a solid contender, offering well over a year of 0% APR on your transferred balances (transfer fee applies). You'll also pay no annual fee and earn cash back rewards on your purchases (though not your transferred balances). Plus, the Cash Back Match bonus means your first year's cash back is doubled after your anniversary.
Only a few cards from major banks can be found that pair a $0 balance transfer fee deal with a substantial 0% APR deal on balance transfers — but this is one of them. The no-annual-fee card offers 15 months of 0% APR and no balance transfer fee for transfers made within the first 60 days, a deal that likely makes up for the lack of purchase rewards or other perks.
The Amex EveryDay® Credit Card is a great balance transfer card, offering 15 months of 0% APR on transferred balances, plus an introductory $0 balance transfer fee. Balances need to be transferred within the first 60 days to qualify for the reduced rate and fee.
Get 0% intro-APR on balance transfers and new purchases for the first 15 months
Introductory $0 balance transfer fee for the first 60 days
Pay no annual fee
This card also comes with a good signup bonus, but, as with most cards, only new purchases — not transferred balances — will count toward the spending requirement. Be sure to consider the potential consequences of putting new purchases and a balance transfer on the same card.
Top Deals for Travel Cards
If you've ever heard or read a story of a savvy cardholder using credit card deals to score free flights and hotel stays, then you're likely thinking, "How can I do that, too?" The answer is actually pretty simple: get the right card deal and start spending.
The main trick to getting a good deal with a travel rewards card is to make sure you know where you're going before you pick a card. Each travel rewards program will have its own sweet spots, so know the ins and outs of your points or miles program before you start accruing its rewards.
Perched atop many a list of best travel rewards cards, this pick has a lot more going for it than just a valuable signup bonus — though it does have that, too. What makes this card such a good deal for travel (beyond that bonus) is its high-rate rewards on travel and dining purchases, the $300 annual travel credit that effectively drops the annual fee to $150, and the cardholder perks like airport lounge access and primary rental car insurance.
This card's signup bonus alone makes it a pretty solid deal, but the unlimited 2X miles per dollar on every purchase and waived first-year fee really seal the, well, deal. This card allows you to use the miles you earn to erase previous travel purchases at a flat rate, but you can also get more value by transferring your miles to a partner loyalty program to redeem for branded travel.
If you have visions of big signup bonuses when you think about travel credit card deals, then this card could be your winner. Discover will match all the miles you've earned at the end of your first year automatically.  This no-annual-fee card will earn you an unlimited 1.5x miles for every dollar spent on all purchases.  Another plus to this card is there are no blackout dates – fly any airline, stay at any hotel.
Top Deals for Co-Branded Airline Cards
Whether it's the great service, snazzy uniforms, or limited selection of your home airport, many of us have that one airline that we prefer above all others. If you have a specific airline that you call your own, then an airline co-branded credit card can represent an amazing deal.
While flexible points and miles cards offer more versatility, co-branded airline cards often come with unique perks like free checked bags or preferred boarding. And, of course, the signup bonuses from our favorite cards can get you flying for free in no time.
The Citi® / AAdvantage® Platinum Select® World Elite™ Mastercard® comes with a good-sized signup bonus that is more than enough to get you flying for free as soon as it hits your account. The card also earns double miles on American Airlines purchases, as well as double miles at U.S. restaurants and gas stations.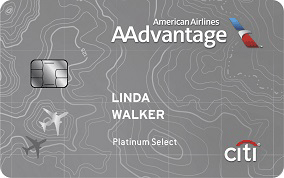 Earn 2X AAdvantage® miles per dollar on American Airlines purchases & at U.S. restaurants and gas stations
Get a free checked bag on domestic American Airlines flights
Pay $0 annual fee the first year, $99 each year after
Cardholders also get a free checked bag on domestic American Airlines itineraries, preferred boarding at the gate, and discounts on in-flight purchases when they use their card. Additionally, spending $20,000 or more on the card in a year unlocks a $100 American Airlines Flight Discount.
The Alaska Airlines Visa Signature® card not only comes with an easily obtained signup bonus — albeit somewhat small — it also comes with an Alaska Airlines Companion Fare, which allows you to buy one ticket and get the second for just taxes and fees.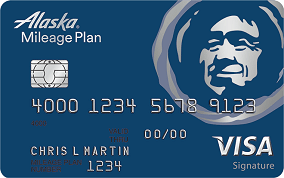 Earn 3X Mileage Plan miles per dollar spent with your card
Receive an annual discounted Companion Fare™
Pay a $75 annual fee
Cardholders also get a new Companion Fare each year after their anniversary, as well as useful perks like a free check bag on Alaska flights and triple miles on Alaska Airlines purchases. Even if you don't fly Alaska regularly, its miles can often be used toward flights with any of the airline's partners.
The Southwest Rapid Rewards Priority Credit Card is best for Southwest Airlines regulars, offering an easy-to-reach signup bonus and double points on Southwest purchases.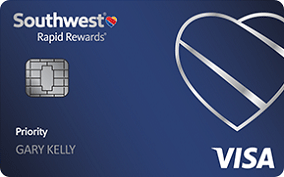 Earn 2X points per $1 on Southwest Airlines® purchases made directly with the airline
Receive an annual $75 Southwest® travel credit
Pay $149 annual fee
Although this card has the highest annual fee of the three Southwest consumer options, regular Southwest flyers can easily offset the cost with the annual Southwest travel credit and 7,500 anniversary points each year. However, it doesn't provide free checked bags or year-round preferred boarding.
Top Deals for Co-Branded Hotel Cards
In a world that seems to place little value on customer loyalty, many major hotel brands are still doing it right with comprehensive loyalty programs that make staying with your favorite brand a real treat. If you have a hotel brand that you look for whenever you travel, you can unlock a great deal by getting a hotel co-branded credit card.
The value of a co-branded card starts with the signup bonus — often enough for several free nights — but it doesn't end there. Our top hotel card deals offer great extras like elite hotel status, free upgrades, and in-room perks that can make your stay that much more enjoyable.
The Hilton Honors Ascend Card has a huge signup bonus that can be turned into at least a few nights at most Hilton properties, as well as offering one of the highest earnings rate on branded buys with 12X points per dollar for Hilton purchases.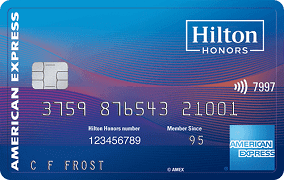 Earn 12X Hilton Honors™ points per dollar for Hilton purchases
Earn 6X points for purchases at US restaurants, supermarkets, and gas stations
Pay $95 annual fee
Carrying this card unlocks complimentary Gold status with Hilton — a tier that includes free breakfast at many properties — and spending $15,000 on the card in a calendar year grants users a free Weekend Night Rewards from Hilton. This card also makes getting to the hotel a little nicer with 10 free Priority Pass lounge visits each year once enrolled.
The IHG® Rewards Club Premier Credit Card has a fairly large signup bonus easily worth a couple of free nights, and the card earns a solid 10X points per dollar on IHG purchases, making it great for brand loyalists.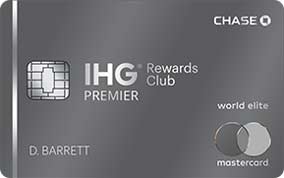 Earn 10X points per $1 on IHG® hotel purchases made directly with IHG®
Earn 2X points per $1 on gas, groceries, and dining
Pay $89 annual fee
Although users have to pay an annual fee, cardholders do receive a yearly free night award after their account anniversary. Cardholders also get complimentary Platinum Elite status and a fourth night free on rewards stays of at least four nights.
The Marriott Bonvoy Boundless Card is a solid hotel card for Marriott fans, offering a competitive signup bonus and an annual free night award worth up to 35,000 points that can pay for the annual fee when used wisely.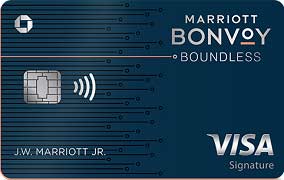 Earn 6X Marriott Bonvoy points per dollar spent at eligible Marriott Bonvoy properties
Earn 2X on all other purchases
Pay $95 annual fee
Cardholders receive automatic Silver Elite Status with Marriott Bonvoy and can earn Gold Status by spending $35,000 on purchases each account year. Users can also enjoy free premium in-room wifi and an annual free night award after the account anniversary.
Top Deals for Student Cards
Although college students may be somewhat notorious for being broke and bad with money, your college years are actually a good time to start learning about and building credit. And this is in no small part due to the fact that college attendees can be eligible for student credit cards, which offer some of the best deals for first-time cardholders and credit users.
The best student credit card deals will include the trifecta: a solid signup bonus, no annual fee, and competitive purchase rewards. Just remember that purchase rewards won't make up for interest fees, so be sure to pay your new card in full every month.
This card has all the bells and whistles you could ask for in a student card, including a great signup bonus deal and up to 5% cash back on your purchases when you activate your quarterly bonus categories (limited to $1,500 in bonus purchases each quarter). Moreover, this card also has a few extras perfect for credit builders, including no penalty APR, a 0% APR offer on new purchases, and free FICO credit scores each month.
The Bank of America® Cash Rewards for Students lets users choose their own 3% cash back bonus category, as well as providing 2% cash back at grocery stores and wholesale clubs.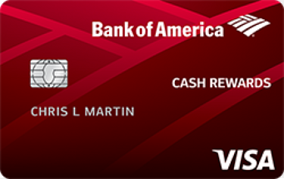 Earn 3% cash back in the category of your choice: gas, online shopping, dining, travel, drug stores, or home improvement/furnishings
Earn 2% at grocery stores and wholesale clubs
Pay $0 annual fee
Users can select a new bonus category each month or let their chosen category continue unchanged. Earnings on bonus rewards purchases are capped at $2,500 in combined category purchases each quarter. Spending $500 in the first 90 days will unlock the new cardholder signup bonus.
The Citi Rewards+ Student Card is an unusual option with its unique round-up rewards program that round any points you earn up to the nearest 10X points. So, if you spend $2 at a vending machine, you'll really earn 10X points for your purchase.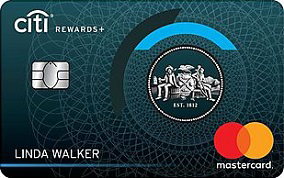 Earn 2X ThankYou® points per $1 spent on supermarket and gas station purchases
Round up each transaction to nearest 10X points
Pay no annual fee
In addition to its rounded up rewards, this card has double points on gas and groceries and no annual fee. New users can also earn a small signup bonus by meeting the low spending requirement in the first three months.
Top Deals for Secured Cards
When you're a consumer with poor credit, credit card deals are few and far between. This is especially true if all you're looking at are unsecured credit cards, as few major issuers are fighting for subprime business. However, you're not out of options for a decent credit card deal even if you have bad credit — at least, not so long as you're willing to make a deposit.
Secured credit cards can be a phenomenal way to build credit without breaking the bank with piles of fees. Our top secured credit card deals have no or low annual fee, reasonable minimum deposit requirements, and may even offer purchase rewards or a partially secured credit line.
If you're interested in a secured credit card but aren't so sure about a giant deposit, this card might be a good deal. Qualified applicants can put down as little as $49 for a $200 credit line, and making the first five payments on time can unlock a higher limit. Plus, Capital One will periodically review the account to see if you qualify for an upgrade to an unsecured account.
This secured card is a great deal for users who can meet the reasonable minimum deposit amount, as it not only offers highly competitive purchase rewards for a card that's open to poor-credit consumers, but it also charges no annual fee. Discover will periodically check your account for upgrade eligibility to an unsecured card.
The Aeromexico Visa® Secured Card is somewhat of an oddity, as it's one of only a few secured travel rewards cards on the market. In addition to offering users Aeromexico miles on every purchase, this card has signup bonus for 3,500 miles for new cardholders.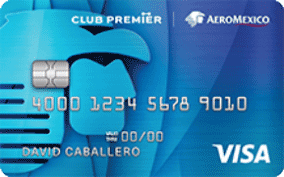 Earn 2X Aeromexico miles per dollar on gas and grocery store purchases
Earn 1X mile per dollar on eligible net purchases
Pay $25 annual fee
In addition to unlimited 1X miles on every purchase, cardholders can earn 2X miles at gas stations and grocery stores. The card has a minimum deposit requirement of $300, though users can deposit up to $5,000 for a higher credit line.
Top Deals for Business Cards
The world of business credit cards gets bigger every year as more and more issuers jump into the game. That growth is great for business owners who can reap the benefits of increased competition — including some pretty remarkable deals for new cardholders.
Most of the major banks these days have a smattering of business card options, so business owners have a lot of variety from which to choose. That said, many of the best business card deals come from a handful of banks that also happen to offer some of the best consumer credit card deals.
Nearly everything about this card is a deal — excepting the annual fee, but even that isn't too bad considering the high rate at which you can earn rewards. The signup bonus alone is worth quite a hefty sum if you can meet the spending requirement (which is high but not outside the realm of reasonable). Plus, employee cards are free and have customizable spending limits.
This card has one honking big signup bonus — especially for a cash back card with no annual fee — but still has a pretty manageable spending requirement for most small businesses. Cardholders can earn up to 5% cash back on up to $25,000 a year in office supply store purchases and internet, cable, and phone services, plus 2% cash back at gas stations and restaurants.
The U.S. Bank Business Edge™ Select Rewards Card is a good deal for businesses with smaller budgets, offering a decent signup bonus with an easily manageable spend, as well as your choice of three really broad rewards categories.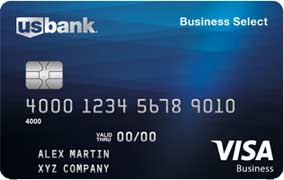 Earn 3X rewards points on a broad bonus category of your choice, including day-to-day expenses, automotive, and travel/entertainment
Earn unlimited 1X point on all other purchases
Pay no annual fee
The card also has no annual fee and a decent introductory 0% APR deal on new purchases. These points aren't transferable like those from some other programs, but you can still get 1¢ per point as a statement credit or 1.5¢ per point when redeemed for travel.
How Do You Pick the Best Credit Card Deal?
When looking for a new credit card, it's easy to get overwhelmed by the sheer volume of options — and it seems like they all have sort of deal or gimmick. But, how to select the best deal?
Is a 30,000-point bonus better than $250 in cash back? Should you get the card with the higher bonus, or should you go for the card with the waived annual fee? And how much should the signup bonus influence your choice — aren't the purchase rewards important, too?
In the end, the best deal will be the one that actually fits your needs, not necessarily the deal that offers the most valuable bonus. That's because a deal is only a deal if you actually use it to its full extent. For example, it doesn't matter how many miles you could earn with that co-branded card's signup bonus if you never fly that airline.
Before you start looking for a new credit card, you need a clear idea of what you really want out of that card. Are you looking for a way to earn rewards on your most common purchases, or something in particular? Do you need a 0% APR offer for an upcoming purchase, or do you simply want to churn a big signup bonus?
Once you know what the card should do, you can put together a short list of options that suit your main purpose before you start looking at anything else. From there, you'll have to crunch the numbers to figure out which deal offers the best value.
In some cases, a larger signup bonus may make up for a higher annual fee — but, other times, the reverse may be true. Think about how you'll realistically use the card to get an idea of what kind of rewards and benefits you'll earn along the way.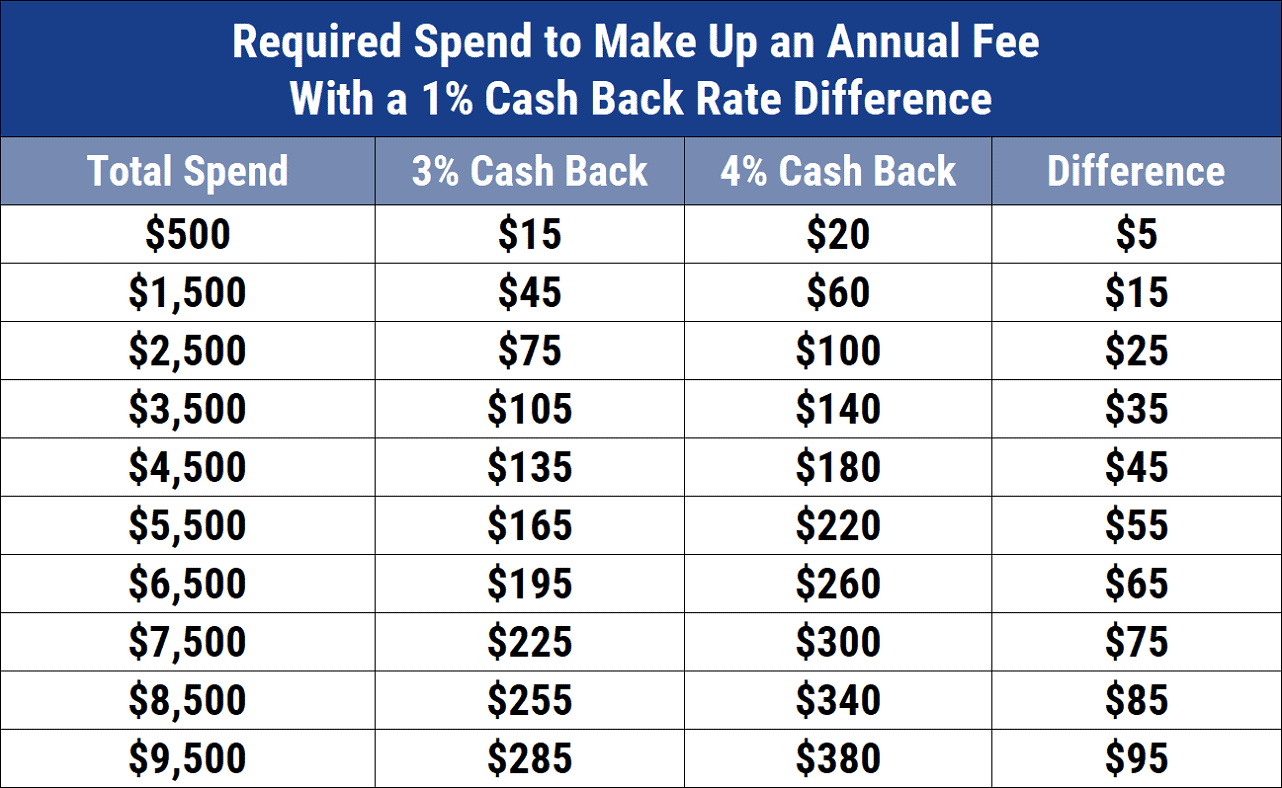 For example, cards with the highest rewards rates tend to charge annual fees, but you can often find a similar card with no fee and a slightly lower earnings rate. The amount you need to spend to make up a 1% difference in earnings may be enough to turn a good deal into a poor investment.
Similarly, if it's likely you won't spend enough for the big signup bonus, then you may be better off with a card that has a smaller bonus but also a spending requirement you can actually meet. On the other hand, if you know you have a large purchase coming up that could easily meet the spending requirement, you may want to consider a card with a larger signup bonus even if it has an annual fee.
Do Credit Card Deals Change?
Simultaneously a pro and a con of credit card deals is the fact that they tend to change — and they typically change often. Many card issuers change up the signup bonuses and introductory offers of their credit cards at least a few times a year, with some cards seeing near monthly rotations in the bonuses that are available.
But the changes don't stop with the new cardholder deals. Issuers are not shy about changing, updating, overhauling, or outright eliminating entire credit card products, often with only a few months' notice.
These changes can be positive — the revamped Amex Gold Card was met with enthusiasm by many credit card rewards enthusiasts — but they can also be negative (like the massive devaluation of the Starwood Preferred Guest Amex card after the Marriott and Starwood merger).
That's not to say that you need to sign up for a certain credit card as soon as you stumble upon a deal. Getting a new credit card is a financial decision, and it should engender the full consideration that such a decision is due. However, it does mean that you shouldn't dawdle too long if you spot a deal that seems like it may not last.
How Do You Earn a Signup Bonus?
Although maximizing purchase rewards is certainly the key to getting long-term value out of your credit cards — well, that and paying in full and on time every month, of course — it often takes a lucrative signup bonus to feel like you got a really stellar deal on your new card.
And that's perfectly understandable when you know that a good signup bonus can easily be worth $500 or more — much more, in fact, when you make smart redemptions with a giant pile of transferable points and miles. But, signup bonuses aren't all roses and sunshine for everyone, especially cardholders who bite off more of a spending requirement than their budgets can chew.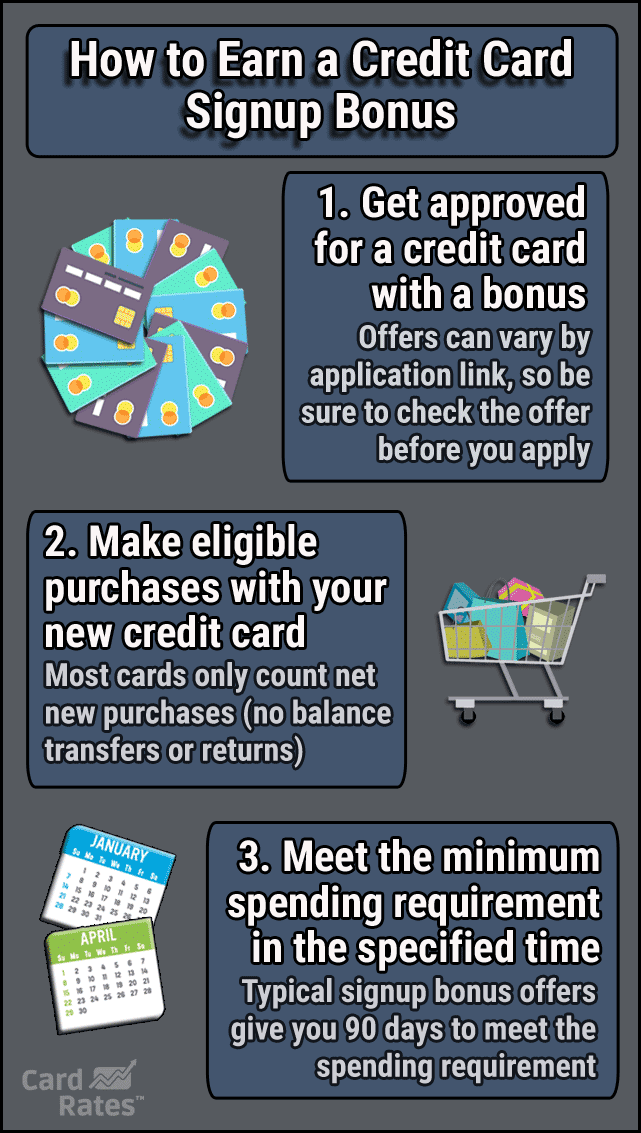 Basically, the typical signup bonus is earned by meeting a set spending requirement within a certain period of time. The standard signup bonus will give you 90 days to meet the spending requirement, though some bonuses will give you six months, and others (mostly from Barclays) only require making a single purchase.
For most deals, only net new purchases count toward the requirement, so making a return can impact your eligibility — even after you earn the bonus. Similarly, the only transactions that usually count will be purchases; balance transfers and cash advances won't contribute to the spending requirement.
A more recent change in how some signup bonus offers is the growing use of tiered bonuses. Instead of earning a flat bonus amount for reaching a set spending level, tiered bonuses have multiple bonus rates for different levels of spend.
For example, a tiered signup bonus might require you to spend $3,000 in the first 90 days to earn 20,000 points, then require you to spend additional $3,000 in the first six months to earn another 10,000 points. Tiered bonuses are designed to thwart bonus churners and encourage cardholders to continue using a card after the initial payoff.
Given that an average signup bonus can have a minimum spending requirement in the thousands of dollars — or in the tens of thousands, for some top-tier cards — it's easy to get caught up in the need to spend, spend, spend so you can earn the bonus.
Unfortunately, that rush to meet the requirement can get you into trouble if you don't have the funds to pay for those purchases. And if you wind up with a balance you can't pay in full, interest fees are soon to follow. While a really high-value signup bonus can make up for a little bit of interest, few bonuses will be worth accumulating debt you can't repay.
How Do Introductory 0% APR Deals Work?
When evaluating credit card deals, it's easy to see the immediate value in a typical signup bonus; a big pile of cash back, points, or miles has an obvious monetary equivalent in our minds. However, for those cardholders who need to carry a balance on their credit card, an introductory 0% APR deal can actually hold as much — if not more — value than a rewards-based bonus.
That's because most credit cards come with two-digit interest rates that can turn even modest balances into money hogs. Quality introductory 0% APR deals can offer more than a year of interest-free financing, making it much more affordable to take your time paying down your debt.
For example, consider Exemplar Edmund, who has an upcoming $2,000 purchase that will take him one year to pay off. If Edmund puts the purchase on a credit card with a 21% APR, he'll wind up paying more than $230 in interest fees during the year it takes to pay off his purchase. If Edmund instead uses a card with an introductory 0% APR deal, he'll save that $230 and can put it toward his balance.
Along those same lines, intro-APR deals for balance transfers can save someone with a large balance a significant amount of money — even when you include the typical 3% to 5% balance transfer fee.
To see the math, let's look at Edmund again. Say Edmund racked up a $5,000 balance on his 21% APR credit card. Assuming Edmund pays off the balance in 18 months, he'll have paid over $870 in interest fees.
If Edmund instead transferred that balance to a card with a 0% APR deal with a 3% balance transfer fee, he'll save more than $720 dollars (the $870 in interest minus the $150 transfer fee). Better yet, if Edmund puts that $720 toward his debt, he'll pay off his balance in just 16 months — two months sooner than if he were paying high interest fees on his balance.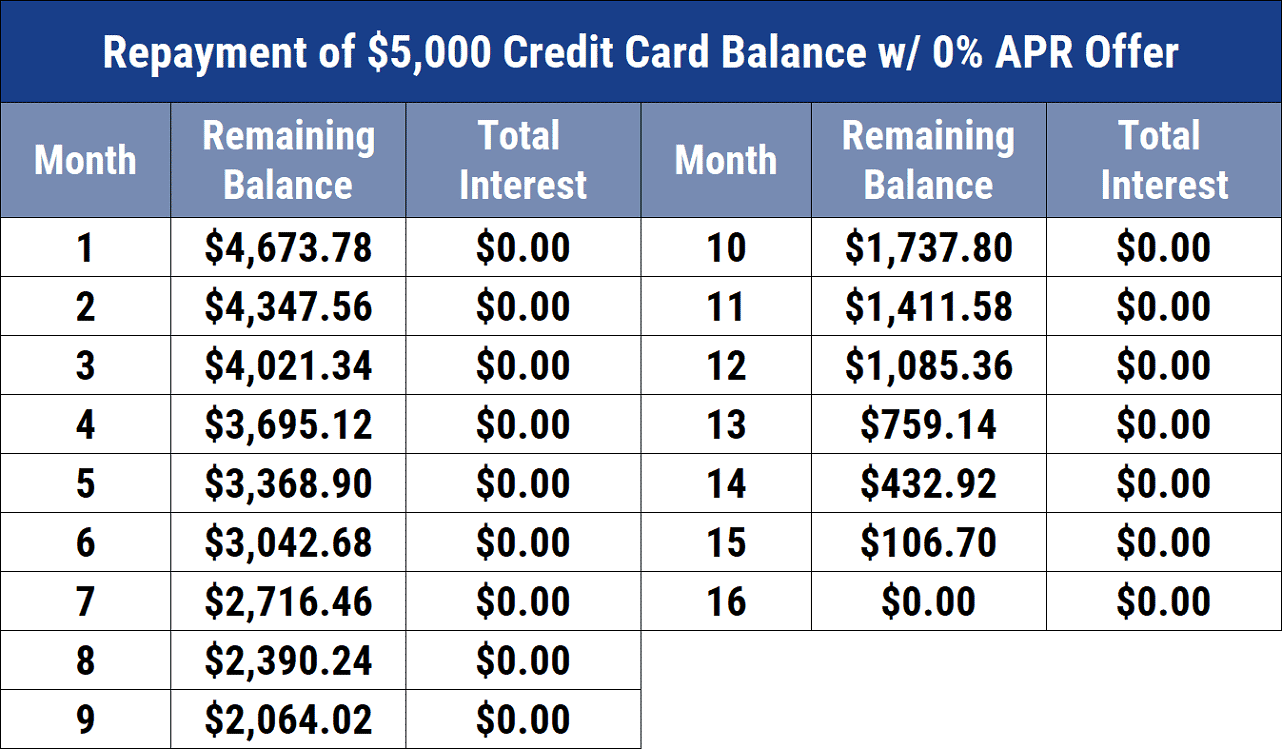 Of course, it's important to remember that having a 0% interest rate isn't the same thing as having a $0 monthly payment. Even with an introductory 0% APR deal, you'll still need to make at least the minimum required payment before your due date each month to avoid late fees and potential credit damage.
Ideally, however, you'll use the interest fee savings to make more than the minimum payment, thus paying down your debt faster. This not only gets you debt-free quicker — freeing up your debt payments for other uses — but it also helps ensure you don't have a balance remaining when your promotional interest rate expires.
Be Sure to Read the Fine Print of Any Deal
The thrill of a good deal can turn an everyday event into something much more satisfying. Even a mundane credit card application can be exciting when you know you're going to score a sweet signup bonus or valuable interest rate offer.
But don't let the hope of a deal override your common sense. Read the fine print of any credit card deal — before you apply — so you know where any pitfalls may lie.
And don't forget to crunch the numbers; what may seem like a good deal on the surface may not actually be a good deal for you. Few signup bonuses or other credit card deals will be worth taking on debt you can't easily repay. Similarly, accumulating credit cards with annual fees can get expensive quickly, so take all of the costs into consideration when looking for a new card.