Finding the best cash loans for bad credit can be an easier way to get money when you need it instead of using credit cards to solve a financial crisis.
You may need cash immediately from time to time, which is when the best loans for bad credit can help. Here we discuss long-term installment loans, short-term cash advance loans, and tips to help your approval odds, as well as share answers to frequently asked questions about cash loans for bad credit borrowers.
Installment Loans | Cash Advances | Approval Tips | FAQs
Best Installment Cash Loans for Bad Credit
Installment loans are paid back through a fixed number of equal payments over a set amount of time. Repayment terms generally vary between three and 72 months.
Knowing how much the payments will be over a specified time can help you budget for them because the payment amount will always be the same. The interest rates will likely be higher for someone with bad credit than good credit, so paying the loan off quickly can save money on interest charges over time.
The lenders listed below specialize in installment cash loans for bad credit. Loan applications are easy to fill out, and if you decide to go with a lender, you can expect to have the loan proceeds deposited into your checking account as soon as the next business day after loan approval.
Loans from $500 to $10,000
All credit types accepted
Receive a loan decision in minutes
Get funds directly to your bank account
Use the loan for any purpose
CashUSA offers loans of between $500 and $10,000 with interest rates of 5.99% to 35.99%. Borrowers can repay the loan over three months to as long as six years. That's a long time to have a high-interest loan, but it's available if you need it.
Loan amounts range from $500 to $35,000
All credit types welcome to apply
Lending partners in all 50 states
Loans can be used for anything
Fast online approval
Funding in as few as 24 hours
PersonalLoans.com offers some of the largest loan amounts among lenders for people with bad credit. It approves loans in amounts from $500 to $35,000 to such borrowers in all 50 states, and loans can be funded as quickly as within one business day.
Loan amounts range from $500 to $5,000
Experienced provider established in 1998
Compare quotes from a network of lenders
Flexible credit requirements
Easy online application & 5-minute approval
Funding in as few as 24 hours
Bad Credit Loans matches borrowers with lenders for loans of up to $500 and for as long as 60 months, or five years. To qualify, you must be a U.S. citizen, age 18 or older, and have a regular income, valid email address, and a checking account.
Best Cash Advance Loans for Bad Credit
Not having enough money to live on until your next paycheck arrives can be one of the worst feelings in the world. A cash advance loan can help and is possible even if you have bad credit.
We recommend the following two companies for cash advance loans. They charge less than payday lenders do — but are still expensive — and should only be used as a last resort if you can't wait until your next paycheck.
Short-term loans up to $2,500
Online marketplace of lenders
Funds available in as few as 24 hours
Simple online form takes less than 5 minutes
Trusted by more than 2 million customers
Not available in NY or CT
MoneyMutual matches borrowers with a short-term cash advance of up to $2,500. A reliable income of at least $800 per month is required to qualify.
Loan amounts range from $100 to $1,000
Short-term loans with flexible credit requirements
Compare quotes from a network of lenders
5-minute approvals and 24-hour funding
Minimum monthly income of $1,000 required
Current employment with 90 days on the job required
CashAdvance.com helps arrange short-term loans of $100 to $1,000 at interest rates of 200% to 2,290%. A $200 loan for 14 days, for example, would require the borrower to pay back $230, which equates to an effective APR of 391.07%.
How to Get Approved for a Loan with Bad Credit
Getting approved by one of the above lenders usually requires meeting a few simple criteria. These criteria generally include being at least 18 years old and having a steady job with an income of about $1,000 per month, a valid email address, and a checking account.
Applications can be filled out in five minutes or less and an approval decision is made in a few minutes, with the money being deposited into your account one business day later.
Because you're applying with lenders that have experience working with borrowers who have bad credit, you can expect to be approved more easily than if you applied for a loan from a bank. Still, it couldn't hurt to improve your credit score through a few simple ways:
Fix your credit reports: Get your credit reports for free at AnnualCreditReport.com. Look for errors that should be easy to fix, such as closed accounts that are listed as open, or the misspelling of your name on accounts that may not be yours. You can also hire credit repair services to do this work for you.
Pay off credit card debt: This is a major step you've probably already considered, but it's worth a reminder because it can have a big effect on your credit score. A high credit card balance can affect 30% of your credit score through credit utilization, which is a measurement of how much of your credit limit is being used.
For example, having a $9,000 limit on a credit card with a spending limit of $10,000 is a bad idea not just because of the large amount of money to be paid back, but also because it represents a 90% credit utilization rate.
Using only 20% to 30% of your available credit is a sign of managing debt well and will lead to a better credit score. That means having a balance of $2,000 to $3,000 on a card with a limit of $10,000.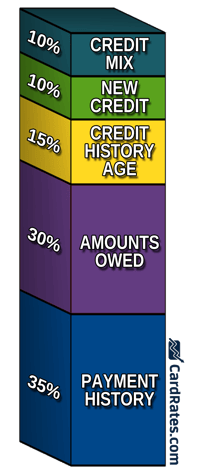 Pay bills on time: Doing this will have the biggest impact on your credit score. Payment history makes up 35% of a credit score, so always paying your bills on time can improve your score immensely. This includes credit card bills, personal loans, rent, and utilities.
Late payments can lead to a host of other problems, including your accounts going into collections, repossessions, foreclosure, and bankruptcy. Making on-time payments now will help move any late payments off your credit report. The older a late payment, the less impact it has on a credit score.
And, remember, paying your bills on time doesn't mean you have to pay them off in full each month. While that's preferable, having a revolving balance on your credit cards is fine if your credit utilization rate is low and you are making the minimum payments each month. And always make them on time.
Get a cosigner: Some loans for people with bad credit can be easier to get if you know someone who will be a cosigner on your loan. That person must have good credit, and they'll be responsible for the loan if you can't pay it. If you're unsure whether you can repay the loan, don't get a cosigner.
Shop around: The lenders we've recommended for people with bad credit each have their own criteria for loan approval. You'll likely be matched with one that will lend you money, but you don't have to accept the first loan offer that's made.
Compare interest rates and loan terms, and be aware of any fees when shopping for lenders. If the terms from one lender aren't a good fit for you, you can reapply and the company will try to find another lender that may work for you.
Which Loan Company is Best for Bad Credit?
The loan company that is best for you depends on your circumstances. We're going on the assumption that you have bad credit — and you know it — so you're unlikely to apply at big banks and other big lenders because you expect they'll decline you anyway.
Or maybe you've already applied for a loan at your local bank or credit union and have been denied. All hope isn't lost.
Here are some scenarios where factors besides bad credit can come into play and can help determine which loan company you decide to borrow from:
You have a long relationship with your banker: If you've been a loyal customer for years, your bank or credit union may find a way to approve you for a loan. It may already know that you have bad credit and it doesn't want to lose your business if it turns you down for a loan.
Some banks may have loan programs for people in your situation. The loans may require collateral — called a secured loan — such as a car or savings account to back up the loan if you don't repay it.
Improving your credit score a few points can help: The FICO credit scoring system is most often used by lenders to measure the risk of a potential client. FICO credit scores range from 300 to 850, with a higher score getting you the best interest rate.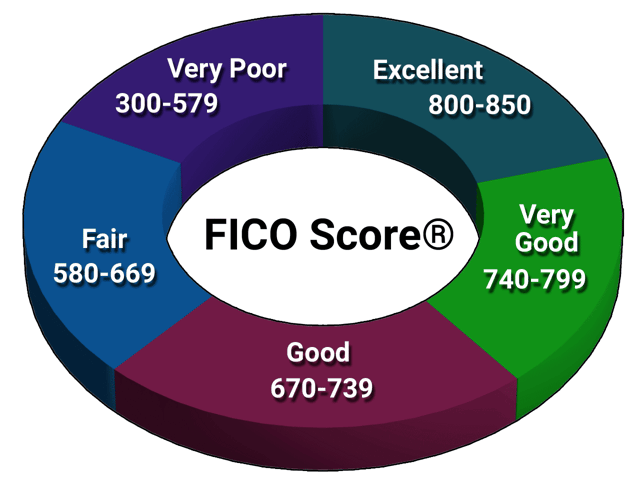 A credit score of 579 or below is considered a "bad" credit score that can put you in the subprime loan category. But let's say you have a credit score of 650, which is considered fair credit. With that score, lenders won't see you as someone with good enough credit to receive its best rates, but you're not yet in the subprime category.
Boost your credit score to 700, and you'll probably get offered better interest rates and be approved for more loans because lenders will see you as a responsible borrower.
This can be done in a few ways, as we outlined above. It will take a few months to see a credit score increase, but you can do it by:
Paying your bills on time
Paying off credit card balances
Keeping your credit utilization below 30%
Fixing errors on your credit reports
You need a small amount of money fast: If you just need $200 or so until payday — and can pay it back immediately with your next paycheck — then a cash advance loan for someone with bad credit can do the job.
MoneyMutual and CashAdvance charge high interest rates, but a loan from one of them is not out of reach if you pay it off quickly. A $200 loan from CashAdvance would require paying back the principal plus $30 more in interest in two weeks.
That may be the difference between having food on the table and going hungry.
You want to make regular payments: If you have bad credit and need a bigger loan with fixed monthly payments, then the installment loan providers we have listed may work for you.
These loans are unsecured and repaid in regular installments each month. Payments can last from three months to six years — you choose the repayment period.
Before you agree to the loan, the lender will tell you exactly how much the monthly payments will be based on the amount borrowed, how long it will take to pay off, and what interest rate will be charged.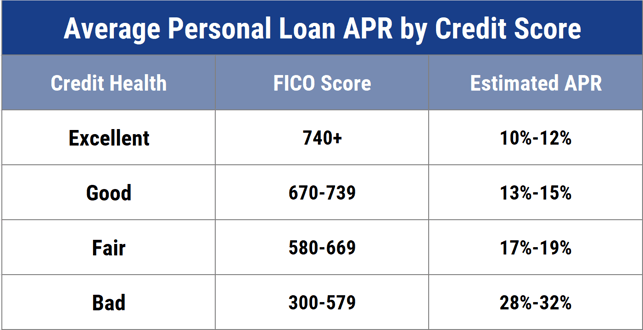 Your payments will remain the same each month as long as they are made on time. If you pay late, you may be charged a late fee that can affect your monthly budget.
Are There Any Guaranteed Loans for Poor Credit?
Nothing in life is guaranteed except for death and taxes, or so it's been said.
There's no 100% guarantee that you'll get a loan, even if you have excellent credit. Getting a loan with bad credit can be harder, but it isn't impossible.
But some companies match people with lenders that specialize in making loans to people with bad credit, so that's as good of a guarantee as you're going to get. The minimum approval requirements should be easy enough to meet but, in general, lenders for people with bad credit will require applicants to have:
Steady income of around $1,000 a month
U.S. citizenship or permanent residency
Bank account
Valid email address and phone number
If none of these loans work for you, then you may already have a lender in your pocket — your credit card. If you haven't used all of your credit limit, then a credit card is a type of guaranteed loan.
You can buy just about anything with it — confined to your available credit limit — and the minimum monthly payment will likely be one you can afford.
The downsides, however, are big. Using too much of your credit limit will drop your credit score, as will late payments if you can't afford the credit card payments.
You'll also pay interest each month your card has a balance that isn't paid off. If you roll this balance over long enough, you could end up paying more in interest than what you paid for whatever you bought with the credit card.
Using a credit card for emergency expenses can be a smart way to pay, but only if you can pay the bill off in full and on time when it arrives. Otherwise, your credit score will drop, and the interest charges will haunt you until the balance is paid off.
Credit cards also offer cash advances if you need tangible money in your pocket. The APR on cash advances is usually higher than it is on regular purchases.
Cash advances also require paying fees, such as $10 or 3% of the amount of the cash advance, whichever is higher.
Can You Get a Personal Loan with a Credit Score of 500?
The short answer is yes.
A 500 credit score is definitely a "bad" credit score and can make it difficult to get a personal loan. But as we've discussed above, personal loans with repayments over a few weeks to six years can be made to people with bad credit.
Long-term personal loans paid back in equal-sized installments for a fixed number of months are available from CashUSA, PersonalLoans.com, and Bad Credit Loans. Short-term loans from MoneyMutual and CashAdvance are required to be repaid in two to four weeks.
These companies may not even do a credit check, so a credit score of 500 or lower won't be a factor.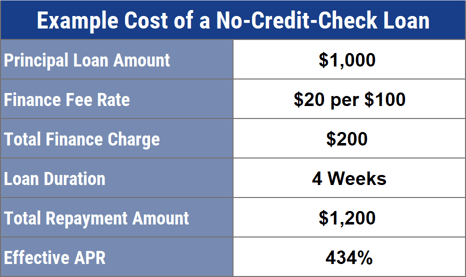 Most lenders on these networks require a regular paycheck, whether from employment, Social Security benefits, or spousal support, that shows you have a reliable income. That alone can be enough to overcome the negatives of having a bad credit score.
Loan proceeds from many of these loans are available in a day or two, and sometimes on the same day with a short-term loan.
A Credit Score Won't Prevent You From Getting a Loan
Having bad credit shouldn't be the end of the world if you need cash now and can't obtain it from traditional lenders.
Some lenders specialize in working with people with bad credit. Some may not run credit checks, and even if they do, a bad credit score is unlikely to deter them from offering you a loan if you have a regular income of at least $1,000 a month.
You should know, however, that they'll likely charge you higher interest rates because of your low credit score. That can dig you deeper into debt and be crippling if you can't afford the loan payments.
But if you can afford the payments and you have a budgeting plan to help you pay the loan off on time or early, then a cash loan for someone with bad credit can help solve your financial problem.
Advertiser Disclosure
CardRates.com is a free online resource that offers valuable content and comparison services to users. To keep this resource 100% free, we receive compensation from many of the offers listed on the site. Along with key review factors, this compensation may impact how and where products appear across the site (including, for example, the order in which they appear). CardRates.com does not include the entire universe of available offers. Editorial opinions expressed on the site are strictly our own and are not provided, endorsed, or approved by advertisers.