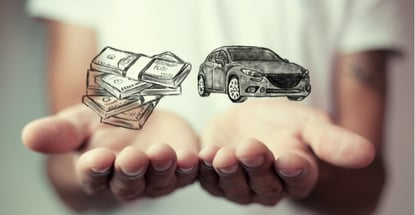 Bad credit car loans are a necessity for many Americans. A new car is more than just a nice ride — folks rely on their vehicles to take their kids to school, get groceries, and drive to work. 
Unfortunately, car shoppers with a bad credit rating can be cut off from this vital resource, hindering their ability to work, care for their kids, or simply enjoy life.
But while you may think you're out of luck, it's still possible to get a car loan, even with a bad credit score. While these loans may not come with terms as good as those for car loans for people with good credit, they will allow you to get back on the road quickly.
In this article, we'll take you through the best bad credit car loans and show you how to easily get approved for an auto loan.
Best Overall Bad Credit Car Loan
Our favorite lender for bad credit auto financing and bad credit car loans is Auto Credit Express. Auto Credit Express has relationships with hundreds of car dealers throughout the U.S. It will help you locate a dealer that will accept your loan application even if you have a poor credit history.
Dealer partner network has closed over $1 billion in auto loans
Can help those with bad credit, no credit, bankruptcy, and repossession
Established in 1999
Easy, 30-second pre-qualification form
Bad-credit applicants must have $1500/month income to qualify
A bad credit auto loan from Auto Credit Express is also one of the simplest auto loans to get. You can fill out a short form on its website — it takes under 30 seconds to complete — and a dealer will get in touch with you.
The dealer will explain your financing options, including which kinds of loans you qualify for, the terms of these loans, and the vehicles within your budget. The whole process is very fast, and sometimes it's possible to complete the online application and pick up your car later the same day.
More Bad Credit Car Loans to Consider
Though Auto CreditExpress is our favorite bad credit car loan provider, plenty of other companies will give you an auto loan, even with bad credit. Here are the best of the rest:
Free, no-obligation application
Specializes in auto loans for bankruptcy, bad credit, first-time buyer, and subprime applicants
Affordable payments and no application fees
Same-day approval available
Connects thousands of car buyers with auto financing a day
Car.Loan.com works similarly to Auto Credit Express. You can visit its website and fill out a short application. This usually takes less than three minutes, and there is no application fee. 
A car dealer in your area will then get in touch with you, which can take up to one day, but often happens within a few hours of submitting your application. The car dealer will talk you through the loan term it can offer you and the vehicles you can use your loan to purchase.
Carloan.com focuses on securing subprime auto loans for people who have been through bankruptcy, have bad credit, or are first-time car buyers. This makes Car.Loan.Com a great choice if you have a very low credit score. 
Loans for new, used, and refinancing
Queries a national network of lenders
Bad credit OK
Get up to 4 offers in minutes
Receive an online loan certificate or check within 24 hours
MyAutoLoan.com helps connect borrowers with auto financing similar to the companies above. You can start the process of applying for a loan with them by filling out a short credit application online. 
The difference is that, with MyAutoLoan.com, you can receive offers from up to four different dealers and lenders. Each will explain what it can offer you so you can make an informed choice.
MyAutoloan.com offers options for many different auto loans for new and used cars. This makes them one of the most flexible bad credit car loan providers.
4. Carvana

Carvana is different from the companies above because it's not a lending or auto financing company. Instead, Carvana has a vast selection of cars you can buy directly, and it will offer you bad credit financing options from its lending partners.
Carvana allows anyone with any credit score to apply for auto loans and has an impressive history of offering loans to those with poor scores. Perhaps best of all, the process is super-fast — it's possible to complete an auto financing request in as little as 10 minutes, far quicker than many other lenders.
5. CarMax

CarMax is a more experienced company than some of the others on this list, and they've been offering car loans to borrowers with bad credit for many years now. In that time, they've built up relationships with many banks and other lenders. 
CarMax is a good choice for a borrower with a poor credit score. You get the flexibility of a local dealer — it has over 190 locations in the U.S. — but with the backing of a national bank.
6. Capital One Auto Finance 

Capital One is better known for credit cards than it is for auto financing, but the company has plenty of experience when it comes to working with customers with bad credit scores. 
Seeing whether you qualify for a small loan will not affect your credit score. No matter how low your score, it's likely that Capital One can offer you an affordable auto loan, albeit perhaps one with a high interest rate.
7. Ally Clearlane

Ally Clearlane is the auto financing division of Ally Bank, based out of Detroit. If you already bank with Ally, considering this bank for an auto loan is a no-brainer because it will understand your finances better than a third-party broker. 
Even for those new to Ally, though, this bad credit car loan provider has some advantages, including GAP and extended vehicle coverage.
8. DriveTime

DriveTime has been a pioneer in offering auto loans to people with bad credit scores. It will build a plan for you that adjusts your monthly payment based on your credit score, income, and budget, so you know exactly how much your new car will cost you.
DriveTime maintains 136 dealerships throughout the U.S. and can help applicants who have poor credit. You can call DriveTime for more information about the loan process.
9. CreditAcceptance

CreditAcceptance Corp Offers loan options for people who are either first-time car buyers or have poor credit. Though a little-known company in the industry, the company's "Everyone is approved" motto states that it allows dealers to approve virtually any applicant, despite having a poor credit history.
This means that even if the companies above cannot offer you an auto loan, it's worth seeing if CreditAcceptance can help. No matter how bad your credit, it can walk you through your loan options and possibly secure you a new vehicle.
What is a Bad Credit Car Loan?
A bad credit car loan is an auto loan for people who have bad credit. If you have a low credit score, it can be challenging to qualify for a car loan through your bank because most banks have stringent requirements when it comes to who they can lend to.
The companies above offer a better way of securing used car loans for those with bad credit. This is because online lenders are less stringent with their requirements than banks and are willing to accept a broader range of customers for their loans.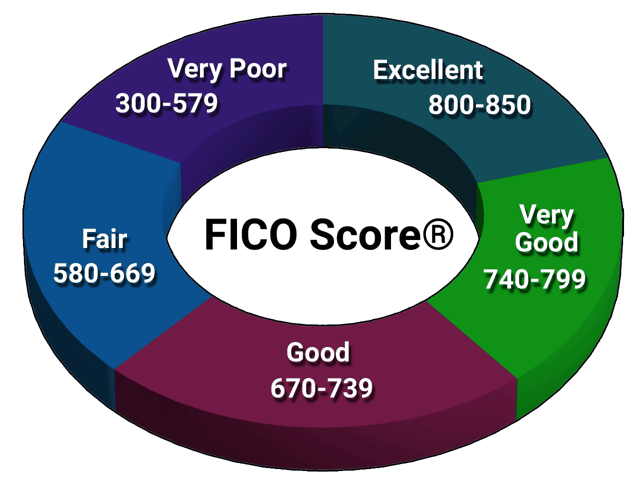 But be aware that bad credit loans may not be suitable for everyone.
First, they are a type of secured loan, where you use your car as collateral. This means that if you fall behind with your monthly payments, the lender can seize your vehicle. 
Second, be aware that you are only allowed to use a bad credit car loan to buy a vehicle and not for any other purpose. This is unlike a credit card or personal loan, which allows you to use the money for any purpose. The car dealership's finance department should remind you of this when you sit down to complete the credit application.
Third, because you are applying for a loan with a bad credit score, you are likely to have to pay a higher interest rate than someone with good credit would pay. This, unfortunately, is unavoidable.
But by paying off your bad credit car loan on time each month, you can start to improve your credit score.
How Do I Qualify For a Bad Credit Car Loan?
Most of the lenders above work through an online system. To see whether you qualify for a bad credit car loan, you can go to your chosen lender's website and provide a few key details. Most of the networks above will then forward your loan application to its multiple lenders.
A local dealer or finance specialist will then contact you to discuss your loan options. Most of the time, a private lender or a bad credit car dealership will contact you within a few hours of you submitting your request, and you may be able to agree and sign a loan application the same day.
Be aware, however, that lenders use certain red flags to assess your credit rating and decide whether to give you a loan. 
Even people who have a high income, but work freelance, can have a tough time getting a loan, even though 75% of full-time freelancers make just as much income as they did while employed before the pandemic. 
If you have difficulty qualifying for bad credit auto loans, you can improve your approval chances in several ways:
Add a down payment
Include a trade-in vehicle
Enlist a cosigner
These options can help convince your lender that you are serious and responsible and improve your chances of getting a loan. Just make sure you have the paperwork ready to show your lender when you talk to them.
Can I Get an Auto Loan With a 500 Credit Score?
You can obtain bad credit financing with a 500 credit score, though it can be difficult. 
Although you won't get the same annual percentage rate as someone with a good credit score would, most people can get a new or used car loan, even with a sub-500 credit score.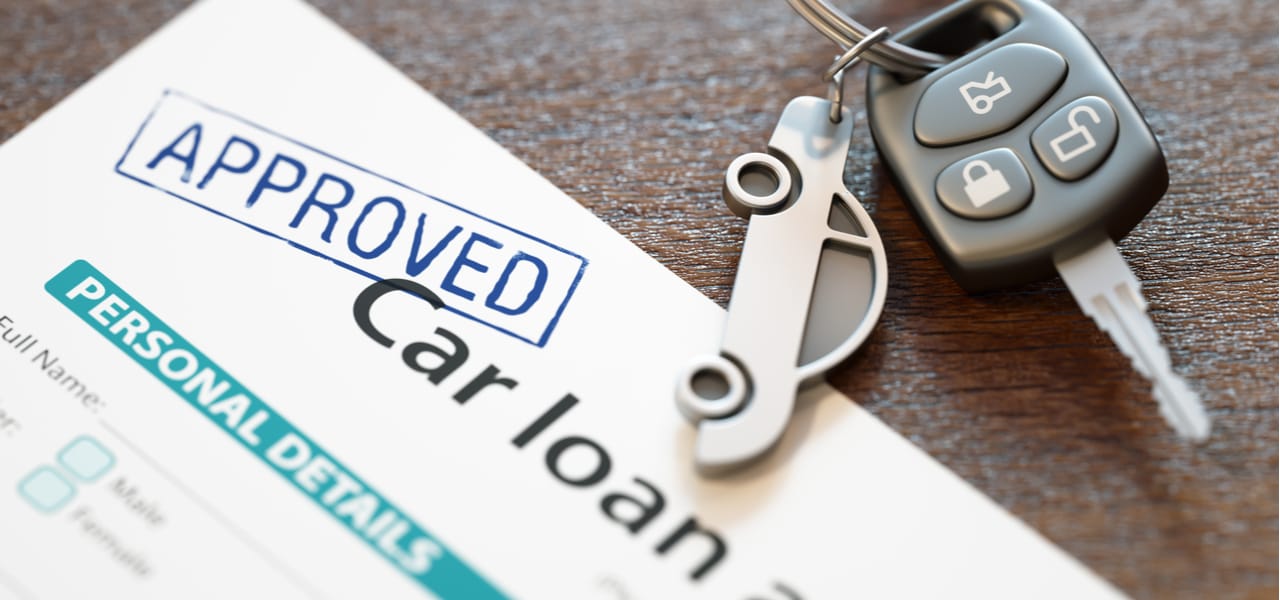 In addition, the companies above may offer a personal loan to people with credit problems because they work with networks of lenders and dealerships. 
An alternative solution to getting a traditional loan is to attempt to get a lease, although leases usually require higher credit scores. However, you could try to secure a lease with the help of a friend or family member and then conduct a lease buyout afterward with a bad credit auto loan.
And as your on-time lease or loan payments are reported to each credit bureau, your credit score will improve so you can get a better loan term in the future.
Can I Get an Auto Loan From a Credit Union?
It is possible to get an auto loan from a credit union with a bad credit score, and the process is much the same as applying for an auto loan from a bank. You can expect a loan officer to examine your credit report to determine loan approval.
One difference is that you'll be required to become a member of the credit union if you aren't one already. This can be done at the same time you apply. Another benefit of bad credit auto loans from credit unions is that they may offer lower APRs than those you would receive from a bank or online lender.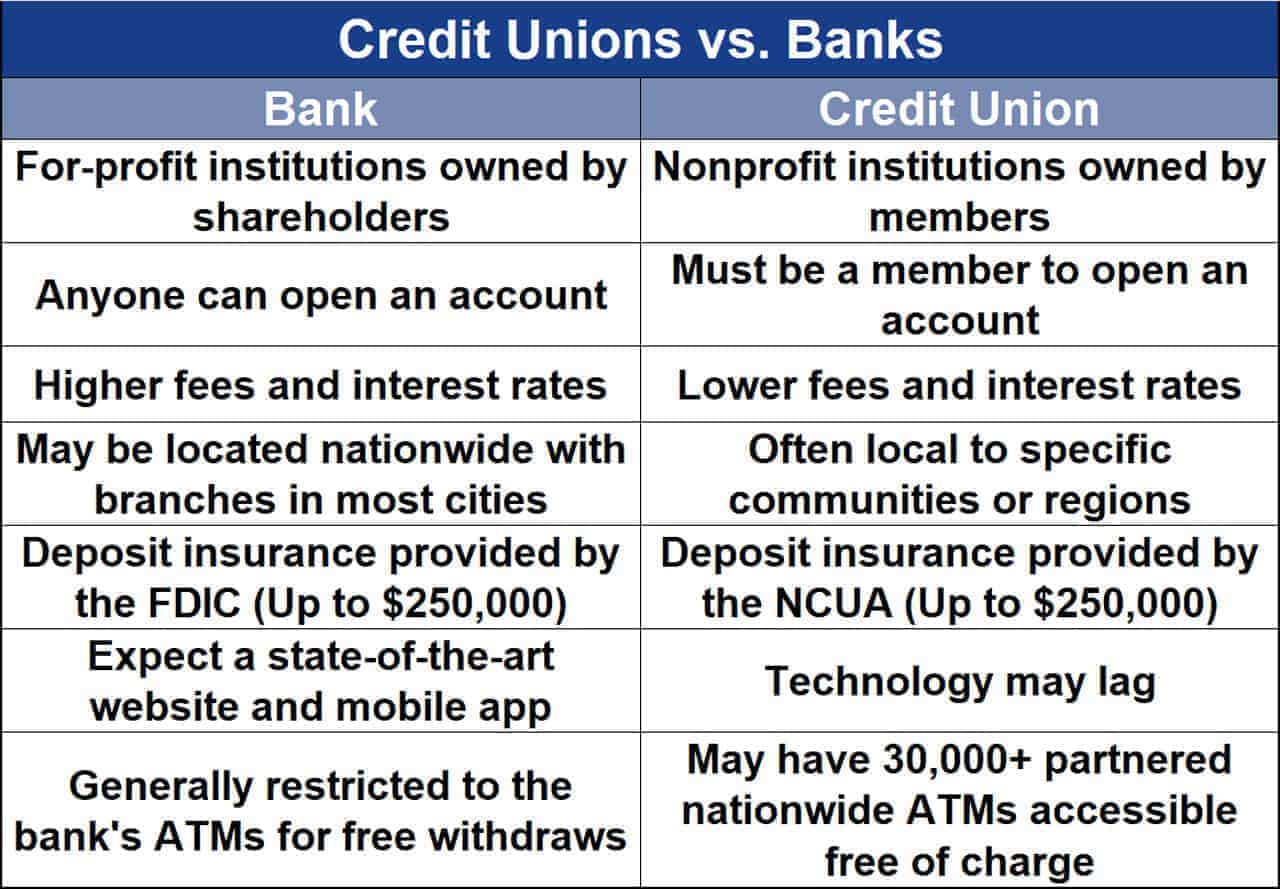 You can use the National Credit Union Administration's credit union locator tool to find a credit union near you.
What Interest Rate And Monthly Payment Can I Expect?
The annual percentage rate you can expect to pay for a bad credit car loan is quite high. In general, interest payments are calculated to minimize the lender's risk, which means that people with bad credit pay more interest.
Your monthly payments depend on the loan total, the interest rate you receive, and other conditions that may be attached to your loan offer. For instance, auto loans with no mileage restrictions typically cost more.
In other words, the total amount you pay per month is difficult to predict. Just make sure that you understand the total amount you will pay when you are discussing your bad credit loan with your lender or dealer. This will prevent unpleasant surprises when it's time to pay the bill.
Compare Bad Credit Car Loans Online
Many people think bad credit car loans are difficult to get because of their credit situation. But the truth is that multiple lenders and dealers specialize in offering loans to people with poor credit and will work with them to arrange an affordable loan.
If you're looking to get a new or used car, check out the networks and dealers above. You may be surprised by what you can afford.
Final Notes on "9 Best Bad Credit Car Loans (Sep. 2023)"
We hope this guide "9 Best Bad Credit Car Loans (Sep. 2023)" has been a helpful resource for you in learning more about your financial options. In this guide, we've covered:
Best Overall Bad Credit Car Loan
More Bad Credit Car Loans to Consider
What is a Bad Credit Car Loan?
How Do I Qualify For a Bad Credit Car Loan?
Can I Get an Auto Loan With a 500 Credit Score?
Can I Get an Auto Loan From a Credit Union?
What Interest Rate And Monthly Payment Can I Expect?
Compare Bad Credit Car Loans Online
To learn more about options not mentioned here, be sure to check out other popular reviews from our team of experts:
We also encourage you to check back at this URL regularly, as we update the offers listed in "9 Best Bad Credit Car Loans (Sep. 2023)" and other guides on a daily basis.
Advertiser Disclosure
CardRates.com is a free online resource that offers valuable content and comparison services to users. To keep this resource 100% free, we receive compensation for referrals for many of the offers listed on the site. Along with key review factors, this compensation may impact how and where products appear across CardRates.com (including, for example, the order in which they appear). CardRates.com does not include the entire universe of available offers. Editorial opinions expressed on the site are strictly our own and are not provided, endorsed, or approved by advertisers.